Choosing the right kind of trampoline isn't as difficult as choosing a trampoline that's safe. And you can only buy something safe and valuable after comparing certain features. A trampoline consists of a sturdy frame, flexible mat, springs, pipe edges, and an enclosure.
You should know that buying a trampoline isn't easy. It takes both time and effort to find a solid lead. And as with any large purchase, starting the buying process with clear understanding of the best features and components is critical. Only then can you make a favorable decision.
All this said, let's look at what you need to consider before choosing a good trampoline for yourself and your family. Believe it that these factors play a very important role in helping you chose a safe and durable trampoline that could last you for years without causing any serious injuries. (1)
1. Choosing The Right Type
Here's what you should know about the different types of trampolines on the market:
Round trampolines: Round trampolines are traditionally used for recreational purposes. They are the most versatile and basic type for outdoor use. You'll find trampolines ranging from 5 up to 16 feet in diameter. They come in the right fit and size for any backyard or garden. Some of you might even like it right in front of your house, that is if you have the sufficient space for it.
That said, the features of round trampolines can't get any better than this:
They are safety-net enclosure-friendly. Not all trampolines are.
They offer incredible force distribution for safety.
They're lightweight and portable
Most affordable trampolines on the market
Rectangular trampolines: The rectangle trampoline is definitely built for professionals and athletes to practice and perform on. The fact that they're rectangular in shape makes them more compact and location-friendly than other types of trampolines. You can keep them near corners fences, patio, or in narrower yards.
Although rectangular trampolines aren't used by many for recreational purposes, they do have a few unique features to boast of:
You can fit them in tight corners and spaces.
It offers a higher bounce than round trampolines.
They're slightly expensive to purchase
Square trampolines: There's not much information on square trampolines, but they're the ideal combination of round and rectangular trampolines. It is commonly accepted that square trampolines are safe and have plenty of room for recreational and outdoor uses. They're good for limited spaces, as are rectangular trampolines. And they offer a good bounce, similar to the performance of round trampolines.
Mini trampolines: The mini trampoline is good for fitness-related uses. They're not only affordable and compact, but also the best alternative for strength and balance training indoors. If you have a small gym room in your home, having a mini trampoline is exciting and beneficial.
Doing a daily 30-minute workout routine on a mini trampoline is similar to jogging on a flat surface for the same amount of time. It burns calories, gets your heart rate going, and tones all the muscles in your body. (2,3)
Inflatable trampolines: They are also referred to as the water trampoline. Generally, trampoline make use of springs for better bouncing performance and safety. But with water trampolines, in place of springs there are inflated tubes for better support on water. This prevents the trampoline from sinking in the water.
Buying inflatable trampolines is more expensive and requires daily maintenance of inflating, deflating, and storage. People often buy multiple inflatable trampolines and create a castle on water for recreational purposes.
2. What Type Of Springs Do You Want?
Traditionally, a trampoline came with springs or metal coil springs attached near the edges of the trampoline mat. This made the trampoline harder and more rugged than any other. What made such trampolines harmful for children was the lack of protective padding on the metal coil springs. Simply put, they lacked shock-absorbing properties.
But, with latest technological advancements, trampolines are available in two main types of build. First is spring-based trampolines and next, often seen in the best trampoline, springless or springfree trampolines.
Based on my research, buying springless trampolines is much safer for both children and adults than spring-based trampolines. It reduces the number of injuries and the padding and enclosure is better sealed for rugged shock absorbency than traditional means.
Here's what you need to know about spring-based and springless trampolines:
Spring-based trampoline: A trampoline made with a stretched canvas or stretched mat fixed with a steel frame and metal coil springs classifies as a spring-based trampoline. These are high-tension springs, although with minimal shock absorbency rate. They offer a limited bounce, given it rugged sealed construction, but the stretched canvas feels rigid to land on.
You will find some spring-based trampolines with low-tension springs that offer a higher bounce and comparatively less rigid canvas. But according to multiple studies, they are directly associated with higher trampoline-related injuries due to improper padding. (4)
Springless trampoline: A springless or springfree trampoline uses fiberglass rods to support the jumping surface. That said, the jumping surface and the trampoline frame are expertly parallel to each other and to the ground for better support and safety. This use of fiberglass rods eliminates both the steel frame build and metal coils; which makes it the safest and most effective trampoline for children and adults.
Based on research, I found that springfree trampolines offer incredible relief and support to most people for its kid-friendly and vigilant features. (5)
3. Picking The Right Trampoline Weather Cover
The most common way to protect a trampoline from different weather conditions is to use a regular tarp. But that isn't the ideal way to go, if you ask me. If you're buying a rugged trampoline, you need something equally rugged and concise for its protection, don't you think?
The fundamental reason why regular tarps don't work is because they have a limited shelf life and aren't necessarily weather-proof to begin with. Tarps are easily penetrable, especially when they come in contact with twigs or sticks. You would also like to know that tarps are unable to cover any trampoline completely.
So if you're looking for a tarp to cover your round trampoline, you'd have to make do with a rectangular or square tarp, which is clearly not the ideal choice. People often make use of metal clips to cover the entire frame, but that can easily be disturbed by heavy rainfall or a strong wind.
All this said, extending your trampoline's shelf life with a good weather cover is critical. And you can do so by looking for a durable and impenetrable weather cover that's specifically designed for your trampoline.
Here's what you should consider when buying a weather cover in place of a tarp.
Definite fit: The first thing you need to ensure is whether your weather cover has concise trampoline fitting. If you're buying a round trampoline, it's ideal to find a round-shaped weather cover and so on. If the weather cover is even a few inches short, it might lead to mold and rust formation on the edges or on the legs of the trampoline.
Accurate drainage hole: Buying a weather cover with drainage holes lets the water pass through from the sides during heavy rainfall. This prevents a water pool in the middle of the trampoline canvas, which puts less pressure on the mat and rods.
UV resistance: Speaking of durability, buying a UV-resistant cover can have its benefits too. They are designed to keep the trampoline mat cool and comfortable, even under scorching heat. So the trampoline mat, edges, and frame doesn't stink or get too heated.
Edging: The last thing everyone should always consider is tight edging. Trampoline weather covers offer incredible elastic edging to make sure the cover stays intact around the frame for long.
If you buy a modern trampoline, it is most likely that they'll come with a durable weather cover. So you can move forward with the right features and absolute trampoline protection.
4. Is The Trampoline Durable?
Proper safety innovation, for trampolines, is not to be taken lightly. Before choosing the final trampoline, make sure it is durable, safe, and 100% human-friendly is critical. Modern trampoline brands are engineering better quality standards and safety rules to avoid injuries.
A recent survey showed how trampoline-related injuries are sky-rocketing due to false safety construction. Trampolines with soft edges and very rigid canvases are facing more trouble in terms of injuries and accidents. Also, the use of certain trampoline-safe equipment during play is also one of the leading causes of injuries in more children and adults. (6)
That's precisely why making sure your trampoline is durable is important. For durability, the trampoline should have a protective covering on top of the frame and springs (spring-based trampolines) for better jumping and bouncing abilities. On the other hand, opting for a trampoline with flexible poles or rods (springless trampolines) is considered ideal for preventing trampoline-related injuries.
You can easily land on the wrong side of the trampoline and hit the frame, especially when there's insufficient padding. That said, some of you may try a double bounce and risk an ankle sprain, fracture, or spine injury. All these factors when evaluated in the survey proved how durable and flexible padding is essential.
A durably padded trampoline can offer fall protection, shock absorbency, and can lead to a more structured play than ever before. This helps you engage in more challenging sport like basketball when bouncing on a trampoline. (7)
On an ending note, safety padding is the number one priority to avoid hospital-related injuries. According to certified standards, trampolines that pass various safety tests should only qualify as a consumer trampoline.
5. What's The Right Size For You?
Finding the accurate trampoline size that can fit in your backyard, garden, or even your room is an important step to take. And it also helps you get a cost-effective budget. That said, you should the various trampoline sizes prevailing on the market for your benefit.
8 feet: Buying an 8 feet trampoline is ideal for tight spaces and children. It's approximately 2.4 meters wide and is built with extremely durable and flexible materials. The maximum weight capacity of an 8 feet trampoline is 180 pounds. This is because it's closer to the ground that other trampoline sizes. Anyone heavier can potentially touch the ground while jumping on the trampoline which is wrong.
10 feet: Buying a 10 feet trampoline is well suited for young people and smaller families. The maximum weight capacity of a 10 feet trampoline is almost double of an 8 feet trampoline, which is 330 pounds. Most often than not, most 10 feet trampolines come with a safety trampoline ladder for better accessibility.
12 feet: Buying a 12 feet trampoline is the universal size for most people. It has the same weight capacity as 10 feet trampolines, but they're more durable than other models. It's the ideal size for active jumpers. You will find a safety ladder with a 12 feet trampoline. If not, it's always advisable to make a request for one.
13 feet and above: People looking for a trampoline for older jumpers and all ages can opt for 13 feet or above sizes. They have a higher jumping and weight capacity. And the height of the mat is much more elevated from the ground. Anything above 3 feet is considered ideal for older and heavyweight jumpers. (8)
6. Do You Need A Safety Enclosure?
What makes a durable and breathable safety enclosure? This is a question every consumer asks when choosing the right trampoline. And it's something you should be able to answer right away!
For better safety, a trampoline enclosure is an additional attachment or netting. It's fixed to the sides to keep children from falling sideways and off the trampoline. This is especially important if you have younger adults or kids jumping on the trampoline. It also helps in semi-professional training for younger children.
That said, buying a trampoline with a safety enclosure might cost more than not buying one at all. But consider how safe and valuable it is, it's worth the investment. (9)
According to a recent report, buying safety enclosure along with a trampoline is necessary. It has dramatically reduced the number of hospital-related injuries when compared to traditional trampoline designs.
So what are the main features of a safety enclosure?
Shock absorbency: A safety enclosure, when wrapped around the edges on the trampoline with the help of fiberglass poles, absorbs sudden impacts without breaking down. In simple terms, it creates a more compact and unified system to support everything happening inside it. Having a flexible jumping surface supported by an enclosure can also increase playing capacity.
Proper attachment: If the safety enclosure isn't compatible with U-bolt assemblies for a tight trampoline frame enclosure, they're not the kind you need. There are other affordable alternatives like the free-standing enclosures, but they're made with elastic bands which aren't very reliable to begin with.
Overlapping doorway: Does the safety enclosure come with an overlapping doorway. Oftentimes, kids keep the doors open, risking themselves for an even greater injury. Modern safety enclosures offer simple and quick exit and entry without the need to zip or button doors.
7. Is The Trampoline Bed Reliable?
Once you have the right size for a trampoline, taking into account the trampoline mat helps increase durability and comfort. The frame and springs (or fiberglass rods) are tightly attached to the trampoline bed in such a way that it avoids injuries while encouraging a higher bounce.
The material you jump on is what the trampoline bed is made of. It needs to be dust, UV, and moisture resistant for better performance. It is also important that the trampoline bed's impact in well-defined in the center of the bed to reduce friction and imbalance.
For those of you who never used a trampoline before, weight distribution on the trampoline bed is important. It prolongs the shelf life of the trampoline and, if bought well, can be the safest mat to bounce on for kids.
Replacing a trampoline mat if you're unsure about the one you bought with the trampoline is easy. Trampolines are designed for years of durable use, but trampoline mats are made up of fibers that can easily be replaced. If the material isn't weather resistant and breathable, what's the point of keep it?
Here are some reasons why trampoline mats need to be replaced:
Too much weight pressure: Some trampolines mats are unable to bear the weight. If that's the case, the trampoline weight offers minimal bounce which isn't as pliant as it should be. This can mean the fibers that make up the trampoline mat are loose and unable to cope with the pressure.
Sun and water exposure: Trampolines mats, at least the standard ones, aren't weather resistant. This means they're prone to damage due to excessive sun and rain exposure. The fibers that make up the mat create tiny holes and thin spots that weaken the material over time. (10)
At such points, starting over with a durable and reliable trampoline mat is the only good option left. If you're a buyer, making sure your new mat doesn't have the same characteristics in terms of design and durability can help you save a substantial amount.
8. How Many Legs Does The Trampoline Have?
For those who are new to buying a trampoline, choosing one takes time. That's because you have to take every little detail into consideration. Including the composition and performance of the trampoline legs.
The most common trampoline has either 4 or 6 legs based on its size and shape. It's obvious that a trampoline with 6 legs is far more stable than 4 legs. But if you're willing to invest a slightly higher amount, buying a 6 leg trampoline is a good way to go.
According to one study, trampoline-related injuries can be reduced if there's proper weight distribution on the trampoline mat. Also, the use of proper safety pads, frame, and springs make all the difference. This goes to show that buying a trampoline with not-so-rugged leg support is not an option. It protects the entire surface surrounding the trampoline as well as the frame. (11)
All this said, you should be able to check whether the trampoline legs are aligned vertically or otherwise. The legs need to be attached with the outside edge of the trampoline frame for better support. Also, the lower half of the trampoline legs must remain straight to the rails. If, in any way, the legs seem bent or angled in a slant position, that's not the way it's supposed to be. (12)
In simple words, finding ideal accessories and fittings for a trampoline with 4 legs is much easier. It will cost you less amount and they don't last as long as trampolines with 6 legs. If you're looking to make a short-term investment, buying a trampoline with 4 legs is a good choice.
9. Do You Need Trampoline Accessories?
Some people prefer trampoline accessories to add more excitement to the activity. While some do it to make sure the trampoline is safe and longer lasting. Based on what these accessories are can you know for sure whether the trampoline you'd be choosing is compatible with each of them or not. Most modern trampolines are.
Trampoline ladder: Most modern trampolines come with a ladder for safety purposes. It's what kids use to climb onto and off the trampoline without putting in too much of an effort. The safest ladder material to rely upon is plastic since metal gets heated during the summer season. Rope ladders are also gaining popularity among kids for its ease of use and appearance. (13)
The trampoline ladder should be non-slip and UV-resistant. Anything rubs against the trampoline padding is not the right fit either. The ladder should be easily attached to the frame for better movability.
Anchor kit: An anchor kit is what keeps the trampoline grounded during extreme weather conditions. This includes storms and high wind weather conditions. People are willing to put in extra money to buy anchor kits and so should you. It prolongs the shelf life of the trampoline.
An anchor kit consists of screws and webbings that are attached along with the trampoline into the ground. It's what makes the trampoline stable and weather resistant for longer. (14)
There are other trampoline accessories such as trampoline tents, bounce boards, basketball hoop, etc. that make the exercise more challenging and exciting. These accessories are generally sold separately, but you can contact the company for more details.
If you ask me, an anchor kit and a trampoline ladder is more than just accessories for most people. They are a must have to make usability a lot easier. There are a lot of trampoline brands that offer such kind of accessories inclusive of the trampoline cost. So it's always good to know what you've being offered to last for many years.
10. Who Will Be Using It?
Understanding trampoline safety is critical when choosing a trampoline. People of all ages find trampolines exciting and fun to use. But without proper supervision and safety, it can lead to severe injuries.
According to a recent report, the most common injuries caused by trampoline are broken bones, fractures, neck sprains, head injuries, and bruises. It's more important to acknowledge that children get more hurt than adults when left unsupervised on the trampoline. It can be because of lack of proper setup, protective padding, and maintenance. (15)
Trampoline is a great way to get some physical exercise for both children and adults. Based on one report, using a trampoline is a method of physiotherapy for many patients. With proper supervision, jumping techniques, and stability you can reduce risk of injuries by almost half! (16)
Some might prefer cycling or bungee jumping, but buying a trampoline is as bad as it might seem. It is an excellent way to positively exert the body and mind while having fun. Based on your jumping and flexibility level, you can elevate your trampoline skills to more advanced moves such as somersaults or front flips.
Buying additional safety nets and protective padding is also a good way to keep things under control. There are many other ways to exercise on a trampoline for burning calories and weight loss.
According to WebMD, doing even the most basic trampoline practices including the trampoline bounce, prances, and squats can get your heart rate up and burn calories. It's also a good way to tone all muscle groups for strength training. (17)
The point of training on a trampoline is to strengthen and engage all your muscle groups. It's a low-impact workout routine that encourages both adults and elders to have fun while doing a great workout.
It's Your Turn!
The last thing to do is to learn how to set up a trampoline after buying it. You can always have professionals do it for you, but learning a skill this accurate and unique is always good. You want to buy a trampoline for exercise and entertainment. So to know what makes a trampoline stable and reliable, you should know its integral components and what it's made of.
For setting up a trampoline, the first thing you should do is check the package it's in. Any missing piece of the puzzle can stall your progress and there are chances you might have to start from scratch.
Here's how you can set up a trampoline efficiently:
Most trampoline packages come with installation instructions and the tools you need to set it up. So before you choosing a trampoline, make sure it has all the right tools.
It's easier to install a trampoline when you have the necessary parts and tools organized in the correct the order you'd be needing them. This quickens the process and leaves no stones unturned. Also, if there's any piece missing, you'd know about it immediately.
The basic tools for setting up a trampoline are a power drill, spring puller, screw driver, gloves, and a rubber mallet. Gloves are very important not only for installation, but safety. If you're buying a spring-based trampoline, using gloves is the safest way to avoid an injury.
Based on the clear instructions that come with the trampoline, you can start building it from ground up. It starts from attaching the base, assembling the legs, and screwing both parts with the help of a power drill. Next, you set up the trampoline mat with the springs (or fiberglass rods if it's a springless trampoline). Then you place a weather cover, attach poles for the safety enclosure, and you're done!
After everything is set up, testing the trampoline first-hand is important. Do not allow kids to enter until you know for sure that it's safe and ready to use. You can bounce on the trampoline a few times to make sure it's the proper height and balance. If you still feel something's missing, contacting the trampoline company might help you fix more technical problems.
What's left to do after you've chosen and bought a trampoline is cleaning and maintaining it for years. A trampoline can last for a long, long time. And that's why you need to know precisely how to take care of it. Once you understand what you're buying, nothing becomes too difficult to handle. Even if it's a large purchase such as a trampoline.
In the end, you have to decide for yourself if you want to go with an expensive trampoline made of high-quality materials or a budget-friendly one that will last for not more than a whole year. Many consumers buy according to purpose, so if you need something for a short span of time, paying a higher price is just not worth it.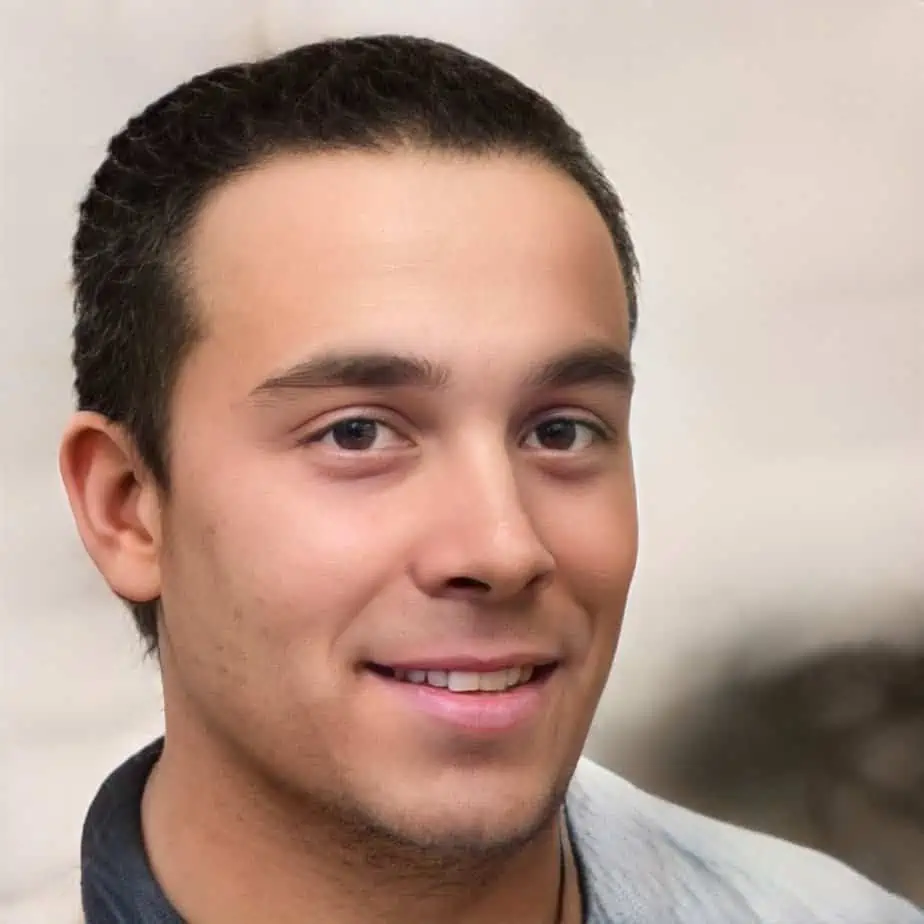 Jacky has a degree in Sports Science and is a Certified Sports and Conditioning Coach. He has also worked with clients around the world as a personal trainer.
He has been fortunate enough to work with a wide range of people from very different ends of the fitness spectrum. Through promoting positive health changes with diet and exercise, he has helped patients recover from aging-related and other otherwise debilitating diseases.
He spends most of his time these days writing fitness-related content of some form or another. He still likes to work with people on a one-to-one basis – he just doesn't get up at 5am to see clients anymore.