Camping and hiking is an excellent activity that both conditions your body and allows you to step away from the stresses of urban life. In this section of the site we detail everything you need to know to get started.
When you think of camping equipment, what is the first piece of gear that you think of? A tent!
Here we detail everything you should consider when choosing a camping tent. Each point is carefully backed by science.
Tents provide a shelter, storage, and a little home while you are adventuring or camping in the wilderness, but they aren't just for people who want to rough it in the middle of the woods. Backpackers, families, and music festival attendees may also use a tent as they are traveling. For some, a tent is just a place to sleep in private and in the shade for the night. For others, a tent is a home that needs to store camping equipment, enjoy meals, and endure the harshest elements.
Not all tents are created equal. If you do not research what you will need for your trip, you may end up burnt, wet, or booking a room at a hotel for the night. The following guide will include a list of factors that you must consider before buying a tent, including:
How to shop for tents
Different types of tents
Ease of use
Weather and bug protection
Materials and size
Other features
Knowing what types of tents are available on the market and which tents will help you make the best decision for your camping trip.
How to Shop for Camping Tents
Campers can purchase tents online or at stores that sell outdoor gear. Since tents are such a crucial part of camping, you will be able to find different brands of tents before any other camping gear. With so many tents on the market, it may be difficult to walk into the closest outdoor store and feel confident walking out with the first tent that you see. Take the following steps before you make your final purchase:
Make a List of Priorities
Each camper has unique needs and requirements for a comfortable and fun camping trip. While size may matter to some, packability may be more important to others. Make a list of what you are looking in a tent, including three top priorities and possible dealbreakers. Write down your budget as well. A physical list will help you make a decision when you are comparing tents that have similar features.
Do Research Online
Once you've narrowed down your search, keep tabs open of potential tents and compare them. Reliable retailers will provide extensive information about each tent and brand, including size, materials, and available accessories. Not every tent is going to
If you are looking at tents in an outdoor store or second hand shop, you may still be able to access this information online. Find the brand and model of the tent and do a quick Google search to learn more about materials, setup, and how customers liked using that tent.
Get Recommendations
Product descriptions will often have customer reviews with opinions on tent sizes and how it held up during various camping trips. These reviews will give you a first-hand look at how campers like you used their tent, and how it met the expectations given online. If you want more trusted sources, reach out to fellow campers or families about tents that they have used and liked.
Give Tents a Test Run
Once you've narrowed down your decision to two or three tents, you may want to see what they look like when they are all set up. Many larger outdoor stores will have tents set up for customers to peek in and see how much space will be available for campers. While you may not be able to take the tent with you and see how it fares in the rain, you can get a feel for the material and how the tent feels once you are inside and the doors are zipped up.
If you are strictly buying online, you may be able to get a test run of a tent. Check each retailer's return policy for outdoor equipment before you do a test run.
Ready to start finding the right tent for your next camping trip? Learn more about the different types of tents, and what to consider when buying a tent!
Basic Types of Tents
Tents come in many different shapes and sizes. The shape of a tent will not just determine how it looks or how much space it gives campers; different designs will stand up to weather better than others. Let's look at the different shapes of tents that are available on the market, and how they stand up to wind and rain.
Cabin-Style Tent
There are two main styles of tents: cabin-style tents and dome tents. The biggest difference between these two styles is the shape of the tent. Cabin-style tents are taller and more rectangular; dome tents round at the top. The walls of a cabin-style tent will usually stand up straight, which gives campers more room to walk around. Many cabin-style tents allow all guests to walk upright without any problems, and the vertical walls also provide more space for windows that may or may not be zippable.
Families or big groups can look into buying a tent with dividers so that the tent can be separated into "rooms." Some tents are set up with rooms of equal sizes, and others offer a central "living room" and offshoot rooms for guests to sleep in.
Unfortunately, the vertical walls are not ideal for windy days.
Cabin-style tents are usually larger than a dome tent, which is great for families that need extra room to move around or lay down cots for sleeping. However, these tents do tend to be larger and heavier than a dome tent. The large height can also make setting up the tent rather difficult if it is attempted by only one person.
Dome Tents
Dome tents are rounded at the top. This option makes packing and setting up the tent rather easy, but can be limiting in terms of space.
A pure dome tent has two different poles that cross over the top of the tent, forming an "X" that is bent in a half-circle. A geodesic tent (and similar variations) is more complicated than a typical dome tent. Multiple poles of different lengths curve over the sides and top of the tent, forming triangles or rectangular shapes. With more poles comes more work for campers, and setup can be confusing at first. Extra poles add extra weight to the tent as you carry it around as well. Geodesic tents are a top choice for hikers and climbers who face harsh conditions; the extra support of extra poles keep the tent from blowing over in the wind or rain. Tunnel tents are longer than a typical dome tent. Poles are placed parallel to each other and reach over the top of the tent to the other side. This setup makes a tunnel tent more susceptible to flying away in the wind if it is not tied down with extra guy lines.
Speciality Tents
Not every tent needs to be taken out into the wilderness, or even placed on the ground. In addition to these tents, campers may also want to look into speciality tents that serve specific functions for high-end campers or backpackers.
Glamping Tent (Bell Tent)
The popularity of music festivals has brought all walks of life outdoors to camp. Celebrities and hippies alike are sleeping under the stars – and festivals have begun to cater to attendees who prefer a more luxurious experience. The phenomenon of "glamping" (glamorous camping") has given some campers higher expectations for amenities available at campsites.
If your adventure involves a more luxurious setting, you may want to invest in a "bell tent," the most common tent for glamping adventures.
Bell tents are usually made from cotton canvas or a cotton blend. The floor is made from ripstop PVC; bell tents may also come with a second groundsheet for an extra layer of protection. Windows on the sides of the tent allow you to see into the outdoors, but are not made with mesh (this tent is bug-proof when all sealed!) The materials are typically treated for waterproofing beforehand. While the materials make the tent durable and weatherproof, the tents can be quite heavy and bulky to carry around, especially because they tend to be quite large. Bell tents typically are up to three meters tall and come in varying sizes from 5-7 meters wide. Smaller tents start at around 25 kilograms.
These tents are suitable for families and groups who want to dress up a tent and make it a home for an event. These are not tents to bring on a hiking trip, but is such a hot form of accommodation that it can be found on Airbnb and can be hired for private parties.
Rooftop Tents
Campers who do not want to sleep on the ground can purchase a tent that sits on the roof of their car. These tents are stored on the roof racks and come with a ladder so campers can climb freely to and from the tent. Initially placing the tent on the roof of the car may require an extra hand or two, but once you are out in the wilderness, set up is relatively easy and often tool-free. These tents may stretch the budget quite a bit, but typically come with extra features, like mattresses.
Hammock Tents
Hammock tents also don't touch the ground, but do not need a car to be set up. These tents come in one piece or as a separate hammock and fly that can be attached to trees. Hammock tents are ideal for solo campers or backpackers who want a lightweight and versatile option (many hammock tents can be turned into chairs or standalone tents.)
Ease of Use
A tent is not useful if you cannot correctly pitch it. Before you buy a tent, look at how long it takes to set up the tent and what is required from campers.
The Basics of Pitching a Tent
Before you start to erect your tent, you will need to lay down a ground cloth (also known as a footprint.) The ground cloth provides a layer of protection between you and the ground if you choose to sleep in a sleeping bag. Once the ground cloth is flat on the ground, you can pitch your tent. You will need to assemble your tent poles and either slide them through sleeves on the outside of the tent or attach the poles to hooks. Most tents will come with a rain fly that you attach on top of the tent. Once the rain fly is attached, the tent will have to be staked out with hooks to prevent the tent from blowing away. Usually, these stakes are hammered down with a hammer or nearby rock, depending on how many tools you want to bring with you.
For more security, you may want to hold the tent down with guy lines that expand the size of your tent and hold it down in case of bad weather. These guy lines will attach to loops throughout the outer tent and stakes that are hammered into the ground. Tents may have a handful of guy lines that campers may or may not take advantage of while they are camping. Setting up guy lines may be complicated for first-time campers, but can increase ventilation and protection.
What to Consider When Buying a Tent
Consider how many people will be available to set up the tent. If you are camping alone or with young children, you may not have as much help as you think when you have to set the tent up outside. Tents that have sleeves rather than hooks will be easier to hold poles in place after they have been set up. Smaller dome tents are easier to set up, since they have only one or two poles to maneuver. Tents with more complicated structures may provide color coded poles that help campers figure out where everything goes. Instructions for setup may be found on the outside sleeve of the tent, or inside in an instruction manual.
Inflatable tents use air tubes rather than poles as a frame, and can be erected with the push of a button. This type of tent requires minimal setup, but are typically heavier than regular tents. Before you buy an inflatable tent, make sure that you will be able to pump it up manually or have charged any device that inflates the tent for you.
Weather and Bug Protection
Tents are more than just protection from the rain. Bugs, excessive sun, wind, and sand should also stay out of your tent while you are camping. Letting the outdoors inside your tent will make your experience less comfortable, and will cut the life of your tent short.
Three-Season versus Four-Season Tents
Camping brands advertise their tents as three-season or four-season tents. A three-season tent can withstand rain and heat, but will not last against a harsh winter with snow and heavy winds. Most families and backpackers can feel comfortable in a three-season tent.
More advanced campers facing harsher conditions will need to buy a season tents for windy and wintery adventures. Four-season tents keep warm air inside and moisture out; there is less ventilation available in these tents, and the tent is usually closer to the ground with a more intricate setup. These tents are certainly bulkier, but pay off for campers who face snow and freezing temperatures.
Ventilation
Ventilation is an important factor if you want to stay comfortable in hot or damp conditions. Tents tend to be made out of a light, cool material that causes condensation when it is hit by warm and humid air. Without any wind or a draft, the condensed moisture will stay where it is and make your tent very damp and unpleasant in the morning.
Tents with good ventilation may include windows or doors that have a mesh layer. Unzipping the mesh will keep bugs out of the tent, but allow moisture to dry out during the night. Other tents have vents in the roof or the sides that can be opened to air out the tent, but may let in bugs or rain if they are kept open for too long.
Tents will also stay dry if you have enough room to put your sleeping bag or gear in the middle of the tent. Squishing your bags or mattress against the wall of the tent leaves no room for moisture to dry on the outer wall. The size of your tent is important for more than just having room to walk around or sleep in; it can also keep you dry.
Flys and Footprints
Before you buy a tent, see if the tent comes with a rain fly (also known as a flysheet) or a ground cloth (footprint.) The rain fly is pitched on the outside of the main tent in order to add an extra layer of protection. Rain flys should be taut and large enough to cover the space of the tent without touching it directly. Some tents come with a rain fly, but others require you to buy the rain fly separately. The best way to reduce condensation on the outside of the tent is to invest in a rain fly that will protect your inner tent from condensation.
The footprint is placed underneath the tent to prevent moisture seeping in underground. This extra layer is also useful for keeping the bottom of the tent clean and free of dirt and bugs, making the inner tent last longer. If your tent does not come with a footprint, you should consider buying one for extra protection. Read more about the different types of footprints below.
Tent Material
The material of the tent will determine how much weight you will be carrying around on your camping trip and how weather-proof your tent will be once it's all set up. As you are shopping, remember that tents are more than just the outside material; poles, footprints, and outer layers will all have to be stored, set up, and maintained throughout the life of the tent.
Inner Tent
When you picture a camping tent, you are probably picturing one made out of nylon. Almost all smaller camping tents are made out of nylon. The fabric is very lightweight and can be coated with different materials to keep it waterproof. Cheaper nylon tents are coated with acrylics, but brands may also offer a silicone or polyurethane coating for even more protection.
In addition to nylon fabric, brands may advertise that their tent is made from a "ripstop" nylon. Ripstop nylon has reinforcement threads woven into the fabric to make it more durable and weather-resistant.
"Weather-resistant" means that campers inside the tent are protected from the elements, but the nylon itself can be damaged by strong UV rays. Nylon is also not fireproof, and campers should take precautions to cook food and light campfires at a safe distance from any tent.
Polyester tents have similar benefits to nylon tents, but hold up better to UV rays and overall moisture. Nylon tents will expand after rainfall or condensation, making the tent heavier while packing it up. Polyester will not expand or shrink when it comes into contact with moisture. Polyester tents are typically more expensive than nylon, but the price could be worth the hassle of waiting for a nylon tent to dry after use.
Traditional tents are made out of cotton canvas, which is a breathable material that has managed to stand the test of time. Bell tents and other large tents are still made out of a cotton canvas. Cotton and polycotton blends are usually coated with a layer of PVC material in order to keep the material waterproof, however, they need to go through a "weathering process" before initial use. Getting a cotton canvas tent wet will initially strengthen the tent, and make it more resistant to moisture later. These tents should be purchased a few weeks in advance to make time for this weathering process.
Footprint
The material of the floor and footprint are also important. Even if the top of the tent protects your party from the rain, moisture can still seep in through the floor. A good footprint keeps moisture, as well as bugs and dirt, out. Footprints usually are made out of a solid material (like tarp) or a mesh material.
Some tents come with a footprint already. Tents that include a footprint are convenient; they are usually custom made to fit the floor of your tent, and will be easier to pack than a separate accessory. Choosing a tent with a footprint does mean that you will not be able to choose what type of footprint you will be using.
Having a tarp can be useful for more than just camping; you may have one lying around the house already. A tarp can be laid underneath the tent, although it needs to be the same exact size as the floor of your tent. Otherwise, the tarp will trap water on the outsides and it will seep into your tent, making the tarp useless. Tarps can be bulky to carry around and get dirty easily, but are very easy to clean after your trip is over.
Mesh footprints provide more ventilation and allow the tent to breathe more, but holes in the cloth may still let pointy plants or even bugs in between the tent and the footprint. These should be the same size as your tent floor as well, and while they are less likely to trap dirt and water, they are harder to clean.
Tent Poles
Tents typically come with poles made out of one of three or four materials. Camping poles are typically made out of fiberglass, aluminum, or steel. Fiberglass poles are typically the cheapest poles to purchase, and can be easily replaced. These poles are not the most durable, but may come with an extra layer of material to protect the pole during your trip. Steel poles are the most rigid options, making it easy for your tent to withstand wind and other harsh weather. They are also very hard to break or bend. Steel poles do weigh more and require more maintenance than other types of poles; without proper care, they will corrode. Aluminum poles are a happy medium between the fiberglass and steel poles. They are lightweight, but not flimsy. Replacement poles can be purchased for cheaper prices than steel poles.
Size and Sleeping Capacity
Tents range from single-person hammocks to family-sized tents that can fit up to 20 people. When you are shopping for a tent, you may see brands advertising how many people their tent can fit, but it's important to know how much space you want before you make your purchase.
Tents that are advertised as a one-person tent have a floor that is typically no larger than 20 square feet. Two-person tents range around 30-40 feet. Three-person tents are between 35-60 square feet, and so on and so forth. These sizes do not take into account how much gear the campers will be bringing inside the tent, including an air mattress or cot. Lighter campers and backpackers typically are comfortable with 15 square feet of room per person, but other sources say that this number is too low, recommending that campers give themselves 30 square feet of room to sleep and store their gear.
Think about the people you are camping with and how much space you will need in the tent. If you are sharing the space with someone you are not comfortable with, or someone who is taller than the average person, 32 square feet for two people may not be as much room as you'd like. Family camping experts always recommend taking the sleeping capacity advertised by the brand and dividing it in half to properly determine how many people can fit comfortably in the tent with gear. A four-person tent may be more suitable for two adults, rather than four adults or a family with children that want to have their own space.
In addition to the size of the floor area, take a look at the peak height of the tent. Be cautious about this number as well; a peak height of 72 inches, for example, means that someone who is 6' tall can stand upright in the tent, but only at the tallest point. The peak height for a cabin-style tent will be more telling than a dome tent that slopes down from its peak.
Weight
For backpackers and hikers that need to keep a tent on their back, weight may be a top factor in choosing a tent. Even two and a half pounds (the average size of a backpacking tent) could make a big difference when you are carrying 20 pounds on your back already.
If you don't know how much weight you would like to carry, add weights to your current backpack to get a feel for what walking with a three- or four-pound tent would feel like. Backpackers who are taking a plane to their destination may also be limited in terms of weight; pack your backpack ahead of time to see how much room you have for tents and other camping gear.
Storage
Storage may also play into which tents will work best for backpackers and hikers. In addition to the shape that the tent will be in when it's placed in a backpack or suitcase, the tent's storage will determine how easily it can be packed up, and how easily each piece may be found during initial setup.
If you are bringing extra accessories or part for your tent (footprint, rain fly, guy lines, etc.) consider how they will be stored. Many tent bags will not have room for extra items, especially larger ones like tarps. If you want organized storage, choosing a tent with all of the bells and whistles may be a neater option.
Extra Features and Factors to Consider
Once you have narrowed down your choices to a few tents, your deciding factors may be in the smaller details. Tents may come with the following features that will make a difference in how you store your gear or spend time in your tent:
Hook
Tents may come with additional hooks on the ceiling where you can hang your lantern, fairy lights, or anything else that you need to hang. If you want to purchase additional hooks for hanging items in your tent, make sure that your tent has places that you can hang them on the inside. Consider how these lights may be affected by condensation.
Appearance
Choosing your favorite color may seem like a vain task, but the appearance of your tent could make a big difference during the day. Lighter colors let more light into your tent, but reflect the warmth away from the tent. Campers will need fewer fairy lights or lanterns to see throughout the tent on overcast days. A darker color will let less light into the interior of the tent, and will trap more heat. These tents may be more useful during colder seasons, but will make the interior less visible as the sun rises or sets.
Sunroof
Campers who want to enjoy a good view, without letting in bugs and rain, will need a clear sunroof or windows that allow you to see outside. This view may be obstructed by a rainfly or guy lines, but on a clear night, having a sunroof will allow campers to enjoy the beauty of the stars without leaving the tent.
Pockets
A pocket on the inside of your tent will keep important camping items organized and prevent them and getting damp (or stepped on) in the morning. Having a few pockets throughout the tent may not seem like a big difference…until you don't know where to put your phone, wallet, or smaller items at night.
Room Dividers
Larger tents may come with built-in room dividers to give campers more privacy. Room dividers are typically made of the same material as the outside of the tent, and are closed off with zippers or velcro. Larger tents that fit four or more people are more likely to have room dividers, and may come as a separate accessory. Tents that provide even more privacy may have multiple entrances and exits.
Vestibules
If you want extra room to store shoes or gear outside of your tent, look for one that has a built-in vestibule. Vestibules are often made up of extra material that extends beyond the entrance or side of the tent and provides extra covering without extra flooring. The area is meant to work like a porch, and is primarily used for storage or for sitting outside of the tent. Vestibules may also come as accessories for campers who want the option of expanding their tent. Before you buy, check to see if the tent has a vestibule, or if you can add one on later if you find that you need more storage space while you're camping.
Loops for Guy Lines
Expert campers know that keeping a tent secure and ventilated requires more than just a few poles. The problem is, if you cannot attach a guy line to the tent, you will not be able to use them at all. Make a note of how many loops and how many guy lines come with your tent. Even if you don't use them, having the option to tie down your tent shows that the manufacturer has made the tent with serious campers and different types of weather in mind.
Price
It's no surprise that a larger family tent will hit your budget harder than a one-person tent, but size is not the only factor to affect the price of your tent. Tent prices will also be affected by the materials, included accessories and special features, and the retailer selling the tent. You can find up to a new four-person tent for under three digits, but expect to spend between $100-$200 for a high-quality family tent that will be comfortable for all of your campers. Bell tents and rooftop tents can be over $1,000 due to their high demand and newer place on the market.
When you are buying a tent, think of it as an investment. How often are you going to take this tent on trips? What type of weather could you encounter in the future? How many people do you expect to bring along on these trips, now, and in the next few years? If you properly take care of your tent before and after each trip, you can use your tent for years.
Buying a tent from an army surplus store or thrift store may help to lower costs, but may come with a long-term expense. If you want to buy a gently used tent, make sure that it comes with all of the necessary parts before you buy. Finding poles that work with older tent models may be trickier than you think.
Winter is usually the best season to buy new camping gear. Tents are in demand during the summer, so prices usually go up. In the beginning of the year, brands may come out with new models or versions of their tents, pushing the old ones into sale or clearance sections. Black Friday and holiday sales may also prove to be a good time to look at camping gear, but check with your favorite store before putting all your eggs in the Black Friday basket.
Warranty
Unfortunately, accidents do happen, and tents may rip or become damaged on your trip. Like many products, tents may come with a warranty in case of damage. Before you purchase a tent, look over the warranty and when the manufacturer or retailer will replace your tent. Brands or retailers make their own conditions, and have longer or shorter warranties than others.
There is a lot to consider before you purchase a tent, but once you have found the perfect tent for you or your family, you can enjoy camping trips and adventure for years to come. Happy camping!
Best Soccer BallFor the most popular sport in the world, being introduced to the world of soccer can leave you with a[…]Read More Best Pocket KnifeRead More Best Gravity BootsRead More Best Hiking GPSIf you have been hiking for quite some time already and are looking for your best hiking GPS device yet,[…]Read More Best Soccer CleatsRead More Best Backpacking TentRead More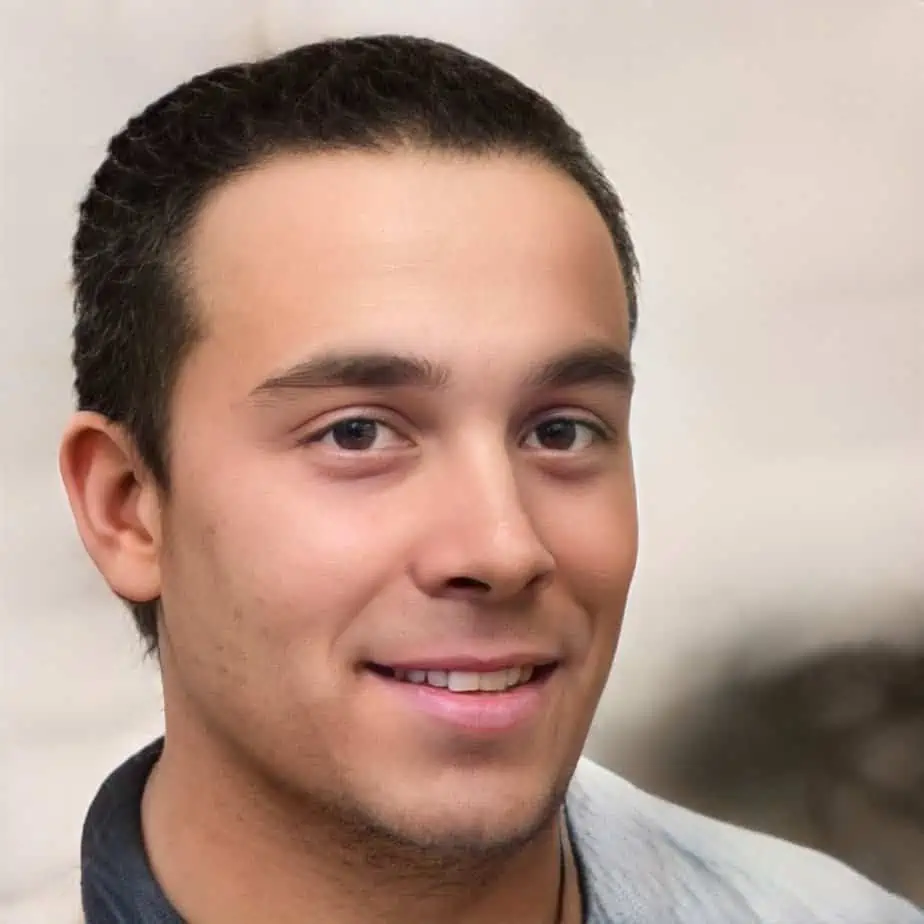 Jacky has a degree in Sports Science and is a Certified Sports and Conditioning Coach. He has also worked with clients around the world as a personal trainer.
He has been fortunate enough to work with a wide range of people from very different ends of the fitness spectrum. Through promoting positive health changes with diet and exercise, he has helped patients recover from aging-related and other otherwise debilitating diseases.
He spends most of his time these days writing fitness-related content of some form or another. He still likes to work with people on a one-to-one basis – he just doesn't get up at 5am to see clients anymore.