The Schwinn 20-Inch Loop is our pick for the best bike, which comes with 20-inch alloy wheels and uses v-brakes at the front and at the back. Its folding frame is made from light alloy and it comes with a nylon carrying bag. It uses Shimano Revo for its shifters and it also has a rear carrying rack.
Our step-up pick is the Merax Finiss Aluminum and it is made with 6061 grade aluminum for longer lasting durability without sacrificing the weight. It uses 700c tires and is great for racing due to its 21-speed mechanism.
The budget pick is the Mongoose Legion L20 and it includes four freestyle pegs for your trick needs and it has 20-inch tires. With alloy u-brakes and a steel seat post, it's made out of high tensile steel for the frame.
A Little Background
Bicycles are great forms of transportation for everyone around the world. They are made up of two wheels – one on the front and one at the back. The trick to riding a bicycle is to balance it properly so that you will be able to move smoothly.
Riding a bicycle is no easy task for  beginner, so it is important to learn how to ride them as much as possible when you are still young. Most of them have training wheels so anyone can learn how to balance properly, both kids and adults alike.
There are many kinds of bicycles out there for different purposes. Bicycles for off road use can be in the form of mountain bikes and can have thicker wheels so they don't get punctured easily in rough road use.
Bicycles that are for city use might have regular wheels and tire sizes which are easily installed and found on any shop out there. There are also tandem bikes that can be used by two people, whether it is your significant other, a friend or family member.
One of the key benefits of cycling is that you get cardiovascular exercise. Cycling can have a good effect on your body and well-being, such that it will not make you easily tired when you practice every single day. Your leg muscles get activated and toned as you ride your bicycle often, which also helps to strengthen your walking, jogging and running capability.
If you also want to lose some fat and carbs while exercising outdoors and seeing its beauty then cycling is for you. Those who like to travel also get to enjoy going places in this way.
Cycling can also be a great and fun activity in the summer. If you want your kids to enjoy their summer vacation then you should take them to a bike park or buy them a bicycle for them to either learn or practice.
Cycling is great for all ages because it is a little easy to learn and only takes some time to practice. Children can ride alongside their friends or classmates or even with their family members to have fun while out in the sun. It is a great bonding activity to consider during vacation.
If you have a bicycle and need to maintain it for the next summer season, make sure you store it properly. Rusting is a common problem for most bicycle parts, and this is why you need to oil the parts properly and carefully.
Too much oil can also make the bicycle unsafe so make sure you only put the right amount. Better yet, you can get a higher quality bicycle that minimizes the chances of corrosion, or you can repaint the frame every now and then. You should also use it once in awhile and avoid stocking it in the garage so that its parts don't get damaged due to lack of use.
How We Picked
On choosing the best bike for your needs, you should consider the following and know if it suits you:
Size of the wheels: from 20 to 29 inches, you can pick a bike with the right wheel size for you. There are also special bikes that have a 700c type size or a 650b size, which are special types of bike wheels/tires. Higher wheel sizes are ideal for those who want to ride up in the mountains while for city goers, those with lower sizes of wheels could be enough, especially if you are a beginner or shorter person.
Frame material: you can choose between aluminum, carbon and steel for the frame. Aluminum is great for those who want a lightweight ride, but the problem is that aluminum might not be as durable as the other types of material. Steel is great for some climates but not on humid or tropical seaside climates due to the corrosion threat. Carbon is great for most climates if you can't choose between an aluminum frame and a steel frame, albeit slightly pricier.
Who will ride it: it is important to know who will ride it, as kids should have a bike with a smaller set of wheels and a smaller frame that is easy to ride on. Adults can ride on standard sized bikes but it still depends on their height and capacity to balance. Consider who will use the unit so that they will not have problems with it later on. For a child's unit, consider one with training wheels that are removable.
Color choices: if you do want a bike that has a different color, you should choose accordingly. Color choice can affect your visibility at night so you should consider bright colors if you want to ride in the darkness or often ride before sunrise. Kids can have a different color preference depending on what they want and some can even have designs of their favorite characters. Most bikes can also be changed on their color easily.
Comfortable seating: ensure that the seating of the bicycle is not too uncomfortable with the material. It also depends on the shape so that you will feel less tension and vibration when you ride on the bicycle, especially for long trips. You need to have an ergonomic shape that conforms to your sitting position.
Number of speeds: some can go for up to 7 speeds and some can go for up to 22 speeds, especially for higher end brands. It depends on the kind of bicycle that you want to have – racing bicycles are ideal for having multiple speed choices.
Brake style: different bikes have different brake styles, such as v-brakes, mechanical disc, u-brakes and the like. You also need to consider the type of brake when you choose a bicycle, as each of them have their own pros and cons.
Suspension: most models have a front suspension while some do not have suspension at all. Suspension is an important factor if you ride on an off-road bicycle or if you have to take it up to the mountains.
Weight capacity: you also have to know if the bicycle can support your weight. You should know from the manufacturer on what's the weight capacity so that you will be supported properly.
Single or tandem: some bikes are single but classic style bikes can have a tandem design that allows for two people to ride at the same time.
Where to ride it: some bikes are for city use only or pavement riding, but some can be for off-road use, for mountain and the like. You have to know which bike is ideal for your specialization.
Our Pick
Sale
As our top pick, the Schwinn 20-Inch Loop is designed for regular commuting and has a total of 7 speeds for you to choose. Its frame design is lower and it comes with pull brakes made from alloy material for durability. It comes with guards for protecting against scratches.
Flaws but Not Dealbrakers
The only concern about the Schwinn 20-Inch Loop that isn't an issue is that the seat design might not be everybody's preference due to its material.
Step-up Pick
No products found.
The Merax Finiss Aluminum is our step-up pick, which has a kickstand made of aluminum to make it easier to carry around. Its front wheels have a quick release feature for easy repairs on the go. The Shimano derailleur and shifter are both easy to handle.
Budget Pick
No products found.
The Mongoose Legion L20 is our budget pick, which is great for freestyle and those who like fat tires. It is also great for BMX tricks and is not very stressful on its overall weight. You can make tricks in a breeze with this bicycle.
Best Bike for Women
The sixthreezero Women's 26-Inch is a good 7-speed bicycle that is made with a steel frame with both front and rear handbrakes for safety. This cruiser bicycle also has aluminum wheels and foam grips for a more comfortable ride.
Best Bike with Fat Tires
The Mongoose Dolomite 26in is ideal for those who like fat tires. This one has a no-thread headset to make it simple to adjust and has 4-inch wheel sets made with alloy rims. The triple piece crank and the 7-speed Shimano rear derailleur makes this great for the road.
Best Bike with a Fixie Design
No products found.
If you want a fixie bicycle then the 6KU Aluminum Fixed is a great choice with its 1 1/8 inch alloy fork as well as its 6061 welded alloy frame that has been double butted. Its front and rear brakes are easy to setup and remove.
Best Bike with a Cruiser Design
For those needing a cruiser bicycle, the Firmstrong Urban Man is for you as it has 26-inch wheels with balloon tires that have white walls for added attraction. The seat is comfortable and the steel frame has a curvy design.
Best Bike with a Carbon Fiber Frame
The SAVADECK HERD5.0 700C has a 22-speed derailleur and has a wheel set at 50 mm with a 25c tire size. The leather saddle and the carbon frame of this bicycle makes it durable and easy to maneuver. It also uses a v-brake set.
Best Bike with a Hybrid Design
If you want a hybrid bicycle then the Schwinn Discover Hybrid is for you. It uses linear pull brakes with alloy material and has an upright handlebar instead of a drop designed one. It uses 21-speed gear shifters and is great for daily commutes.
Best Bike for BMX Use
The Redline MX24 24Inch is ideal for those wanting to improve their BMX and freestyle bicycle tricks. It uses power block tires and features 6061 aluminum for the frame's durability. Great for entry level competitions, its responsiveness is good for most kids and adults alike.
The Competition
There were other bicycles that did not make it to our list because they compromised on safety and the brakes were reported to be not functioning properly. Corrosion was also an issue on some of them, which can affect the parts of your bicycle altogether.
Other Frequently Asked Questions
Q: What are the different kinds of bicycles according to usage?
A: A bicycle can be made for different purposes and each of them have their distinct features that make them ideal for the said use. Here are some of the most common types of bicycles:
Regular Commuter Bicycles:
A road bicycle is a type of bicycle that can be used on regular pavement such as in city streets, sidewalks, bike lanes and other smooth roads. They are only meant for this purpose and should not be taken to the mountains or in off-road situations. Being generally lightweight, these bicycles are characterized by skinny tires. They can also be used for adding speed or for your daily commutes.
A city bicycle is much like your regular bicycle, except they have fenders and other features such as a skirt guard and a chain guard. They may also have some other bells and whistles such as a generator for powering up night lights during night traveling.
A cruiser bicycle is another type of commuter or road bicycle that may catch your attention. The unique thing about them is that you may even pedal backwards to stop the bicycle, acting as a brake mechanism. They are similar to hybrid bicycles as well and may have 3-speed variants.
A flat foot comfort bicycle is a variant of the cruiser bicycle that has a lower seat design so that you can stop by lowering your foot to the ground instead of using the brakes. This makes it a safer design for those who are still learning on how to ride the bicycle.
Off-Road Bicycles:
A touring bicycle is much more different than your regular bicycle because of its durability. They are much more preferred for long distance touring, such as for commuting between cities, whereas your regular road bicycle is only ideal within the city or town. Touring bicycles can carry more than the average commuter bicycle due to their design.
A cross bicycle is a variant of the road bicycle which has tires that can handle mud and some off road action. They are ideal for folks that have trouble getting their regular commuter bicycle through muddy road within their town, or if it often rains heavily in their area and the pavements aren't always a peace of mind where they live.
A triathlon bicycle is pretty much what it's called for – triathlon. This is characterized by their aerodynamic design that makes them ideal for racing and time trials. The design of this kind of bicycle makes the cycle very good against the wind.
A mountain bicycle is, you guessed it, for mountain and off-road trail use. They have both front and rear suspension, as compared to regular bicycles that only have a front suspension or none at all. They have a unique design that makes you able to climb that steep hill or mountain without exerting too much effort or wrecking your bicycle altogether.
A hybrid bicycle does nearly everything because of its unique design. They have a front suspension and aims to put together the advantages of a mountain bicycle and a regular road bicycle. They are great if you live in a certain town or city far away and needed to go uphill or downhill often in your daily commute.
Special Bicycles:
A fitness bicycle is also called a flat bar bicycle, which is also great for commuting and can be ridden on some off-road situations. They have an upright handlebar instead of a drop handlebar so they tend to be easier and less stressful for the rider. These kinds of bicycles are the best if you want to use your bicycle as a fitness outlet.
A BMX bicycle is favored among youth and adults specifically for bicycle tricks and exhibitions. You will mostly see these kinds of bicycles in a skate park or local park near you. They have a smaller size and lighter weight than a regular bicycle would have.
A fixie or fixed gear bicycle is a unique kind of bicycle that is mostly used by experts and bicycle racers. They have a single gear design and they are also very simple in terms of maintenance and in mechanism. You can choose from either upright or drop handlebars for this kind of bicycle.
A tandem bicycle is a 2-rider bicycle configuration in which two people are required to pedal in unison and in the same rhythm. This is ideal for any father and son, mother and daughter, couple, BFFs, siblings or any partner, much like with kayaking or canoeing. Tandem bicycles are rare to find but look really cool out in the streets.
A recumbent bicycle is a special therapeutic bicycle for those with problems on their knees and those who have just gotten past surgery. They have a reclined or recumbent seating, which makes it comfortable for the rider. They can have either two or three wheels, depending on the capability of the person to balance.
An adult tricycle is much like the recumbent bicycle, such that you will mostly see old folks using it. The difference is that this type of riding machine usually has a back cargo and a comfortable seating. As it is a tricycle, it has three wheels for better balancing for old folks.
An e-bike or electronic bicycle is a variant of the adult tricycle, which also has three wheels (albeit being called an e-bicycle), and runs on battery power to get seniors (or anyone for that matter) to and from their destination. Most e-bikes don't require a license compared to riding a motor.
Q:What's a single and a tandem bicycle? How are they different?
A: A bicycle can be either single or tandem when it comes down to seating. Here are the major differences and some similarities that you can find on these two bicycle types:
Criteria

Single Bicycle

Tandem Bicycle

Cost

Single rider bicycles are of regular cost and can be found anywhere in your local bicycle store or at the mall.

Tandem bicycles can only be found in specialty shops and may cost more because of the unique design.

Speed

The average speed for a single bicycle can be around 10 to 15 miles per hour depending on where you ride.

The tandem bicycle can go for as much as 20 miles per hour depending on the capability of both riders.

Durability

The durability of both bicycle types can depend on how much you are maintaining them and on the quality of their parts.

Ease of use

Single bicycles are easy to learn for those who aren't very good at balancing yet.

Tandem bicycles can be difficult to learn if one of you isn't good at cycling as much as you are.

Where to buy

Single bicycles can be found anywhere because of their immense popularity.

Tandem bicycles aren't very popular or common so you will have to look for special bicycle shops for them.

Purpose

Single bicycles can have a variety of purposes, from daily commutes to racing and many others.

Tandem bicycles are mostly for show and for bonding with a person, not necessarily for racing. It can also be for commuting sometimes.
Q:What are the common parts of a bicycle?
A: There are different parts of your average bicycle, and here they are, grouped into sections:
Wheels: this section makes up the two wheels of your bicycle, including the tire. The wheel and the tire are two different things: the tire is the rubber part that helps you to stay put on the ground. Here are the different parts of the wheel section:
| | |
| --- | --- |
| Tire | The rubber part of your wheels that do the shock absorbing as you ride. |
| Spokes | The thin metals that connect the wheel to the frame of the bicycle. |
| Spoke nipple | The ends of each spoke that connect to the inner part of the wheel. |
| Quick release | Easily releases the bicycle wheels when you want to fix or change them and their parts. |
| Rim | The rim is where the tire of the bicycle goes into when you change the tire. |
| Hub | This is where the wheel connects to the frame on the front section. |
| Valve stem | This is where you inflate the tire. |
| Dropout | These are located on the front and the back of the bicycle wheels where the frame connects. |
Gear system: this section makes up the pedals and the gears that you turn in order to move the bicycle. Here are some of the common parts:
| | |
| --- | --- |
| Rear derailleur | This part of the wheel is at the rear of the bicycle and moves the chain on the cassette from one cog to another. |
| Chain | This moves the cogs and the gears together as you pedal the bicycle. |
| Pedal | This is where you place your feet in order to pedal the bicycle and make it move. |
| Crank arm | This part connects the pedal to the chain ring through a crank set. |
| Front derailleur | This is the front counterpart of the rear derailleur. |
| Crank set | This part connects the crank arm to the chain ring. |
| Brake | The brake holds the tire to stop it from spinning, which stops the bicycle altogether when you pull the brake levers on the handle. |
Frame: this section makes up the entire body or frame of the bicycle in order to hold all of the parts together. Here are some of its parts:
| | |
| --- | --- |
| Chain stay | The part of your bicycle frame that is nearest to the location of the chain. |
| Seat tube | The tube that supports the seat and is below the seat post. |
| Seat post | This holds and supports your seat or saddle. |
| Saddle | This is where you sit when you ride on the bicycle. |
| Top tube | This tube connects the seat post to the front handlebars. |
| Front handlebars | They are the ones you hold on to when riding a bicycle, for you to steer the front wheel into the direction you desire. |
| Cable and cable housing | The cable is attached to the brake mechanism on the rear. |
| Stem | This connects the handlebar to the headset. |
| Headset | This connects to the headset to the top tube. |
| Down tube | This tube lies under the top tube and at the back of the front wheel. |
| Seat stay | The seat stay connects the seat post to the rear wheel. |
| Fork | The fork connects the front handlebars to the front wheel. |
Q:Why should I ride a bicycle?
A: There are so many benefits to riding a bicycle in general, and here are just some of them:
It helps you to stay fit and burn more calories. Bicycles are great boosters for your overall health and you can burn more fat and calories when you keep riding them for the summer season or while it's not raining or snowing outside. Riding a bicycle does wonders for those who want to keep in shape or just need to lose a little more pounds. Though not as high intensity as other sports, cycling is a good way to burn.
You can improve your flexibility and balance. One of the key benefits of riding a bicycle is to improve your overall balance, which is the most important and fundamental idea of cycling anyway. If you compete in certain sports or do certain activities that requires a lot of balance and flexibility then a bicycle may be able to help you with that.
Cycling enhances your strength in many ways. Bicycles are great strength builders, whether you are looking for something to tone your body with, or just some exercise outlet. They can really help with leg strength, so it's a great activity for those who compete in such sports that require leg power.
You can endure other sports or activities better if you cycle often. Whether you go for a triathlon or some other sport or activity that requires the use of leg muscles and balance, riding a bicycle definitely gives you a good advantage if you practice regularly and ride as much as you can.
Cycling with other people is a fun and social activity. There's nothing like greeting someone or chatting while riding your bicycle off to work or to a destination. In fact, it's a lot healthier than using fueled vehicles because you get to keep the social contact with other people. Not to mention, using the bicycle along with your kids can be a great source of quality time with the family.
It helps you relax and alleviate stress. If you feel really bummed after work or just need a breather, riding a bicycle can help you to kick out the negative vibes. Much like any other physical activity or sport, cycling does wonders for your mental health. If you end up cycling your stress away, you can start to relax and appreciate life even more and be able to think more calmly later on to solve your problem.
You get to enjoy nature even more (if you ride on the countryside). Riding outdoors can be a great activity for those who often spend their time indoors or in the office, or at school. If you've been stuck on desk jobs or paperwork lately, you can enjoy nature by riding on a bike park or somewhere else for you to unwind and feel the beauty of the world you're living in.
Riding a bicycle is eco-friendly. Producing absolutely no gas and consuming no paid energy (with the exception of electric bicycles), bicycles are a great way to contribute to the environment by not being a smoke belching vehicle or mode of transport. If you want a cleaner air in your area or country then you should take the initiative and use a bicycle for simple commutes instead of pulling out your car.
There's no traffic when you ride a bicycle. If you've been stuck in a city or town that has frequent traffic volumes due to rush hours and the denseness of the population, you should consider riding a bicycle to work or to school instead. Most countries in the world today have special bicycle lanes for you to use, so that you don't have to resort to public transport such as a bus or use your large vehicle for short trips.
It is a cost-effective transport solution. Most people have been complaining on how much to spend on vehicles, especially for the maintenance of the parts, the fuel costs and the like. With a bicycle, you're not only contributing to the environment but you are also spending less for the maintenance. Since there's no fuel, you only need to exert man-made effort to pedal yourself to work or to school. It's a great alternative if you commute on a daily basis.
A bicycle is also a great emergency vehicle. Think about it: you have someone who is suffering from a heart attack and your car has been stuck in a pile of snow. You don't have fuel for your car and the next gas station is farther than the hospital. How do you do it? You take your good old friend – the bicycle – and ride it carefully through the pile of snow, especially if your bicycle is for off-road use.
Q:How do I stay safe when cycling on the road?
A: Each year, many cyclists can get hit if they are not careful while on the road. Here are different ways to stay safe if you ride with your bicycle:
Use the bicycle lane in your area, if applicable. It should be stressed enough that places that are busy such as highways of cities and the like should have a bicycle lane so that it will not cause an accident in the long run. Always stay in that bicycle lane, or if your area doesn't have one, take extra caution to stay away from passing vehicles and the like. Keep your bicycle near the sidewalk as much as possible.
Ensure that your bicycle has at least a reflector, if it doesn't have lights. This doesn't mean that a reflector alone can suffice – it pays to have lighting for your bicycle, especially when you are commuting at night or in the rain. Remember that when you take on the highway or go farther distances, you need to consider having lights so that you will be able to see what's up ahead.
Always observe road signs. Since you also ride on the highway or road, you need to consider reading the signs not just for your safety but also for the pedestrians and other motorists. If a signs says that you should stop for trains, make sure you stop to avoid getting injured or worse.
Wearing helmets is a must to keep you safe. Much like skateboarding or riding a motorcycle, riding a bicycle can be dangerous and life threatening at all times so you should stay protected by wearing a helmet so that you can reduce the likelihood of head damage if ever you get into an accident.
Always stay alert when you ride on the road. Watch out for hazards and the like and keep an eye out on people crossing the street. Make sure you know where to ride your bicycle safely and look out for passing vehicles from all directions. It pays to stay alert when you ride to prevent injuries.
Use reflective clothing or bright colors. If you ever ride your bicycle, you should also consider your clothing, especially at night. Having reflective colors such as neon green, yellow or orange can really help you to stay visible even when there is low visibility during the day or night.
Q:What are the different frame materials for a bicycle?
A: Different materials can be used to make the bicycle frame, which is the very foundation to you're your riding experience safe and more stable. Bicycle materials that you can consider choosing from are the following:
Aluminum: this is one of the most common types of materials for the bicycle frame. They are the cheapest and also the lightest of all. They are plenty durable when you get the higher quality aluminum and they are great for beginners who can't control bicycles carefully yet or have a lack of balance.
Carbon steel: this is another commonly used bicycle frame material and is great for those who want a durable bicycle frame. This is also known as high tensile strength steel, but may be prone to rust if it is not stored properly.
Chrome steel: this is slightly more durable than carbon steel and is still lightweight. If you want a pricier but stronger bicycle that might just last for years to come and you often use your bicycle for daily commutes then you should choose this material.
Titanium: if money is not an issue for you then this is one of the best bicycle frame materials to pick. It has good shape retention and is great for absorbing shock for a very smooth ride. Titanium is generally lighter than your average steel frame.
Carbon fiber: a newer entry to the scene is carbon fiber, which is made for special bicycles that needed to be more lightweight and yet durable at the same time. Carbon fiber is made similar to laminate wood so its process can ensure some steadiness in holding its shape.
In addition to the bicycle frame material, you should also look for the following in a frame:
·         The weight of the bicycle frame should be just right.
·         Consider whether you want plain gauge tubing or butting.
·         Know the type of butting that you want, whether it's internal, double, external or triple.
·         Examine the geometry of the bicycle frame so that you feel relaxed when you sit on the saddle.
·         Look for any cosmetic defects in the welded tubes.
·         If you live in highly humid areas, consider getting a rustproof frame.
·         Know if the frame material itself has a weight capacity.
·         Don't go for a bicycle frame type that you can't afford.
Q:What wheel sizes for bicycles are available?
A: You can have different sizes for your bicycle rim or wheel, based on the following table:
Size of wheel/rim

ISO Bead Seat Diameter

Typical application

700b or 28 inches

635 mm

Rod-brake roadster

700d

587 m

m Special bicycles with a tubular design

26 inches

559 mm

Fat bicycles, mountain bicycles, cruisers

24 inches

507 mm

BMX cruisers, juvenile bicycles, small rider bicycles

650b

584 mm

Tandem bicycles and touring

20 inches

406 mm

Recumbent bicycle

18 inches

355 mm

Folding bicycles

550a and 550c

490 mm

470 mm

European bicycles
Q:What brake types are there for bicycles?
A: There are many kinds of bicycle brakes, such as the following, all with different purposes:
V-brake: can be found on hybrid and touring bicycles and are great for their ease of installation and good braking power.
Cantilever brake: this is ideal for cross bicycles and can also be simple to install, although v-brakes are easier. They are also great for handling muddy conditions.
Caliper brake: if you buy racing bicycles or road bicycles then you're probably going to have a caliper brake. They are great for a lightweight braking.
Disc brake: this is the most common type of bicycle brake and can either be mechanical or hydraulic, depending on your bicycle's model. They are great for nearly all conditions with braking power and they also don't wear out easily due to the metal rotor.
Q:What are the differences between a recumbent and a normal upright bicycle?
A: When you compare an upright with a recumbent bicycle, you get the following pros and cons:
| | | |
| --- | --- | --- |
| Criteria | Recumbent Bicycle | Upright Bicycle |
| Safety | Recumbent bicycles are great for those with joint problems. | If you have bad joints then you might get injured with a normal bicycle. |
| Seat | Recumbent have a larger seating. | Regular bicycles have a smaller saddle to sit on. |
| Location of pedals | Pedals are in front of the rider. | Pedals are below the rider. |
| Workout | You only work on your lower body. | You can work on your upper body a bit with a regular bicycle. |
Q:Can an indoor bike be better than a regular one or is it the other way around?
A: Indoor versus outdoor cycling has always been a debate among fitness people, and here are some common pros and cons of the two:
| | | |
| --- | --- | --- |
| Criteria | Indoor Bicycle | Outdoor Bicycle |
| Safety | Safer because you don't get to bump into objects and the like. | You need to stay alert to stay alive. |
| Fitness | Indoor cycling is easier for most people of all fitness levels. | Outdoor cycling is always more challenging than indoor cycling. |
| Difficulty | Keeping up the pace with something that isn't moving is hard. | Outdoor cycling feels effortless because you may be moving due to steep roads. |
| Weather | You can ride your indoor cycle even in the winter or rain. | There's no chance of cycling outdoors when it rains or snows. |
Q:At what age should children start riding bicycles?
A: Your child can begin riding bicycles at least 3 years old or when they can balance themselves properly even with training wheels. Generally, the best age for your child to learn how to ride a bicycle is the age of 5 or 6 years old.
Q: How do I change gears in a bicycle?
A: Changing your gears in a bicycle involves the front and rear derailleur, which are both mechanisms that you can control with your left and right gear levels respectively. Keep in mind that the rear derailleur is controlled by the right lever and the left one controls the front derailleur.
Q: How do I know a properly fitting frame size for me?
A: When choosing a bicycle frame, you need to consider if it fits you:
·         Mountain or hybrid: Ensure 3-4 inches of distance from the frame
·         Road bicycle: Ensure 1-2 inches of distance from the frame
Q: How do I choose a good helmet for riding my bicycle?
A: When you ride a bicycle, it's important to pick the right helmet. It should be officially sanctioned by any standard in your country or organization for checking road helmet quality. In the same way, it should also have a striking color or reflective material, especially at night. It should not be too tight or too loose when you wear it.
Q: Why should I practice good communication when riding the bicycle?
A: Riding the bicycle is like riding a car – you need to have good communication with other people, such as commuters, pedestrians and drivers to make sure you don't interfere. Always give hand signals or light signals if possible.
Q: What are the two cycling positions?
A: The two major positions in cycling are:
Neutral: a more relaxed position with forward eyes, slightly bent knees and evenly weighted pedals.
Ready: a more tense position with a flat back and with knees and elbows bent deeply for rocky areas.
Q: What are mudguards and why should I have them?
A: A mudguard is a bicycle component that is optional. You can use them in the winter or when it's really muddy outside so that you won't splatter mud or other wet and icky debris to other people (and to yourself) while riding outdoors.
Q: Should I relax my shoulders when cycling?
A: From time to time, you can relax your shoulders so that they don't get sore from muscle fatigue. In fact, it helps you to savor the moment that you're riding the bicycle while in the great outdoors. They also help you to endure the cycling even more.
Q: Is it possible to wear earphones or headphones when riding bicycles?
A: Not exactly, as they can potentially distract you, much like if you wore them if you're driving a car. As an alternative, just blast music from a portable speaker, which you can attach to your bicycle or bag instead.
Q: What should I wear when cycling?
A: That depends on your weather and comfort preferences, but you should wear something that suits you better and will help you move freely, such as anything that is moisture-wicking and cycling shorts. Fingerless gloves are also a favorite among riders. Don't forget the jacket in the rainy season.
Wrapping It Up
The Schwinn 20-Inch Loop is our pick for the best bike because of its 7-speed mechanism, good frame design, mudguard and convenient lowered design.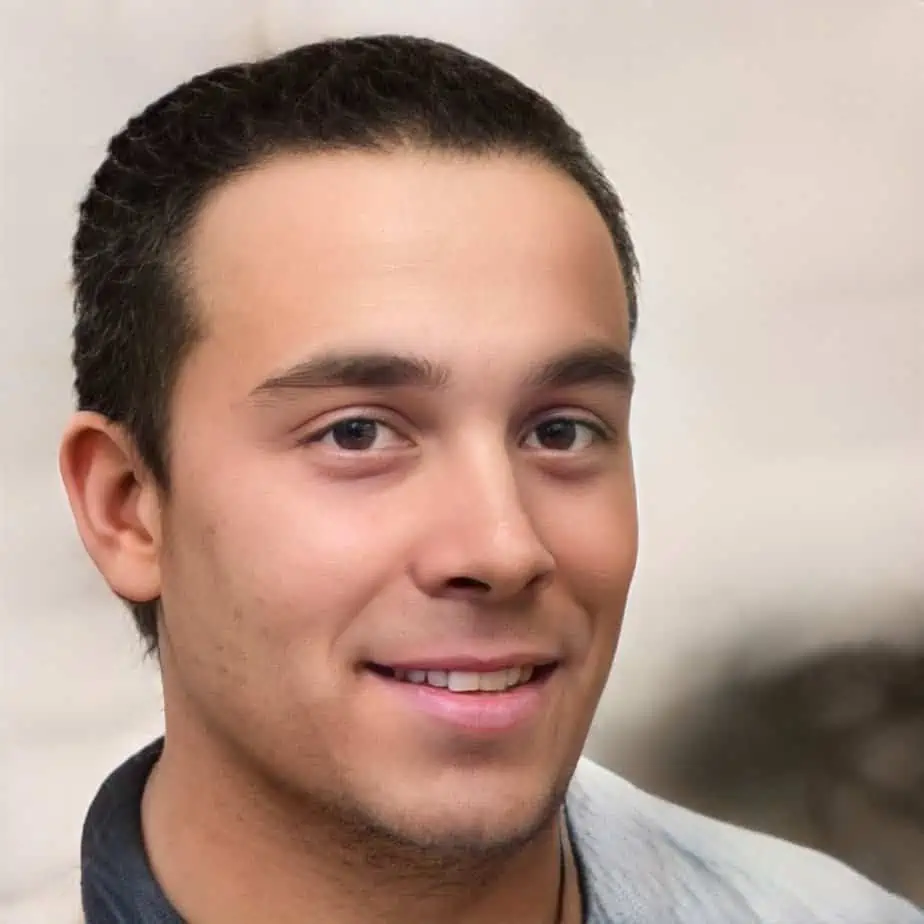 Jacky has a degree in Sports Science and is a Certified Sports and Conditioning Coach. He has also worked with clients around the world as a personal trainer.
He has been fortunate enough to work with a wide range of people from very different ends of the fitness spectrum. Through promoting positive health changes with diet and exercise, he has helped patients recover from aging-related and other otherwise debilitating diseases.
He spends most of his time these days writing fitness-related content of some form or another. He still likes to work with people on a one-to-one basis – he just doesn't get up at 5am to see clients anymore.