The Ascher USB Rechargeable Bike Light Set is our best bike light, which has head lights that run from 3 to 10 hours (steady) or up to 10 1/2 hours (flashing). It is also a USB rechargeable light set that provides you with a wide angle for dark areas of the trail. It also comes with tail lights that run from 2 1/2 to 9 hours (steady) or up to 9 1/2 hours (flashing).
Our step-up pick is the Blitzu Gator 320 Rechargeable Bike Light and this USB rechargeable bike light is also given a IPX5 waterproof rating so it is great for really bad natural elements when trailing. It installs without tools within seconds and has an easy swiveling ability as well so you can get enhanced visibility on the road.
The budget pick is the Malker Bicycle Light Front Rear Silicone and the light features high and low light modes and it is also made with impact resistant materials other than being weather and water resistant for rugged usage. Being made of tough silicone alloy, this light set can be attached to your bike or even your helmet.
Table of Contents
A Little Background
Bike lights are mainly for safety and for warning people, especially bigger vehicles, that someone is riding a bike, especially at night. In streets where cars and vehicles can be exceedingly fast and the night can be really dark (and bad weather is most likely to happen), it can be hard to tell apart the bicycle rider from the darkness, even if they do have a reflector. This is why having bike lights can be handy for safety purposes.
Cyclists need to be responsible in the road so they need to be prepared whether in daytime or night time. This is why they need to use lights so that they stay visible whenever they go on the road. The bike light attached to their bikes can help them even when it rains or when it gets dark during the day due to clouds. Having flashing lights can also be helpful in situations where speeding vehicles are likely to pass.
There are two kinds of bike lights: active and passive. Active lighting is the kind of lighting that requires you to turn on a switch to turn on the lights, e.g. the battery powered ones. They are functional even during the daytime. Reflectors, or passive lighting on the other hand, are not as bright as an active lighting system, but it helps at night.
How We Picked
For the best bike light, you should consider these basic facts first:
Type of light: a bike light can be a front light, a rear light, or a mini light (supplementary light). It depends upon your purpose for where you want to add a light to your bike. There are also bike lights that can be attached to your helmet as a supplementary light. Moreover, a bike light can either be for urban or rural areas depending on their needs because of their light power and distance.
Light distance (measured in mm): the light distance of the bike light should be considered depending on how far you want to illuminate the road ahead or where you will drive. This light distance is usually measurement is given in millimeters and is also relevant and goes hand in hand with the luminosity of the bike light.
Brightness: this can be measured in different ways: in candelas (cd), lumens (lm) or lux, depending on what the manufacturer has give you.
Ease of mounting: do consider a bike light that is easy to mount, most especially those that can be easily clipped onto your bike. Make sure it is also meant for a specific part of your bike if you need to place it in an intentional spot on your bike and make sure it does not fall easily while you are riding your bike.
Battery type or power source: most bike lights can be powered using CR2032 batteries, AAs, AAAs, or even NiMH and lithium ion batteries, depending on how much light or brightness they can project and the distance they can reach.
Purpose: each of them are different in their own way and can be used for either urban/suburb riding or off-road/rural riding where no streetlights are available to guide you.
Our Pick

Ascher USB Rechargeable Bike Light Set
Our best bike light is the Ascher USB Rechargeable Bike Light Set, which runs on a rechargeable lithium battery for easy charging. It can be attached to any part of the bike and it has an IPX4 water resistant rating for the bad storms and rains.
It can fit all kinds of bikes due to the universal fit and its battery is at 650 mAh of charge capacity. You can be riding safely with this bike light set made with quality CREE LED lights. It is a headlight and taillight set that can be used for added safety on the road.
As a light set that is easy to install on your bike, it also comes with a handy silicone mounting strap. It has a total of 4 modes that is easy to switch between. You can also use it on camping and it provides easy installation overall.
You can also switch between full and half brightness for saving battery life. Coming with an instruction manual to help you out, this bike light features both fast and slow flashing. In fact, no tools are required during installation of the bike lights.
Flaws but Not Dealbrakers
While not really a big deal, the Ascher USB Rechargeable Bike Light Set does have a set of straps that are not as durable as expensive ones. However, you can always purchase a separate strap set for that purpose, but the lights themselves function very well for the price.
Step-up Pick

Blitzu Gator 320 Rechargeable Bike Light
Our step-up pick is the Blitzu Gator 320 Rechargeable Bike Light, which is also a combination of a head and tail light with up to 360 degrees of visibility for better view at night. It only takes 2 hours to charge so it is very reliable to be a road bike light.
As a mountain bike headlight, it can also be used while camping or on the trail and features smart charging to protect the battery. With four modes to choose from, this bike light has a flashing mode for your safety needs.
Powered at 320 lumens, this bike light can also be a kid's bike safety light. Moreover, it can also be an emergency light for other purposes. This bike light is backed by a 1 year warranty.
Budget Pick

Malker Bicycle Light Front Rear Silicone
Our budget pick is the Malker Bicycle Light Front Rear Silicone, which includes 2 lithium ion batteries for you to install. It is a set of LED lights that are really visible even during a fog and even have a strobe function for better visibly during the day. You can also turn them off as needed to save battery.
It is a good headlight and tail light combination that requires no tools needed to install and has a good price. In addition, it can also be attached to your backpack or bag. What's more, the silicone body can be red, white or black depending on your preferences.
Being an easy to install light set for your bike, it really keeps you very visible to cars while on the road. This bike light can run for up to 70 hours of regular use and 160 hours of minimal light use. Providing safety at night, this bike light will usually fit very easily on most bikes.
Best Bike Light that is USB Rechargeable

HODGSON Both USB Rechargeable Bike Light
The HODGSON Both USB Rechargeable Bike Light is a splash-proof bike light that easily illuminates your path because it has a good range of up to 330 feet of light distance. It even has a strobe mode for those who need flashing lights during the day.
It can survive up to 1 hour and 30 minutes on high steady light mode (tail) and 2 hours (front) and it can go for up to 3 hours of flashing light mode (tail) and 5 hours (front). This bike light is a set of white and red front and tail lights and both are very bright LED lights to consider.
With a total of four selectable modes, this USB rechargeable bike light set comes with a charging light indicator for you to know when to charge. It can be mounted on helmets and bags as well and it also comes with a battery saving smart charging mode.
This bike light includes an AC charger and a USB port for easy charging and it has an average charging time of up to 2 hours only. This bike light is backed by a 2-year warranty.
Best Bike Light for Front and Rear Lighting

TeamObsidian Bike Light Set Bright LED
The TeamObsidian Bike Light Set Bright LED is a great front and rear bike light set that features CREE LED lights for high quality lighting during the day or night. It uses 5 AAA batteries in total so you can have more fun with your bike without sacrificing the battery life.
Being a beginner's bike light, the unit set is quite easy to install and release after so it gives you less of a headache if you are new to bike accessories. Powered at up to 200 lumens, this bike light is sufficiently bright for most places, whether you are in a city or rural area.
Made with a high quality ABS plastic torch that will not corrode or break apart easily, the bike light is versatile for both urban and off-road riding due to its construction. It can stay out in the rain as well due to its decent splash proof qualities.
The light radius of this bike light is pretty good for really dark areas and it even has a quick release mode for easy detaching of the lights when you don't need them or when the bike is parked on a public area. Moreover, it is easy to recharge in an emergency due to having AAA batteries. The bike light is backed by a lifetime warranty.
Best Bike Light for BMX Bikes

Cycle Torch Bolt Combo Bike Light
If you are into BMX bikes or have one, you can try the Cycle Torch Bolt Combo Bike Light, which is a good light set to have when you are frequently riding at night. It is made with a CNC aluminum body that is tough and durable and it can also be meant for cruiser bikes.
With a total of three flash settings, this USB rechargeable bike light set is also suitable for daily commuters or those who have mountain bikes and need some light during their trails or during fog times. It has a back plastic mount that is quite sturdy.
It features a set of head and tail lights for you to easily install to your bike. With a charging cable included, this bike light is ready to be attached to your road bike or mountain bike because of its universal bike fit, with absolutely no tools needed for assembly at all. In addition, it is backed by a 1 year replacement warranty.
Best Bike Light for a Tail Light

Apace Vision USB Bike Tail Light
The Apace Vision USB Bike Tail Light is a nice tail light that fits most bike sizes. In fact, it can also give you up to 12 hours of runtime so it is very economical and energy saving while providing safety. It comes with a USB charging cable for easy charging and it also comes with a carry pouch for traveling.
There are 2 silicone mounts included with this bike light for easy installation. It has a decent IPX3 waterproof rating for withstanding splashes of rain and bad weather. With a 500 mAh battery, this bike light is a good beginner's light or if you want to replace your tail light.
With a total of 6 lighting modes (includes flashing and steady), this bike light can also be installed on a helmet due to its versatility, with up to 120 degrees of visibility. It has a total of 8 mounting rings included for various purposes and it only a few seconds to attach to any bike. It is also backed by a 1 year warranty.
Best Bike Light that has a High Waterproof Rating

INTEY Bike Light LED USB Rechargeable
Given a high IPX6 waterproof rating, the INTEY Bike Light LED USB Rechargeable can reach up to 400 lumens or even 1,000 lumens due to its good rating and even its functional strobe function. In fact, it can also be an emergency light for your needs when camping or trailing.
With a 4500 mAh battery to back you up in the wilderness, it can also act as a set of mountain bike lights and it can be used on rainy days as well. Being a USB rechargeable bike light, it is very handy because you can just power it up with a power bank and you're good to go.
It has a range of up to 660 feet for its lighting so you can use it for really dark areas and it gets the job done when you want to move faster. It has an average runtime of 2.5 hours in any time of the day. In addition to that, it can also automatically cool down to save the battery life and to keep the bike light durable for the years to come. The convenient wire remote button also makes light control simpler.
Best Bike Light for Mountain Cycling

Kernowo USB Rechargeable Bike Light Set
Powered at up to 320 lumens, the Kernowo USB Rechargeable Bike Light Set is a great mountain bike light set with strobe and flashing modes for you to use. It uses CREE LED lights at 3 watts of power and it even has 180 degrees rotation (tail light) and 360 degrees rotation (front light).
There are four light modes in this bike light, surrounded by tough ABS material that won't easily break. The bike light is also splash-proof for the rainy days and has a couple of rubber spacers that are cleverly designed for easy attachment.
This front and tail light combination can be mounted onto your helmet or backpack and onto any part of the bike that you desire. It is made for the mountains and off-road riding due to its powerful lighting power and has a 1200 mAh lithium battery to keep you visible.
With an average up to 6 hours of runtime, this bike light can be safely secured with its cam locking mechanism. It comes with a ready to use USB charging cable for your power bank or computer during emergencies. It is backed by a 2-year warranty as well.
Best Bike Light that is Powered by AAA Batteries

BV Bike Light Set LED Headlight/Taillight
The BV Bike Light Set LED Headlight/Taillight is a good bike light to consider during emergencies because it uses AAAs, which can be bought anywhere. It has up to 1,500 feet of distance so it is decent for off-road use and for camping, where expensive batteries can't be easily found.
You get flashing and steady light modes with this bike light and it also only requires two AAA batteries for each light (a total of 4 batteries). It is a rain resistant bike light that can also be attached to gear bags and helmets for versatility.
It has an angle adjustable tail light as well and a couple of quick release handlebar mounts to make the setup simpler. Because they are adjustable on their angles, the bike light set is okay for various purposes and spots on your bike and can also be attached to a bike rack for visibility at night and to avoid accidents, whether you go through a city or neighborhood or go through dark highways with no streetlights at all.
With a total of 3 light modes, this bike light is versatile and yet conservative with energy. It eagerly gives you a steady light runtime of 30 hours or a flashing light runtime of 65 hours on the average. You can use it on dark roads as an emergency bike light, which is backed by a 1 year warranty.
The Competition
Other bike lights were not included in this list because they are not too bright at all to illuminate the streets and also had issues with battery life. Because bike lights are meant for safety on the road (or even for off-road use), it is important that bike lights are fully functional and can withstand long hours of cycling, especially at night.
Other Frequently Asked Questions
Q: What is a bike light and what is it used for?
A: The bike light or the bicycle light is a light that is attached to a bicycle so you can illuminate dark areas at night, or even during the day. While it is not a requirement on some countries, some, like in the UK, do have laws that require commuting cyclists to install bike lights.
Cyclists use a bike light for many reasons other than safety, but the safety part is the number one priority of a bicycle light. Other than safety, bike lights function much like car lights, in which they can tell the vehicle behind them that they should be careful and slow down because a bicycle is in front of them.
Q: Who will benefit from installing a bicycle light?
A: A bicycle light being installed on your bicycle, or your friend's bicycle, has a lot of good plus points. Here are the beneficiaries of bicycle lights:
The cyclists themselves will be the first to benefit from the bicycle light. Think about it: if you install a bicycle light, you will not only see what's on the road ahead even at night, but you can also warn the other people around you, whether it's a big vehicle or a pedestrian, that you're riding a bike and they should stay out of the way. If you're a commuter then cycling with bike lights is important (and safe).
Secondly, drivers of larger vehicles, such as cars, vans, buses and trucks, will also benefit from it. They will find it easier to see bike lights versus simple reflectors. Sure, reflectors are cheaper, but they don't give off a lot of safety points compared to bike lights. Hence, regular vehicle drivers will find it hard to tell them apart from the dark surroundings, and it can lead to vehicular accidents.
The authorities will also benefit from it so that there will be less accidents on the road due to the bicycle light. With fewer accidents that can occur, there will be less monitoring for the authorities and less casualties and traffic buildup. This is especially helpful to traffic aids and enforcers because basically, bike lights are warning lights as well for the other vehicles to prevent accidents and bumping into each other in the middle of the night.
Crossing pedestrians might also benefit from it, especially if they are walking at night. When you cross the street at night, it is easy to tell when a normal vehicle is going to pass by. However, it is hard to tell a bike from the surrounding areas if you find out that the bike has only a reflector (or worse, no reflector at all) and suddenly crossing your way. This is why bike lights are beneficial to pedestrians as well.
Q: What are the different kinds of bike lights and where are they best used for?
A: There are various kinds of bike lights available in the market, but here are some of the common ones and their typical uses:
| | | | |
| --- | --- | --- | --- |
| Type of Bike Light | Battery Type | Best Uses | Worst Uses |
| Main lights | CR2032, AA or AAA | Urban areas, suburbs and daily commuting | Rural places or those with no streetlights, off road use |
| Backup lights | CR2032 or USB cable (power bank) | Supplement or additional light to your main light | Being a standalone light or spending hours on the road, since it has limited light power |
| Off-road lights | USB cable (power bank) or battery pack | Off-road, mountains, rural areas with no streetlights, really dark areas | Urban and suburb areas where you might blind the driver's eyes due to its excessive light power |
| Helmet lights | Battery pack or depending on the manufacturer | Anywhere as a supplement or additional light to your existing light system | Being a standalone light, since it is also a backup light, and will not pass traffic rules because it's not really a bike light on its own |
Q: How bright are bike lights and how far can they reach?
A: Different bike lights all have different luminosity values and lighting distances depending on how they are built and which situations are best for such a bike light. Here is a table describing the different lighting distances and luminance values. The table also includes reflectors for the rear and pedals, for the curious bikers. Note: these are the four required bike lights by the UK bike law:
Type of

bike light

Standard required
Light distance
Luminosity
Required color
Required number
Front lamp
BS6102/3 or similar EC standard
Up to 1500mm
At least 4 candela
White
1
Rear lamp
BS3648, BS6102/3, or similar EC standard
350 to  1500mm
At least 4 candela
Red
1
Reflector (rear)
BS6102/2
250 to 900mm
N/A
Red
1
Reflector (pedal)
BS6102/2
N/A
N/A
Amber
4
Q: Are bike lights also important even when it's daytime?
A: Yes, having your bike lights on even when it is daytime is important because not all places have enough light. For example, it suddenly rains or gets dark due to the clouds, so some driver can find it hard to detect your presence while you are on the road.
Just because it is daytime doesn't mean that you don't need bike lights. If you are going to ride a bike as a daily commuter or going to cross towns or cities with a bike, you should keep bike lights on so that you do not have to manually turn them on while riding your bike when it suddenly gets dark or rains in the afternoon or in the morning.
Q: What is the difference between active and passive lighting?
A: Both lighting systems are required for any bicycle rider who are travelling the streets as a daily commuter during the day or during night time. Here is a brief explanation of active and passive lighting and how they are different:
Active lighting refers to bicycle lights that can be attached to the bike, and will require batteries to run. Simply put, they are the regular lights that work like vehicular lights you see on your car, a van, bus or truck. Active lighting is important because it helps illuminate the streets at night and to warn vehicles that you are passing by. Active lighting requires the flick of a switch before it activates.
Passive lighting refers to the bicycle reflectors, which can also act as bike lights in some countries but are not enough for some countries that require active lighting. Nearly all countries in the world have bikes that have passive lighting or reflectors, but not all have laws regarding active lighting. Passive lighting technically means that the light is always there and you don't need to activate it with a switch.
Q: Why shouldn't you use reflectors alone with a bicycle?
A: A lighting system is way better (and safer) than the reflectors on your bicycle for a number of reasons, which are the following:
Reflectors can get covered with dust and can reduce their performance, especially during the daytime. If you often ride your bike and you go through either polluted areas or very dusty off-road areas then you are bound for some trouble if you forgot to clean up your bike reflector. However, with a bike light, it can shine so bright that it can still be visible during the day even if you forgot to clean it up.
There is a tendency that the vehicle passing by may not have a functioning headlight to reflect on your reflector. The driver might have not checked his headlights so no light will get reflected by the reflector, hence you will not be noticed by the driver. While a reflector depends on a light source to function, bike lights have their own power source so you don't need to worry about the other vehicle's headlights.
Natural elements such as rain and fog can interfere with the visibility of the reflector. These natural elements can alter the visibility of the road and thus it will render your reflector useless. With a powerful bike light, you can even see things when it rains or when there's fog, as reflectors don't really work well in instances of bad weather.
A reflector will only work on one observation angle and will not work in another angle, hence it won't be effective if the driver of the passing vehicle is on the wrong side of the bike. Because bike reflectors only work well when you are at the right spot with light shining on it, vehicles that may be on the other side will not notice the bicycle if the observation angle is wrong, hence it can lead to accidents.
There is a tendency that the vehicle's light might miss the reflector. Because, as we previously discussed, reflectors don't have their own power source or light source, they are essentially useless if you don't shine anything on them. This is why it is more suitable to add a bike light to your bicycle instead of just relying on your reflectors for a more effective and safe travelling at night whilst riding your bicycle.
Q: What are the basic lighting requirements for bikes?
A: If we look at UK's bike law , we will see that you'll only need four things: a front light, a rear light, a rear reflector and four pedal reflectors, as we discussed in the previous sections (in table form).
These basic lighting requirements are for the UK residents. However, different countries in the world may have a different rule. For example, the United States aren't very stiff when it comes down to bike laws so people can basically ride bikes even without front and rear lamps and just the reflectors will do. This is mostly the common thing you will find on countries that do not emphasize bikes as a form of transportation.
Q: When should I use flashing bike lights and when should I not use them?
A: Flashing bike lights may seem like a modern addition to the regular bicycle safety routine, but flashing bike lights do have their benefits. Here are instances when to use flashing bike lights and when to avoid using them:
Do use them on: daytime cycling, when you want to conserve battery life or simply to grab attention. Daytime is when lights are hard to see, let alone reflectors. This is the best time to use a flashing light to alert the other vehicles that you're on the road.
Don't use them on: night cycling if you are cycling fast or when there are many people around your community that can potentially get eye strain (especially seizures). Be extra careful as not to put the flashing lights on high during night time because you never know who will cross the street and stumble upon your flashing lights and potentially get disoriented from it.
Q: How do you install a bike light?
A: The installation of the bike light will revolve around different steps depending on the manufacturer, but here are the basic ones you should follow.
First, you should know where it should be placed. For instance, it is a front light, so it should be on the front, while rear lights go on the back of your bike. Some can even be attached to other parts of the bike, such as pedal lights. It depends on the design of the bike light.
Second, you need to install the batteries, if it doesn't come with batteries yet. Most bike lights are powered with CR2032 batteries and some are even powered with simple AA or AAA batteries. All of these batteries can be purchased from your local convenience stores. Follow the instructions on the manual on how to install the batteries.
Third, you should also consult the user's manual on how to attach the bike light to your bicycle. Most of these bike lights will require a clip to attach so they are easy to assemble anyway. Different bike lights have different ways of attachment.
Last but not the least, you should give the bike light a test. Bicycle lights can also be adjusted depending on how they are built. You can test the bike light right away or when it's dark and adjust the direction as needed, so that you can get on the road safely and prepared.
Q: What is the beam pattern on a bike light and why does it matter?
A: The beam pattern that can be seen on a bike light refers to how wide or narrow it is. Much like a flashlight, you can choose either a narrow but far reaching beam or a short but wide reaching beam. Here are the advantages of each:
Wide focus beam bike lights are optimal for when you are in the dark, such as on roads without streetlights, forests, off-road travelling and the like. Use a wide focus beam for your bike if you are unsure of your surroundings and it is too dark to see all around you.
Narrow focus beams are best for city and suburb travelling. If you have street lights around you or some restaurants and other lighted establishments, riding a bike becomes easier so it's okay to just have a narrow focus, so you can just concentrate on the road ahead, as narrow focus bike lights tend to reach quite far.
Q: Which is better for a bike light for longer trips: a NiMH powered one or a Li-Ion powered one?
A: These two battery types are seen on higher end bike lights that are not powered by regular AAs, AAAs or CR2032s and are mostly meant for serious cycle riders. Let's compare both of them:
Nickel Metal Hydride or NiMH batteries are the most common batteries in the market and are cheaper than lithium ion, hence they are more popular. If you cannot buy lithium ion batteries because of their high price then your best option is an NiMH battery powered bike light.
Lithium Ion or Li-Ion on the other hand is a more expensive battery type that is often seen in smartphones and gadgets that need to have more battery efficiency. Unlike NiMH, lithium ion has no memory effect, is lighter and has better charge holding rate, although it is pricey.
Q: Is it safer to use blinking or flashing lights over a steady beam of light?
A: That depends on the situation and the weather conditions plus the time of the day.
In a general sense, both of these types of lights should be included in your bike so that you can get both of their benefits. Steady lighting lets people tell how far you are and what you are (a bicycle rider) while blinking lights work well to alert people that you are near and passing by. You can use a mix of both depending on the situation so that you don't confuse other motorists.
Q: What is a decent number of lumens for a road bike?
A: It usually depends on your surroundings but having 120 to 300 lumens should be enough. There are many marketed bike lumens out there that are above 1,000 lumens but it is not always accurate and depends on where it hits and the distance that the light can travel.
Actually testing the light at night is the best way to know which lumens work for you, because some people often ride in suburbs or urban areas with lots of lighting, while some often ride in rural or countryside areas so there are no streetlights to guide them.
Q: What is light pollution and why should I be worried?
A: Light pollution is every biker's nightmare during the daytime. Because city lights and car lights are of course brighter than bike lights in a general sense, your bike lights tend to function less effectively if you use them in a place with too much light.
Therefore, when choosing a bike light, proper placement is important so that people will still know that you are riding a bike even if you get lost in light pollution. You can also try flashing lights to alert people if you encounter light pollution in the streets.
Q: Are flashing lights legal on all countries?
A: In Germany , flashing lights for bikes are sadly illegal, possibly because of tendencies of running into someone with epileptic history and causing seizures unintentionally. On the other hand, slow flashing lights are required in the UK law. It's best to contact or research about your state, province or country laws about road bikes, when regarding the usage of flashing lights.
Q: How are lumens, candles (candela) and lux different from each other when measuring bike lights?
A: A bike light , like most other lights, can be measured using lumens, lux or candles (candela). Let's take a look at each of them:

| | | |
| --- | --- | --- |
| Unit of measurement | Definition | Optimal bike light range |
| Lumens (lm) | Amount of visible light that is produced | At least 150 lm |
| Candles (candela or cd) | Efficiency of the visible light onto a specific angle, using steradian or stereo radian | At least 2,000 cd |
| Lux | Efficiency of the visible light when shone onto a specific distance | At least 25 lux |
Q: Why should I conserve my bike light battery?
A: Your bike lights run on battery and it is inevitable that you keep them up and running when you need them and then turn them off when you don't need them. Some people even detach their bike lights off their bike to avoid theft issues.
Saving your bike light's battery helps you keep safe on the road. If your bike light unintentionally goes off then you are into trouble and you will tend to panic. You can always slow down to conserve on battery life while keeping safe on the road.
Q: What is the ideal lumens of a bike light for off-road or trail riding?
A: If you go out in the wilderness and you need a bike light, pick one that has at least 400 lumens or more depending on where you will go. You should, however, consider one that runs on tough batteries so that it will not easily run out of power when you need it.
Q: Is the placement of my bike light important to consider?
A: Yes, bike light placement can have an impact to the other vehicles passing by and the pedestrians as well. They will catch your attention more if you place them on higher areas of your bike. You can also add more bike lights when you travel at night to get more visibility for the other people around you, so you can stay safe while riding, whether alone or with a group.
Wrapping It Up
As a whole, we think that the Ascher USB Rechargeable Bike Light Set is our best bike light due to its 10-hour average runtime, good charge capacity of 650 mAh, IPX4 water resistant rating, easy fitting on most bike sizes, LED lights and easy USB charging capability, which is handy for camping if you have a power bank along with you.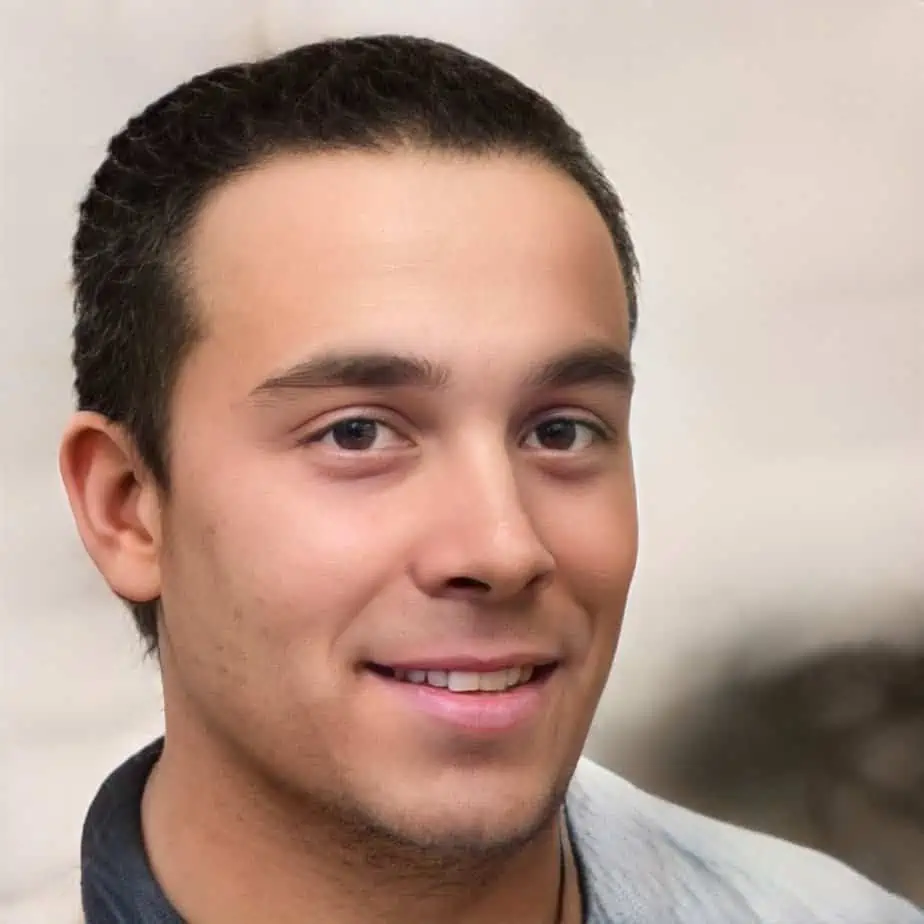 Jacky has a degree in Sports Science and is a Certified Sports and Conditioning Coach. He has also worked with clients around the world as a personal trainer.
He has been fortunate enough to work with a wide range of people from very different ends of the fitness spectrum. Through promoting positive health changes with diet and exercise, he has helped patients recover from aging-related and other otherwise debilitating diseases.
He spends most of his time these days writing fitness-related content of some form or another. He still likes to work with people on a one-to-one basis – he just doesn't get up at 5am to see clients anymore.