Have you ever experienced a back-pain so agonizing that you just cannot think of anything else? Then, you are not alone. In fact, back pain is the single biggest cause of disability in the world, according to The Lancet's GBD, or Global Burden of Disease in 2010.
This is why inversion therapy exists. The new-age technique entails suspending your body at a specific inverted angle or simply upside down for the benefit of your back and spine in general. The idea behind the technique is that by turning the body's gravity, the pressure your back is facing is eased off and the spine is allowed to decompress.
A Little Background
How does one apply inversion therapy? Gravity boots are what you are looking for. Gravity boots are also advertised as inversion boots owing to their usefulness for the inversion therapy. The boots witnessed their popularity peak in the 70s and 80s before fading into obscurity, but now they have made a resurgent entry into the mainstream, some of the credit for this goes to popular author Dan Brown who wrote the famous Da Vinci Code novels.
A decent pair of inversion boots securely grips your body from your ankle and calf, usually with some sort of support. They enable you to hang in an inverted position, whether it is done for spinal therapy or an extra workout in your daily exercise regime. It also comes with a strong hook that is designed to assist your suspended body from any surface that is suitable for such activities. Additionally, you may purchase customized bars to suit your needs depending on your gravity boot brand. A pull-up bar helps you in the sense that it takes the whole suspended weight of your body.
Gravity boots have undergone quite an evolution since their heyday, becoming a great piece of equipment for gyms and even making appearances in the military regime. However, you must follow extreme caution when using the boots.
For instance, if you are suffering from such illnesses as heart disease, eye disease, or high blood pressure, you should avoid inversion therapy altogether. Pregnant women must also abstain from participating in such activities. You must consult a doctor before jumping into the gravity boots.
Why should you wear gravity boots?
Sedentary lifestyle and poor posture affect our spine in a negative way, day in and day out. When you're sitting in various wrong positions throughout the day in front of your computer screen, your spinal health is affected severely, thus leading to painful, stiff joints and back.
However, with the help of inversion therapy, these issues are resolved. The inversion therapy addresses these compression forces and eases the pressure that is put on your spine since it stretches out the spaces between the joints with the help of gravity force. This is where gravity boots or inversion boots come in handy.
There are many benefits to gravity boots if you are able to follow through with it and are capable of doing so. They can deal with many health problems, including posture, spine, and back pain conditions. Gravity boots strengthen your core much more than the vanilla crunches can. With the boots, you will be engaging your hamstrings, quads, and calves in the workout. This will add to the impact a ground crunch has.
In order to get the maximum results from the boots, you must lift lighter weights. This will decrease the chances of getting injured and allows you to adapt to the new dynamic that inversion will bring to your workouts. If you still go ahead with heavier weights, you are running the risk of hurting your back instead of healing it.
The best use of gravity boots is that they work great as a complimentary item and not as an individual product. Along with the inversion bar and the inversion table, there are several other add-ons you can apply for varying degrees of effect.
How We Picked
Now that you are acquainted with what gravity boots are, let us move forward to how you can choose the best boots. As an amateur, I was extremely nervous when I first tried the inversion boots. It also did not have the effect that I intended.
It was only later I realized that the quality of the boots was at fault, and not the therapy itself. This was when I surfed the net in order to know more about the quality of gravity boots and what type are the best for me.
After gaining knowledge on gravity boots, I decided to shell out the information to others as well. Thus, I've jotted down a buying guide for the right gravity boots for anyone out there. Take a look at this buying guide if you want to buy the best pair of gravity boots available on the market for yourself.
Factors to consider in gravity boots
With several brands available in the market choosing the best gravity boots can be overwhelming at best. So, I have come up with a few factors that you can use as a check list for knowing whether the product you are looking at is the right product for you or not.
Installation
The installation of the boots may seem easy at the outset but can be a source of pain, if you are not careful. So check the installation method more than once until you ascertain it suits you best.
Size matters
There are two basic sizes available standard size and extra-large. For most people the standard size fits snugly. But if you are of large stature with thick angles, or muscular legs, or large feet, you should consider extra-large option.
Safety buckles
The buckles are vital for using the inversion boots.  Double buckles are best when it comes to choosing the best gravity boots. The extra buckle with manual safety release feature is essential if the other buckle fails to work properly due to damage or other causes. And while you are looking at the buckles, ensure they are easy to handle. You don't want to be struggling with a stuck up buckle while you are hanging upside down, do you?
Design
The design depends on your personal choice. While some people prefer products that grip the ankles, best gravity boots are those that have calf support. If you are suffering from pain in your legs or back, before you decide on the design, you should consult with your physician.
Weight of the boots
This is very important as the boots should be able to support your body weight properly.
In a nutshell, look for a comfortable, light in weight and sturdy product. Remember that the padding and other flexible material added should meet your specific needs and tastes. Now that I have covered all the bases, we can move on to the best gravity boots available in the market at present.
Our Pick
Teeter EZ Up gravity boots XL scores high in our list of best gravity boots mainly because it satisfies most of the requirements for the inversion/gravity boots. Moreover the manufacturer has dominated the market since 1981, with different versions of the boots.
And each one serves a specific target group to a considerable level.  This is designed especially for use with other Teeter inversion products including inversion bar, inversion table and inversion rack.  The boots are very useful for performing inversion exercises including crunches, squats and sit-ups.
This product aims at providing good fit for users with its adjustable bootstraps. The straps fit both thick and thin ankles suitably. However, considering the XL size, the EZ Up is a good fit, if you are bulkier.
Made from durable DuPont Hytrel material the boots are both pliable and sturdy. And you will not feel the pressure of wearing the boots in suspended position as the boots are light in weight weighing just 2.5 pounds. The comfort is taken care of by foam padding.
Outer shell provides the flexibility and convenient movement.  The self-locking ratcheting buckles offer adequate security and safety. The calf loops are removable so you will not feel the load on your knee joints and foot. The warranty period of 5 years is a definite attraction for shoppers.
Step Up Pick
With double lock, ease of use, and reasonably good padding,Xtreme Monkey inversion boots meets two important criteria in our check list and hence has made it to our step up list.
Made of sturdy metal, the price is a bit on the expensive side, but definitely in the mid budget range. These boots are built for use with pull up bars of any type, instead of a product make by the manufacturer exclusively. The contoured foam pads provide adequate support, but the only snag with the product is its weight. At 6 pounds, it tends to be heavy and may cause strain if you are using it for long periods at a time.
Budget pick
If you are looking for cheap and best gravity boots, the 8 mile lake boots may be a good fit for you. The boots are designed attractively and in different colors. The construction is sturdy being made of metal alloy. It features thick padding which adds comfort.
But just like the Body Solid boots, this is for a larger person. If you are tall and muscularly built and looking to begin your inversion therapy, this would be a good one to start with.
Gravity boots for comfort
If you are particular about the comfort factor in your gravity boots, the Body Solid boots with their thick and contoured padding could be a good choice for you. The extra pads offered with the package further increase comfort and fit. When you feel comfortable you will be more inclined to use them and hence get more relief from the muscle fatigue and back pain that plague you.
However if you intend to use them with inversion table, this product is not the choice for you. And if you are of smaller build the boots will not be the best fit, as it is designed for a larger person and it is heavy too, so is best used at home and not for taking along to your gym sessions.
Gravity boots for durability
Teeter Hang Ups is the second Teeter product in our list. With important features such as double buckle lock, sturdy design and comfortable even when used barefoot this product is definitely a dominant one.
The calf handle and adjustable ankle straps are thoughtful additions that make the boots convenient to use. While the price is on the higher range, its features may make the price seem not that relevant.
Best gravity boots for economy
Power Sports Economy features an affordable price and comfort padding. Not suitable for bulkier users, the boots are made of canvas which can make you feel less secure and so do the narrow hooks. If you are looking to use the boots just for a short span or looking to try the gravity boots for the first time this economy boot brand is a choice you could consider.
Best gravity boots for flexibility
Developed by Tonyko, these are best inversion boots that offer versatility. According to the manufacturer, these are ideal for people with cervical conditions and cardiovascular disease.
The convenience offered by the flexible outer shell along with foam lining keep you comfortable. With easy lock installation the gravity boots could be your choice, if you are looking for an affordable and flexible boot model.
Best gravity boots system
If you are looking to purchase best inversion rack system, this Teeter gravity boots and inversion rack version could be your pick. It has several beneficial features including steel and plastic blended construction, self-locking ratchet buckles and 2 degree bend at the knee level for reducing impact on knee joint.
Sometimes manufacturers go overboard with style and innovativeness in design ending up making complicated systems that make using them a nightmare. But Teeter products stay away from the lure confining their design to the basic and most simple set up. So you need not refer to a manual and spend hours deciphering how the entire system would be put up.
The construction is easy to set up and easier still to dismantle. The self-locking ratchet buckles take care of the safety aspect. And in case you face any issue with using the system, the manufacturer offers a warranty period of 5 years. And there is also a video with instructions on setting up, if you are unsure about the set up.
Durable and safe gravity boots
If you are particular about the durability and safety in your gravity boots, the Vyber inversions boots could be a choice to consider. The locking system in the boots is made of sturdy and durable metal. You can be assured that the boots will secure properly and make you focus on your workout routine instead of worrying about their weight bearing ability.
One of the drawbacks of using metal systems is you cannot exercise for long periods of time as the metal can hurt your ankles considerably. This is the reason almost all best gravity boots come with foam padding. Vyber too does not disappoint in this aspect. It has a two layered padding made of foam. This ensures added comfort.
Best gravity boots for ease of use
In truth, using gravity boots is not a comfortable experience. Being suspended for long span of time requires stamina and of course a good set of equipment including sturdy and functional gravity boots.
When the design aspect minimizes the discomfort to a great extent, it is an added perk that you would definitely welcome. Goliath Labs Gravity Boots Is high on comfort. Built with steel hooks, the boots have found a place on this list because of their ease of use. The best thing I liked about the product is its easy set up.
While all other boots have interior padding, the Goliath boots have exterior foam padding too. Thus the comfort level is enhanced. Made in USA, the design is such that it provides a fit for most users. The maximum weight the boots is capable of withstanding is 259lbs. This could be your choice if you want boots with good fit, high on comfort and easy on your pocket.
Frequently asked Questions
Are gravity boots essential for abdominal workouts?
Gravity boots are effective tools to use for your abdominal workouts. They offer a revolutionary workout method that cannot be replicated by any other workout model. And you get to perform a wider range of movements when compared to the other forms of abdominal workouts you perform. They give far better results when you use them in the proper way and more importantly purchase the right one.
Why are they called as inversion boots?
Gravity boots are boots designed to allow you hang in an inverted or upside down position usually from a bar of pull up type. As this position places your body in a completely inverted posture, the boots are called as inversion boots.
How safe are the gravity boots?
Best gravity boots are designed with care to ensure proper and secure fit. These criteria are taken care of by two components in the gravity boots – The ankle buckles and hooks.
The boots are constructed with buckles that go around the ankles. These are more like leg shackles with foam pads to avoid hurting the ankle.
The hooks provided in the boots help in attaching to the pull up bar. The hooks provide a secure fastening and make you stay suspended from the bar bearing up your weight effectively.
Are gravity boots used commonly?
Although gravity boots gained popularity initially during the 1970s, it was cult movies like Rocky and American Gigolo that propelled them to limelight. However the popularity waned later.
But now as I mentioned before, celebrities like Dan Brown have again brought back the near extinct fitness equipment to the fore.
And one of the reasons that the gravity boots are not seen commonly is because they can be a bit overwhelming, if you haven't tried them before.
Amidst Other abdominal workout equipment like ab belt, ab rocker and more, the gravity boots tend to look elaborate and difficult to perform.
After all you will be hanging upside down, which is intimidating to even the most staunch fitness buff. But these are actually effective tools that bring on better results than most of the abdominal workouts you perform.
Are gravity boots effective?
I find that over time the traditional abdominal workouts become our trusted exercise forms to fall back on after every bout of trendy exercises that crop up regularly. This is the reason for gravity boots losing their popularity after some time.
But when used consistently these provide a good abdominal workout that is hard to achieve with other prevalent methods. Some important reasons for their effectiveness include:
·         The gravity boots give a wider range of movements when compared to abdominal workouts
·         The boots focus on the entire rectus abdominus (core abdominal muscles)
·         When you are in an inverted position, it is difficult to use other body parts to aid in the movements, so you end up focusing on the core muscles making the workouts produce results faster and effectively
·         It is an ideal tool for progression. You can increase the weights you use by using a dumbbell after you get used to the workouts without weights.
·         The crunches you perform with gravity boots provide a limitless progression thus making them far superior to the traditional workouts that you perform to target your core muscles like sit-ups and crunches.
·         And the gravity boots help in inversion therapy. They help heal your body and also help as a workout tool.
Are gravity boots good for post workout decompression?
When you use gravity boots and stay in an inverted position, it helps stretch your whole body. This helps your body to decompress when you have done an extended workout session. Best gravity boots also help to relieve the stress your body is under when you spend several hours sitting in front of a computer or hold a desk job.
With majority of people working or moving around in a position that compresses their spines, using gravity boots will help in alleviating compression.
Inversion therapy is sometimes recommended by physiotherapists to help with back pain and other related ailments. By just remaining suspended at the end of your workout, you can relax and give your body the stretch it needs.
Some of the important benefits that inversion therapy with gravity boots provides you are tabulated below
| | | | |
| --- | --- | --- | --- |
| Pain | Respiratory System | Circulatory System | Digestive & Immune System |
| Relieves back pain | Helps in improving Lung Function | Increases circulation | Helps indigestion |
| Pain due to herniated disc | Assists in clearing your sinuses | Boost sheart function | Boosts functioning of Lymphatic System |
| Pain in sciatic nerve | Helps to breathe easier | Relieves varicose veins | Enhances immune System |
| Stenosis of cervical spine | | | Invigorates internal organs |
| Pain in osteoarthritis | | | |
| Scoliosis pain | | | |
| Reduces pain in fibromyalgia | | | |
| Minimizes headaches | | | |
| | | |
| --- | --- | --- |
| Physical Fitness | Mental Health | Cosmetic |
| Helps to gain or regain height | Minimizes Stress | Enhances physical appearance |
| Mends Posture | Keeps You Alert | Has good Anti-Aging Effect |
| Enhances Flexibility | Helps in treating depression, SAD, mood Swings | |
| Facilitates joint health | Motivates creative thinking | |
| Realigns spine after exercise sessions | Minimizes PMS symptoms | |
| Increases post workout recovery | | |
| Strengthens Ligaments | | |
| Boosts sleep quality | | |
| Reduces fatigue and enhances energy | | |
| | | |
What is the proper way to use gravity boots?
Newbies will find starting on the gravity boots totally overwhelming but with use, it can become part of your workout routine easily. Here are some recommendations on using the boots properly:
Pull up bar
To use the gravity boots, a pull up bar is essential. Make sure the bar height is sufficient to allow being suspended without your head hitting the floor.
You can also use the parallel type pull up bars if you don't have the regular pull up bar.
Strapping on
The method of strapping the boots is based on the specific brand you are using. Generally best gravity boots have a system that consists of two buckles. This ensures the boots are strapped tightly around the ankles. This is important as your entire weight is suspended on the boots.
But make sure it is not too tight as to cut off the circulation at your ankle. Once you have strapped the boots, ensure the hooks are facing forward, if it is a conventional bar you are using.
Hook to the bar
When the boots are tightly strapped, hold to the sides of the bar as when you are doing hanging leg raise workout.
Now lift your legs as you would when you are doing the leg raises allowing your legs to align with the bar. Hooking of the boots should be done one leg at a time in a deliberate way.
I have watched people trying to hook both legs simultaneously and quickly. This makes the entire process difficult, when it can be effortlessly done by hooking the boots separately.
Now you should be connected to the pull-up bar by the two hooks and using your hands to hold on either side.
Sit ups (Inverted)
When you release your hand support you will find yourself suspended from the bar upside down. Your ankles will be supporting your weight comfortably.
Initially you will feel strange and it will take you few seconds to adjust to the position.
Once you have adjusted yourself to the inverted position, tense your legs and stabilize the lower part of your body. Now use your abs and crunch up towards the ankles.
You can keep your arms in front and even try touching your feet with each crunch or just keep them folded and resting on your chest. Choose any position that is comfortable for you.
Whatever position your arms are in, your intent should be to give a complete movement range and returning to dead hang position between every rep.
If you find the position difficult, you can touch the floor to stabilize yourself after every rep. This will not be necessary once you learn the proper way to stabilize. As you practice this crunch and are able to do it easily you can progress on to doing it with a dumbbell to get more out of the workout.
Dismounting
When you have finished a set of repetitions you should not dismount immediately. You need to just remain suspended until you feel relaxed. Now attempt another crunch and as you move up, grab the handles of the bar.
You should do this very carefully, as you will be drained from performing the set. If you feel so, instead of doing the crunch, you can use your hands to move upwards on your legs and reach the bar.
This is easier and you will not have to just dangle there interminably because of lack of strength to do the crunch.
Once you hold the bar, you can unhook the boots separately and get back to ground by lowering your legs.
How to get more out of your gravity boots?
Gravity boots serve the dual purpose of providing therapeutic relief to back pain and a great core workout. Like I suggested, to get more out of the workout you can add light weights while doing the crunches.
The inverted posture exerts pressure on your hamstrings, quads and calves, while you do the crunch helping you to exercise more number of muscle groups when compared to the normal crunches you do on level ground.
Furthermore,here you are doing the crunches against gravity with your whole body working to fight the pull. This is not just your upper body which is worked out as in the normal crunch. This is the reason for the inversion training being a highly challenging and effective form of workout.
There are plenty of other exercises that you can do with your gravity boots. The workouts act on your core effectively increasing the benefits. They have the potential to transform your exercise sessions into power packed sittings.
Even basic workouts like superman pose variants and other such simple movements turn into challenging task due to the inverted position.
How to use gravity boots safely?
Since inverted position is a fairly difficult one to maintain even with the best gravity boots to stabilize you, you should ensure you take the necessary precautions. Make sure all the movements you do are slow and focused.
Avoid jerking around haphazardly. You can easily injure yourself this way. Fast ballistic movements should not be tried in inverted position.
And it is recommended to use only lighter weights since the inversion itself brings in a powerful effect on your workout, so just lighter weights will be sufficient to get more power out of the workouts.
If you are afraid or overwhelmed by the addition of weights, it is alright for you to not use any weights. This is because doing the inversion alone can bring you profound results. By adhering to the simple crunches, you can keep your spine free of pain and also see effective results. So do not resort to taking up weights just to show off your prowess, as it can cause serious injuries if you do not do it properly.
Are gravity boots effective only as standalone product?
Gravity boots can be used with the pull up bar for good effect. Or you can use an inversion bar, if you don't have the pull up bar.  There are other options such as using an inversion rack or you can also use the boots with inversion table. This offers better comfort and advantages too. You can consider purchasing these additional tools, if you are purchasing the boots for the therapeutic benefits than as a workout tool.
What are the precautions to follow while using gravity boots?
Since gravity boots are used in a challenging position, it is best to use them with the necessary precautions. Here are a few things you can do:
Use a strap with the bar, if they are not provided with the boots is a safe way. The straps come in handy during those times when you are so tired from the workout that you find it difficult to pull back up.
Begin the inversion workouts on a spaced out and easy way. Your body needs some time to adapt to the inverted position. You may start feeling dizzy excessively, if you fail to take it slowly. The best way to accustom yourself to the inversion training is heeding to what your body says.
Are there any contraindications for using gravity boots?
Home inversion training is not for everyone. There are certain conditions where the use of gravity boots is contraindicated such as
·         Glaucoma and certain other eye infections or diseases like conjunctivitis
·         Cardiovascular problems including heart diseases, blood pressure or stroke
·         Disorders of joints and bone such as herniated disk, osteoporosis, spinal injuries and fractures
·         Ear infection or cerebral sclerosis
·         Elderly people
The upside down posture raises the blood pressure and reduced heart rate. The position also increases pressure on eyeballs. Hence your physician may ask you to refrain from doing the inversion exercises in the above conditions.
Situations such as retinal detachment, obesity, pregnancy and use of medications for blood clotting are other instances where the inversion is contraindicated.
As I mentioned earlier, inversion therapy requires some time to adjust.  You should begin with shorter increments and move on to more increments only after you accustom yourself to the system. This will greatly reduce any muscle strain or dizziness that are common complaints stated by users. And make sure you do not overdo the process.
And for persons with knee and ankle injuries the boots should be used with caution.  If you are just beginning with the gravity boots, it is recommended that you should have a person nearby to help you in case you struggle with using the equipment.
This is especially important, if you have pain in your back, leg or pelvic region. In such cases, you should work with your physiotherapist or chiropractor closely and follow their recommendations on safely using the gravity boots and inversion training to get maximum results.
Will using the gravity boots cause stroke?
There are many rumors and false hype circulating around on the use of gravity boots such as they increase eye problem and stroke risk. But these are just rumors without any grain of truth in them. According to research on the effects of inversion, it has been proven that it is indeed very beneficial in improving the health of your spine.  When you choose the best gravity boots, wear and use them appropriately, the advantages you gain often outweigh the risks.
What are the pros of using gravity boots?
When you use gravity boots for inversion, it can help you in several ways including
·         Keeps your muscles in a relaxed condition. The inverted position particularly reduces stress present in your back muscles.
·         Helps to get rid of acute back pain
·         Relaxes mind and body thus acting as a great de-stressor
·         The increased amount of blood flow  to head and face results in clearer and wrinkle free skin
·         When you follow the simple inversion workouts such as crunches with the gravity boots, you will experience a great postural improvement.
·         The boots take up less space when compared to inversion tables, which occupy more space and are difficult to store.
What are the drawbacks of using gravity boots?
As with any other product, gravity boots too have certain drawbacks:
·         It takes some time to use the gravity boots properly
·         If you use a faulty product there is danger of the boots snapping causing grievous injury to you
Wrapping it up
Gravity boots are for people who have specific fitness goals or needs to meet. If you are looking for an alternative therapeutic method for your back pain or want to increase your abdominal workout intensity the gravity boots are ideal for you. Our pick of Teeter Hang Ups EZ Up Gravity Boots XL boots is a good choice that meets with all the essential factors you should have in the boots including top quality construction, comfort, safety and it also has a warranty of 5 years, which tips the scales heavily in its favor.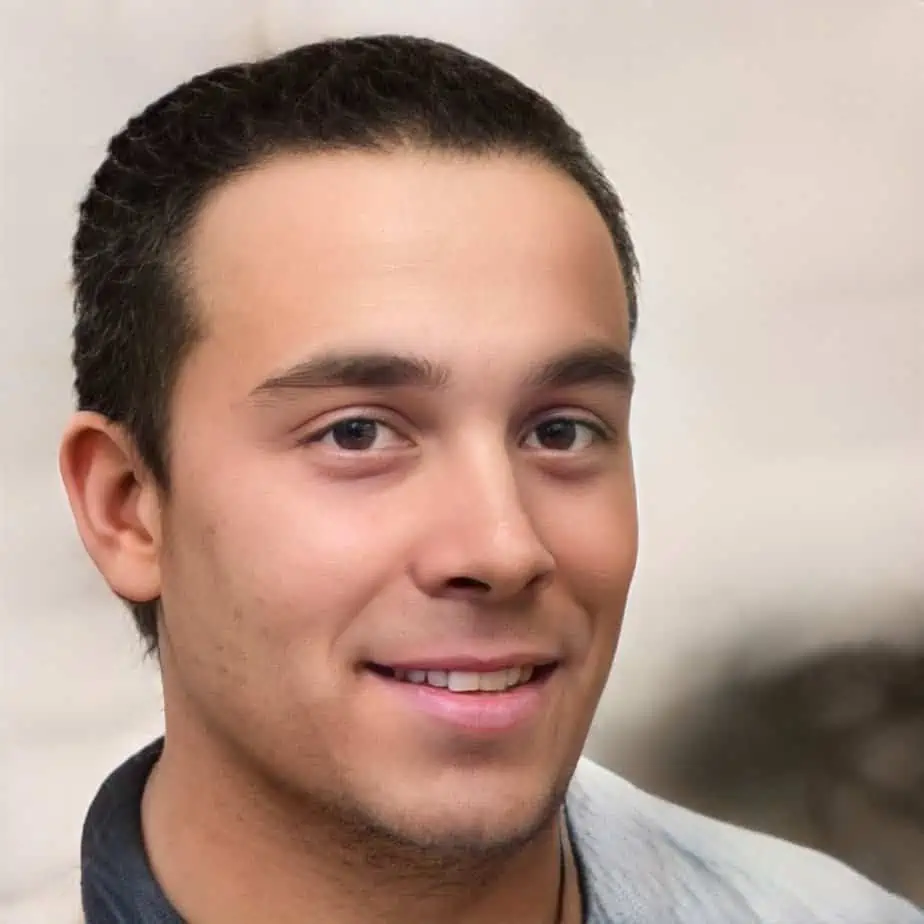 Jacky has a degree in Sports Science and is a Certified Sports and Conditioning Coach. He has also worked with clients around the world as a personal trainer.
He has been fortunate enough to work with a wide range of people from very different ends of the fitness spectrum. Through promoting positive health changes with diet and exercise, he has helped patients recover from aging-related and other otherwise debilitating diseases.
He spends most of his time these days writing fitness-related content of some form or another. He still likes to work with people on a one-to-one basis – he just doesn't get up at 5am to see clients anymore.