The S.O.L. Escape Bivvy is our pick for the best bivy sack, which is great for wet conditions due to its water-resistant fabric and its puncture-resistant design. It can keep up to 70 percent of body heat inside so it's good for some snow.
Our step-up pick is the Tennier Woodland Camouflage and it is made of Gore Tex material and covered with camouflage so it is good for military purposes. It is completely waterproof so it's ideal for military and rigorous purposes.
The budget pick is the SE EB122OR-2 Bag and it is ideal for absolutely emergency situations where condensation is not a problem. It is highly visible for night rescue operations and can be packed each in a drawstring bag.
A Little Background
A bivy sack or bivouac sack is a portable type of shelter that is used for camping. It is usually waterproof and easy to pack and can be used for solo camping. They are mostly used for camping in the wilderness alone and especially appeal to solo backpackers, hikers, trekkers and mountaineers. They have a smaller design than that of a tent and resemble a one person tent.
Bivy sacks have a military history. They were used by soldiers for camping and outdoor survival. And since these shelters can be discreet and can have camouflage abilities, they can rest while staying hidden from the enemies.
These shelters are small and manageable for one person and sleeping on them can be simple and straightforward, hence they are used in military and manhunt operations in the wilderness. These sacks have a bigger shelter version as well, which came first before their lighter weight counterparts. It is known for its portability and ease of use for ultralight packing.
The design of this kind of one man shelter is tightly packed and sealed but still allow one person to fit in comfortably through the night. It is like a giant version of the sleeping bag that is sturdy and roomy enough to be a one man tent. It is also very easy to setup compared to a regular tent, hence solo packers often use them instead of a normal tent or even a solo tent.
This shelter is good for mountaineering and for cold weather. Most of them can be insulated well so you can stay warm during the cold weather. In thinner air such as in the mountains or elevated areas, this kind of shelter offers good weather resistance and warmth so that you can stay cozy all through the night. This is a good thing for backpackers who often trek in colder places or want to use their mini-shelter for the winter season.
If you are packing solo, this is a good shelter to consider. The less weight, the better, hence this is more preferred by solo packers nowadays, or even by tandems and pairs. The lack of hassle in setting up this kind of mini shelter helps you to move from place to place without having to set up camp like you usually do. If you want to get started on UL/ultralight backpacking then this is the one to do it with.
Gore Tex is the usual fabric used for such shelters. It is known to be a durable and water resistant fabric that is also used in tents and the like. This kind of fabric will ensure that your shelter will protect you from the rain and storm, as well as from the snow and blizzards. Durable man made fabrics like these are made and tested to withstand the harshest weather, especially if it will be made for military usage.
How We Picked
For the best bivy sack, here are some things you need to consider first:
Intended use: consider who will use the shelter. For instance, military people will use it, or someone who goes mountaineering often. Some will just be using it on regular backpacking. Those that will use it for extreme backpacking and terrible weather conditions need a durable one that isn't easy to rip apart.
Size: there can be many sizes of these small one man shelters for you to choose from. People who have a larger frame may want to get a longer sized one for them to fit comfortably.
Weight: consider a packing weight that is not too heavy, especially if you are an ultralight backpacker. You should get something that is only a few pounds or ounces so that it will not be stressful to carry, especially to the mountains or on higher and elevated terrain.
Insulation: consider a good amount of insulation for your mini shelter, especially if it will be used in the snow or in cold weather. The shelter should be warm and cozy inside so that you will be able to sleep soundly. The insulation factor can be indicated in the product description of the mini shelter itself.
Rainproof: like all tents and shelters out there, you need to consider one that can last long in the rain without you getting wet. A completely rainproof and leakproof mini shelter for one person is something to look forward to, especially in case of violent weather.
Ease of packing: it is good to have a mini shelter that is simple to pack and not too much of a hassle to assemble and take down when no longer in use. It should easily fit into the bag that it comes with and you should have no problems with adjusting it on the field.
Our Pick
Sale
As our top pick, the S.O.L. Escape Bivvy is excellent for its heat retention up to 70 percent, and it stays dry for most of the wet and snowy cold conditions. It can be used for the backcountry as a backpacking or emergency shelter and has good amounts of durability due to the puncture-resistant qualities and water-resistance. It also blends into the environment due to the olive drab green design.
Flaws but Not Dealbrakers
The only con but not a deal breaker with the S.O.L. Escape Bivvy is that it may not be the best in sub zero weather compared to higher priced and military grade ones.
Step-up Pick
For our step-up pick, the Tennier Woodland Camouflage is a military grade and waterproof quality bag that can be used to blend with the surroundings as well. It is made out of Gore Tex material so it is breathable and durable at the same time. It weighs less than 3 lbs and can be part of your modular sleep system for military use.
Budget Pick
For those who don't really have budget for this kind of shelter bag, the SE EB122OR-2 Bag is a good choice. It is a pack of 2 and are colored with a reflective material so it's ideal for rescue operations. When not in use, each packs into its own drawstring bag. It is lightweight to carry and is made with aluminized PE for the interior for added durability.
Best Bivy Sack for Military Use
Sale
For military purposes, the Tennier US Army is a good choice if you serve in the government, especially in the U.S. military forces. It has a good camouflage design and is durable as a sleeping bag. Made of quality Gore Tex material, it is super waterproof and can fit most sleeping bags you can buy at the store.
Best Bivy Sack with a Hooped Design
No products found.
The super portable Geertop Ultralight 1-Person has enough headroom for those who want to camp alone but with great ease. It is made with PU5000MM polyester material that is waterproof and windproof. It is lightweight but uses a 3-pole system to set up so you have good amounts of room inside. It is great for both camping and backpacking.
Best Bivy Sack for Mountaineering
The Chinook Summit is great for mountain climbing as well as backpacking due to being completely waterproof because of the ripstop nylon fabric at the bottom. Its foot box is quite spacious so it is very comfortable to sleep on. It also uses a hooped system for more headroom.
Best Bivy Sack with a Tarp
The Aqua-Quest Mummy Combo is a good choice if you also want a tarp system when it rains. The tarp measures 10 x 13 feet and is made with PU and silicone coating for weather resistance. The bag is made with ripstop nylon taffeta for puncture resistance.
Best Bivy Sack with a Vented Foot Box
No products found.
For breathability with your feet, the Outdoor Research Molecule has a vented foot box and a long design. It also has anti-fungal properties on the flooring so you don't need to worry about mold in cold weather. It is very breathable even if it is made of nylon.
Best Bivy Sack for Ultralight Backpacking
For UL backpacking, the Rab Alpine is a great choice at only 18 ounces of weight or 492 grams. It is made with eVent fabric and has a flooring made of 70-denier nylon coating for waterproof protection. It only measures 4 x 12 inches when packed.
Best Bivy Sack with a Wide Design
The Storm Spartan is good for the stormy weather and it has a wide design so you have more room to wiggle around, especially if you sleep while tossing and turning at night. Being comfortable inside, the bag can fit one person and is made with 70-denier hyperlite storm fabric.
The Competition
Others did not make it to this review list because they lacked in lightweight quality and were also flimsy in some of its parts. For a packable shelter to be dependable, it should be durable and less likely to cause trouble in bad weather.
Other Frequently Asked Questions
Q: Who can use a bivy sack?
A: There are many people who can use this kind of shelter, such as the following:
For those who often go winter camping, it will be useful when they venture into snowy areas, such as those areas with snow caves and other snow structures.
If you are an ultralight backpacker or UL backpacker, this is a good shelter to have because of its portability. It can help minimize the load of your backpack overall when you trek on the trail.
When you want to camp after you go on a biking trip or cross town, cross city or cross country biking, you can stop by and sleep on this kind of shelter instead of a large tent.
Wall climbers and rock climbers that might take more than a day to complete their route can benefit from this mini shelter that is lightweight and easy to set up anywhere.
Basically, if you travel solo and your most possible destination is any form of backcountry or nature landscape, you can make the use of this small shelter for your lightweight needs.
Q: What are the advantages of a bivy sack?
A: Having this kind of shelter that's small and packable has its many advantages, such as the following:
This kind of shelter is smaller than your usual tent. The size of this uniquely designed shelter makes it a favorite for most solo packers, mountaineers, those in the army and anyone needing an ultralight or UL backpacking shelter.
It is less pricier than most tents, even compared to a one-man tent. It can be bought off a budget and those who are going through ultralight packing but don't want to spend a lot of bucks for their new gear. If you want a tent but don't want to spend a lot on super light materials, this is a good choice.
Aside from your sleeping bag, you can use it to protect yourself from the bad weather. While cocooning yourself in a sleeping bag is okay for the summer, for the winter, you might need something that is far better and similar to that of a tent, in which this kind of shelter plays its role.
It gives you a hands-on experience of the outside world. You will feel closer to nature because there are no tent walls that are blocking your way. Most people who camp wild and backpack solo prefer this kind of shelter instead of a tent because it gives them a better view of the stars and nature.
Compared to a tent, it's actually more breathable. The fact that it's kind of like a sleeping bag only helps you to breathe properly, especially if you use one of those army-style bags. Some of them can also have screen mesh windows like tents, anyway.
It adds challenge to backpacking outdoors. If you want to make yourself closer to nature and enjoy the wild and the great outdoors, you can leave your comfort zone behind by challenging yourself to sleep in a "less secure" bag for your shelter in the night.
Q: What are the two tiers that make up the shelter?
To make up this kind of shelter, you need a 2-tier system of layering for the product, such as the following:
| | | | |
| --- | --- | --- | --- |
| Tier | Material | Coating | Description |
| Bottom Tier | Nylon, can be made from oxford or taffeta | Urethane for waterproofing qualities | You will mostly see this kind of material on the floor of a regular tent. |
| Top tier | Ripstop nylon, usually more lightweight | Gore Tex, REI Elements or Tegraltex for waterproofing qualities | The top tier is made for durability and breathability. |
Q: How does bivy shelters compare to tents and tarps?
A: When we compare this kind of shelter to tarps and tents, here's what we get:
| | | | |
| --- | --- | --- | --- |
| Criteria | Bivy | Tent | Tarp |
| Location | They can be used nearly anywhere due to their portability, but they are mostly used on remote areas where it might be a hassle to set up a tent, such as in a forest. | Tents are mostly set up on flat land, such as beaches, grasslands and the like. Some can be used for mountaineering. | Tarps are added emergency shelters and are mostly seen on car camping for shelter instead of a full sized tent. |
| Setting it up | They are super easy to setup because of their size and their shape. Some only require a pole or two to set up. | They can be quite a task to finish when it comes down to setting up, especially on uneven ground, and especially for larger models. | The tarp is super easy to set up as well, but can require some crafty minds to make it fully weatherproof. |
| Size and space inside | It has the least amount of space inside, unless you go for a hooped version. | It has a lot of space inside, as tents are great for actual shelters. | They provide some space inside as a fairly sized shelter for the rain. |
| Season or weather | They are best for the winter when it gets chilly and a hassle to setup a tent properly. | They are good for summer seasons and some winter seasons as well. | They work best in the summer and when there is minimal wind. |
| Packed weight | They are really lightweight to carry around. | They can vary in weight but there are backpacking variants that you can buy. | Tarps can be very lightweight to carry around. |
| Closeness to nature | Sleeping on this kind of shelter puts you closer to nature than anything. | The tent can shut you off from nature, unless you pick one with a lot of screen mesh. | Tarps also provide some proximity to nature, but you need to strategically make this happen with the right design and setting up the tarp. |
| Condensation | This kind of shelter can be prone to condensation, so you may need a hydrophobic sleeping bag or consider a more breathable material. | Condensation can also happen in a tent, but it is not as dangerous as it would be on the bivy. | Condensation may also happen a lot, but it's not a threatening thing, much like in a tent. |
Q: How do these shelters work in the rain?
A: If you want to get this kind of shelter to work for the rainy season, here's what you can do:
·         Get one with waterproof but breathable material.
·         Consider getting a waterproof sleeping bag as well to avoid condensation.
·         Add a tarp to make you more protected against the rain.
Q: What materials can be used in making them?
A: Your small shelter tent may be made of any of the following materials:
Gore Tex is the most popular type of material for most tents and shelters alike. It is super breathable and also has very good waterproof qualities. If you want to stay dry in the rain then this is the material to go with. Moreover, you don't have to always worry about drying your bag with its structure.
Sympatex is another kind of synthetic material for shelters. The unique thing about this material is that it wicks moisture away so that it prevents the interior from condensation. It is also windproof and very good when it comes down to breathability.
eVent is good for both its waterproof qualities and breathability. There is almost no chance of condensation due to the lack of internal coating, which permits the water vapor to evaporate as soon as possible compared to other materials out there.
Pertex is good for its durability due to the thickness. It is made up of 2 fibers and is good for really windy weather without sacrificing breathability. There are filaments on the structure of the material that are moisture wicking and the evaporation happens on the smaller fibers.
ToddTex is a similar material to Gore Tex – except that it is fire retardant so it's great for camping out and setting a fire to light your night. Because it is fireproof, you don't have to worry about sleeping cozy by the fire in the middle of the night.
Sinylon is a kind of material that mixes nylon and silicone together. It is not very good with breathability but it is very good when it comes down to waterproofing qualities. It is also one of the cheapest types of material for a sleeping shelter for one person.
Momentum is a kind of material that is good for light wind and slight drizzles, but not for heavy rain and moisture. However, it is good for general protection and is also a likely choice if you are new to purchasing these kinds of small tents.
Epic is a kind of variation of the Sinylon, in which the nylon is replaced by polyester material so you can have both a breathable sleeping experience and a rainproof time outdoors. If you want something a little better than Sinylon, this is the way to go.
Q: Which properties make up a good shelter?
A: There are many special properties of a shelter to be suitable for your needs, such as the following:
| | |
| --- | --- |
| Property | Description |
| Comfort level | A good shelter should be the most comfortable for your needs, depending on its material and in its feel for the user. |
| Water resistance | Being water resistance means that it is able to keep the water out of its material. This is a weaker form of waterproofing. |
| Waterproof | This basically means that the material is truly waterproof and won't really get wet. It is a higher form of water resistance. |
| Wind resistant or wind proof | This is important for really cold areas with high winds, especially for mountain climbing. |
| Weight | They can be from 19 ounces to 25 ounces and can vary from different models. Weight is important to consider, especially if you are an ultralight backpacker. |
| Headroom | Different shelters are designed for various purposes. For instance, some have a lot of headroom due to the presence of a pole but some don't have that kind of luxury. |
| Price | The price of this kind of shelter bag can vary from model to model, but lighter weight ones can be more expensive. |
| Season or weather | They can either be used for a few seasons or for the winter as well. Some are more suited for the summer due to their mesh screen while others are more suited for the winter due to the snug fit design. |
| Netting | Mesh netting is important for the summer so you can have breathability even while you are in a one person shelter. Netting can be great to fend off the mosquitoes and the no-see-um insects from the wild. |
Q: How do I ensure I get the right sized shelter?
A: To pick the right sized shelter for your needs, you should consider the following:
·         Make sure your toes are not ruining the bottom of the shelter.
·         Winter shelters should be more snug fitting so you won't get cold easily.
·         Add extra space if you want to keep your belongings inside the shelter.
Q: What fabric properties make up these shelters?
A: The fabric that makes up these shelters can have the following properties:
Denseness and weight: some fabrics are more breathable than others, and the floor fabric is best for windproof qualities.
Structure: you can choose between a structured and a non-structured design for your shelter. A structured one is much like a tent with more headroom, and non-structured ones are for the winter cold when you don't need internal space.
Mesh: some fabrics are sewn together with mesh so that you can enjoy the great outdoors without the no-see-um pests getting in your way.
Q: Should these shelters have a sleeping pad or bag?
A: Having a sleeping bag is crucial when you want to use a small one person shelter like these. Sleeping bags are your best protection against the cold if you want to survive winter weather or the conditions up in the mountains. Moreover, sleeping bags can be great for those who had to sleep on rough and rocky terrain. Having a pad under your sleeping bag can also help you to feel cozier.
Q: What problems will I face when using this kind of shelter?
A: There are many problems that you can face when you use this kind of shelter, such as the following:
If you are not properly covered, then you can get wet. This is why you need to consider getting the right kind of shelter for your needs so that it will cover you properly so that you will not get wet too easily. The coverage should be fair enough depending on your height and also depending on the weather conditions outside.
If you don't store your gear properly, it might get wet as well. Make it a habit to bring along a waterproof bag so that your goods, gears and electronics do not suffer from the cold weather and from extreme temperatures. Storing your gear is crucial if you want to try and use this kind of small one-man bag shelter.
If the temperature is too cold, you might have problems keeping warm. This is why you should make sure you get enough heat inside and don't close the bag too much so as not to lose air. You can add some insulation materials to make the inside warmer.
There can be insects that might get in your way if you don't properly cover yourself. Insects are always a problem in camping out, so you should consider shelters that are well protected not just from the cold but also from insects, in case there is a mesh netting.
A sunny weather can instantly turn into a stormy one if you're not concerned about it. This is why you need to stay alert with the weather and watch for signs of rain, such as dark clouds, cold wind and the like. Most often, super hot sunny days can instantly turn into rainy afternoons because of the intensity of the evaporation process.
Q: Is using this kind of shelter dangerous?
A: Most people think it is dangerous, because of the following:
·         Having company is unlikely, unless you're sleeping with someone else with a similar shelter.
·         Getting rained on or snowed on can be health threatening, so you should cover up properly.
·         If you set your sleeper on dangerous areas, there may be some wild animals in the way.
Q: What are the different kinds of bivy sacks?
A: There are many kinds of variations of this kind of shelter, according to usage, such as the following:
Survival bags offer a good amount of waterproof qualities and can also withstand high winds. They are, however, not very breathable and are more prone to moisture. Use this if you absolutely don't have anything else and on a very low budget.
The army-style bags are those that are more ideal for actually surviving bad weather. They are both waterproof and windproof and can be fastened using a drawstring cord on the top. They are less likely to cause moisture and condensation compared to the  survival bag. They are usually made of Gore Tex material for their construction.
Coated nylon bags are good for portability and a lightweight feel but they are not very good when it comes down to breathability. They also  don't last long compared to army-style bags. They are also not ideal for rocky areas and are only good for grass, sand and the like.
The hooped bag is a better option for those who want to survive with a little touch of luxury. They stand upright like a regular one person tent and have a pole and a hoop mechanism to have more headroom for you. If you are the solo packer who wants extra room inside then this is the option for you. Do note that it can be heavier than your regular army-style bag.
Q: Aside from the bivy, what other ways can I sleep outdoors without the use of a tent?
A: If you want to go tent-less and sleep outdoors safely, you can consider the following options:
A hammock is one of the lighter options you can go for in an outdoor sleepover. You basically hang the hammock from one tree to another to make yourself a nice resting place. It does require you some knot tying skills, unless the hammock has special fastening mechanisms.
Hammock

Pros

Cons

·         It's good for areas with a lot of trees.

·         It's good for the summer or less cold weather.

·         You don't need to carry a lot compared to a regular tent.

·         You don't need to sleep on the ground, which can be rocky and gross at times.

·         Hammocks are super comfortable if you pick the right material for them.

·         It's not for cold weather and for the rainy days (you can use a sleeping pad or bag for that).

·         Some parks don't allow them, as they may make trees look terrible.

·         Adjusting the hammock can take some time.

·         Accidents can happen if you don't keep the knots tied properly.
A tarp is another lightweight option, which is much like a tent but usually don't have a ground cover, which make them lighter to carry but may require some creativity for you to make it more comfortable. They're a good choice for UL or ultralight backpackers.
Tarp

Pros

Cons

·         They are much like the bivy in terms of lightweight material but offers more space inside.

·         You can set up a tarp in any way you like, making it more creative than tents.

·         You can also DIY a tarp setup instead of buying a higher priced one.

·         Most tarps do not have a ground flooring, so you need to do something about it.

·         It's not good for extremely bad weather, winter chills and heavy rains.

·         You need some time and creativity to set up a tarp properly.
A DIY shelter is a choice for those who want to get creative with Mother Nature – you simply pick up some sticks and wood and make your own shelter in no time. If you have the right tools and materials, you can start making one from scratch instead of buying a tent from the store.
DIY shelter

Pros

Cons

·         It's good for camouflaging.

·         Once you have the right materials, you can make it out of the blue.

·         They can be weather resistant and can keep you warm as well.

·         You truly become one with nature when you build shelter from DIY natural materials.

·         They're not bug-proof.

·         Some creativity and skill is required to do this.

·         Certain protected areas, parks and campsites don't allow this, though.
Simply sleeping outdoors is a good budget option if you don't like to spend on anything and you don't want to carry anything. It works well if you live in a country or area that has less likely chances of raining, such as deserts and summer places.
Simply sleeping outdoors

Pros

Cons

·         If you want to sleep under the stars, then this is a great option for you to experience nature firsthand.

·         For those who don't want the hassle of carrying anything to setup or takedown, this is an ideal option for you.

·         It's the simplest idea of sleeping outdoors.

·         You're bound for rain, unless you stay on a place where it doesn't rain or snow at all.

·         Bugs and animals can get in the way.

·         It's generally not a safe way to sleep outdoors.

·         You should at least carry a blanket in case of emergency.
Q: What items do I need when I want to sleep with this kind of shelter?
A: You will also need other items to help you stay cozy when you sleep with this kind of shelter:
A sleeping bag is important to help you sleep properly without feeling the jagged edges of the rocks or rough ground surface, and to protect you from the creepy crawlies.
A sleeping mat or pad is important to further insulate your sleeping bag as you sleep through the night. Without this, your sleeping bag won't be as good in insulation.
A waterproof or dry bag can help your gear stay dry in case precipitation happens. These can be bought at any store and can do a good job to prevent inner moisture.
Your food and water should be packed neatly so as now to cause moisture inside this kind of shelter. Consider airtight containers and insulated water bottles.
Your clothing and a jacket for insulation are all important and should not get wet or moisture from the cold. Make sure they are properly packed and consider a jacket that is good with pure insulation from the cold. Go for a higher price but quality material for your jacket.
Q: What makes this kind of shelter stealthy?
A: If you want something for stealth or camouflage purposes, this is the shelter to pick because:
·         It is smaller than a tent.
·         Specially designed patterns can blend with the surroundings.
·         They can be set up and taken down easily.
Q: What causes people to potentially die inside this kind of shelter?
A: If you are not careful, your small shelter might make you suffer inside when you sleep. Experts recommend not to fully enclose this kind of bag when you sleep at night, in case you don't want to set up a tarp and if it doesn't have a screen mesh option. Here are the causes that make this kind of bag dangerous to fully enclose:
The inside of the bag becomes air tight when you use it in the winter. This can be dangerous when you lock yourself inside of a zipped bag – anything that is airtight will have no oxygen to breathe and can be fatal for anyone who is trapped inside and sleeping.
Air exchange with bag materials may not be that good compared to cotton. Those bag materials such as Gore Tex, Momentum, Epic and the like can be breathable but may not be that good when it comes down to winter weather. Compared to cotton, they still lack breathability so it can be dangerous when you try to breathe while inside the bag and don't get enough air circulation.
Condensation can get in the way of breathability when you are inside. This is why companies are working their best to get the condensation out of your bag material by making fabrics that reduce the likelihood of condensation, which can be dangerous as it forms crystals of ice that block your oxygen inside, making it harder for you to breathe in the bag.
Q: How do I retain heat when I sleep on this kind of shelter?
A: If you sleep on this shelter bag in the winter then you are potentially bound for heat loss. You can prevent it by doing the following:
·         Consider getting a windproof shelter for its material.
·         Look for a natural insulator or poor conductor and take it along with you.
·         There should be enough air in your sleeping bag and shelter.
·         Make sure that your sleeping kit is well-suited against condensation.
·         Cleaning and drying it after every use can reduce moisture and heat loss.
·         Set your camp in a place where there's likely to be warmth.
Q: How do I get moisture away from my sleeping shelter?
A: To keep the moisture away from your bag when you sleep at night, here are some tips:
·         Sleeping with less layers of clothing prevents sweat and keeps moisture away.
·         Keep the rain out as much as possible or dry yourself up after raining.
·         Less breathing inside your shelter bag can make it less likely to get moist.
·         Air drying and/or sun drying your bag after you sleep is important.
·         Air dry all of you or other sleeping gear.
·         Cover whatever you're air drying with a tarp, in case it rains.
·         Shake off the snow or frost and turn the bag inside out in case sub-zero weather makes it that way.
Q: What should I consider if I'm going to go wild camping?
A: If you are new to wild camping then here are some reminders and concerns you should know:
Security and safety between a small sleeping bag and a large tent is basically the same – it just feels more secure in a tent because you feel like you're indoors, but you don't really know what's going on outside, hence you're still bound for trouble.
Consider sleeping on stealthy areas that are away from traffic and commuters. Make sure you stay out of public places where the police or authorities might catch you or question you. It can be illegal to sleep in certain places so you should know the rules and regulations in your area first.
Make sure you stay away from trouble-prone areas. If you know that a place is too remote and you won't be able to ask for help in case something bad happens, or if there's a likely chance of thieves getting in your way, or perhaps wild animals on the loose, it may be best to stick to other areas.
Don't barge in on private property when you are wild camping. Some farms and reserves are owned by certain groups or individuals, so it's best to ask permission first before you camp out. Most people don't like campers in their territory, especially if they cause commotion and noise.
Follow the "leave no trace" routine as you would in regular camping – clean up after all of your messes and make sure to put out fires you started. Pack up everything cleanly and properly and exit the campsite in an orderly manner.
Wrapping It Up
To summarize, the S.O.L. Escape Bivvy is our pick for the best bivy sack, due to the great heat retention, puncture-resistance, water-resistance and camouflaging design for the great outdoors.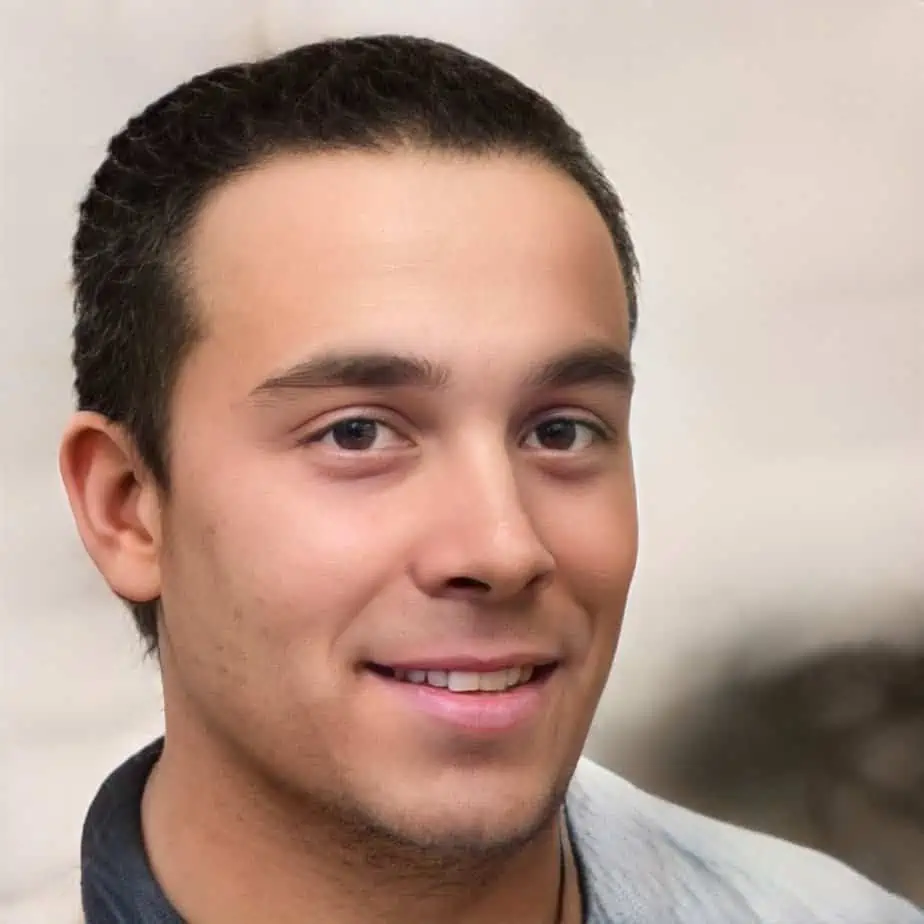 Jacky has a degree in Sports Science and is a Certified Sports and Conditioning Coach. He has also worked with clients around the world as a personal trainer.
He has been fortunate enough to work with a wide range of people from very different ends of the fitness spectrum. Through promoting positive health changes with diet and exercise, he has helped patients recover from aging-related and other otherwise debilitating diseases.
He spends most of his time these days writing fitness-related content of some form or another. He still likes to work with people on a one-to-one basis – he just doesn't get up at 5am to see clients anymore.