Want to set up gymnastics equipment at home? You can launch an effective gymnastics routine with the help of this guide. Home gymnastics equipment is an excellent exercise solution for beginners, enthusiasts, and professionals. But buying the best kind of home gymnastics equipment is not easy.
There are certain things to be cautious of such as the safety hazards of certain equipment, cushioning support of a gymnastics mat, and the durability of a balance beam. All these factors, and more, will tell you how reliable and effective your home gymnastics equipment is.
Before comparing prices, the first step towards a better home gymnastics setup is reading this guide. It has everything you need to move forward and buy better. Not to forget, it has the right details on home gymnastics equipment for your workout program.
It's a known fact that regular training, especially at home, saves money and time. And with the help of a well-chosen home equipment, you can train for years without missing on a single day! You will find that working out at home has far better results than training at the gym.
1. Buying A Gymnastic Mat
A gymnastic mat is the first thing to take into consideration for a home gymnastics setup. It's protects the platform you literally fall back on during training. Mats cushion your falls and provide support to avoid back or neck injuries. There are different types of mats that suit different gymnastic abilities and skills. Here are the most commonly used gymnastic mats available. (1)
Folding mats
Folding mats are perfect for beginner and intermediate gymnasts. It's the ideal companion for tumbling and a beam dismount. The best advantage of using a folding mat is its portability. It can be transported and stored easily without worrying about using too much of space. In general, you will find folding mats of 6-by-4 foot which can be folded into different sections and parts. You will even find 8-by-4 foot folding mats for practicing aerobics or martial arts that make perfect go-to buddies for gymnastics training.
Landing mats
Home-use landing mats after often 6 feet long and 3 feet wide. They go well with balanced beams for supporting the body during a beam dismount. So you can land on the landing mat safely and comfortable, it's thick and offers excellent cushion support. A landing mat is one of the most popular mat types for at-home use.
Incline mats
Incline mats are commonly referred to as cheese mats. These support more advanced gymnastic techniques such as for doing straddle rolls, headstands, back extensions, cartwheels, etc. If you want to learn more advanced gymnastic skills, relying on an incline mat is very important. As the name suggests, it inclines to offer back support so you don't fall flat on your spine during training. Most common incline mats are 3 feet long and 30 inches wide.
Sectional mats
Sectional mats are the most versatile gymnastic mats to be used. They are installed in parts, generally a single section mats measuring 2-foot-by-4 in size. Many athletes also use sectional mats for aerobics, martial arts, dance, and crossfit training.
2. Considering Gymnastic Carpet Rolls
Most fitness training centers are lined with carpet rolls. Carpet rolls are needle punched carpets that offer cushioning, durability, and traction. The fibers that make up a carpet roll are lightweight, ideal for shock absorption and resilience. You will find two types of carpet rolls in a gymnastics studio. The first kind is made up of foam, also known as flexi rolls. The second type of carpet rolls are made up of needle punch carpeting of heat bonded foam.
The former offers high-quality cushioning, especially when made of crosslinked polyethylene foam. While the latter is more durable and strong. If you're looking for a long-lasting investment, going for a needle punch carpeted surface is the right choice. No matter how much you shift or buckle, the carpet won't wrinkle under pressure.
On the other hand, flexi rolls are good for home-use flooring systems for beginners. It also works if you're setting up a home gymnastic for your kid. The manufacturing process that binds a carpet roll offers incredible support. You will find versatile carpet bonded materials such as flexi, flat, EVA, or Trocellen. All these are fitness floors that are popularly used for martial arts, dance, crossfit, and other intense forms of physical fitness.
3. Finding The Right Balance Beam
The balance beam is the most versatile gymnastics equipment to work with. The beam functions as a competition apparatus for gymnasts. It's made of wood and covered with leather to reduce falling and slipping. According to research, the universal dimensions of a balance beam are 4 inches wide and 16 feet and 5 inches long. And most beams sit 4 feet above the ground.
The right to balance a beam is with the help of two legs or stands at both ends. When looking for at-home use, finding the right balance beam for tumbling and other advanced skills is easy. All you have to do is ensure the narrow surface of the balance beam and height are proportionate to each other. For example, for beginners, practicing 7-10 inches off the floor is ideal. This helps them practice walking, kicking, balancing on the beam.
For more advanced skills such as backbending, jumping, flips, leaps, and cartwheels it reduces the risk of accidents. There are two other kinds of balance beams to practice on such as road beams and mini beams. But these favor only beginners or children with no gymnastics training. If it's too difficult for your child to practice on a balance beam, drawing or taping single lines on a mat for training is also recommended.
Here are 2 ways to stay safe when practicing on a balance beam:
It's important to perform barefoot on the balance beam. If not, opting for special balance beam shoes for better grip and stability is essential.
To increase stability on the beam, scrubbing chalk on your hands and feet before standing on the beam can reduce slipping.
Folding Balance Beams
A foldable balance beam is made of high density polythene foam. It boasts of features like firmness, durability, and lightweight. This is mainly purchase for home use to elevate basic skills. So if you are working with less space for your gymnastics equipment, a foldable beam can save you space.
It promotes handling and easy storage. And above all, foldable beams rest flat on the floor, which makes them perfect candidates for children. The universal dimension of a foldable beam is 2-inches height, 9-feet long, and 4-inches or 6-inches on top of the base. Because a foldable balance beams sits flat on the floor, it's made of heavy-duty vinyl. (2,3)
4. Choosing A Gymnastics Bar
Are you buying a gymnastics bar for the first time? The best way to choose a gymnastics bar is based on your skill level: are you a beginner or a skilled gymnast? Just for arguments sake, another common way to choose a gymnastics bar is based on its cost. If you're willing spend on only a gymnastics bar, it's much less expensive than buying along with accessories.
You will notice that some manufacturers sell gymnastics bars with other gymnastics accessories such as a landing mat or a mini balance beam. But if you prefer buying individual equipment, paying the extra cost isn't your concern.
But, research suggests that buying a gymnastics bar without a mat combo is a waste of money. Such combos are cheaper in comparison to buying a bar and mat separately.
Here's why buying cheap gymnastics bar with mat combo is important for you.
Professional gymnastics center often come with expensive apparatus. But for home use, investing a lower amount for substantial savings is important. Without sacrificing on quality you can opt for an efficient gymnastic equipment without the extra accessories that most gymnastics clubs offer.
If you buy an adjustable bar or parallel bars, they become more accessible more home use. You can easily store them and move them around. A heavy-duty gymnastics bar can be difficult to adjust which takes more time off of training. With a lightweight, yet durable gymnastics bar you can focus more on your skills rather than getting the gymnastics bar ready for use.
5. Do You Want A Fitness Ball?
Buying a fitness ball for your gymnastics training can boost stability, balance, and strength. You can enhance your skills using a fitness ball. Plus, it also targets your core for stability. You can also opt for a stability fitness ball to increase your core strength. (4)
The best way to determine the right stability ball for you is to ensure you can sit on it with your knees and hips at a 90-degrees angle. Comparing different size balls for the perfect fit is the only way to find the best fitness ball for your gymnastics training.
Fitness balls are often made of soft elastic vinyl or PVC. You will find all kinds of stability balls differing in terms of thickness or weight. Most lightweight PVC balls have a thinner material, and are often inexpensive to buy. On the other hand, rugged PVC fitness balls are heavier, stronger, and bigger. This is the ideal equipment for adults.
Children can benefit most from thin, lightweight, and more compact fitness balls for balance and stability training. According to research, you will find fitness balls between the range of $10 to $55. Some modern manufacturers offer extra accessories to resist punctures. While they also offer fitness balls in a variety of colors ranging from black, blue, purple, or red.
The typical sizes of fitness balls, for both children and adults, are measured in diameters. They are 55, 65, 75 centimeters. For more intense gymnastics training, opting for a fitness ball above 60 centimeters is ideal only for adult gymnasts.
6. Considering Doorway Pull-Ups Bars
The last factor to consider for home gymnastics equipment is a doorway pull-up bar. Just like a fitness ball, a doorway pull-up bar has plenty of advantages to offer. It strengthens your upper body to do more advanced gymnastics techniques such as a backbend, cartwheel, etc.
A good doorway pull-up is nothing short of extraordinary. It costs less, is easy to install, and can be used for strength training by every member of your family. Plus, it doesn't demand much of your time in the day. You can use it for at least 15-20 minutes every day and notice a difference in strength.
The best way to determine the right doorway pull-up bars for you is based on its weight capacity. Most pull-up bars offer a striking weight capacity of up to 300 pounds. While beginner pull-up bars offer up to 220 pounds.
Here's what you need to look forward to when choosing a doorway pull-up bar.
Foam padded grip
The pull-up bar must have durable foam pads for grip ability. A pull-up bar is made of gauge steel. So trying to do pull-ups without foam padding will result in slipping and/or palm sweating. Hence, foam padding is very important.
Durable build
Unless your pull-up bar is constructed of heavy-duty gauge steel, it's not a reliable equipment. You can easily do pull-ups without worrying about breakage when the pull-up bar is made of gauge steel. This applies to children as well.
Adjustable grips
A pull-up bar with adjustable padded grips is essential. You can adjust the grips based on your hand size and stamina. Most adjustable pull-up bar grips can be adjusted 36 inches apart, 10 inches apart, or 24 inches apart.
To sum it up, a pull-bar is an effective equipment for body coordination and strength. They're relatively inexpensive and are well-equipped to suit all kinds of people. You can really target your shoulder and upper body muscles for better body conditioning for gymnastics. It's the ultimate function gymnastics equipment that you can use in your home.
7. Using Gymnastics Grips
Gymnastic grips are essential for everyday use and stability. They are specifically designed to cover a certain area of your palms for better coverage and protection of your hand. Grips like these are ideal for performing circling skills, which are very advanced gymnastics techniques to master. (5)
That said, there are two main types of gymnastics grips to know about.
Palm grips
Palm grips offer basic protection for the hand. As the name suggests, they protect the palm for mostly non-competitive and beginner training. You can perform basic swings, backbends, pull-ups, etc. with the help of palm grips.
Dowel grips
Dowel grips are used by professional gymnasts for competitive training. They are generally covered with leather for extra protection and stability. Wearing dowel grips increase the amount of time you can train on gymnastic bars. They come with a wooden dowel which is placed on the grips that allows a better hold on to the bars for practicing advanced techniques.
If you choose not to wear gymnastic grips during training, it can lead to ripping and callous. Most gymnasts struggle with callous on their hands, unless they decide to wear gymnastic grips. Some might also get callouses at the edges of the gymnastics grips, but it's still better than struggling with callouses all over your hands without the grips.
The best time to wear gymnastic grips on a daily basis is during the summer season. This is the off-season time for gymnasts to train for more competitive games. So it gives them time to get accustomed to their ideal size.
On the other hand, if you're a younger trainee, it's easier to wear grips and practice at a lower level than it is to start wearing gymnastic grips only for advanced techniques. There's less ripping and discomfort when you start wearing gymnastic grips from a younger age.
The next thing to know about when choosing gymnastics grips is grip sizing. All grips come with a set of precise sizing instructions to look forward to. You might risk getting injured on your wrist or forearms if you choose the wrong grip size. Make use of well-cushioned wrist bands under your grips to reduce swelling and injuries. You can even opt for durable neoprene bands for extra protection from cuts and blisters near your wrists.
That said, all gymnastic grips come with a specific break-in time. So it's recommended you purchase two pairs of gymnastic grips for training as well as competitive use. You can accelerate the break-in period of your grip by performing simple techniques. Expand and stretch the finger holes of the grip using sand-paper if they feel too stiff.
Grips are best maintained with the help of chalk and a grip brush. You need to avoid smoothening the surface of the grips, so a grip brush helps you with that. You can roughen the grips faster by rubbing the brush against the surface, by either spraying water or applying chalk on it.
Buying gymnastic grips is a matter of personal preference and size. There isn't a universal size of hand grips. So be sure to pick up the right pair of grips that you can wear over cushiony wristbands to avoid chafing, blisters, or cuts.
Taking Care Of Your Home Gymnastics Equipment
Regular inspection and maintenance of your equipment is important for safety and efficiency. Here are some ways you can properly inspect and care for your equipment without worrying about breakage. (6)
The right way to take care of your home gymnastics equipment is to regularly check for any loose fittings or worn-out parts. The best time to do it is after you've completed your training. Look for any defective or missing parts from your equipment and request for replacement immediately, especially if it's still under warranty. A good customer service is a necessity when choosing the right brand for all your home gymnastics equipment.
The next thing to do would be to inspect the flooring all your equipment is placed on. This includes the mats or carpet floors. Check any tears, soft ports, or unwarranted separation generally caused by wear and tear.
Keep an ear out for clunks, bangs, or grinds, which is a clear indicator of a damaged or defective gymnastics equipment. It's time to replace an equipment if it is aligned in an incorrect position during and after use.
To clean such equipment, you can use a stiff brush, warm water, and a towel to wipe down the gymnastic mats and bars. This gets rid of odor and moisture before and after use. While it also gets rid of any stubborn debris or contaminants.
Conclusion
Learning new gymnastics skills is the perfect guide for body awareness and flexibility. Even though gymnastics is a complex sport, there are ways you want incorporate a healthy gymnastics training routine in your home. This is only possible with proper equipment and the guidance of a professional gymnast trainer.
You can even watch instructional videos online to learn the basics of gymnastics and supplement your training with the help of a balance beam, gymnastics bar and mat, rings, etc. This guide will help you buy the best home gymnastics equipment to attempt to learn and master new skills.
If you're buying equipment for your kid, safety is the first important factor to consider. Make sure the equipment has proper foam padding and each stand or bar is locked correctly. Coupled with the use of durable materials, these features ensure the equipment is safe and durable to use.
Moving forward, a home gymnastics equipment is useless unless it can be installed easily. Assembling the equipment means you have to disband the parts for proper storage and assembly. You need to read the installation manual of each equipment thoroughly well before assembling each part.
If you're buying an adjustable gymnastic equipment, it should be easy to fold and store for later use. This is important if you do not have a separate exercise room for gymnastics training. Buying portable equipment is possible when they can be easily folded and stored in the basement.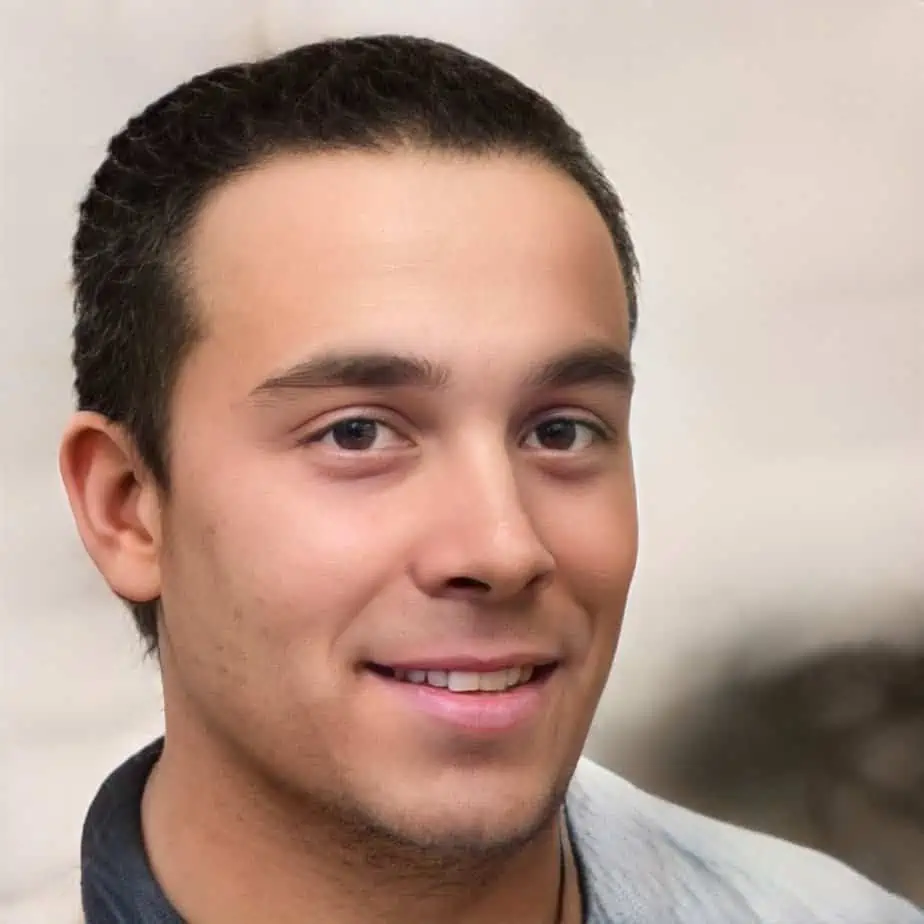 Jacky has a degree in Sports Science and is a Certified Sports and Conditioning Coach. He has also worked with clients around the world as a personal trainer.
He has been fortunate enough to work with a wide range of people from very different ends of the fitness spectrum. Through promoting positive health changes with diet and exercise, he has helped patients recover from aging-related and other otherwise debilitating diseases.
He spends most of his time these days writing fitness-related content of some form or another. He still likes to work with people on a one-to-one basis – he just doesn't get up at 5am to see clients anymore.