The Sportneer Pull Up Bar Doorway Trainer is our best pull up bar, which is multifunctional due to the many variations of exercise you can work on it. What's more, it has a comfortable grip for safety. It gives you a quick installation overall and there will be no sliding and interruption due to the sturdy build of the pull up bar.
Our step-up pick is the Matrix Ventures Triple Door Pullup Bar and this pull up bar fits those homes or spaces with 26 to 34 inches of door sizes. You can also perform suspended push-ups with this pull up bar and you can use it as a doorway gym bar whenever and wherever you want. It has a sturdy steel frame to support your weight all the time.
The budget pick is the Iron Gym Upper Body Workout Bar and it has no screws to attach at all so no damage will be done to your doorway. It can help you shape the upper body and it can also help you perform chin-ups. The pull up bar is great for doors 24 to 32 inches wide and a trim of up to 3.5 inches wide.
Table of Contents
A Little Background
Pull ups are one of the hardest exercises to do, simply because they are so intense that if you are not physically fit or don't have enough strength to carry your own weight, it will be impossible. While we were kids, it was possible to lift ourselves up, but as adults, things get harder.
The pull up is a bicep strengthening exercise, but is mostly target for back muscles. It is one of the most common military training exercises and is mostly done by men. This is because women tend to have a hard time lifting themselves up due to lack of muscle mass on the upper body. Therefore, pull ups are mostly a guy's thing, but women can still do a pull up if they practice enough!
There are many variations of the pull up, such as the chin up, the commando pull up, the behind the neck pull up, the Australian pull up among others. These variations make it easier for you to add intensity to your workout if you are tired of the same kind of pull up routine.
If you can't find the strength to perform even just one rep of the pull up, there's no need to worry – it's all about conditioning your strength and grip first. You can perform some back strengthening exercises, lose some more weight, enhance your grip strength and practice a lot to finally master even a single pull up, and eventually, more pull ups to come.
How We Picked
For the best pull up bar for your needs to be strong, gain muscle mass or just to stay fit, here are some criteria:
Where to mount: most pull up bars can be mounted anywhere, such as on a door way, on the ceiling, on a wall and other spots of the house or gym. A pull up bar that is mountable should be specifically mounted onto a spot or can be mounted onto different spots and should have a nice grip that will not cause accidents and bring the user into trouble.
Mountable or standalone: pull up bars can either be standalone on its own or be mountable to any surface or instance in your gym or room. Standalone pull up bars are great for stability but can take a lot of space at home. On the other hand, the mountable pull up bar may lack a bit of stability but it is a great space saver for those who live in apartments, dorms, condo units and the like.
Ease of installation: do consider a pull up bar that is simple in its installation and comes with a user's manual to help you out. If you have one that is mountable, make sure it has all of the tools needed to mount it to your specific area, such as a door way.
Weight capacity: do know the weight capacity of the pull up bar first before you buy and match it with your weight (or the intended user's weight) to avoid wrecking the pull up bar and voiding your warranty. Some pull up bars can go for as far as 300 lbs of maximum weight, but this depends on the size or design of your bar, and whether it is meant for the gym or just your own personal space at home.
Home or gym use: do consider where you might want to use the pull up bar. Some will just use it for their home or office needs but some will want to put it in their own gym or workout studio. Most often, a pull up bar that is for gym use should be bigger and of heavy duty in the materials used, and can support bigger weights as well.
Our Pick

Sportneer Pull Up Bar Doorway Trainer
Our best pull up bar is the Sportneer Pull Up Bar Doorway Trainer, which holds up to 330 lbs in its capacity. It can help you exercise in the comfort of your home and it is also easy to connect to your doors due to the simple setup. You can also move it to the floor for other types of exercises.
With a total of 12 foam grip positions to choose from, it is easy to install to your doorway. The pull up bar fits standard doorways from 24 to 36 inches so it will most likely fit your home. It is easy to assemble and it allows you for multiple handgrips at the same time.
Moreover ,this pull up bar can withstand your weight due to its stability, allowing you to perform triceps dips as well. In addition, it fits door thicknesses from 5.5 to 6.3 inches which is pretty standard. The pull up bar can help you vary your workout while you stay fit at home.
As a very solid and safe pull up bar, it can also help you perform chin-ups and enhance the different muscle groups on your body. The non-slip padded foam padding hand grips keeps you in comfort while the high grade steel ensures durability and long term use.
You can work on your arms, chest and core with this pull up bar. An assembly guide is included with this pull up bar so it is easy to put together with its portable design . For protecting the door frame, there are 2 EVA foam padding pieces included. The pull up bar is made for your inner and outer back or when you want to do some push-ups or sit-ups.
Flaws but Not Dealbrakers
While not a deal breaker, the Sportneer Pull Up Bar Doorway Trainer might not fit all door sizes or special types of doors, but it does fit standard door sizes nonetheless, so it's not really a big deal.
Step-up Pick

Matrix Ventures Triple Door Pullup Bar
Our step-up pick is the Matrix Ventures Triple Door Pullup Bar, which gives you an at-home fitness training without any worries at all. It gives you the opportunity to try out body weight exercises with up to 300 lbs of weight of support. You can perform pull ups and dips with this pull up bar.
It is great for those who live in an apartment or condo unit or dorm. The pull up bar has non-slip foam grips to keep you safe and comfortable. You can set it up easily as it hooks on your door so you can perform a wide variety of exercises right on the spot to take your training to the next level.
There is no need for any screws or bolts so you can perform all exercises possible in a matter of minutes after setting it up. The pull up bar can also make use of suspension straps and it can work on every muscle group in your body when you do pull ups on it on your own schedule.
You can also perform body weight rows with the simplicity of this pull up bar so you can have a gym bar at the comfort of your home. With its ergonomic design, the bar can give you a quality workout overall and it is great for both beginner and advanced usage.
The pull up bar can also help you perform chin-ups with this pull up bar as well as leg raises. You can also remove the dip station whenever you don't need it. The bar also allows you to make some suspension exercises at home.
Budget Pick

Iron Gym Upper Body Workout Bar
The Iron Gym Upper Body Workout Bar is our budget pick, which is great for pull-ups. It holds up to 300 lbs easily and you can also have it sit on the floor for other workouts. It gives you no damage to the door at all. You can work on your inner and outer back with push-ups using this pull up bar.
You can perform foot stability exercises with this pull up bar as well as dips. You can use this workout bar to hold against the doorway so you can tone your midsection in any way possible. You can also perform crunches in your living room with this pull up bar that installs in seconds.
It allows for 3 grip positions due to its customization and can be installed on most residential doorways. You can work on narrow, wide, and neutral grips for pull ups with this easy to assemble pull up bar, whether on your apartment or dorm. Made with a durable steel construction, the pull up bar gives you some good leverage overall.
Best Pull Up Bar for a Regular Doorway

Garren Fitness Maximiza Pull Up Bar
The Garren Fitness Maximiza Pull Up Bar is great for doorways for build your upper body strength. It holds up to 300 lbs and can help you with variations and difficulty on pull ups in different locations. It also help you perform hanging leg raises and it is great to tone and strengthen your muscles.
Perfect for your own gym, you can install it with door brackets included to do some sit ups and crunches as well. It gives you the right support and safety that is meant for your back, arms, shoulders and abs. it can also be situated in a garage for your needs of pull ups at home or in the office.
It gives you a perfect upper body workout all the time and anywhere. You can also practice dips with this pull up bar and fit it between 26 and 36 inches of doorways. With its versatile uses, you get a safe and secure bar to exercise on. Moreover, the bar is adjustable for your other needs.
You can use this bar in the office as well to make some chin-ups or pull ups. It comes ready to be assembled with door mounts. Moreover, the long foam grips are non-slip to guide you for many exercises and pull ups. The chrome steel bar is also quite durable.
Best Pull Up Bar for Very Long and Wide Doorways

j/fit Deluxe Doorway Pull Up Bar
The j/fit Deluxe Doorway Pull Up Bar is a long and wide pull up bar that holds up to 300 lbs and you can also adjust the height for your needs. You can do some hanging leg raises while on wide doorway frames with this pull up bar and move it from one location to another as needed.
It supports doors up to 40 inches long and can help you work on your arms and upper back in no time. With its safe and sturdy design due to the rubber stoppers for metal doors, it won't harm you or your door. Its comfort hand grips are adjustable as well for those who will be doing push-ups.
Being built with quality materials for added resistance, the unit comes with mounting brackets for installation. It is also comfortable for your needs of home workouts or for gymnastics as well. It comes with Velcro closures to secure the grips.
You can also make some triceps dips with this pull up bar or turn it into a yoga trapeze. You can easily make pull-ups and chin-ups with this bar or use it on a lower door for sit ups. It has tighter threads to help you with sit-ups as well.
It can also be used by children for gymnastics and the like. You can also add extra door mounts for better stability on crunches. This is a safety bar to consider for wide doorways.
Best Pull Up Bar with a No Screw Design

HemingWeigh Complete Upper Body Workout Bar
The HemingWeigh Complete Upper Body Workout Bar is great for pull-ups and can be used on your back for training. It has comfort grips for those who need to do chin-ups. Made of high-grade steel that is durable, you can exercise your forearms with some push-ups as well.
You can work on your back and arm muscles with this easy to use pull up bar. You can also do some crunches and other extreme workouts on it. made with a heavy-duty construction, this pull up bar allows dips as well so you can stay in shape.
It accepts doorways up to 27.5 to 30.7 inches wide and a depth of 4.3 to 6.2 inches. You can go for multiple grip positions with this pull up bar to build and tone your muscles. With no screws required, it is quite portable and supports up to 250 lbs. The pull up bar uses leverage to help you tone your chest, shoulders, arms, and abdominal muscles. It works on any average doorway and frame.
Best Pull Up Bar that has an Adjustable Width

Ultimate Body Press XL Pull-Up Bar
The Ultimate Body Press XL Pull-Up Bar allows you a full range of motion while installed without drilling or screws so it is easily put together. You can use it for floor exercises and other pull up workouts with its sturdy , tight and rigid frame.
You can perform dips and build muscle as well with this bar that fits doorways from 24 to 36 inches wide. It is well designed for toning your chest, arms, back, and core. It helps you make better workouts and you can also add ab straps to this bar for your pull-ups.
Supporting up to 300 pounds, each crossbar can be locked at 90 degrees in this bar for your push-up needs. It can support up to 3.5 inches wide doorways and you can also add suspension trainers to it. you can perform body weight rows on this bar and also add ABS material couplers. Made with high density foam grips for comfort, it has expandable bar ends so you can perform sit ups as well.
Best Pull Up Bar for Heavy Duty Use

ECOTRIC Wall Mounted Pull Up Bar
Supporting up to 500 lbs, the ECOTRIC Wall Mounted Pull Up Bar is a durable and sturdy bar in which assembling and installing is very easy, whether vertically or horizontally, for a home gym. It can be installed on studded wall and is great for seasoned athletes.
It also works on a concrete wall or for a living room. Made with 11 gauge steel, it comes with 2 L-shaped brackets for ease of installation and accepts door widths up to 53 inches. It has a solid feel and its height can be adjusted. Being fairly easy to mount, it can fit on a wood wall as well.
All mounting hardware is included and it is made with heavy weight steel construction. It is great for amateurs and for anyone looking for a pull up bar. It has a bar length of 50 inches and a bar diameter of 1 1/4 inches.
Best Pull Up Bar for a Condo Unit

KLB Sport Upper Body Workout Chin-Up/Pull-Up Bar
Made of high grade steel, the KLB Sport Upper Body Workout Chin-Up/Pull-Up Bar supports up to 250 lbs and can give you different grip positions. Great for sit ups as well as triceps dips, you can use it to make hanging exercises in a safe way.
The foam grips are nonslip for protection while being portable in its design yet safe to use. It has a rugged design for your needs of making hanging crunches. It also does not damage your door while you do some pull ups in any room such as the dining room at different angles.
Best Pull Up Bar for the Ceiling

Ultimate Body Press Ceiling Pull-Up Bar
Being made for ceilings, the Ultimate Body Press Ceiling Pull-Up Bar supports up to 450 lbs and you can add accessories to it. The clearance required is 14 inches for this pull up bar, which allows you with some exercise variation for pull up challenges and the like.
It includes mounting plates aid is applicable for 8-foot ceilings. Made for professional athletes, its texture bar measures 1 1/4 inches thick so it is very durable and tough and it includes mounting hardware, template and instructions.
The Competition
Other pull up bars were not sturdy at all and could potentially cause injuries to the person. It is important that a pull up bar is not just durable but also safe in all of its components. It should also be easy to assemble, as with all exercise equipment.
Other Frequently Asked Questions
Q: What are the different kinds of pull ups?
A: A pull up is an exercise that requires you to pull your entire weight on the monkey bars at a local park or indoors with a pull up bar. The different kinds of pull ups are the following:
Basic Pull Ups:
The standard pull up is done by pulling yourself up but with your palms facing away when you grip the bars. This is the most common type of pull up and can be done by most people in a comfortable way.
The chin up is a variation of the standard pull up, in which your palms face you this time while gripping the bars. The chin up strengthens your biceps more than it does with a regular standard pull up repetition.
The commando pull up is where you pull yourself up sideways instead of a front or back view under the bars. In a commando pull up, you grip your hands together facing each other in one bar and then alternate your head from left to right each time you pull up.
The neutral grip is much like the commando pull up but it uses two bars instead of one. Both your hands are facing each other but you pull yourself up much like you do with chin ups and standard pull ups.
A close grip pull up is simply a variation of either a chin up or standard pull up. It gives you more strength for your shoulders, chest and arms and is done by gripping the bars with the hands closer to each other.
A wide grip pull up is simply a more difficult version of the close grip, by keeping both of your hands farther from each other which is great for challenging yourself and emphasizing other muscle groups.
Professional Pull Ups:
The dead hang pull up is simply lengthening the time you fully extend your arms after each repetition so as to work on your endurance when you perform a pull up. It adds more difficulty to each rep when you perform this kind of pull up.
The neck pull up is quite difficult and is also not ideal for those with shoulder problems. It requires you to do pull ups from behind, which can be uncomfortable for some because of the neck and back stress, so make sure you are physically capable and prepared for this pull up.
Kipping and plyometric pull ups are much more challenging, because they involve letting go of the bar to transfer to another bar. Think of those athletic game shows on TV where contestants need to get across a body of water using the monkey bars.
A one arm pull up is the most difficult of all pull ups, since you are only using one arm to pull yourself up. However, in preparation to this, you can perform the archer pull up first, which uses two hands but one hand is kept straight as you perform a rep, so it looks like an archery stance.
Q: What benefits can I get from doing pull ups?
A: A pull up , as an exercise routine, can give you many benefits if you want to lose weight, gain muscles or stay fit:
Pull ups are convenient exercises you can perform anywhere a metal pole or monkey bar is available. Performing a pull up is a serious exercise that can not only build muscles but also help you lose fat. The good thing is that you can do it anywhere – from the park to the gym to your own home, if you have a pull up bar at home, that is.
It's a compound exercise that works on multiple muscle groups, and is the upper body equivalent of squats. A compound exercise is a kind of exercise that targets not just one muscle, but an entire group of muscles, so it's like hitting many birds with one stone. If you've been performing squats for a long time, you may need to complement it with some pull ups as well to get a balanced body form.
There are many variations to this kind of exercise to add to your difficulty and need for challenging yourself. Because a pull up is a pretty high intensity workout, you can also challenge yourself by shifting the position of your hands, doing it with one hand (if you can) or performing other stunts and tricks that are mostly for professionals if you get good with it. A pull up is easy to mix and match with different add-ons and variations.
It is easy to add intensity to this kind of workout with simple gym weights. One of the best things with a pull up is that you can also add gym weights while you pull up, so you'll definitely challenge yourself with a higher intensity training to perform at your best. If you're bored with simple pull ups then you can do this as a way of stepping up or leveling up.
You'll lose fat faster with pull ups because it is a high intensity workout. All bodybuilders and weight lifters know this, and even if you're not into such a thing, you can potentially lose weight if you do some pull ups at home or anywhere with a pull up bar. You may also gain muscles as a bonus.
It is great for bodybuilding and weight lifters for grip strength. Because weight lifting greatly depends on grip strength for their sport goal (and for safety, of course), pull ups are a great way to enhance grip strength, whether you're a bodybuilder or a weight lifter.
Q: Which parts of your body or muscles are worked with the intensity of a pull up?
A: A pull up session can target a whole muscle group: your upper body. Pull ups are great upper body strength exercises you can do, which specifically targets the following:
Back muscles can gain strength and mass with pull ups, simply because it is one of the mainly used muscles when pulling yourself up.
Abdominal muscles (abs) can also be worked over if you do pull ups, since this is still part of your upper body.
Biceps also tend to build better if you do pull ups, especially if you go for the variations of the pull ups such as the chin up or the narrow pull up.
Q: What is a negative pull up and what benefits does it give?
A: A negative pull up is a variation of the pull up which involves a chair. You simply stand or kneel on the chair while gripping the bar and then perform a rep. When you go back to the chair, your arms should be fully extended.
The negative pull up is a great way for beginners to get used to a full pull up, so it is great for women as well. It is not too stressful to do so it is a good way to get started with pull ups in general. In fact, your forearm strength can also be increased with the negative pull up.
Q: What are the different targeted areas of the variations for a pull up?
A: If you ever wonder the benefits of each pull up or its variations, you can refer to the chart below to know which muscles or muscle group it targets:
| | |
| --- | --- |
| Pull up variation | Target muscle(s) or part |
| Chin up | Biceps, arms, grip |
| Grip width variations | Chest, arms, shoulder (narrow grip), lat muscles (wide grip) |
| Commando pull up | Arms, chest |
| Behind the neck | Upper back, shoulders |
| Dead hang | Arms, adds difficulty to your routine |
| Australian pull up | Rear lat muscles, mid back |
Q: What is the proper way of performing a pull up? What are the do's and don'ts for a beginner?
A: A proper pull up can be achieved by following these dos and don'ts:
Do's:
Pull yourself up slowly if you're not used to pull ups. Pulling up your own weight can be stressful to your muscle group, especially for women, so it is important that you take things slow and don't get too hasty on things if you're new to this kind of exercise.
Keep your chin close to the bar. When you do lift yourself up to the bar, make sure your chin is in the same level as the bar or just above it. This can be hard to do at first, but after a few tries, it can be easier to do.
Keep your chest up and your shoulders down. Most trainers will always tell you to keep your chest up, so the best way to keep you from tending to slouch and keep your shoulders up is to keep your shoulders down.
Slowly lower yourself down to complete one rep. Like with pulling yourself up, you also need to pull yourself down slowly so as not to add stress to your muscles and muscle groups.
Don'ts:
Don't swing your legs so as not to put stress on your arms and your grip. Swinging your legs is only meant for professionals who are trying to do plyometric exercises between bars so it is not really that much meant for beginners yet.
Don't wait too much on your starting position and keep a constant rhythm as much as you can to avoid muscle strain. A proper rhythm ensures that your muscles don't get fatigue in the long run.
Q: Which pull ups are best for different fitness levels?
A: Depending on your fitness level or your skill level, here is a chart that shows you the best pull ups for your level:
Skill level
Pull up variation
Beginner
Chair or negative pull up
Band pull up
Assisted pull up machine
Intermediate
Standard pull up
Chin ups
Grip width variations
Commando pull up
Jump assisted pull up
Advanced
Weighted pull up
Rotating handles
Plyometrics
Behind the neck
Q: Can a pull up improve your posture?
A: Yes, doing regular pull ups can increase chances of a better posture in the long run. If you have a desk job, such as in the office or as a freelancer on the computer, going for a pull up once in a while can also help you decrease chances of a bad back, since pull ups are great for back muscles.
Q: Why can't women perform pull ups properly compared to men?
A: A woman's body is built differently from a man's body. The upper body of a woman is usually only half in strength compared to the upper body of a man, hence women find it hard to lift themselves up in a pull up bar. However, there are still athletic and physically fit women who can perform pull ups properly.
Q: How many reps should I do on the pull up bar?
A: It depends on your gender, body weight and skill levels so you should consult the following table to ensure that you are on the right track in performing the right number of reps appropriate to your gender, weight and skill level:
Gender
Weight range (lbs)
Skill Level + Number of Reps
Beginner
Intermediate
Advanced
Expert
Male
120 to 190
7
13 to 15
21 to 25
29 to 36
200 to 230
6
11 to 12
18 to 20
25 to 28
240 to 270
5
10 to 11
16 to 17
22 to 24
280 to 310
3 to 4
8 to 9
13 to 15
19 to 21
Female
100 to 150
at least 1 or more
6
11 to 14
18 to 23
160 to 180
5
10 to 11
16 to 17
190 to 210
4
9
13 to 15
220 to 260
1 to 3
6 to 8
10 to 13
The table above shows that women have a lower rep required than men, simply because of the above question that stated that women have a harder time with pull ups than men, since their body composition is different from that of men, making it harder to pull their weight up due to lack of average upper body strength.
Q: Why should proper posture and full extension of arms and motion be important in a pull up?
A: If you can't complete a pull up with the greatest extent of your motion then it won't really make your back muscles any better. Partial reps can't be that good so you need to fully extend your arms and shoulders to make the most out of a pull up.
Q: What are the common reasons why people can't lift themselves to to a pull up?
A: A pull up requires a lot of power, back strength, grip and it's a lot better if you're not too heavy, since you will be carrying your body weight and all that. This is why you may need to look at the following reasons and work on them:
You may need to lose sufficient fat first before being able to lift yourself up in the pull up bar. With this problem, you can just go on a diet plan or go for other weight loss exercises first before you go for the pull up.
You may have relied too much on band assists and therefore can't muster enough power to pull yourself up. Make sure you slowly or gradually step away from the band once you have mastered it.
You may need to practice some more, as with all physical activities. Don't give up! Nearly everybody fails the first time and it's not the end of the world – you can always keep trying until you finally get it.
Get involved in back strengthening exercises, such as negative pull ups (box assists) and other SPPs (specific physical preparedness) activities that will most likely improve your back strength.
You should also work on your grip strength because pull ups are all about the grip. If you find out that you have a hard time opening water bottles then you need to practice more on your grip strength first.
You should also have the right form when you pull yourself up. Usually, when you pull up, your chin and head should be up.
Remember that all muscles of the body should work when pulling yourself up, and not just your arms. If you don't use all of your muscles then you tend to have energy link, and will put strain on your arms and back.
Q: How much distance from the ground should an assisted pull up be?
A: The assisted pull up should have a pull up bar that is from 3 to 4 feet from the ground. This is because an assisted pull up is a beginner's pull up that can train you to doing a real pull up someday when you get better with the basics. If you are into the pull down machine then this is also similar in effect.
Q: What is a lat pull down machine and what is it used for?
A: The lat pull down machine can be found in the gym and is a great for training yourself if you still can't do pull ups. Women who aren't really good at lifting themselves up in general can benefit from a lat pull down machine to properly prepare them for the actual pull up exercise.
Q: Can you also perform pull ups at home?
A: A pull up can be performed anywhere for as long as you have something to grip on and to exercise your arms, biceps and back. There are portable pull up bars you can buy out there that can sit on your home gym or room. However, you can also try the following pull up alternatives:
| | |
| --- | --- |
| Pull up alternative | Description |
| Table body weight row | Rest your feet on a chair and perform reverse push-ups under a table |
| Door pull in | Tie a towel on your door hinge or knob and pull yourself down to 90 degrees |
| Elbow reverse push ups | Perform a push-up with your elbows while lying face-up on the ground |
| Biceps planks | Plank position with hands backwards then body shifting |
| Floor pull | Lie face-down and pull yourself forward with hand w/ a towel underneath |
Q: What are the key differences between pull ups and chin ups, other than the hand placement?
A: Here is a complete list of the key differences that make pull ups and chin ups different from each other:
| | | |
| --- | --- | --- |
| Aspect | Pull up | Chin up |
| Grip | Overhand (facing away) | Underhand (facing you) |
| Movement | Side movement for arms and elbows | Front movement for arms and elbows |
| Muscles | Lat muscles, lower trapezius | Biceps, pectoralis major |
| Technique | Lat muscles isolation | Biceps training |
| Skill level | Intermediate | Beginner |
Q: What is the proper grip position on a pull up?
A: A proper pull up should have closed fingers to ensure maximum grip each time you do a rep. The thumb should secure your fingers into place to keep you upwards and gain more strength to pull yourself up with a nice and tight grip.
Q: Can you add weights to your pull ups?
A: Yes, adding weights to your regular pull ups increases its difficulty, especially for men. You can add some weight depending on your body weight and depending on your capability – just do it gradually so as not to overwork yourself.
Q: Can kids also do pull ups?
A: Yes, kids are in fact great at pull ups because they are not only small enough to be lifted, but they are also full of energy. This is why monkey bars are seen in most parks for the kids to play. Teens and adults, however, have more body weight accumulated in their life that makes it hard to do pull ups. You can teach kids the proper way of pull ups to get them physically fit.
Q: Why should you break down the pull up into three phases?
A: It makes the pull up much more effective, because the slower the pull up, the more endurance and back muscle strength you can gain. The three phases include the pulling up, the lift and the lowering down, so make sure to put adequate pauses for each.
Wrapping It Up
Overall, the Sportneer Pull Up Bar Doorway Trainer is our best pull up bar that is easily installed, supports up to 330 lbs and safe to use.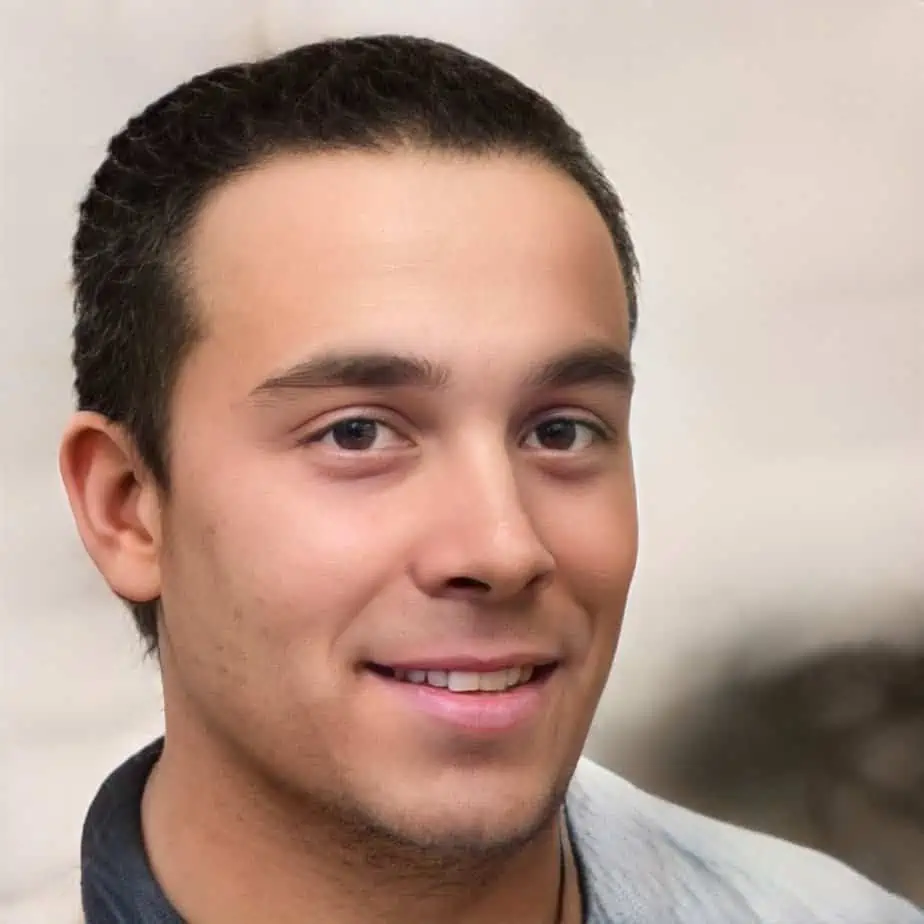 Jacky has a degree in Sports Science and is a Certified Sports and Conditioning Coach. He has also worked with clients around the world as a personal trainer.
He has been fortunate enough to work with a wide range of people from very different ends of the fitness spectrum. Through promoting positive health changes with diet and exercise, he has helped patients recover from aging-related and other otherwise debilitating diseases.
He spends most of his time these days writing fitness-related content of some form or another. He still likes to work with people on a one-to-one basis – he just doesn't get up at 5am to see clients anymore.