The Body Solid 7 Feet Olympic Bar is our best Olympic barbell, which has a collar space of 51.5 inches long so it is just right for your deadlifts and power lifting. Likewise, the knurling on the bar is safe to use and okay for most people and exercises. The Olympic barbell can improve the quality of your workout and you can use it for a little workout at home.
Our step-up pick is the CAP Barbell Olympic Bar 2-Inch 7-Feet and the Olympic barbell has a capacity of 1,200 pounds and it has a UV stable acrylic clear coat to keep it durable for the many months to come and it can last for years. In addition, it is available in various colors as well to express your personality.
The budget pick is the Weider Olympic Bar with 2 Collars and the Olympic barbell is ideal for most exercise needs as well as for either home or gym training. You can perform any weight lifting exercise with great ease with this Olympic barbell at hand. To make it easy to set up, the Olympic barbell comes with two collars for Olympic weights.
Table of Contents
A Little Background
Olympic barbells are usually sold as bars and you need to buy the weights separately. The weight set can consist of small weights as well as medium to large and challenging weights that you can attach to your Olympic bar. In choosing a barbell set, it should have a sturdy bar as well because it will be the one to support your weights combined.
Compared to the design of a regular bar, the Olympic bar is usually very sturdy and is ideal even for larger weights more than 1,200 lbs because of the demands of Olympic weightlifting. In addition to that, Olympic bars require Olympic weights as well to work well as a weightlifting bar.
While there isn't much difference at first when comparing an Olympic bar to a standard bar, the type of weight and the durability and weight rating can make a difference. This is because Olympic lifting is usually a more difficult feat that requires heavier plates to lift.
How We Picked
In choosing an Olympic barbell, you should consider the following factors:
Weight capacity: usually over 1,000 lbs in capacity, an Olympic barbell will usually be heavier than your standard barbell so it should be able to carry a ton of weight that is ideal for Olympic standards. Some can even go for up to 1,200 lbs of weight capacity. The importance of weight capacity lies on how effective it is or its level of difficulty, depending on your skill level.
Length of the bar: usually at 7 feet, the length of the bar is important because it should depend on your height and weight plus your strength. Most Olympic rods or bars do have a standard size so you should know about this first before you buy.
Diameter of the bar: usually 2 to 3 inches, the diameter of an Olympic barbell is crucial because it defines the durability and stability of the barbell. A thicker diameter typically means that it is capable of handling bigger and heavier weights that are tailored to Olympic needs.
Weight of the bar: typically around 3 lbs, the weight of the bar is important in choosing the best Olympic barbell because it will have an impact to the overall weight of the barbell when you lift it with added weights.
Included weights and accessories: some Olympic barbell bars come in sets and do include a set of weights and maybe even collars for you to affix the weight easier. Having a full set of an Olympic barbell with weights can put your mind at ease and is ideal for beginners who do not know where to begin.
Durability and material: the durability of the Olympic barbell should be considered and the bar itself should be made with high quality materials that do not rust easily and are coated without chipping off so that it will not affect your performance. Likewise, if it is a set that includes the weights, you should consider an Olympic barbell with weights that are coated as well to prevent rusting. The grip of the bar should be just right as well.
Our Pick
Our best Olympic barbell is the Body Solid 7 Feet Olympic Bar, in which the bar weighs 44 lbs in total as a standard. It is perfectly spaced for deadlifts for those who often do some deadlifting. It has a black finish so this Olympic barbell is great for withstanding weather and rusting problems.
Additionally, the capacity of weight is up to 600 pounds so this Olympic barbell is pretty good for your needs of a challenging Olympic barbell. In addition to that, this Olympic bar measures 7 feet in total so it is of a standard size. What's more, the sleeves are smooth so they don't strain you a lot, especially for the professional athletes.
With its versatility, the Olympic barbell can be a great weight workout both for your dead lifts and for your other needs of lifting. In addition to that, the Olympic barbell has a standard 2 inches in diameter for Olympic weights. Great also for beginners, this bar can help you build your own gym as well.
Flaws but Not Dealbrakers
While not a deal breaker, the Body Solid 7 Feet Olympic Bar does have an odd packaging but other than that, it is a very functional Olympic barbell nonetheless and can be used by both beginners and intermediate level athletes.
Step-up Pick
Our step-up pick Olympic barbell is the CAP Barbell Olympic Bar 2-Inch 7-Feet, which has a diamond knurl that has a medium sized depth. This Olympic barbell fits standard 2-inch Olympic plates so it is easy to set up and the steel sleeves are polished well to keep it free from corrosion.
With a snap clip sleeve design, the Olympic barbell weighs a standard 44 pounds so it is perfect for most weightlifting exercises. Those who are club owners can invest on this Olympic barbell for their needs. It is also easy on the wrists due to the swivel sleeves so it is great for both basic and professional settings.
Likewise, the Olympic barbell is oxide finish in black so it is quite durable and free from rusting. Totally great for training, you can use this Olympic barbell for heavy workloads and the like. There is no need for a wire cleaning brush due to the maintenance free design of this Olympic barbell.
Measuring 7 feet in total length, it is a high quality steel bar that you can use on your home gym. This makes it more durable than the rest so you don't have to worry about maintaining it all the time. It has a durable and rust resistant coating and has a backed warranty of 3 years.
Budget Pick
The Weider Olympic Bar with 2 Collars is our budget pick pick for the best Olympic barbell that weighs 45 lbs. This bar also measures 7 feet in length so it is pretty much of a standard size. It is a great strength training companion and can be a great investment for your gym use or even at home.
In addition to that, to ensure that the Olympic barbell is safe to use, it has a non-slip grip to help you lift better. Likewise, it has a chrome finish to protect against rusting and other abrasions. The Olympic barbell is pretty good and holds up to 350 lbs of weight so it is just right for beginners as well.
Being ergonomic and safe in terms of the overall design, it has a bunch of locking pins to keep it safe and sound. It does not require tightening at all due to the durability. The Olympic barbell can be used to firm and tone your body.
Best Olympic Barbell for a Bench Press
The Titan Fitness 86″ Barbell Solid 2″ has a total grip diameter of 1.1 inches so it is just right. It has a knurled handle to keep it from slipping and to keep it safe. This bar has a weight capacity of 1,000 lbs so it is great for those who want to do power lifting as well as for bench presses.
Its included plate area diameter is 2 inches so you can fit in standard Olympic weights to it. measuring up to 86 inches long, the barbell is made out of heavy duty steel to make those perfect bicep curls and those strength building exercises.
With a diamond knurled surface to keep you at ease, the sleeve distance length of 52 inches so it is just right. The chrome finish makes it rust free as well.
Best Olympic Barbell for Home Use
The Yaheetech Olympic Weight Bar Workout Gym is ideal for both home or gym use and uses 2-inch standard plates as well. It is also ideal for light commercial use and is equipped with a spring collar on each end of the bar. It spans up to 86 inches in length and it has medium sized knurled sections.
Giving you no excessive pressure on the wrists, this bar is made with a high quality metal construction so it is great for making your snatch and jerk skills. It weighs 38.5 lbs so it is just right for most beginners. It has a good capacity of up to 300 lbs and its silver finish resists corrosion.
You can perform workouts at home with this barbell and it can help you enhance your balance and durability. With its smooth swiveling sleeves to keep you safe and injury-free. It has a diameter of 1.2 inches added to its length of sleeve that measures 17.5 inches in total for a comfortable lifting experience with this barbell.
Best Olympic Barbell for Power Lifting
The Rep Sabre Olympic Bar 1000lb Rated is a good power lifting barbell in which the sleeve rotation is very smooth to make it easier for your cross training needs. It is also applicable for bench press and it is great for high intensity training with its diameter of 25 to 28 mm depending on which model you pick.
You can use it for the years to come due to the low maintenance because of the durability. This barbell is great for a home gym as well as for making Olympic movements and practices. It is not too aggressive for the collar spinning and it is also great for power lifting with 150,000 psi of tensile strength.
It is rated for 1,000 lbs of weight so it is great for higher weights. With a good center knurl, you can perform weight squats with no problem at all. It has a corrosion resistant black zinc coating as well as a medium depth knurl to keep it user-friendly. It weighs 44 lbs and is also good for deadlifting. It has a 1 year warranty to back it up.
Best Olympic Barbell that is a Curl Bar
The CAP Barbell Olympic Super Curl Bar is a unique curl bar which has a capacity of 200 lbs. It includes ring collars and has hand grips which are knurled. With a chrome finish to protect it, the bar is diamond knurled as well and the stability hold weights in place.
The sleeves revolve easily and the solid steel construction keeps it durable with a 2-inch hole for Olympic plates. You can use it to strengthen your upper arms and it is built for security and safety. It has a 30 days warranty.
Best Olympic Barbell for Cross Training
The POWER GUIDANCE Olympic Bar 1500lb Rated is a cross training barbell that adds more whip to your lifting. It has a 28 mm diameter so it is just right for most who want to perform Olympic moves. With dual knurl masks, it zinc sleeves and coating are made to protect against rusting.
The length of sleeve is up to 16.4 inches so it is just right for most weight lifters while it weighs 44 lbs so it is of standard size. The measures 6.5 feet for a perfect grip. Its knurled part is at 51 inches and it can be easy to take to the home gym for training.
Best Olympic Barbell for Commercial Use
The XMark Fitness VOODOO Commercial Olympic Bar has a black manganese phosphate shaft for rust free performance. It can take up to 1,500 lbs of capacity with a tensile strength of 185,000 psi. It is great for functional training and has IWF and IPF dual spec knurling as well.
Great for home gym use, it measures 7 feet in length and its grip measures 28 mm in diameter. With absolutely no center knurling at all, it can be used for cross training workouts and the sleeves don't clank around. It has a hard chrome finish for durability and the brass alloy bushings for the chrome sleeves make it last for years to come.
You can ensure the safety of your exercises with the dual snap ring system of this barbell. It weighs 20 kg or 44 lbs so it is of standard size for your comfortable and consistent exercise routine.
Best Olympic Barbell for Training Purposes
No products found.
The RAGE Fitness Olympic Training Barbell Weightlifting measures 6 feet in length and weighs 15 lbs and is quite ideal for beginners. Being made with aluminum, the sleeves have bushings that rotate so it is not too sharp. With a weight rating of 300 lbs, it is ideal for novice weight lifters.
Great for mastering your weightlifting basics, the center knurl is okay to use as well. It is also made for power lifting while the center hole measures 2 inches. In addition, the grip area is at 51 inches. It is also great for women and has a medium diamond knurling as well.
The Competition
Other Olympic barbells were not fit to be included in our list because the bar paint or coating is chipping off and they are flimsy and likely to deform. They are also not of standard size and can be hard to put weights into, which can be troublesome for most weight lifters, especially professionals.
Other Frequently Asked Questions
Q: What are the different kinds of weight lifting bars or barbell bars?
A: A weight lifting bar can be classified into different lifting bar types or barbell bars, such as the following:
The standard bar is the most common type of weight lifting bar. This barbell bar can hold the most standard weights but not as much as higher end or Olympic weights. For the beginner, they are the best to go with and are mostly made of high quality steel. They are mostly divided into four categories, such as the following:
• The deadlift bar is mainly used for deadlifts, so you can add more momentum but don't compromise on lifting the bar and the weight. A deadlift bar is usually more narrow than your average standard bar, which adds more pace to your lift. The knurling needed for this bar is sharp.
• The squat bar is made for squats and have a diameter that is usually thicker than the deadlift and the standard bar. There is a center knurling which is the most ideal thing for squat lifts. It does not have a lot of momentum compared to a deadlift bar so it is good for stability.
• The bench press bar is, of course, the one that is used for making bench presses at your local gym. With zero momentum, it allows for the safest kind of lift so you can make the bench press easier. The thicker diameter also makes it very stable and easy to use for beginners.
The Olympic bar is slightly different from the standard bar because of the fact that it is mainly used for Olympic weightlifting. A unique kind of steel material makes it better for professional weightlifting because it is easier to catch than a standard bar. You can also lessen injuries with the Olympic bar if you want to do some spinning techniques. In addition, there isn't much sharp knurling either due to the lack of center knurling.
The cambered bar is a unique kind of bar that is shaped with an indent at the back which is ideal for squats as well. It is a type of weight lifting bar that is the best for expert uses and it works well for your posterior muscles.
The yoke bar or the safety squat bar also has arms but it has a similar center to a travel pillow while keeping a straight bar along the rest of the design. It is also ideal for squats but it is the best for beginners and intermediate users. If you are mostly into squat exercises with a weightlifting bar then this is a good bar to consider.
The hex bar or trap bar is a specially shaped bar for weightligfting that has a hexagon or trapezoid shape in the middle. If you want to do a deadlift easier, a trap bar is the best. This is because the center of gravity is improved with the design of the trap or hex bar. The posture of the weight lifter is also enhanced during a deadlift, especially if you want to challenge yourself with heavier weights.
The EZ bar or curl bar has a curled design which is similar to the yoke and cambered bars. However, they are slightly curled and are also shorter and lighter than your average bar for weightlifting. Therefore, they are the best only for bicep curls and additional exercises for your other muscles such as your triceps.
The Swiss bar is a uniquely designed weightlifting bar that is ideal for those with shoulder pains, injuries and the like. The Swiss bar is a less impacting weightlifting bar so it is meant for curls and pressing. It can also be used for rowing as well as triceps workouts.
Additionally, here are the average bar weights of each of the types of weightlifting bars:
| | |
| --- | --- |
| Type of Bar | Typical Weight |
| Standard bar | 45 pounds |
| Olympic bar | 45 pounds |
| Trap bar | 45 pounds |
| Squat or yoke bar | 60 to 65 pounds |
| Cambered bar | 45 pounds |
| Swiss bar | 35 pounds |
| Curl or EZ bar | 15 pounds |
Q: What is the difference between an Olympic barbell and a regular barbell?
A: The barbell can be classified into either Olympic or regular / standard but there are also many other kinds, as we mentioned above. However, the most popular ones are these two, so let's compare them in different criteria:
| | | |
| --- | --- | --- |
| Criteria | Standard Barbell | Olympic Barbell |
| Functionality | Ideal for practice and for home use as well as for non-competition use | Ideal for most fitness centers, gyms and the like because of their durability and competition use |
| Size | They have a standard size that is mostly fitting for regular lifting exercises and shorter than that of an Olympic barbell, from 5 to 6 feet long | These are mostly longer because of their requirements in the Olympic events and games and power lifting, up to 7 feet in length |
| Weight Capacity | They hold mostly standard weights that you can purchase separately | They hold really heavy weights that are not for your normal standard barbell |
| Bar Diameter | Usually thinner and more standard sized, around 25 mm | Usually thicker because of the supported weight being heavier, around 32 mm |
| Center Knurling | Doesn't have the center knurling because that is mostly for athletes | Has the center knurling, although some models don't have them because they can be used for cross fit training |
| Bar Weight | Bar weight of a standard barbell is usually from 15 to 25 pounds but there are also ones that can go as high as 45 pounds as mentioned above | Typical bar weight of an Olympic barbell is 45 pounds |
| Sleeves | The non-rotating sleeves of a standard barbell is usually just 1 inch | The rotating sleeves of an Olympic barbell is around 2 inches |
| Safety | More likely to tip over because of they don't have a lot of weight to them | Less likely to tip over because of the very heavy weight on them |
| Difficulty | Ideal only for beginners and casual gym goers and the like | Suitable for intermediate and expert lifters only |
In addition to this chart, junior lifters and women lifters may have the following stats for their barbell:
| | |
| --- | --- |
| Criteria | Women / Junior Barbell |
| Functionality | Ideal for women and junior lifters |
| Size | They have a standard size from 5 to 6 feet long, much like a standard barbell |
| Weight Capacity | They hold mostly standard weights that you can purchase separately |
| Bar Diameter | Usually thinner and more standard sized, around 25 mm |
| Center Knurling | Actually has center knurling because |
| Bar Weight | Bar weight of a women's or junior's barbell is usually from 15 to 25 pounds |
| Sleeves | The non-rotating sleeves of a standard barbell is usually just 1 inch |
| Safety | More likely to tip over because of they don't have a lot of weight to them |
| Difficulty | Ideal for beginners, women and junior lifters |
Q: What is the main difference between standard bars and Olympic bars?
A: The standard bar and the Olympic bar both have differences, such as the following:
| | | |
| --- | --- | --- |
| Criteria | Standard Bar | Olympic Bar |
| Weight | Usually from 13 to 19 pounds | Should be 45 pounds for Olympic regulations |
| Length | Usually from 5 to 6 feet | Usually from 7 feet, but there are also 5 to 6 feet ones |
| Weight Capacity | They hold mostly standard weights that you can purchase separately | They hold really heavy weights that are not for your normal standard barbell |
| Bar Diameter | 1 inch in diameter for the whole bar | 2 inches in diameter or 1 31/32 inches |
| Rack storage | Harder to find a rack for it because of the short bar | Easier to find a rack because of the long bar |
| Durability | Not as good as Olympic bars and can potentially flex or bend over time | Made for the competition and won't easily bend or flex with heavy weights |
Additionally, there are also different kinds of bars from these two types:
Standard Bars:
• Cardio bars are different from standard bars and only weigh about 5 pounds. They have a hollow inside and are ideal for very light weight.
Olympic Bars:
• Power lifting bars and weight lifting bars are the two sub classifications of an Olympic bar, but nonetheless, they are still both called Olympic bars anyway.
• Technique bars are at 10 pounds of weight and are ideal for beginners in Olympic bars. They are made with aluminum materials and can be hollow as well.
Q: What are the different functions or applications of an Olympic bar?
A: The Olympic bar can be used for the following events:
Olympic lifting uses two kinds of overhead lifts and uses snatch, jerk and clean as techniques.
Weight lifting also does the same thing as Olympic lifting, but mostly on a less difficult manner.
Power lifting uses deadlifts as well as squats and various kinds of heavy lifting exercises. Power lifting is the hardest of all.
Bench press exercises can be part of power lifting and can also be part of your daily gym routine to build muscles or lose fat.
Q: What are some of the differences between a standard and an Olympic set of weights?
A: The set of weights or plates installed in an Olympic bar and a standard bar are both different. Here are the rough differences you can find:
| | | |
| --- | --- | --- |
| Criteria | Standard Plates | Olympic Plates |
| Sizes available | From 1.25 to 50 pounds | From 1 to 20 kilograms or 2.5 to 45 pounds |
| Unit of measurement | Pounds | Usually kilograms but can be converted into pounds |
| Thickness range | 7 1/6 to 1 3/13 inches | 0.44 to 2.50 inches |
| Diameter range | 3 15/16 to 14 1/2 inches | 6.38 to 17.75 inches |
| Stability | Lighter so they become unstable over time due to the lighter ends | Heavier so they tend to be more stable over time due to the heavier ends |
| Accuracy | Mostly standard made for their weights | Mostly quality checked for precise weight |
| Torque | Has some torque due to the non-rotating sleeves | Has no torque due to the revolving sleeves |
| Price | Really cheaper than Olympic plates | Slightly more expensive than standard plates due to the unique design |
| Difficulty | Made for beginners, women and junior weight lifters | Made for advanced lifters and gym goers, professional athletes and the like |
In addition to that, here are some charts comparing the thicknesses and diameters of each weight plate:
Criteria
Standard Weight Plates
Weight in pounds
1.25
2.5
5
7.5
10
12.5
20
25
50
Diameter (inches)
3 15/16
4 15/16
6 7/16
7 7/16
8 3/16
8 15/16
9 7/8
11 3/8
14 1/2
Thickness (inches)
7/16
9/16
11/16
3/4
13/16
7/8
1 1/8
1 1/16
1 3/16
Criteria
Olympic Weight Plates
Weight in pounds
2.5
5
10
25
35
45
100
Diameter (inches)
6.38
8.06
9.13
11
14.50
17.75
17.75
Thickness (inches)
0.44
0.56
0.81
1.31
1.88
1.88
2.50
Q: When is it best to use the different lengths of an Olympic bar?
A: The Olympic bar can either come in 7 feet, 6 feet and 5 feet lengths. Here are the best uses for each bars:
A 7-foot Olympic bar is ideal for official training, professional athletes and for standard training. It is also ideal for those who are able to lift heavier weights or want to challenge themselves. They are great for heavier plates.
The 5-foot and 6-foot Olympic bars are the best for beginners who want to get an Olympic bar or barbell. These bars are shorter and are okay for most weights that are much like standard weights and plates. If you're a novice with weight lifting then this is the bar size you can get.
Q: What are the different kinds of Olympic plates that I can buy?
A: The Olympic plate can come in a variety of forms and sizes as well as shapes, such as the following:
The technique bumper plate is ideal for cross fit training and is great for maintaining safety while you are weight lifting. It is made to reduce injuries and are ideal for making bench presses and snatches. The technique plate is made for light weights and are ideal to use if you want a drop set because of their low weight rating. Hence, they are the best for training.
The rubber weight plate is ideal for not damaging your floor due to their rubber design. They are very durable and are easier to maintain when you are using them in a public gym because they don't give off a bad smell. If you want durability then the rubber weight plate is good for you. The rubber weight plate can either be Olympic sized or standard sized.
The training bumper plate is ideal for cross fit training, gym training and various kinds of training. While not with the IWF's recommended depth, these plates are usually color coded so it is easier to tell their weight without looking at the text written on the plates.
A fractional plate is ideal for competitions because they are super easy to attach without the need of cuff removal. The stability of the circular sticks of the fractional plate is good if you want to combine other weights. The fractional plate ranges from 1/2 to 5 kg sizes.
The competition bumper plate is, well, IWF certified and should be accurate within +0.1% and -0.05% margin of error to pass the rules and regulations. A competition bumper plate is your way to go with a competition and for complete accuracy with your weights.
A power lifting plate is made of either chromed metal, steel or cast iron and are ideal for squat exercises. They are also ideal for advanced users as well as gym goers and professional lifters. These plates are usually thinner ones compared to the other types of Olympic weights.
Q: What are the different plate constructions and insert types on most Olympic weight plates?
A: A weight plate that is meant for Olympic bars can have different kinds of insert types as well as plate constructions that make them unique and sturdy. Here are some of their common properties:
The plate construction of most Olympic weights can mostly be cast iron at the very most if you want durability and extra challenge. In addition to that, you can also find one that is made out of high quality rubber that is highly resilient for heavy usage. There are also some weight plates that have rubber coating.
For the insert type, you can find most Olympic weight plates that have a steel insert, which is the most common one. There are also others that have only a bare cast iron construction and do not have a steel insert. In addition to that, there are also those with a steel core alongside the steel insert of the Olympic weight plate.
Q: Who is most likely ideal to use a standard weight plate? How about an Olympic plate?
A: The two types of plates , both standard and Olympic weight plates, have their own applications, such as the following:
The Olympic plate is ideal for use with commercial gyms. They can be used for training or for competition depending on their configuration, accuracy and weight specifications. Weight plates for the Olympics needed to be heavier and more challenging. You can also use an Olympic plate for practicing in your home gym.
The standard plate is ideal for home gym training as well as for some standard gyms out there. It is also a good starter weight plate for those with limited budget. You can perform most standard exercises done in a gym such as bent rows, curls, shoulder presses and the like.
Q: What kind of lifting exercises and techniques can you do with an Olympic barbell and a standard barbell?
A: Both types of barbells can allow you to perform various techniques, such as the following:
A standard barbell allows small exercises such as military presses and barbell push-ups.
An Olympic barbell can be used for deadlifts and cleans as well as other difficult Olympic feats.
Q: What are the pros and cons of training with a barbell?
A: A barbell can be used for training, building muscles or as a sport (weight lifting or power lifting). There are advantages and disadvantages for using a barbell:
Advantages of training with a barbell:
• Barbell lifting is easy to learn for most people.
• The stable weight makes it easy, especially for Olympic barbells.
• Because you can add more weights, you can challenge yourself with heavier barbells.
• It helps you build muscles as well as lose weight.
Disadvantages of training with a barbell:
• They are too tough for beginners at weight lifting.
• If not properly coached, you can get body pains and potential injuries.
Q: What is plate turning and what is it used for?
A: Plate turning is a kind of exercise that you can do with a barbell weight without the use of a bar. It can be done to strengthen your grip as well as your forearm and wrist strength. It is a helpful kind of exercise that wrestlers and athletes can perform at home or in a gym. It is done by twisting the plate of the barbell when it is not connected with the bar.
Q: How is barbell strength measured?
A: The barbell strength can be measured with the following tensile strength ratings in PSI or pounds per square inch:
| | |
| --- | --- |
| PSI rating | Remarks |
| Less than 150,000 | Okay, found on most cheaper brands |
| 150,000 to 175,000 | Good, standard on most middle priced brands |
| 175,000 to 200,000 | Great, found on most intermediate brands |
| More than 200,000 | Awesome, ideal for expert lifters and pro athletes |
Q: How can women benefit from barbell lifting?
A: Women are also capable of lifting much like men. The benefits of using a barbell for women are the following:
For women who do Olympic lifting, they are the best for making presses, cleans and snatches. Even women can enter competitions due to the women's division and for this, they need barbells to train themselves.
Women can also lift in a safer way when they want to perform a bench press, deadlift or many other lifting exercises. While they require a spotter, it makes it safer because dumbbells that are heavier might pose danger to a woman's safety.
Those women with potential for muscle imbalances can also remedy this by using a barbell. This is because you can work more muscles when you are lifting a barbell.
Q: What should you keep in mind to maintain safety when using a barbell?
A: A barbell should be used in a safe way and you should follow these rules and tips to ensure a safe training ground:
Always have a spotter because barbells are meant for larger weights than dumbbells and could potentially hurt or injure you.
Make sure you know how to install the barbell weights at home or get help from someone who is an expert on arranging or attaching the barbell weights.
Always stay alert and pay attention to whatever you are lifting and don't get distracted by anything else when you are making a lift.
Make sure you practice your grip first before you attempt things like bench presses and the like to avoid the likelihood of injuries.
Q: Why should women stick to using a woman's barbell versus a man's barbell?
A: The size, shape and design of a woman's barbell is tailored to women. It can be hard and confusing to lift something that is meant for men because the usual upper body strength of a woman is in many ways different from a man's, so you should stick to a woman's barbell rather than going for a man's barbell, unless you have the strength to do so.
Q: In terms of durability, which is better: Olympic barbells or standard barbells?
A: In general, Olympic barbells are the most durable of all because they are made to the highest specifications possible and therefore, are made for durability without flexing or bending due to heavy weights.
Q: Why is a barbell great for strength training?
A: The barbell is ideal for strength training because you need to have more exercises to activate various muscles and muscle groups in your body. This can only be done with a compound exercise such as a weight lifting exercise to make you stronger.
Q: What is a barbell complex and why is it beneficial?
A: A barbell complex is a kind of barbell lifting exercise that requires you to stick to just one weight but perform a ton of exercises with more rounds and more lengthy sessions, making them really tough and made for endurance training, especially for athletes.
Q: Can lifting a barbell promote better life span?
A: Yes, barbell lifting is one of the key secrets to almost eternal youth. Because barbells are meant for strength training, you can help build more muscles in your body to reduce the risks of dying early. It also helps to keep you fit, reducing the risks of obesity in the long run.
Wrapping It Up
As a whole, the Body Solid 7 Feet Olympic Bar is our best Olympic barbell which is great for deadlifting, up to 600 lbs of weight support, has a standard 7-inch length and 2-inch diameter and doesn't corrode easily.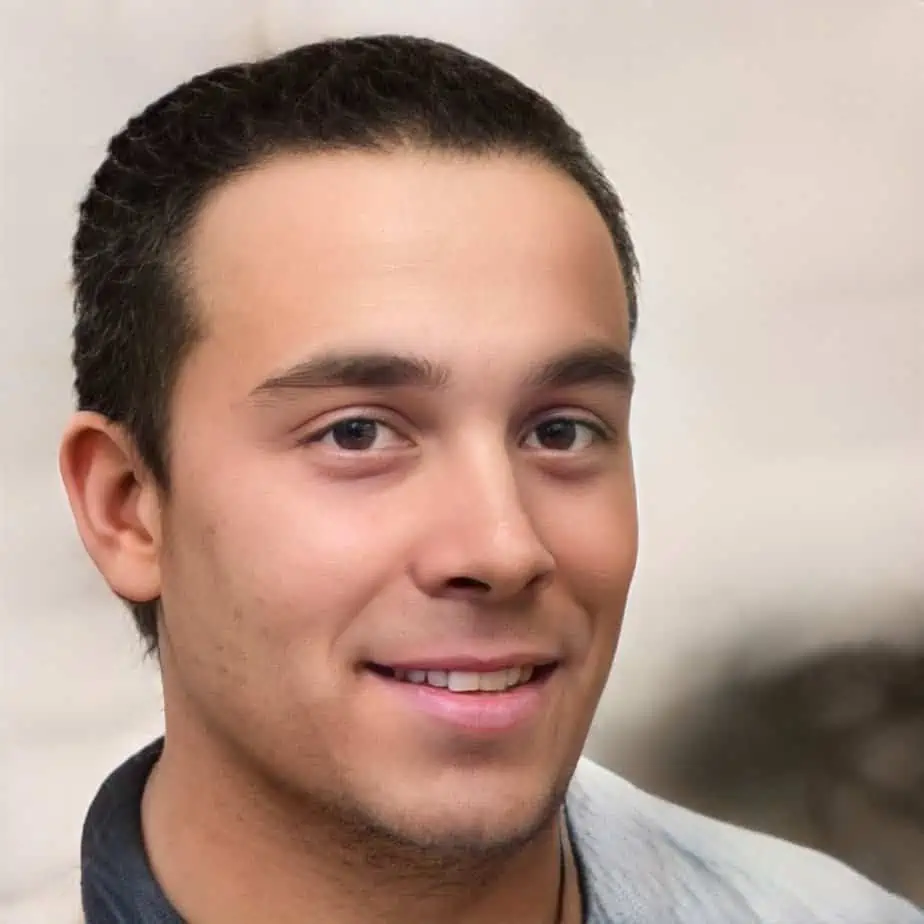 Jacky has a degree in Sports Science and is a Certified Sports and Conditioning Coach. He has also worked with clients around the world as a personal trainer.
He has been fortunate enough to work with a wide range of people from very different ends of the fitness spectrum. Through promoting positive health changes with diet and exercise, he has helped patients recover from aging-related and other otherwise debilitating diseases.
He spends most of his time these days writing fitness-related content of some form or another. He still likes to work with people on a one-to-one basis – he just doesn't get up at 5am to see clients anymore.