The CAP Cast Iron is our pick for the best kettlebell, which has a wide variety of weights to choose from, is enamel coated and can be used for a variety of whole body exercises. The enamel coating is also scratch-proof.
Our step-up pick is the Rep Fitness Kettlebell and it is available in different sizes as well, with both pound and kilogram markings. It is great for cross-training as well as for strength training, and has a durable design.
The budget pick is Yes4All Cast Iron and it has many weights available, has a smooth handle, is corrosion proof and is made with cast iron material. It is great for both outdoor and indoor exercises and has a stable design.
A Little Background
The kettlebell, unlike the dumbbell, is a different kind of weight that is used in exercises and fitness programs. This kind of weight is mostly used in lifting, training for your flexibility and for most ballistic types of exercises. It resembles a bowling ball or a cannon ball but it looks like a padlock due to the handle and the design. This kind of weight has its own sport called kettlebell lifting, which is done on some sporting events.
Weight lifting is one of the primary purposes of this kind of weight but some also use it to keep themselves fit. Among the many benefits of using this weight is for training their cardiovascular system, which can help you get tired less often. Strength building is also an important benefit and it is the reason why it is often used by athletes and those with an athletic mindset.
This kind of weight is made with 6 parts, namely the handle, the corners, the horn, the window, the bell and the base. The handle is what you hold to lift the weight while the corners are rounded edges that connect the handle to the horn, which connects to the bell or the weight itself. The window is the distance between the handle and the bell while the base sits at the bottom.
Some of the most common weights to consider for this type of weight are 12 kg, 24 kg and 16 kg bells. On the average, you can be burning up to 13 calories per 20 minutes when you work out on this kind of weight. Since they are super easy to lift compared to regular barbells, even those who can only lift dumbbells use them in the gym or at home to get fit or to simply gain strength.
There are a number of exercises that can be done with this kind of weight, such as the conventional swing, dead clean, strict press, high pull, hang clean and swing clean. There can be others, such as the squat, a deadlift (much like with regular barbells and dumbbells), a floor press, a thruster, a snatch, a windmill and many more. Aside from these movements, the regular bell swing can also vary depending on your movement, pace and strength.
If you do want to train yourself with it then you may get a lot of results. There are many benefits offered by this kind of weight, such as increase in power, speed, mobility, endurance and other athletic plusses. Even those who are into crossfit training can benefit from such a training spree and are also practiced by martial artists and the like. They can be used nearly anywhere but are mostly and commonly found in the gym.
How We Picked
Do you want the best kettlebell? Here are some criteria for you to choose the right one:
Weight of the bell: from 10 lbs up to 60 lbs or more, you can pick a weight that suits your needs and your capability. Remember that you should go gradually if you are a beginner at weight lifting and choose smaller weights first, then go for the higher weights later on.
Material: is it made of cast iron or cement? Does it have vinyl coating, enamel coating or neoprene coating? It depends on your preferences on which one is easier for you to carry around or to practice with. Cast iron is durable when it comes down to the weight but make sure that it has a good coating that does not easily crack or fade.
Set or solo: some are sold as a solo weight but some can have many weights for you to choose from. A set is good if you want to vary your workout but a solo weight can be great if you already have a set at home and just want to add some to it. You should also know how many weights are in the set, in case you want to buy a set instead.
For men or for women: there are some weights that are specifically for women because of their weight range and their feel. Of course, this does not necessarily mean that those that are for men cannot be used by women – some professionally trained weight lifters who are women may also have the strength to carry these weights that are for men.
Our Pick
The CAP Cast Iron is our pick for the best kettlebell, which is made with cast iron but is enamel coated for added style and looks. It weighs 15 lbs but you can pick other sizes from 30 lbs up to 50 lbs in weight. The black enamel finish is durable and it is backed by a 30-day limited manufacturer's warranty.
Flaws but Not Dealbrakers
The only concern but not a deal breaker about the CAP Cast Iron is the fact that the handle may not cater to everyone's preferences, as some can't get two hands on them properly.
Step-up Pick
The Rep Fitness Kettlebell is our step-up pick, which is great for cross training, as well as for conditioning and strength building. They can be read both in lbs and in kg so you do not need to convert anything. There are sizes from 2 lbs up to 106 lbs (1 kg up to 44 kg) and it has a 90-day warranty.
Budget Pick
Sale
The Yes4All Cast Iron is our budget pick, which is available in weights from 5 to 80 lbs. It prevents slipping due to the improved grip strength that is wide and smooth. It also has a flat base or bottom that makes it easy to hold upright when not in use.
Best Kettlebell with Vinyl Coating
Sale
The Yes4All Vinyl Coated is available from 5 to 50 lbs and has a smooth handle for you to carry and lift for swings. Its color coded design makes it easy to see which weight is for you. Its PVC material is durable and is backed by a 1 year warranty.
Best Kettlebell with Neoprene Coating
The Gymenist Fitness Kettlebell has a neoprene coating that makes it durable and smooth in terms of texture. This iron weight is available from 5 to 18 lbs of weight and is great for both home and gym use. The colors are all very rich and modern in design and don't scratch your flooring.
Best Kettlebell with Powder Coating
The Kettlebell Kings Weights is powder coated for durability as well for an excellent grip. It is great for those who want to do repeated swings, goblet squats and can be used by both men and women who want to stay fit with a KB.
Best Kettlebell as a Set
If you want a set then the Giantex Kettlebell Kit is for you, which contains 5 lbs, 10 lbs and 15 lbs weights (a total of 3) in each set, so you can practice which one is the most ideal for you and you can vary your workout routines every single day. It has a grip diameter of 1.2 inches and an extra grip design.
Best Kettlebell for Competition Use
For competition use, the CAP Competition Weight is a great find with its 13-lb weight, but is also available from 9 to 88 lbs. its handle is color coded so you can sort with great ease. It also has a flat base to keep it from tipping over.
Best Kettlebell with a Contoured Design
The GoFit Contoured Single is a special contoured KB that is vinyl coated and comes in 7 to 45 lbs of weight variations. It also comes with a training DVD and has a rubberized coating to protect it from the elements and from breakage.
Best Kettlebell that is Adjustable
The Titan Fitness Adjustable is a uniquely adjustable, weight much like those adjustable dumbbells, in which you can adjust from 10 lbs up to 40 lbs, which makes it a versatile type of KB weight to consider. It can save you a lot of space at home or in the gym.
The Competition
While these picks were great, the others were not that durable and were not comfortable to lift. It is also important that the coating of these weights don't easily crack so that they don't get in the way.
Other Frequently Asked Questions
Q: What are the benefits of using a kettlebell or the KB?
A: If you use this kind of weight lifting tool, you are bound for the following benefits:
You get a lot of variations for exercise. The KB is a great way to vary your workout, which is something that most dumbbell and barbell lifters can't always do. Because the KB is much lighter and more flexible to carry around, you can do a lot of different styles on your workout depending on your preferences as well as your skill level.
It's a great alternative to running on the treadmill. If you have been bored on the treadmill then the KB is a good way to cut down on the boredom. As we mentioned, you can do different things while you're on the KB and you can work out nearly every muscle in your body as you perform different kinds of swings and maybe even incorporate them with squats and other movements.
You get a lot of flexibility. KB practices your flexibility other than your strength, balance and coordination. Flexibility is an important thing to practice when you get older because it will help you to get less pain from arthritis and other joint pains. It will also help you get tired less with having to flex different parts of your body.
If you are tired of isolated reps, this is a good alternative as well. Isolation exercises are great but if you do get bored with them, you can do the KB exercises as a breather. They are ideal for those who want to do compound exercises instead of isolated ones.
Nearly anyone can do it. The KB can also be used by kids (see below) and anyone who has the right mindset when they want to lift anything. There can be smaller weights that allow smaller and weaker people or those who are out of shape to lift them and make exercises with them.
Strength and cardio training can be in just one workout. They are great for those who are looking for some cardiovascular and strength benefits while having fun at the same time. It is a very quick workout to consider for those into cardio training.
Kettlebells are easy to carry around. Because of their portability, the KB is super simple to use anytime and anywhere – at home, at the gym, in the office or anywhere you like. You can basically make any KB exercise with any space that permits it.
You can burn the fat away with this weight lifting tool. It burns you enough calories (see below sections) and can help you manage your pounds in the long run. If you do some sessions per week or intensify your workout, you can shed some more weight later on.
Even if you don't have time to go to the gym, this can help (it's a time saver workout). This is perfect for those who have day jobs or night jobs and do not have sufficient time in their hands to do a workout. Even mothers and parents who have a busy lifestyle can potentially workout with a KB.
Use them if you're bored with (or not so good with) barbells and dumbbells. They are great for those who want to try something new other than with dumbbells and with barbells.
If you're not into bodybuilding but want to lift something for strength and flexibility training, they're good alternatives. One reason that people want to get into the KB is that it does not give you the bulk as a result while it still gives you a lean body after all. It is generally for flexibility and strength rather than for bodybuilding.
It involves nearly all of the muscles in your body. The flexibility exercises that you can perform with the KB can be varied and can make use of nearly every body part, so you get a full body workout and you will not have to worry about isolating parts.
They're cheaper than most exercise devices. Compared to getting a treadmill or some other expensive exercise machine, the KB is usually cheaper and much like a dumbbell in price. You can find them in most sports and fitness centers.
It's generally great for women to have a good figure. It doesn't mean that the KB is only for women – it's just that women generally benefit from this exercise, but guys can do it, too (see below). KB exercises are meant for flexibility and getting a lean body.
Kettlebell exercises are very simple. Almost anyone with the proper mindset and posture can benefit from the simple exercises in using a KB for lifting and swinging.
You don't need to be in the gym to perform the swings. You can perform any swing at home, provided that you have ample amount of room to swing safely without hitting any objects.
It's great for mobility training. If you want to be faster and increase your mobility then the KB swings can be a great form of practice for you, other than testing and improving your flexibility.
You can also improve your muscle coordination. This is important for those who want to increase not just their strength but the coordinated strength of all of the muscles in their body.
Your mental focus is also improved. With the right mindset, a KB exercise can help improve how much you can focus on something. It can be great for those who always feel tired and out of focused in life.
It's good for those with lower back pain. This is important for those who handle desk jobs and office work, since they tend to have pain in their lower back due to sitting all day.
It might improve your posture as well. If you have been taking a desk job and your posture is being sacrificed with the constant sitting then the KB exercise can help get you back in shape.
For those with shoulder aches and knee pains, it's good news. Other than back pain, those with bad knees and the like can also benefit from the KB exercise, since it actually whisks away pain due to its flexibility purposes.
You'll get more endurance. As with all exercises, the more you practice the KB swings and the like, you can improve how much you can endure each physical activity.
It helps in your recovery rate. You can recover faster if you always use the KB to make swing exercises and the like. Recovery is important not just for athletes but also for regular people who want to stay fit.
Q: How is a kettlebell different from a dumbbell?
A: There are key differences to these two kinds of weights, such as the following:
| | | |
| --- | --- | --- |
| Criteria | Kettlebell | Dumbbell |
| Design or looks | The KB looks like a kettle with a handle and a ball. | The dumbbell is basically a smaller version of the barbell. |
| Usage | They're great for general workouts and flexibility. | They're great for bodybuilding in general. |
| Handle | Thicker handles | Thinner handles |
| Control | Can be tricky to control | Can be easier to control |
| Space in your home | May require some room for you to make the swing, at least 35 square feet of area | Doesn't take a lot of space |
| Fat burning | They're better for fat burning because it works a lot of muscles in one go | It burns a fair amount of fat but less compared to the kettlebell |
| Time | This one is ideal for those who don't have a lot of time to workout | They're okay for those who have spare time to do some workout |
Q: How can kettlebells help women?
A: Women can benefit from this kind of weight with the following:
You get less body fat each time you workout. It's great for those who want to maintain their body weight by shedding down the pounds.
You can build strength without the bulk of a body builder. Using a KB for your lifting exercises can have many benefits. It may not be the same as with a dumbbell but it can guarantee you with a slim physique.
Women who want to do lifting but do not want to have a bulky body can make use of a KB to help them get in shape. It is a very convenient way to exercise, after all – with just the right lifting, you can potentially lose pounds within the week that you do the exercises.
It's very quick to do for those with busy lifestyles. Imagine if you want to work out at the gym but you don't have the time – KBs are so easy to do and you can be sweating in a matter of minutes.
Q: What are the different parts of a kettlebell?
A: This weight has various parts for you to know about, such as the following:
The bell: this is the middle part or the actual part of the weight that has the mass. It is what you basically lift, similar to the weights of a dumbbell. It has a round shape and is usually made with either cement or cast iron material and then coated with vinyl or some other material that has a specific color for a certain weight. Some also have indicated weight values imprinted on the bell.
The handle: this is the middle part of the weight that will help you lift up the whole thing. Basically, it's the bar that you hold while you're doing your lifts and swings with the weight. It is usually thicker than with your standard dumbbell and thus, it is a lot more durable and different from them. Most handles are finished with enamel coating while some are kept with their cast iron appearance.
The two horns: the horns are the part of the weight that connects the handle's corner onto the body of the bell on the upper part. They are called so because they resemble horns on the circular bell, except that the corners are connected together by a single handle in the middle, which makes up the entire handle setup on the top of the bell weight. The horn is finished the same way as the handle.
The two corners: these are the two sections of the handle that are curved a little bit and connect the handle to the horns, which connect the upper part to the bell itself. The two corners are made with the same material and finish as the handle and the horns.
The window: the window is the space between the handlebar and the top of the bell, which forms a rectangle. This is where you slip your fingers in, much like how you would on anything that has a handle. The window should have enough clearance for your fingers to fit in.
The base: this is the part of the bell that allows it to stand. It has a flat design at the bottom and not entirely round like a bowling ball. The base keeps the KB from toppling over when you lay it flat.
Q: How much swings on this weight should you perform per week?
A: This depends on various factors, but generally, you can perform up to 15 sets per week if you feel strong enough. You should, however, take caution with the following reminders:
·         Don't over train yourself so you won't get hurt.
·         Go for at least 5 reps a day.
·         Swing all the way and not just parallel to your head, but above it, to make one rep.
·         Don't go all the way if you feel some sharp pain in your legs.
Q: How do I complete one full swing of the KB?
A: To make a full swing, you should follow these steps.
1. Do a squatting position with the bell in your hand on the front, with legs apart.
2. Swing the weight from between your knees and forward to your head level.
3. Stop and lock the bell above your head, much like with a deadlift.
4. Go back to your original position by returning the bell downwards.
Q: What's the difference between a regular KB and a professional one?
A: The main differences between the two can be depending on various criteria such as the following:
| | | |
| --- | --- | --- |
| Criteria | Regular | Professional |
| Size | They increase both in size and in weight. | Different weights have the same size overall. |
| Handle style | Has a thicker handle | Has a thinner handle |
| Material | Made of cast iron with vinyl coating | Made of steel |
| Usage | Ideal for home or gym use | Ideal for competition use |
| Price | Cheaper and more economical | Can be expensive |
Q: What is a pood and what does it have to do with bell lifting?
A: The pood is a kind of measurement that is used in this lifting tool, especially in Russia, and has the following size counterparts:
| | | |
| --- | --- | --- |
| Size in Pood | Size in lbs | Size in kg |
| 3 pood | 106 lbs | 48 kg |
| 2 pood | 70 lbs | 32 kg |
| 1 1/2 pood | 53 lbs | 24 kg |
| 1 pood | 35 lbs | 16 kg |
Q: How are deadlifts different from KB swings?
A: There are some major differences when you perform a deadlift and a KB swing:
| | | |
| --- | --- | --- |
| Criteria | Deadlift | KB Swing |
| Muscles worked | Glutes, back, hamstrings, calves, quads, trapezius | Deltoids, abdominals, quads, hamstrings, glutes |
| Purpose | Strength building | Endurance building |
| Muscle action | Stability | Flexibility |
| Potential injuries | Lower back pain | Wrist and shoulder pain |
Q: How are vinyl and cast iron KBs different from each other?
A: When you choose a KB for your lifting exercise, it pays to know whether it is made of vinyl or cast iron:
| | | |
| --- | --- | --- |
| Criteria | Cast Iron | Vinyl |
| Design | Purely cast iron | Cast iron but with coating |
| Color | Pure color of the cast iron | Can vary in color |
| Performance | Good for basic lifting | Also good for basic lifting |
| Attractiveness | Most people don't find it attractive | They're great for adding attraction |
Q: What are hard-style and soft-style KB movements?
A: These two types of KB movements have their own qualities, such as the following:
| | | |
| --- | --- | --- |
| Criteria | Hard Style | Soft Style |
| Movement | More rigid, faster and tend to have a jerky feeling | Graceful, slower but steadier tempo and fluidity of movements |
| Grip | Has a tight grip on the handle | Has a relaxed grip on the handle |
| Lifting | The goal is to lift as heavy as possible | The goal is to lift light weights as long as possible for endurance |
| Breathing technique | Inhales during load impact on the spine and exhales during trunk extension | Inhales during trunk extension and exhales during the load impact |
| Origin | Hard style originated in the U.S. | Soft style originated in Russia |
Q: What size of KB should I start with or use?
A: Depending on various factors, such as your gender and your condition, there can be a different recommended KB size for you:
Gender

Level of Skill or Condition

KB Size Recommended

Male

Beginner (not in the best shape / seniors / kids)

12 kg or 26 lbs

Intermediate (average skill level)

16 kg or 35 lbs

Advanced (with weight training experience)

20 kg or 44 lbs

Female

Beginner (not in the best shape / seniors / kids)

6 kg or 15 lbs

Intermediate (average skill level)

8 kg or 18 lbs

Advanced (with weight training experience)

12 kg or 26 lbs
Lifting the KB can be hard at first, but it will be easier when you start gradually. You need to warm up first before you do any lifting or swinging exercise so as to avoid the likelihood of injury or hurting yourself. If you are finally used to a certain weight, you can gradually work yourself upwards to a better weight so you can level yourself up. Don't forget to take enough rests later when you get tired.
Q: Do colors signify something in a KB?
A: Interestingly, colors can actually play a role in KB, as the color may signify a certain weight, such as the following:
| | | |
| --- | --- | --- |
| Color | Weight (kg) | Weight (lbs) |
| Gold | 48 | 105 |
| Silver | 44 | 96 |
| White | 40 | 88 |
| Grey | 36 | 79 |
| Red | 32 | 70 |
| Orange | 28 | 61 |
| Green | 24 | 52 |
| Purple | 20 | 44 |
| Yellow | 16 | 35 |
| Blue | 12 | 26 |
| Pink | 8 | 17 |
Q: What basic steps or swings can I do with a KB?
A: There are some basic steps or swings that a KB can be used for, such as the following:
The Lunge Up
The lunge up is a great workout for you to tone your leg muscles. You can also tone your core muscles and work up your shoulder strength. Here's how to do it:
1.       Use your left hand on holding the KB and extend your arm over your shoulder.
2.       Make sure the KB is on your wrist's back.
3.       Do a reverse lunge using your left foot backwards.
4.       Go back forward to your original position.
5.       After completing this 1 rep, do the other side to make another. Follow until failure.
The Push Press
The push press is yet another great leg exercise on the KB that also works on your abdominals. It also emphasizes your triceps and may also get your shoulder to become stronger. Here's how to do it:
1.       Go in standing position with hip-width feet.
2.       The KB should be held with your right hand up to shoulder level.
3.       The KB should rest on your wrist's back.
4.       Perform squat-stands then finish one rep by returning to starting position.
5.       Do the other side to do another rep, until failure.
The Halo
The halo enhances your legs and their strength and they also do wonders for your shoulders. It's one of the easiest workouts to do. Here's how to do it:
1.       Hold the sides of your KB on chest level with the ball part on top.
2.       Lunge forward with your right leg and bend the other leg behind, with your knees bent.
3.       Circle the KB slowly over your head and then return to starting position to complete 1 rep.
4.       Repeat 5 times and then do with the other leg until failure.
The Row
The row is a great abdominal builder as well as an exercise for your biceps and upper back. You can also gain shoulder strength from it. Here's how to do the row:
1.       Use your right hand to hold the KB with the handle, similar to handling a shopping bag.
2.       Use your left foot to step forward to your right foot front.
3.       Slightly bend your waist and elongate your spine while you stretch the other leg.
4.       Carry the KB up to the rib cage level, similar to the rowing motion.
5.       Stop in the middle and put it back down to complete one rep.
6.       Repeat on the other side until failure.
The Swing
The swing is the easiest of all and has many variations. You can power up your hamstrings with this exercise and also work your glutes and abdominal muscles. Here's how to do the swing:
1.       Keep your feet shoulder-wide while standing and grip the KB handle with both your hands.
2.       With knees slightly bent, get some momentum to swing the KB from between your legs.
3.       Swing the KB to the front up to chest height or higher if you can to repeat one rep.
4.       Do about 20 of these or until failure.
The Squat and Curl
If you're looking for a good upper back workout with your KB then this is a nice one to consider. You can also tone your legs, abdominals and biceps along the way. Here's how to do it:
1.       While standing normally, turn your toes outwards.
2.       Hold the KB handle with both of your hands on both sides.
3.       Squat and do a biceps curl while you are holding the KB.
4.       Use your heels to drive through and go back to standing position to complete 1 rep.
5.       You can vary the squat and curl depending on your preference.
Q: What are some variations for the KB swing?
A: The ever-famous KB swing is a popular among those who are just beginning with KB training. Here are some great variations for the swing:
The 2-arm swing: this one is done with both hands and you should keep your back as straight as possible. An overhand grip should be used when you want to do this variation. It's also better to use the hip snap instead of your arms or shoulder to add momentum to your swing.
The 1-arm swing: this swing involves only one arm at a single rep so it's a little trickier for those who find it hard to lift a bell. Contraction of your abdominal muscles is important so that you don't feel pressured or get injured. As a precaution, always use a lower weight that you would do on the 2-arm swing to prevent getting tired too easily or getting strained.
The full extension KB swing: instead of going only on your chest level, those who are capable of doing so can go for a full swing that goes over your head. This is good for at least 20 reps and it is great for enhancing the strength of your shoulders. It requires a good hip snap and a good arm momentum.
The single arm walking swing: you need to walk while swinging the KB but you only use one arm (as opposed to using two arms below) and it is a great abs exercise or core builder. It can be tricky for those who are not used to coordination with KBs yet.
The alternating swing: this is the same as the 1-arm swing but you alternate with each hand on each rep. Always use a lighter weight first before you move on to a more challenging weight, as alternative swings can make you feel tired, but it is certainly much better than a 1-arm swing with isolated arm exercises.
The swing squat: this kind of swing is great for the buttocks and requires you to do the goblet squat while you are trying to swing the KB. It is great for up to 10 reps and you should hold on to the horns of the KB while you move with the squat.
The alternating swing toss: you basically toss the KB while in mid air and then put it in the other hand. It uses one hand after another so it is a bit similar to juggling a ball. A good hip snap should be present when you want to try this variation of the KB swing. A good number should be at least 10 to 20 reps all in all if you're not used to it yet. Lighter weights are also important for this toss.
The shoulder swing: this one is like the traditional swing but you hold the KB on your side to emphasize on your shoulders instead of your arms. About 10 reps is a good number, but make sure you don't swing too high or else it could cause shoulder strain later on.
The walking swing: this is also done in a tricky way so it requires a lot of balance and coordination. You basically walk while you swing the KB so it requires a lighter bell first before you try the harder ones. The catch is to swing and then step forward, then lower back to the starting position to complete one rep.
Q: How do I stay safe when lifting a KB?
A: Remember that lifting a KB is much like lifting dumbbells and other weights, which can cause potential muscle injury or strain, so you should be careful and consider these tips and reminders:
Always go for a neutral spine position to not hurt your back. This will make it easier for you not to strain your back when you are in proper form.
Choose the appropriate KB weight for you. Consider a good weight that you can lift – not ones that you think you can lift, but can't really do it.
Always ensure there is enough room for you to swing your KB. Consider having ample space so that no one gets hurt when you swing the KB across the room.
Ensure proper breathing while you are doing your KB workout. Improper breathing can make you feel tired easily with any KB exercise.
Make sure you also utilize your hips while swinging the KB. The hips are vital for making a powerful KB exercise so that you don't strain your other body parts.
When in doubt, go for a more durable one-piece KB instead of a 2-piece one. The 2-piece one can potentially break in half when you're using it, while the 1-piece one is ideal for durability.
Q: Can kids use a KB? What are the benefits?
A: Absolutely, since kids can also lift some small dumbbells. Weightlifting knows no age or gender and it is just the matter of picking the right sized weights for the children. Here are some key benefits as to why kids will definitely get something out of KB lifting:
·         Kids will find KB workouts very interesting and varied.
·         It stimulates more muscle groups in your children.
·         Lifting and swinging KBs can help them reduce injuries later on in life.
Q: Is it safe to use a KB if you have bad knees?
A: Yes, if you do have bad knees, you can actually heal them with the use of KB with the following benefits:
·         They are good for osteoarthritis and bone injuries.
·         They help reduce pain from your body.
·         It is a low impact form of exercise.
·         It is an alternative to jogging.
Q: How much calories can you burn from a session of KB lifting?
A: You can be burning up to 400 calories per 20 minutes of using a KB and making the swing. In fact, if you add some difficulty to your workout and possibly burn some more. You can also lengthen your training period in order to burn more calories.
Q: Are KBs only for women or can men also do them?
A: Lifting KBs can be done by both men and women, and here are some stuff that men can do in order to make the most out of KB lifting:
·         6 reps of a KB snatch, completed in 5 sets
·         3 reps of a 1-arm military press with a bottoms up format, completed in 5 to 8 sets
·         3 reps of chin-ups with KB, completed in any amount of set until failure
·         100 reps of 2-arm KB swings, completed in fewer sets
Wrapping It Up
Overall, we think that the CAP Cast Iron is our pick for the best kettlebell with its scratch-proof enamel coating, durable cast iron material and variety of weights to choose from.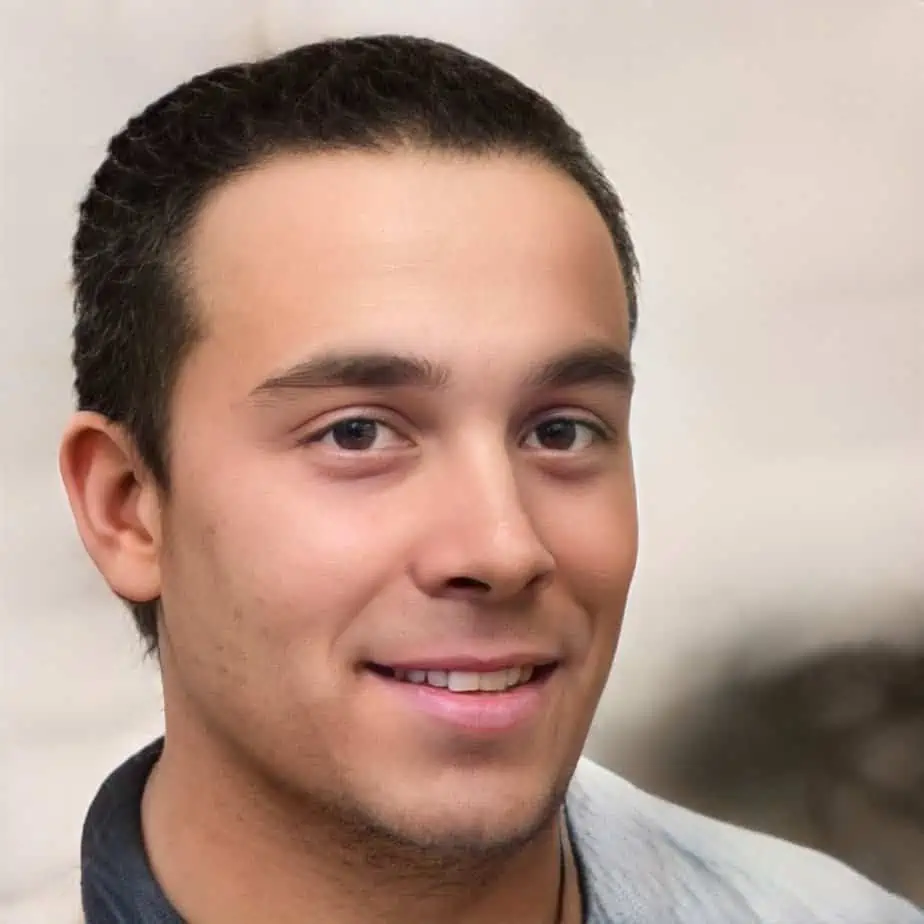 Jacky has a degree in Sports Science and is a Certified Sports and Conditioning Coach. He has also worked with clients around the world as a personal trainer.
He has been fortunate enough to work with a wide range of people from very different ends of the fitness spectrum. Through promoting positive health changes with diet and exercise, he has helped patients recover from aging-related and other otherwise debilitating diseases.
He spends most of his time these days writing fitness-related content of some form or another. He still likes to work with people on a one-to-one basis – he just doesn't get up at 5am to see clients anymore.