The PowerBlock Elite Dumbbells 5-50 lbs Weight is our best adjustable dumbbell, which has many weight settings from 2.5 up to 50 lbs and it is quite compact and balanced in its form. In fact, can replace your gym membership expenses for home workouts with this adjustable dumbbell due to its good center of mass.
Our step-up pick is the Bowflex SelectTech 552 Adjustable Dumbbells (Pair) and with this adjustable dumbbell, you can go for up to 52 1/2 lbs of weight and have over 15 weight combinations in just one dumbbell. It is easy on adjusting weights and it gives you an increased energy overall since it is easy to switch between exercises.
The budget pick is the Yes4All Adjustable Dumbbells 40-200 lbs Set and it is made of cast iron plates are rust resistant with black paint coating and it has a bunch of interchangeable weights for your body workouts and other needs on various ability levels. The adjustable dumbbell has fits 1.15-inch handles that are sturdy for your daily workout routines.
Table of Contents
A Little Background
Dumbbells can be classified into either of the following: adjustable dumbbells and fixed dumbbells. The fixed dumbbells can be found on your local gym as a set of dumbbells with various weights whereas the adjustable dumbbell is an all in one dumbbell that allows you to set the weight of the dumbbell depending on your needs or level of difficulty desired.
The purpose of an adjustable dumbbell is simply to help you gain while at home or in a small living area versus having an entire set of dumbbells with fixed weights that can be space consuming and also very expensive compared to the price of an adjustable dumbbell. This is why for those who want to work out at home, they can just grab an adjustable dumbbell for their exercise routine needs.
How We Picked
For the best adjustable dumbbell for your needs, here are some criteria you should follow:
Weight range: typically, you can choose an adjustable dumbbell with a weight range of 10 to 100 lbs or even more for advanced ones that are ideal for Olympic training and the like. While 100 lbs is usually the maximum amount of adjustable dumbbell weight that you can have, there are also those with 150 lbs and above or even up to 200 lbs if you are up to the challenge. Beginners should start with lower ones.
Material, warranty and durability: most adjustable dumbbells are made of cast iron to make them durable. They should not be flimsy at all and should be safe to lift at all times. You can also ask the manufacturer for any warranty that can be applicable for the adjustable dumbbell so you can return it if it is already damaged beforehand.
Safety: do consider if the adjustable dumbbell is safe to use by reading reviews as well as testing if the side screws of the plates are not easy to fall over to prevent accidents. The usual concern for an adjustable dumbbell is the safety, because you need to re-attached the plates of the dumbbell before using it, thereby causing potential risk if the plates of the adjustable dumbbell accidentally get loose.
Ease of changing plates: because an adjustable dumbbell requires you to change plates compared to a conventional dumbbell with a fixed weight, it should be fairly easy for you to change the weights or plates of the adjustable dumbbell.
Fitness level: do consider the fitness level you are in before you choose the adjustable dumbbell that is best for you. Some people like to go ahead and this can damage your muscles if you start with a super heavy set. On the other hand, you should also consider a challenging weight range to get the most out of the adjustable dumbbell without causing boredom.
Our Pick
Our best adjustable dumbbell is the PowerBlock Elite Dumbbells 5-50 lbs Weight, which is equivalent to 16 pairs of dumbbells. It is perfectly balanced in its design and works just as good as regular dumbbells. It has a range of 5 to 50 lbs on each hand and is made with an economical design that is safe.
Not taking up space at all, there are no plastic spindles on this adjustable dumbbell so it is only made out of strong materials. It can even be expanded up to 90 lbs per hand (on another set from the list). Moreover, you can make bench presses easier with this adjustable dumbbell.
It can take regular gym abuse due to its durability and works great as light dumbbells for beginners. It can be used by those in high school and college as well. The adjustable dumbbell is backed by 10 years of warranty for home use.
Flaws but Not Dealbrakers
The only con about the PowerBlock Elite Dumbbells 5-50 lbs Weight that is not a deal breaker is the fact that some color coded tabs can be missing, but this is a very rare case and a factory defect, which you can contact the seller for anyway.
Step-up Pick
Our step-up pick for the best adjustable dumbbell is the Bowflex SelectTech 552 Adjustable Dumbbells (Pair), which saves your workout space. It is great for condo units, small rooms, apartments, dorms and the like and it easily adjusts in 2.5-pound increments.
You can select the desired weight on this adjustable dumbbell with no fuss, which is perfect for easy leg and arm workouts. If you are a person who doesn't want a house full of weights then this adjustable dumbbell is a good alternative without going to the gym.
Giving you simple switching between weights, this adjustable dumbbell has a durable molding encases the metal plates. It provides a versatile workout and there is no need for multiple dumbbells at home. The adjustable dumbbell is ideal for quick workouts and for your shoulder, abs and chest workouts.
It also gives you quieter workouts due to the selection dials and the mechanisms of the adjustable dumbbell. You can still get good gains without leaving your home or apartment and you also get a 2-year warranty on weight plates and parts for this adjustable dumbbell.
Budget Pick
Our budget pick for the best adjustable dumbbell is the Yes4All Adjustable Dumbbells 40-200 lbs Set which is ideal for most strength exercises. Its chrome handle measures 16 inches and is diamond knurled for durability. It is easy to use and store and it can be used at home.
With a nonslip grip to keep it safe, there is no need for multiple dumbbells with this adjustable dumbbell. What's more, you can tighten it with little effort t all as the weight plate changes are made easier. You can enjoy an easy exercise routine at home with this 40 to 200 lbs set.
Great for core fitness, the adjustable dumbbell is easy to assemble and take out and is good for your arms, shoulders and back. It fits in a small workout space and is quite compact and convenient. If you can't make it to the gym but want to do heavy leg lifts, this adjustable dumbbell is good with its 5-year warranty for the weight plates and parts.
Best Adjustable Dumbbell for a Home Gyms
The Starring 65/105/200 Lbs Adjustable Dumbbells is great for indoor use and has a range from 5 to 52 lbs of weight. It is easy to mount and dismount by hand and its cast iron is very durable. This weight gives you a variety of exercises and its chrome finish is durable.
There is also enough room for upgrade for this dumbbell with its 1 1/8 inch diameter for the plate holes for compatibility with other weights. It has sturdy plastic trays and the whole thing gives a good amount of heaviness. You can store it in the garage as well when not in use.
Great for its varying weights, you get absolutely no chrome chipping with this dumbbell. It can keep you in tip top in shape all year long (even during the winter). It is ideal for your strength training needs.
Best Adjustable Dumbbell for a Beginner
The Golds Gym 40 Lb Adjustable Dumbbells have the ability to shape your back and legs with a dumbbell set out of the box. It has everything you need to get started and has a durable tubular steel bar. It can go for up to 40 lbs of weight and is ideal for a beginner at lifting.
It is also manually adjustable to your needs or skill level and it includes four dumbbell collars. This dumbbell lets you experience a full body workout and is also ideal for most experienced lifters. It is durable for over months of continuous use and is great for your arms and chest workouts.
Best Adjustable Dumbbell for Advanced Users
The Unipack One Pair Adjustable Dumbbells can go for up to 100 lbs for each hand with no tools needed in setting up. The cast iron is durable and the securely fitted handles and collars that are threaded keep it sturdy, small and convenient.
The chrome handles are durable as well and the adjustability is good, making it easy to use for various exercises at home. This versatile dumbbell is ideal for training indoors when it's raining, storming or snowing outside.
Best Adjustable Dumbbell for Casual Exercises
The CAP Barbell Adjustable Dumbbell Set (40-Pounds) is great for casual and home use, being made of durable solid cast iron. It takes up to 40 lbs of weight each dumbbell and is great for various weight combinations. It has a baked enamel finish so it won't rust easily.
There are 4 spin lock collars (threaded star) included with this fully adjustable dumbbell. The threaded bar is made of cast iron so it is highly durable as well. It is ideal for beginners and advanced fitness workouts and it has a foam grip for safety lifting.
Best Adjustable Dumbbell with a Storage Tray
The Bayou Fitness Adjustable Dumbbell 50-lb Pair is not too difficult to adjust at all and has convenient storage trays when not in use. There is absolutely no need to go to the gym with this dumbbell that can go for up to 50 lbs of weight.
Its steel construction is chrome plated so it is durable, yet it also moves up to 10 lbs at a time for better workouts. It has a safety design due to the small flats on the bottoms and the adjustment increments are good for most workout levels.
Best Adjustable Dumbbell for a Light Range
The Weider Speed Weight Adjustable Dumbbell 5-25lbs also has a storage tray and is easy to use for beginners who want a light dumbbell which provides a good workout overall. It has a comfortable grip for easy gripping as well as for easy weight changing.
It is great for a supplementary dumbbell and can take from 5 to 25 lbs. In addition, it is also ideal for a drop set after a big workout and has two pins on each side for safety and ease of adjustment. If you want a not-so-heavy adjustable dumbbell for the lowest budget then this is the way to go.
Best Adjustable Dumbbell with a Gloss Finish
No products found.
Given a gloss finish to protect it from rusting , the Omnie 105 LBS Adjustable Dumbbells Gloss is a good dumbbell at 2.5 lbs of increments for your needs of a corrosion proof dumbbell at home during the winter. You can be toning your body in the middle of the snow while at home.
As an adjustable dumbbell, it has durable cast iron plates and helps you to perform leg lifts anywhere with up to 52.5 lbs of weight combinations. It allows strength exercises in an easy way while the gloss finish keeps it durable for a long time.
You can be while watching the news at home while using this adjustable dumbbell. It is an ideal solution if you can't work out at the gym at the moment. This dumbbell is backed by a 2 year warranty for the weight plates and parts.
The Competition
Other adjustable dumbbells were simply not safe enough because of reports of being loose on the plates and also the fact that the plates were a bit of a hassle to attach and change. It is important for an adjustable dumbbell to be convenient and at the same time, safe to use.
Other Frequently Asked Questions
Q: How does an adjustable dumbbell work?
A: Compared to regular dumbbells, an adjustable dumbbell works differently in concept and design. A dumbbell that is adjustable works by being able to load and unload plates so you can choose the correct weight for your needs. Loading and unloading plates is harder with a regular dumbbell or hex dumbbell and this is why an adjustable dumbbell has been a popular thing nowadays.
It is very popular among people who want to exercise at home without a machine and without a lot of budget. Compared to having every single dumbbell at every weight, an adjustable dumbbell has it all because you can just take out weights one by one or add them little by little as you continue your exercise routine or fitness regimen.
Q: What are the major benefits of using an adjustable dumbbell?
A: An adjustable dumbbell has its many benefits, such as the following:
You can save up additional weight plates on your other exercises other than in a dumbbell. Some people like to use weights when they are training in a pull up bar to add to the difficulty. The adjustable dumbbell can be used to enhance your fitness regimen so that you can do more with just one dumbbell instead of relying on an entire set to power you up. It can even be used at home.
With an adjustable dumbbell, you can perform a ton of exercise varieties compared to a regular fixed dumbbell. Because the adjustable dumbbell offers variety, you can use it for various other exercises that is not limited to just one weight. You can adjust the difficulty however you see it fit and do it all with just one adjustable dumbbell without the need for a whole set of dumbbells at home or in the gym.
Adjustable dumbbells are super cheap versus regular dumbbells with fix weights. An adjustable dumbbell can be around $200 depending on various factors but a regular dumbbell set is pretty hefty at $3,000 more or less, which is only ideal if you're going to set up a gym. Surely, if you are a person who is saving a lot of money while wanting to stay fit or tone up your muscles, you need a cheap solution, which is the adjustable dumbbell.
Most adjustable dumbbells are also durable and made of cast iron, as long as you take good care of them. Cast iron, when maintained properly, can last you almost a lifetime, much like cast iron skillets. The fact that a adjustable dumbbell is not just capable of being but also pretty durable (if you ever purchased a decent brand that is) can make it worth buying and using all the time.
Q: What are the two types of adjustable dumbbells?
A: An adjustable dumbbell may be classified into traditional and innovative:
The traditional type of adjustable dumbbell is the kind that you have to manually unscrew and add or remove weights depending on how much you want and then fasten it again together. It can be troublesome, however, for those who want to save time and effort because of the need to manually fasten it together. It is, however, cheaper than the innovative type.
Now, let's move on to the innovative adjustable dumbbells. These don't require the need to manually change weights because of its one-piece construction, making it easier for those who barely have time to work out and those with small apartments, condo units, dorms or limited area, especially on storage. They can be slightly pricier than traditional adjustable dumbbells, however.
Q: What possible disadvantages can you get from having an adjustable dumbbell?
A: An adjustable dumbbell may have the following drawbacks you need to be concerned with:
An adjustable dumbbell can be time consuming if you are changing weights versus picking up the weight you want from a dumbbell rack right away. The problem with most adjustable dumbbells is that they consume a lot of time and take a lot from your workout regimen or training routine. Nonetheless, if you're not worried about the time spent changing weights then this is not an issue for you.
In addition to that, adjusting the weight of the adjustable dumbbell can be tiring. Because of the fact that the adjustable dumbbell needed to be unloaded and loaded with its plates, it can drain some of your energy that you may have intended to use in lifting the weight later on, thereby reducing your efficiency in lifting. While at first adjustable dumbbells are good, some people eventually get tired of using them.
Moreover, do know that some mechanisms of adjustable dumbbells aren't very user-friendly. Depending on the adjustable dumbbell that you buy, some either lack instruction material or are simply not very easy to adjust, which can be troublesome for you, especially if you are in a hurry trying to work out and use a adjustable dumbbell.
Q: How is a regular dumbbell different from an adjustable dumbbell?
A: To compare the major differences between an adjustable dumbbell and a regular dumbbell, here is a helpful chart:
| | | |
| --- | --- | --- |
| Criteria | Regular Dumbbell | Adjustable Dumbbell |
| Space | Requires a large room | Okay with small rooms |
| Ease of use | Just pick it up and start working out right away with great ease | Requires unloading and loading plates to get the correct weight |
| Price | A whole dumbbell set is very expensive for average people | Very cheap, can be purchased by anyone and used at home |
| Safety | Very safe because the plates are fixed and aren't adjustable | Because it's adjustable, plates may potentially get loose and cause accidents so be careful |
| Exercise Variety | You need to pick up different weights to perform various exercises | Adjustable dumbbells offer more exercise varieties because of its adjustability |
| Typical usage | Ideal for gyms and large areas, not good for small or limited areas | Can be used at home, in your dorm, apartment, condo unit and limited space areas |
| Max weight (typical) | 150 lbs | 100 lbs |
Q: How fast can I change the dumbbell weight on an adjustable dumbbell?
A: Changing the plates of an adjustable dumbbell may vary depending on the brand. Most brands of dumbbells, such as Ironmaster, can take you about 30 seconds more or less when you mount or dismount weights. Again, this depends on the design of the adjustable dumbbell and may be shorter or longer.
Q: How do I know if I'm buying the right adjustable dumbbell for me, which is safe to use?
A: To know if the adjustable dumbbell that you are looking for is the right thing, you should consider the following:
Make sure it's safe by checking the plates. It should not be too loose, since most adjustable dumbbells today suffer from a design flaw that makes it loose on the plates, potentially causing injuries and the like, and are more likely to injure you than regular dumbbells. Just to be safe, you should go for brands that are more known and have a good reputation.
It doesn't hurt to read online reviews or ask your friends about which brand of adjustable dumbbell is the best for your needs and won't fail you. Reading reviews and also asking some folks at the gym wouldn't hurt because you will know what are the pros and cons of each brand of adjustable dumbbell that you look at or consider.
The ease of storage is another factor when checking out an adjustable dumbbell for your needs. This is especially the case if you want to lift weights at home in a small area such as a dorm, apartment or condo unit, and have very limited storage space at hand. Most dumbbells can be space consuming so make sure you get an adjustable dumbbell that proves otherwise.
Do consider the weight range of the adjustable dumbbell. Much like when you want to purchase a regular dumbbell set, make sure you know the minimum and maximum weight you can get out of it and it should be just right depending on your body weight and level of intensity that you want or need (we'll discuss it later in a table below).
Finally, the adjustable dumbbell should be easy to change on the plates, but not loose enough that it may fall and cause accidents. Changing the plates of the adjustable dumbbell is the most tiring action of all, but if it is easier to do then it will be worth buying over an entire rack or set of dumbbells that consume too much space.
Q: If I'm doing dumbbell bench presses, what weight of dumbbell should I go for?
A: In order to perform a dumbbell bench press correctly , you can refer to the chart below on what's the ideal weight of your dumbbell. The chart is grouped for men and women and varies depending on body weight.
Gender
Weight range (lbs)
Weight of Dumbbell(s) in lbs
Beginner
Intermediate
Advanced
Expert
Male
120 to 190
20 to 75
65 to 105
90 to 140
125 to 180
200 to 230
50 to 90
110 to 125
150 to 160
190 to 205
240 to 270
70 to 110
130 to 140
170 to 180
210 to 230
280 to 310
80 to 120
150 to 160
190 to 200
235 to 250
Female
100 to 150
10 to 30
35 to 50
55 to 70
80 to 95
160 to 180
15 to 35
50 to 55
70 to 80
100 to 105
190 to 210
20 to 40
55 to 60
80 to 85
105 to 110
220 to 260
20 to 45
60 to 65
85 to 90
115 to 120
Q: How are adjustable dumbbells different from adjustable dumbbell handles?
A: An adjustable dumbbell handle is the simpler version of the adjustable dumbbell. Here is a brief definition of each.
The adjustable dumbbell handle is just a handle, as the name implies. You need to buy separate weights which are compatible with the dumbbell for it to work. The advantage for this is that you can easily pick up cheaper weights, making it super cost effective, but the challenge is finding weights that are just right for the design of the adjustable dumbbell handle. The max weight they can hold is only up to 80 lbs.
On the other hand, the regular adjustable dumbbell is usually an all-in-one package that does not require you to buy separate weights. An adjustable dumbbell comes with all the weights needed, but is slightly pricier than just buying the handles. The adjustable dumbbell, on the average, can be loaded for up to 100 lbs.
Q: For dumbbell curls, what weight of dumbbells should I have depending on my body weight?
A: A dumbbell curl can be a challenging thing, but you can refer to the chart below as to which dumbbell weight is the best for your needs, depending on gender and body weight:
Gender
Weight range (lbs)
Weight of Dumbbell(s) in lbs
Beginner
Intermediate
Advanced
Expert
Male
120 to 190
10 to 30
40 to 60
65 to 90
95 to 125
200 to 230
20 to 45
65 to 70
95 to 100
130 to 135
240 to 270
30 to 55
75 to 80
105 to 110
140 to 150
280 to 310
35 to 60
80 to 90
115 to 120
155 to 160
Female
100 to 150
5 to 20
25 to 30
40 to 50
60 to 70
160 to 180
10 to 20
30 to 35
50 to 55
70 to 75
190 to 210
10 to 25
35 to 40
55 to 60
75 to 80
220 to 260
15 to 30
40 to 45
60 to 65
80 to 90
Q: What are the main differences between a dumbbell and a barbell?
A: A dumbbell is different from a barbell in many ways. Here is a chart comparing the two types of weights to lift:
Weight type Difficulty Safety Target or goal
Dumbbell Made for beginners Safer, especially for beginners Strength imbalances
Barbell Made for advanced to experts Can potentially cause more injuries than dumbbells Leg workouts, high intensity workouts
Q: What common exercises can I do with a dumbbell?
A: A wide range of dumbbell exercises are available for you to learn and perform during your gym time, whether at home or at the gym. Here are some of the most suggested ones:
| | | |
| --- | --- | --- |
| Type of dumbbell exercise | Benefits | How to do it |
| Bench press | Great for pectoral and chest muscles | Squat against a surface and lift the weights as much as you can |
| Bent over row | Upper body toning, biceps, laterals, getting v-shaped | Row weights downwards below the chest with your core tight |
| Dumbbell clean | Power lifting, Olympic training, shoulders, hamstrings and glutes | Perform a wrist flip with the dumbbells, lift them with straightened legs and bring them down to squat position then repeat |
| Step ups | Great for the glutes | Step on and off a stepper platform with your weights |
| Scaption | Shoulders and joints | Lift the weights from side to side in an arc form |
| Cross body hammer curl | Boosts your nervous system, arms | Curl your forearms with your weight over your chest, one forearm at a time |
Q: Why should I include dumbbells in my training program?
A: The dumbbell is an important part of most training programs because they are beginner friendly and nearly anyone who has a good mindset can use them. Here are the advantages of using dumbbells:
You can practice for barbells by using a dumbbell. Compared to using barbells, a dumbbell is great for beginners who are just starting out on their fitness routine. In addition to that, training under a dumbbell first is important to prevent overworking yourself with a barbell in the future.
You can tone up just one body part at a time, which is less stressful, or you can also perform compound exercises depending on your exercise routine. The fact that a dumbbell is very versatile means that you can shift your exercise or training program depending on how you want it and when you want it. In short, with a dumbbell, you can perform either isolation exercises or compound exercises.
Dumbbells are great for different kinds of workouts. As we mentioned above, a dumbbell is great for those who want to shift from single to compound exercises with just one tool (or a number of tools, if you have a fixed dumbbell set. This is highly important if you often get bored with machines for weights.
Dumbbells are pretty cheaper than barbells. Obviously, since they are smaller, the dumbbell is also more economical and are ideal for those who want to go for a training program but don't have the right budget for it.
There are also many kinds of dumbbells to choose from, such as fixed and adjustable ones, depending on your budget and preferences. A dumbbell that is fixed is usually in a set, but an adjustable dumbbell is an all-in-one product which is more of a space saver. Whether you want an adjustable or fixed dumbbell is up to your choice or needs.
They are beneficial for your muscle tissues, which can help with your flexibility and strength while reducing injury. Unlike barbells and larger weights, a dumbbell is just right because it won't overpower you, especially if you are a beginner or novice in lifting things.
Dumbbells, of course, help you build muscles in an easier way. If you are looking to get some gains or just to stay fit, a dumbbell is a way to go and is a good starter in your training routine or regimen. It is also a favorite for most fitness enthusiasts due to its ease of use.
In addition to that, dumbbells can be used anywhere, even with limited space. You can basically use a dumbbell at home, in your room, while watching TV, while in a dorm, an apartment, a condo unit or basically anywhere they are allowed. The size of the dumbbell makes it super convenient for small areas.
Q: Which muscles or muscle groups benefit from the use of dumbbells?
A: A dumbbell workout should be able to fire up the following muscles in your body:
The biceps is one of the most obvious ones, since you often use your arm, and most people who want to gain better biceps often do dumbbells for starters. The workout motion in your arms can help your biceps to be toned.
Your shoulders, triceps and chest muscles also get enhanced, especially if you do some dumbbell bench presses a lot. You can also tone your pectoral muscles and deltoids with this exercise. Because a dumbbell can be a compound exercise tool, it's great for these muscle groups.
It's generally great for the glutes, or the gluteus maximus a.k.a. your buttock muscles and also some hamstrings. You also gain better quadriceps with dumbbells, especially if you do some lunges and the like.
The lats (latissimus dorsi) or your lower back muscles get more out of your bent over rows with a dumbbell, giving you that famous v-shaped boty that most people have dreamed of. Dumbbells are one of the best ways to get this muscle working tremendously.
The traps or trapezius muscle (from the neck to the collarbones and back) can also be toned with a dumbbell exercise, particularly a shrug exercise. In addition to that, the levator scapulae, sitting along the neck's side, can also gain benefit from this exercise.
If you work on calf raise exercises, your calves and thighs will benefit from a dumbbell exercise. Performing similar leg and knee exercises will get you the right results for these muscle groups.
Q: What things should I keep in mind to stay safe when using a dumbbell?
A: Using a dumbbell , like with most intense workouts , requires some safety tips to keep in mind to avoid the likelihood of injuries, such as the following:
Make sure you begin with light weights from 10 to 12 reps and then work with increasing the weight when you've finally mastered a set of weights. Don't go for large weights for starters, since they can tear up your muscles and cause injury.
Warming up is also something that can pose threat to your body's safety, as with all exercises. A good warm up before dumbbell exercises would be something such as a jog, some stretches or brisk walking. A good blood flow keeps your muscles in the right sync to prevent injuries.
Don't go further if you feel pain, since it may damage your muscles. If you overwork, you'll definitely feel pain so don't rush it. Alternatively, you can ask a coach or gym instructor or even a physician to advice you on dumbbell lifting.
The correct posture should be employed when you lift a dumbbell. A straight body makes sure that you are doing the right thing and it also helps to build a lean body in the long run. As with all exercises, having the right posture helps you to stay away from injuries and bone loss.
If you want to build your endurance, you can also have a drop set or a set of lower weights to take with you if you're tired of the bigger weights. In this way, you can still workout even with little weights and keep your muscles active in one session. Think of it as a closing number for your weight lifting routine.
Q: What is the safe lifting and lowering speed for lifting?
A: It depends on what you lift but generally, you should have at least 2 seconds of lifting, especially if you're doing heavier weights. This is followed by 3 seconds of lowering. It can be shorter depending on the weight you lift, such as 1 second for dumbbells. Nonetheless, it is important not to use momentum when lifting objects such as dumbbells or barbells because they can lead to muscle injuries and joint pains in the long run.
Q: Why is rushing your reps with a dumbbell not a good thing?
A: When you rush your reps on any exercise, it will make it less challenging and won't give you the necessary muscle gain that you are expecting (or calorie burning). Make sure that the speed is not too much so that you can gain the best effects of your dumbbell exercise or workout routine.
Q: Why is choosing the right weight range for your dumbbell or dumbbell set important?
A: Most people don't consider the right weight range for their dumbbell(s) at all. This is because they tend to pick a higher number because they're mostly jealous or insecure of their friends who can lift on a higher level. However, this mindset is wrong, and will only lead to muscle fatigue and injuries.
To keep it safe, you should consider the right weight set for your needs. It should not be too easy but not too hard either – pick something that you think you can be able to do so as not to waste money on dumbbells that are too heavy for you to practice on. You can just gradually upgrade your set or adjustable dumbbell if you've felt the difference after some time.
Additionally, you should also keep the number of reps just right. Start with 8 to 10 reps and then go for 20 if you've mastered it. Then, you can move on to a different or higher weight to challenge yourself. Never stop challenging yourself but never overwork yourself when using the dumbbell(s) wherever you are working out on.
Q: Why is a dumbbell exercise safer than a barbell exercise?
A: Generally, you may not need a spotter if you work on dumbbells versus working on barbells. In general, barbells are really heavy so if you don't have a spotter, you can get terrible injuries if you forgot to keep a steady grip on it. On the other hand, dumbbells are easier to lift and are less likely to give you injuries. Furthermore, dumbbells can be done alone and may not need a spotter if you are used to lifting dumbbells already (see below).
Q: Is there still a need for a spotter or gym training when using a dumbbell?
A: For beginners , yes, there is a need to go to the gym first and get your first lessons on dumbbells and lifting. This is so you can prepare to grab your first set of dumbbells you can use at home (or an adjustable, all-in-one dumbbell) when you've learned the basics.
Having proper gym training and basics for beginners is important when dumbbell lifting. However, if you're already pretty good at it, you can already do some dumbbell exercises at the comfort of your home or alone without the need of a spotter.
Wrapping It Up
As a whole, we think that the PowerBlock Elite Dumbbells 5-50 lbs Weight is our best adjustable dumbbell due to its normal range of up to 50 lbs of weight on each hand, perfectly balanced design and upgradability up to 90 lbs.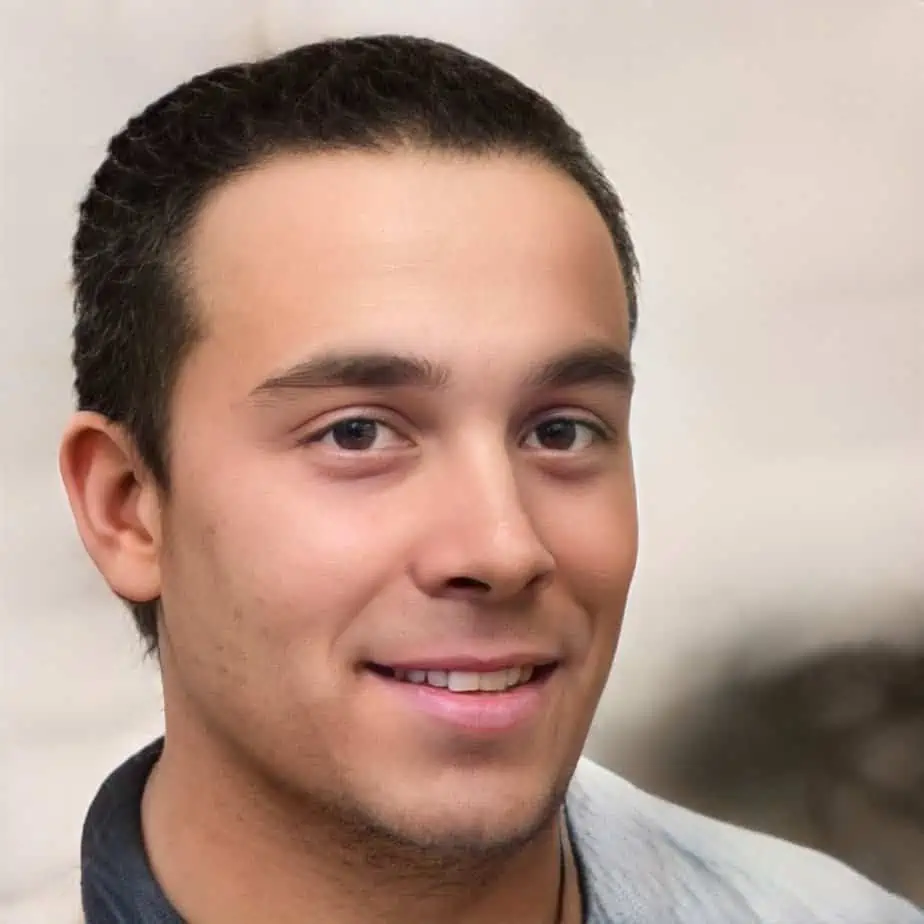 Jacky has a degree in Sports Science and is a Certified Sports and Conditioning Coach. He has also worked with clients around the world as a personal trainer.
He has been fortunate enough to work with a wide range of people from very different ends of the fitness spectrum. Through promoting positive health changes with diet and exercise, he has helped patients recover from aging-related and other otherwise debilitating diseases.
He spends most of his time these days writing fitness-related content of some form or another. He still likes to work with people on a one-to-one basis – he just doesn't get up at 5am to see clients anymore.