The Columbia Watertight II is our pick for the best  rain jacket, which comes in a wide variety of colors, is made with polyester lining and a nylon shell. It has many sizes to choose from and has a hood in its design. With a front zipper, it has a drawstring as well.
Our step-up pick is the Paradox Men's Waterproof and it has 3 colors to choose from with many sizes. It also has UPF 50 protection, and is made with 20% polyester and 80% nylon material. It is windproof as well as lightweight while being waterproof.
The budget pick is Gioberti Men's Waterproof and it has a Velcro seal flap on the zipper front and it comes with 2 pockets which are also zippered. Made with polyester material, it comes in a variety of colors and has a hemline drawstring as well.
A Little Background
A rain jacket is a kind of outdoor clothing that you wear during the rainy days. Some people also call it a rain coat, especially if it has a hood. This rain gear can be made of any material that has the capability of not getting wet too easily. The waterproof quality of this clothing makes it simpler to go outside in the rain without being totally wet, and also to protect your inner clothing.
You need to ensure that your rain jacket does not have lack of comfort when you wear it. The quality of the material can be the measurement of how much you can use it in violent weather when you go on a trip. Rain coats that are used for hiking should be durable yet have an ample amount of warmth and dryness during the rainy days.
Rain coats for school days, for hiking or for anything else come in various designs. Many coats today have a lot of different features to consider and it is just the matter of your needs or preferences. Some of these are so ultralight that they fit into small bags and can be easily washed, cleaned and stored away when you don't need to use them anymore.
The rainy days can take its toll on our health. Spending too many hours in the rain can make you sick because it will weaken your immune system. Children can be greatly affected by this phenomenon, so they need the best protection when the rainy season comes. Covering up with the right gear for the rainy days is important so that it will not make you sneeze later on when you get home.
One quality that any rain gear should have is that it will be tear resistant. When you take your rain gear outdoors, there is a chance that it might get damaged from the high winds or other objects like twigs from trees. If you need to use the rain gear for camping or hiking then you do need to consider durability as a big part of the rain wear.
The right size of material for your rain gear should be considered. Picking the right size can help you feel more comfortable in the long run and will get you less wet when the going gets tough under violent rain conditions. It pays to have a properly fitting rain gear so that you can stay dry in the rain and feel warm during the cold day as well.
How We Picked
In choosing the best rain jacket, you need to consider some facts first:
Sizes available: for small people, such as kids, you just need a small one but for adults who need to use them for camping or to pack for days and nights, they might need a bigger one for shielding them from the rain. Medium sized rain coats are ideal for teens and bigger kids for them to get more dry room.
There can be many sizes available for the rain gear, such as from small to extra large sizes. Picking the right size is important so that you will not feel uncomfortable with it.
Colors available: there can be different colors to choose from, because everyone has their own preferences when it comes down to color choices. The most common rain gear is usually black, red or blue but there can also be other color choices, especially if it is for the kids.
Hood or no hood: do consider if you want to have a rain gear that has a hood or no hood. While most have hoods, some don't need one because they already have a poncho or rain coat over them or a hat. Most of them, however, will prefer hooded gear because of its insulation from the rain.
Who will use it: those that are too big may not be suitable for kids as they can be too bulky. In the same way, teens and adults may not be comfortable with one that is too small.
Comfort levels: the material and design of the coat should be comfortable.
Materials used: as much as possible, make sure that the materials are durable, tear proof and weather proof. Most materials that are used on a rain gear can be made out of tear proof material and can be durable against violent weather. Nylon and polyester are among the most common types of materials for rain gear.
Number of pockets: it also pays to have the right number of pockets in case you need to carry a lot of stuff for the trip or to school.
Weight of the rain coat: if it is too heavy then it can affect the way you carry it when you pack it up with many items.
Warming pockets: some of them have warming pockets. Having insulation pockets is helpful for camping and hiking at the same time when you want to preserve your food items or drinks.
Waterproof qualities: consider one that has a high waterproof rating, such as IPX4 and above, so that it will be resistant against the rain. It should also be easy to dry when you are out of the rain and indoors.
Tear resistance and durability: consider durable material for your rain gear so that it will not be easily torn apart in the rain, especially in hiking and camping situations where the surroundings could be dangerous.
Our Pick
As our top pick, the Columbia Watertight II is made with a drawstring hood design and has a shell made of nylon material. It has a wide selection of sizes, from small to XXX large, and has many colors to choose from with its polyester lining. It can be easily machine washed and is fully waterproof. It also comes with easy to use pockets.
Flaws but Not Dealbrakers
The only concern with the Columbia Watertight II that does not break the deal is the fact that it is mostly for men in its design, but there are also other models out there that are for women anyway.
Step-up Pick
As our step-up pick, the Paradox Men's Waterproof has a UPF 50 rating, other than being a rainwear. It is made with nylon and polyester and is great for its windproof qualities. It can be easily cold washed and is waterproof for the roughest weather conditions, while not sacrificing breathability.
Budget Pick
Being our budget pick, the Gioberti Men's Waterproof is made with high quality polyester material. It is sealed with Velcro on the front with the zippers for easy closure and protection against bad weather. The pockets are well built on the zippers and the drawstring makes it easy to adjust on the hemline. The moisture wicking technology makes this rain wear very comfortable.
Best Rain Jacket for Women
The Columbia Women's Pardon is a great rainwear for women, which is available in many colors and sizes. It is made with full polyester for the lining core and full nylon material for the shell that uses omni-shield technology. The zipper closure of the rain gear is very easy to operate. It also uses 210T taffeta for the sleeves of the lining. It is repellent against stains and water and comes with hand pockets that are zippered for safety.
Best Rain Jacket for Men
For the men, the Helly Hansen Workwear is a great rainwear that comes in 5 colors and 7 sizes to choose from. It has a waterproof coating of PVC material and comes with a bungee cord for easy adjustability. The snap placket makes it easy to fasten during rainy days and there are also no shoulder seams for added durability. The front side has 2 pockets for accessibility. It is made with polyester material and resistant against mold and mildew.
Best Rain Jacket for Little Boys
For the little and big boys, the Columbia Boys' Glennaker is a great choice for you, with 3 color choices and nylon material for the whole rain gear. It can be easily machine washed for simple care and has some side seam pockets for easy accessibility. The elastic cuffs make them protective against bad weather. The zip front closure ensures warmth during the rain.
Best Rain Jacket for Little Girls
For the little and big girls, the Columbia Girls' Switchback has many stylish colors and also comes with elastic cuffs for added protection against the rain. Also made with nylon, it has a protective zipper closure and waterproof coating against bad weather.
Best Rain Jacket for Kids
For the kids, the Arshiner Little Kid is a great choice because of the bright colors made of polyester and the hood that makes it very comfortable and protective against bad weather. It can be used by children from 2 to 9 years old.
Best Rain Jacket for Skiing
The Wantdo Men's Mountain is ideal for the skiers and those going up the mountain. It is made with fleece lining and has a padding of cotton at 1,200 g and it can survive up to 1,000 mm of rain due to its waterproof qualities. The water repellent qualities of this ski gear can be great under the rain as well.
Best Rain Jacket for Hiking
The North Face Venture2 is great for those who are hiking, and is made with polyester, polyurethane and nylon material. There are many colors to choose from and it is also windproof in its material. Made with 2.5L fabric that is easy to dry, it has a nylon shell.
The Competition
Others did not make it to our list because of the lack of durability and water resistance. They were also not very good in terms of material, keeping you dry and lacked accuracy in sizing.
Other Frequently Asked Questions
Q: Why should I stay protected in the rain?
A: There are many reasons why you should stay protected under the pouring rain, such as the following:
You will less likely get sick. This is a very important benefit, especially for kids who needed to be protected against the pouring rain and harsh weather, so that they do not catch cold easily. They need to have a strong immune system to avoid absences in school. Adults who have jobs may also benefit from rain gear to make it easier to get less absences from their work.
Your clothes will not get wet and smelly. It will be beneficial for those who do laundry often. Clothes smelling bad after they get wet in the rain is mainly due to the mold and mildew of the damp cloth. If you don't expose your clothes to too much wetness then it can possibly resist mold and germs, which can also cause sickness.
You can stay protected against mosquitoes. Many diseases like malaria, chikungunya, zika virus and dengue fever come from mosquitoes, which lay eggs on rain puddles and other open water spaces. This is why the rainy days can be very dangerous so you need to stay protected in the pouring rain by having proper rain gear.
People with allergies will also stay protected. Those with proper rain gear and wind gear can less likely get attacked by hay fever or flu during the season and this can be a big help. It's not just about not getting sick but also those with nasal allergies can feel better when they get proper protection with the right clothing during the rainy days.
Temperature drops can also lead to pneumonia and other respiratory illnesses. Those who have a weak immune system, such as the seniors, can potentially have a problem with cold weather, as they can also have arthritis and the like. Cold temperature is something bad to joints, not permitting the old folks to move properly and freely without pain.
In case it floods, you might be at a risk to leptospirosis and other rainy day diseases. Floods can carry the bad stuff from rats and other pests from the sewers, which is why you should always wear rain boots and proper rain gear when you walk into the flood, especially if you live in a flood prone area.
Q: Why is proper cloth layering important?
A: Cloth layering is important in cold weather because of the following reasons:
You stay protected from the bad weather. This is important as many layers of clothing help you to stay warm during rain or snow. You can add more layers beneath your jacket or coat so you can have better protection against bad weather.
You won't feel cold during snow or rainy days. There is nothing worse than feeling damp or wet due to the humidity or the cold weather. Proper layering can help you feel warmer during cold days and can keep you comfortable in your daily activities.
You won't get bigger chances of getting sick. This is highly important for those who are prone to getting colds or cough or even flu and fever. Those who work or go to school won't have to absent often if they are not sick due to bad weather.
In addition to that, here are some tips on how to layer your clothing, in the correct order, and tips on what to include and not include:
For the base layer, always consider something that does not restrict your movement and also does not make your sweat rest upon your skin. The best material for base layers is any wool material or even synthetic material, but not cotton, since cotton can be bad for the cold weather as it absorbs moisture. It should be soft enough and comfortable, since it will be the layer that sticks to your skin often.
For the mid layer, consider a down jacket with at least 600 fill or any fleece jacket. It should be the insulating layer and should be lightweight, since it will still have to be the mid layer, not the top layer. You can adjust accordingly depending on the weather and depending on your purpose. Skiers can wear this mid layer differently.
For the outer layer, consider one that is tear resistant, wind resistant and basically violent weather resistant. The best way to go is a synthetic material known as Gore Tex, which is great for those really bad weather situations, whether you're in the rain or snow, and especially if you are sporting outdoors and the weather is bad.
Q: What are the different materials for the rain gear?
A: Different materials can be used to make rain gear, such as the following:
Cotton is considered a base material, and is unlikely to be in the common raincoat, but can be rubberized so that it resists rain and the elements. Some cotton are also fused with raglan and other materials to make them great for the rainy days.
Wool can be found in military raincoats, but they need to be fused with special materials so that they can retain their weather resistance while out in the rain, similar to cotton. The good thing about wool is that it acts better as an insulator compared to cotton, so it's most likely used in colder regions of the world when it comes down to raincoats.
Gore Tex is the most common type of raincoat material due to its immense popularity with manufacturers. Most rain wear can be made of Gore Tex fabric and it is made with a laminated membrane that is totally waterproof and windproof. This makes it ideal for the worst case scenario, such as a rainy afternoon at the campsite.
Vinyl is also a good raincoat material to consider, and is the most commonly found type of material for rain wear for kids due to the bright colors that can be made for them. Vinyl is great for printing and making custom designs, hence they are very popular with the youngsters. They are also the cheapest of all the raincoat types out there.
Nylon is another good synthetic material and is great for weatherproofing without the bulk. If you want to be able to carry your rain coat without being a nuisance to your baggage then this is the kind of material that you should look for. It is easily packable and can also be stylish in design.
Q: What is the importance of hoods in rain gear?
The hood in the rain gear has the following advantages:
It helps protect your head against the rain. When raindrops fall on your head, you are most likely to get sick because it will fall right on your head and affect your immune system. This will affect mostly children and babies so it is important that kids wear a hooded rain gear when they spend time in the rain, even if they have an umbrella.
It adds style to your rain gear. Most people add hoods to their rain and snow wear because it makes a fashion statement. Some of them even have fur and other designs that make a person stand out from the crowd in terms of fashion sense.
It gives you a sense of privacy. Most people have big hooded rain wear because they want to keep their profile low when they walk down the streets. This is important when you want to stay unseen by the public, especially by celebrities who want to walk outdoors and go shopping normally.
Q: What rain gear should I have during the rainy days?
A: Here are some things that you can wear on a rainy day to help you feel more comfortable:
Rain Gear or Clothing

Purpose

Styles to choose from

Umbrella

The umbrella is an important part of the rainy day getup, and is meant to properly shield you from the heavy rainfall that can make you wet.

·         Plain colors

·         Clear color

·         With pattern

·         With extended designs (e.g. cat ears, for kids)

Boots

The boots are important so that you do not catch leptospirosis in the flood. They also keep you safe from getting your feet and shoes wet.

·         Comes in different colors

·         Mid cut and high cut styles

Jacket

These are great for keeping you warm on a very cold day, especially during the rainy days.

·         Can come in different sleeve lengths

·         Can come in different materials

Scarf

These can keep you warm when you feel cold, especially on a windy day.

·         Available in a variety of colors

Cardigans

These are thinner options for those who want to have style during not-so-cold weather, such as light rain.

·         Available in various colors and materials

Poncho

A variant of the rain coat that can be used during the rainy days.

·         Different colors and sleeve length

Trench coat

Great for those who want to add style during the rainy days.

·         Different colors and designs

Rain coat

Great for all ages to protect them from the rain, especially with their hood.

·         Available in different colors, designs and materials

·         Can be clear or solid color
Q: Which parts of the world has the most rainy seasons?
A: There are certain parts of the world that get more rainy seasons than we probably do, so you should prepare a raincoat or rain gear. Here are the different places in the world that you should prepare on:
Hawaii: it is mostly rainy in Mount Waialeale (9,763 mm), Big Bog (10,272 mm) and in Kukui (9,293 mm) due to being a tropical place. If you want a place that has a lot of tropical rain, then it has to be Hawaii.
Equatorial Guinea: strangely enough, one that is situated near the equator also gets tons of rain, specifically in San Antonio de Ureca, at 10,450 mm of rain.
India: at up to 11,777 mm of rain, you need to prepare a lot of umbrellas because Cherrapunji in India has a lot of rain for you to take. It is officially the Guinness Book of World Record's rainiest place on earth. This is also because of its elevation, despite India being a hot climate country.
Colombia: the rainiest place in Colombia is said to be Tutunendo, at 11,770 mm of rain. It is located in South America and near Panama.
Cameroon: at 10,299 mm of rain, Debundscha in Cameeroon has a ton of rain, even when it's located in the African region.
New Zealand: the Cropp River in New Zealand gets about 11,516 mm of rain, and this place is near the Tasman sea. The country is known for being near Australia and Oceania.
China: a certain place called Emei Shan in China gets up to 8,169 mm of rain, and is one of the Four Sacred Mountains of Buddhism, which makes it not just a cultural icon but also a religious icon for the country itself.
Q: Why do clothes smell bad when they get wet in the rain?
This is because of the mold and mildew that gets stuck in the clothes when it gets wet and cold. Mold and mildew can make their way in cold weather, and we all know that mold smells bad, much like rotten food or bread leftovers. This is why you need to keep your clothes warm after you get them wet to avoid the funky smell that has resulted from mold and mildew.
In addition to that, there are contributing factors that can make mold grow faster, such as:
Rain water pollutants: there are certain chemicals that are in rainwater that can be affecting your clothes and your fabrics, making them smell bad. The pollutants come from the sea, which gets absorbed into water vapor and then into rain, which causes them to get into your clothes.
Type of fabric: certain cloth materials like cotton and silk can absorb more mold due to being cellulosic in their content. In addition to that, rayon and wool may also have the same properties, hence your clothing or fabric material can smell bad due to the mold and mildew.
Q: Is there a difference between waterproof and water resistant?
A: Rain gear can be classified as waterproof, water resistant or even water repellent, when it comes down to the material. There are some situations that waterproof and water resistant are two different things, also as compared with water repellent, such as with the following:
Water resistant means that water hardly gets into the material at all. It resists water in general and is most likely applied to those that can be sprayed by water jets or slight splashes of water.
Waterproof mostly means that the item can be submerged into water.
Water repellent means that it is hydrophobic or is given a special coating to resist water.
Q: What are the different types of weather shells?
A: There are various types of weather shells to choose from for your rain gear or weather gear, such as the following:
Hard Shell
Hard shell is ideal for those who want a good outer layer and is made for breathability as well. They have a stiff design and a hard exterior. Here are their pros and cons:
Pros

Cons

·         Hard shell is breathable in general.

·         You get a lot of protection with this kind of material.

·         They are waterproof in general.

·         They are not ideal for a base layer or mid layer.

·         They are not as insulating as soft shells.
Soft Shell
The soft shell is great for insulating and can be used as both a mid layer and an outer layer as well. If you want to do a lot of activities for the day then a soft shell rain gear is the best one for you. Here are its pros and cons:
Pros

Cons

·         They are great for insulation.

·         They can be great for high impact activities.

·         They have good breathability.

·         They may not be as protective as hard shell when going against rain and the like.
Hybrid Shell
Hybrid shell gear can be made of different materials, making them ideal for both protection and insulation. They can be windproof and at the same time, flexible and breathable. They pack durability along with soft materials. Here are their pros and cons:
Pros

Cons

·         They are good for both insulation and protection.

·         They can be waterproof and durable.

·         They are also very flexible.

·         They may be hard to find compared to soft shell and hard shell types of rain gear.
Insulated Shell
Any insulated shell rain gear can be made with fills, such as down or synthetic, so they are basically ideal not just for rain but also for snow and other really harsh weather, yet they can still be breathable. They can also be resistant to water and rain.
Pros

Cons

·         They can be completely waterproof.

·         They tend to be comfortable.

·         You can use them both in rain and in snow.

·         They can be a bit pricier than regular shell weather gear.
Q: What is the difference between laminate, coating and DWR?
A: These three types of breathable technologies for rain wear have the following qualities:
| | | | |
| --- | --- | --- | --- |
| Criteria | Laminate | Coating | DWR |
| Breathability | Laminate has the best kind of breathability. | Coating has fairly good breathability. | Durable water repellent wear is fairly breathable. |
| Durability | Laminate also has the best in durability. | Coating has fairly good durability as well. | It might require some re-treatment but it is greatly durable. |
| Price | Laminate tends to be the most expensive of all. | The price of coating is usually the cheapest. | It depends on the quality of the DWR. |
| Material | Laminate is made with ePTFE or expanded polytetrafluoroethylene. | Coating is made with PU or polyurethane. | DWR is usually a company made material. |
| Weight | Laminate is usually not very bulky at all. | Can be lightweight or even ultralight for packing. | It's not too bulky when applied to your clothing. |
| Waterproof | Laminate is the best when it comes down to waterproofing qualities. | Can be good when it comes down to waterproofing qualities. | It acts as a secondary improvement for waterproofing. |
Q: What are the different kinds of rainwear ply or layers?
A: When you choose the appropriate rainwear, they can come in different layers or ply, such as 2, 2.5 and 3, and they are characterized by the following:
2-layer rainwear are those made with Gore Tex, DWR and the like. They have a laminate coating that is more protective and they have enough flexibility. They provide an ample amount of water repellency.
Pros

Cons

·         This kind of rainwear is not very expensive to buy.

·         You can find them very comfortable to wear.

·         They are made from flexible materials.

·         They may not be as protective and durable as 2.5-ply and 3-ply variants.

·         They are not as breathable as other ply variants.
2.5-layer rainwear are great for flexibility as well as for added protection even with a roll-off rain protection system. It is also waterproof and instead of a protective fabric, it uses a protective layer that has been sprayed on.
Pros

Cons

·         They are generally more flexible and easy to move with.

·         They are great for quality and price ratio that is balanced.

·         It is a cheap option to consider.

·         If you want to pack your rainwear then this is a good choice due to being a lightweight gear.

·         They may not be as breathable, durable and protective as the 3-ply variant.
3-layer rainwear use laminated PTFE materials and have three layers, which makes them thicker and more protective than the 2-layer and the 2.5-layer ones. They have an outer fabric and a coating and are ideal for those really harsh elements.
Pros

Cons

·         These rainwear are great for durability for a long period of time.

·         If you need a lot of protection against violent weather, this is the rainwear to buy.

·         You can expect it to last for the years to come.

·         They tend to be bulkier and less likely to be packed easily.

·         They can also be very expensive in comparison to the 2-ply and the 2.5 ply variants of the rainwear.
Q: What features make a rain jacket different from the rest?
A: If you want to see unique features from any rainwear then they could be the following:
Zippers can make a difference in your rain wear.
Seam taping can be present to make them more waterproof.
The design of the hood can also make a difference.
The number of pockets can also help in deciding which rainwear to pick.
Adjustability using draw cord strings can also be present.
There are special rainwear that has vents under the armpits. They are used for sports and high impact physical activity to let out some steam.
The folding or packing option of the rainwear makes it ideal for traveling.
Q: How do I make the most out of my rainwear without ruining it?
A: There are some tips that you can do to maximize the usability of your rainwear, such as the following:
It pays to add a cap or bonnet to your hood for adding better protection against the rain.
Go for a tuck-in style when you go out in the rain, to prevent the ends of your shirt from getting wet.
When you're not using the hood, roll it up – this can prevent the rain from collecting in the hood.
It's a good idea to tighten the wrist straps in order to keep you comfortably drier.
When you're storing your rain gear, make it accessible, so that when the rain suddenly pours down, it will be easy for you to take it out.
Q: How often should I wash my rain gear?
A: Your rain gear can be washed depending on how much you used it. For the average usage, you can wash it about every 3 to 4 weeks. Alternatively, you can also follow the care instructions of the rain gear on its label or manual, so that you know when to wash it and how to wash it properly so as not to damage the material of the rain gear.
Q: How do I stay dry while hiking in the rain?
A: If you are in the middle of the rain and you are hiking, or you want to be prepared when you feel like it is going to rain, you can do the following tips:
Always prepare the right clothing. Make sure that you prepare your rain gear properly and ensure that they are easily accessible from your bag.
It also helps to choose the right place to hike on. If you do hike on waterfalls, they can actually look more majestic during rainy days.
You can warm up by bringing hot drinks such as coffee, tea, chocolate or even liquor on the way (if it's permitted). The rainy days can be cold so it pays to bring some snacks.
Don't be mad about it – rain is natural phenomenon! After all, like the saying sais, "after the rain, comes a rainbow", so don't sweat about it too much. You should learn to just wait for better weather. In fact, many people enjoy rainy days better than sunny days.
Q: What are rain ratings on a rain gear? How should I choose?
A: There are specific ratings as to how much rain a specific rain wear can be rated for, such as with the following:
| | | | | |
| --- | --- | --- | --- | --- |
| Rainfall | 1,500 mm and below | 1,500 to 5,000 mm | 5,000 to 10,000 mm | 10,000 to 20,000 mm |
| Weather classification | Very light rainfall | Light rain or average rain | Moderate rain | Heavy rain |
| Rating | Snow proof or water resistant | Waterproof | Better in waterproofing | The best in waterproofing |
Q: Is it possible to ride a bicycle while in the rain?
A: It can be hard to ride your bike when it is currently raining, but it is doable. In case you really need to go outdoors and it is very rough with the weather, here are some things that you need to consider first:
·         Consider your visibility by adding bike lights and reflective clothing.
·         Stay alert on the road and watch for obstacles. This can include railroads, spills and many more.
·         It's not always a good idea to go through floor or puddles. This is especially the case if the design of your bicycle is lowered.
·         Always try to ride as slow as possible, to avoid slipping in the rain.
·         If you have a rim brake, make sure you adjust it accordingly. Rim brakes tend to be less functional in bad weather, compared to drum and disc brakes.
·         Always be wary of blind curves when you ride anywhere.
·         For safety, just don't go outside if you think it's already too dangerous. This is if you see flying objects due to the extremely strong winds.
Q: On a rainy camping day, what should I pack to keep dry?
A: Camping while it's raining can be really tough, so you need to pick the right gear for you:
·         Consider a good rain jacket that is sealed properly for its waterproof qualities.
·         Get some rain pants that are long enough for protection and insulation, yet doesn't restrict movement.
·         It's great to have shoes with waterproof qualities so they don't smell bad when you're in the tent.
·         A good backpack should be durable and waterproof as well to protect your items.
·         The sleeping bag should also be lightweight and properly packed to prevent moisture.
·         Make sure you have enough change of clothes, and ensure they're less likely to get water on them.
·         It pays to have a tent with a rainfly and a properly sealed design.
·         When all's said and done, a sponge can also help dry things up.
·         Bandanas are also great for when you need to dry things from your gear.
Q: How do I ensure that my child's rain gear is protective:
A: You need to consider the following when choosing rain gear for your child:
·         Will it be comfortable for their daily activities?
·         What's the material made of: polyester, nylon or some other material?
·         Is the material child-friendly and free from harsh chemical smells?
·         Is the gear easy to pack whenever possible?
·         What size do you need for the rain gear?
·         How breathable is the rain gear for your child?
·         Does your child want colorful characters or designs for the rain gear?
Q: How do I run in the rain safely?
A: You need to consider the following safety and comfort tips if you want to run or jog in the pouring rain (if you dare):
·         Consider weather resistant gear.
·         Make sure you get proper layers of clothing.
·         The hat should be comfortable to keep the water out.
·         Make sure you know your route.
·         Keep the electronics out of the rain.
Wrapping It Up
In the long run, we think that the Columbia Watertight II is our pick for the best  rain jacket due to its drawstring, easy zipper action, variety of colors and sizes and durability of the nylon and polyester material.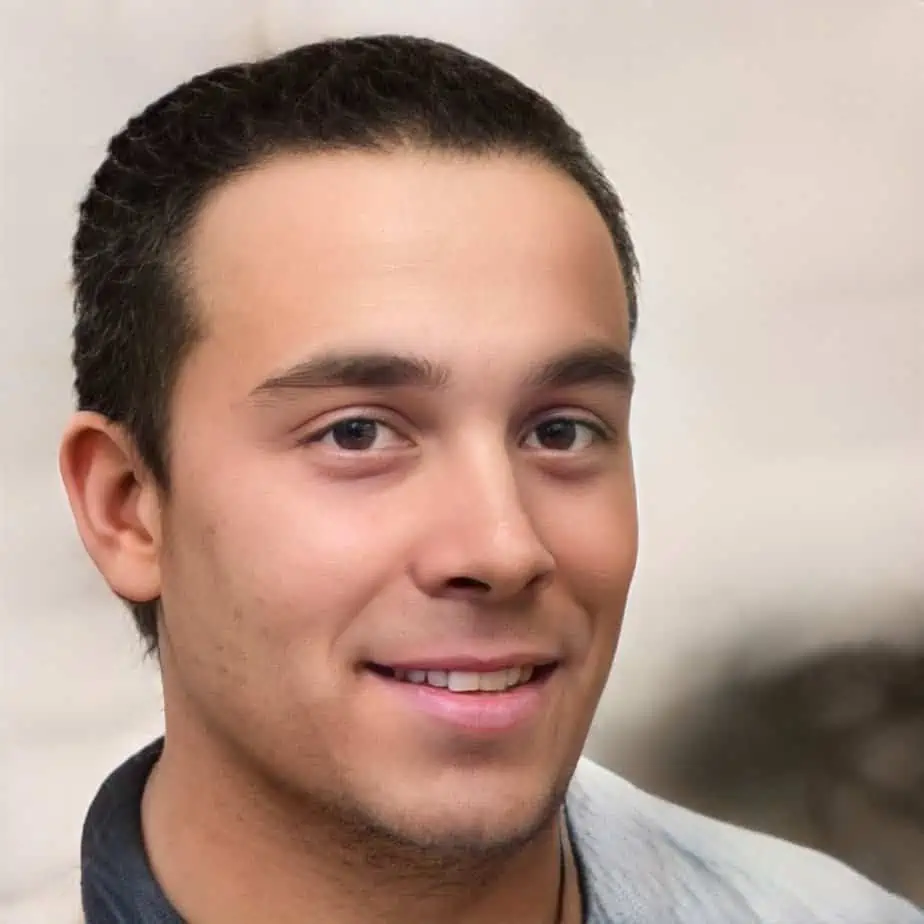 Jacky has a degree in Sports Science and is a Certified Sports and Conditioning Coach. He has also worked with clients around the world as a personal trainer.
He has been fortunate enough to work with a wide range of people from very different ends of the fitness spectrum. Through promoting positive health changes with diet and exercise, he has helped patients recover from aging-related and other otherwise debilitating diseases.
He spends most of his time these days writing fitness-related content of some form or another. He still likes to work with people on a one-to-one basis – he just doesn't get up at 5am to see clients anymore.