A favourable yoga DVD that won't break your bones, the Yoga for Beginners is the best choice for most people. It comes with succinct and clear instructions on how to achieve balance and stability in your movements. It contains 8 different workouts and each with a unique demographic such as for relaxation, balance, flexibility, energy, etc. Each routine differs in run-time from 10 to 60 minutes, which is perfect for all kinds of yogis. If you want to make a more transparent connection between your body and mind, go for this DVD.
As for a more expensive and devoted DVD, the Beachbody 3-Weeks Retreat is here to sort your troubles. It comes with its very own workout calendar, nutrition guide, class updates, and a pose tracker; the only things you need to begin your yoga journey. With step-by-step by instructions and 21 amazing sessions, each routine is 30 minutes or less, based on universal demands. You can boost your confidence, understand the flow of your body, and unwind to this best yoga DVD.
The Shiva Rea Daily Energy is a tried-and-true DVD for learning Vinyasa. It contains 20-minute routines for boosting metabolism, improving balance, and losing weight. You can even try its routine for deep relaxation after a stressful day. The best part about using this is you can customize your programs as and when you like. And for those who are already familiar with the basics of yogism, you can extend your practices to more advanced poses based on your skill level. This is one of the best DVDs for self-practice and self-healing. You can learn new breathing and awareness techniques while increasing stamina so you do not feel overworked at the end of the day.
How We Picked
A best way to choose the best yoga DVD is to look for only certified and long-term yogis for your guidance. This works on all levels because professional yogis are skilled in the right breathing and awareness techniques of each pose and they know what's right for you. Having said that, let's look at what we took into account before choosing the best DVDs on the market.
Proficiency Levels
A beginner would benefit the most from a DVD when it's designed for beginners to advanced practitioners. That way, you can learn about the fundamentals of yogism while progressing to more advanced and detailed stages. However, if the proficiency level of a DVD is for more experiences yogis, it should be mentioned without a doubt. This kind of knowledge comes in handy when looking for something that suits your needs and skill. And while most products cater to the universal standards, it is significant when you're able to re-teach yourself the basics even if you have an understanding of them.
Time
This refers to the number of minutes in each session of a DVD. Some DVDs offer 8-15 sessions with 20 to 60 minutes of customized routines. This focuses on varied fitness goals such as improving flexibility, deep relaxation, increasing stamina, weight loss, mindfulness mediation, etc. The total run time and content in each routine determines how effective and reliable a DVD is.
It also dictates the flexibility of the instructions mentioned in the DVDs. So, when you're most comfortable with practicing at the end of the day, some people often practice yogism early morning. The former traditionally demands a quick 20 or 30-minute workout, while the former a long, relaxing 60-minute one.
Concise Instructions
It's not worth your time when the instructor blurts out each pose and immediately moves on to the next. This kind of routine lacks a deeper understanding about yogism and the breathing and awareness techniques of each pose as you practice them. The instructor must describe each pose in relation to its body movement, posture, and benefits. He/she should be able to illustrate which pose targets which muscle group and how deepen the stretch goes to ensure relaxation and balance. Proper instructions on posture control and spinal alignment goes a long way when you're practicing at home.
Our Best Pick
Sale
The Yoga for Beginners is one of the best DVDs for introducing yoga into your life. It houses 8 yoga workouts with an insight into each pose. This DVD is extremely comprehensive and insightful. It starts from all beginner sequences that can come in handy if you're a runner. It offers all basic stretching exercises, while the instructor, Barbara Benagh, makes the process simple and effortless. Referring to the best yoga DVD for your practice is not complete without a full-length mirror in front of you. That way you can match each pose as seen in the DVD with the help of the mirror.
For beginners, there are plenty of areas to improve when it comes to alignment and postural control. This DVD offers the best guidance because it is backed by a skilled yoga instructor who has been teaching yoga to hundreds for over 35 years. This DVD is best for people struggling with flexibility issues and stress. It helps in relaxation, improving blood circulation, and increasing a sense of self-awareness for healthy living. You will not be disappointed investing in this DVD which is available at an affordable and invaluable price.
Flaws but not dealbreakers
The instructions seem slow and long, which is best for someone completely unfamiliar with yogism and its practices. You won't get to learn about the proper breathing and awareness techniques for each pose because the instructor focuses on alignment more than anything else.
Our Best Step-Up Pick
Want a complete yoga package with a food plan, calendar, and yoga guide? Try the Beachbody 3-Week Yoga Retreat. This program has laid out a complete 3-week yoga session for you. Starting with working on your foundations during the first week, it houses expansion and progression as its core second and third week classes. This DVD is best for anyone looking to elevate their yoga practice. Plus, you can broaden your handle on each pose with the help of its pose tracker. The pose tracker helps you keep all your poses right and recorded. So you can view how far you've come along in this 3-week journey.
Even though this DVD is a bit expensive for choice, it has everything you need to kickstart your yoga practice. With step-by-step instructions, you get through 21 classes that are 30 minutes each. And by the end, it's no different than paying for a yoga class in your city. It's guaranteed to make you feel relaxed, flexible, and strong. Isn't that what yoga is all about? That said, each class focuses on working your core, balance, and stretches. And breaking in 30 minutes daily shouldn't be much of a hassle for you. In addition, the relaxation class and 10-minute focus session make all the difference.
Our Best Budget Pick
The Shiva Rea: Daily Energy brings in a new perspective to the way you practice yogism every day. We recommend this DVD for its simplified yet powerful workouts. If you're familiar with practicing this kind of a workout before, you'll know why this DVD is so important. On top of everything, it is available at an affordable price. So, for going forth with actual poses such as in Vinyasa for boosting both concentration and energy, the Shiva Rea is great for you. You will absolutely love this DVD if your skills lie between beginner and intermediate. The flow and asanas mentioned in this DVD are easy to fit into your workout and they're so simple to customize based on your strengths. To complete the deed, if you want to squeeze in a 45-minute session in under 20 minutes, these DVDs come with a short customizing feature to let you do that. So, you don't have to compromise on time as well as effort.
As for the instructions, Shiva Rea does the best job with her calm temperament and confident stride. She helps you understanding each pose and form more intricately than ever before. Along with guiding you into the right breathing and awareness techniques.
Our Best Pick for Flexibility
The Gentle Yoga for Balance focuses on different parts of the human body to alleviate muscle stiffness. It contains all the right kind of moves and poses that will help you stretch every muscle. The only equipment you need to go ahead with this program is a yoga mat and a high-back chair. Rest is all up to you and how carefully you follow the instructions. Starting with the neck and shoulders, Jessica Smith releases all the tension by opening up your muscles. Studies suggest that neck and shoulder pain is very common amongst desk workers. So, if you're sitting at your desk for hours straight, muscle stiffness is a common problem for you. Following that, you improve your posture by opening your heart and releasing the spine. This also helps in pain relief and injury recovery, if you do it right.
For many reasons, this best yoga DVD does well to unlock joints and soothe muscles in the neck, shoulder, chest, back, hips, and knee region. It gives importance to all significant aspects of your body for maximum pain relief and the best full-body stretch. This is important for improving flexibility, especially if you sit at your desk for longer hours, at a time.
Our Best Pick for Rejuvenating
Want to start your early morning yoga practice? Go for it with the Namaste Yoga The Complete First Season. This DVD has the power to relieve anxiety and make you more focused and balanced in life. And if you have a hectic lifestyle, such kind of a daily practice would help you. The therapeutic effects of practicing yoga every morning is paramount. It not only improves the quality of life, but improves sleeping patterns, reduces chronic pain, and helps in muscle recovery. As does the Namaste Yoga The Complete First Season. These DVDs include 22-minute sessions for learning beginner to advanced poses such as Warrior, Arm Balance, Triangle Pose, and many more. There are a total of 13 sessions focusing on Hatha and Vinyasa yoga. And each session contains a new recipe for deep relaxation that you can rely on daily. These DVDs don't just teach about yogism, it teaches you about every single pose and its true meaning. So, the more you hear the instructor talk, coupled with the relaxing music playing in the background, the deeper you understand and learn. This helps in transitioning to the kind of yogi you'd like to become. And it helps in aligning your physical movements to your breathing.
Our Best Pick for Strength
No products found.
The Flow Yoga Elements of Yoga is soon to become of the best DVDs on yogism because of all the routines mentioned in it. For example, it contains 20-minutes divided into 10-minutes balancing session, 10-minute core workout, 10-minute breathing exercise, and 5-minute relaxation. This in combination with a few extra bonus features to help you feel active and strong. If you're looking for something that consumes less time and teaches poses at a calm and smooth speed, go for this one. The core workouts penetrate deep into your abdominal muscles, while the breathing and stretching exercises offer balance. It's no doubt that you will feel calm and relaxed after each session.
Each practice routine has its own element to it such as earth, air, and water. The instructor, Tara, strives and achieves to mimic the movement of water to the fluidity of the body and mind. This is an important aspect of yogism as it pushes for deep relaxation and vital energy. We'd also like to call attention to its core workout routines. It includes chaturanga, sun salutations, warrior poses, planks, and much more. Which is enough to make you strong and build resistance. Each segment comes with it own health benefits along with an effortless breathing and awareness practice.
Our Best Pick for Weight Loss for Men
It is possible to lose weight and gain core strength with the Yoga Boost DVD. This is the best DVD for beginners who have never experimented with yoga as a weight-loss exercise. We would recommend this to you if you've never attempted to touch your toes. And on doing so, have realized that you can't. These DVDs do not demand from you painful or awkward postures. It incorporates yogism as a dedicated weight loss training system for men. It consists the kind of asanas that boost your metabolism and work all muscle of your body.
Each workout routine has its own fitness goals. For example, the Yoga Sharpen routine aims to teach you about all the basics of the practice. This is the best energizer's workout for beginners who have never practice yogism in their lives! The Yoga Sweat routine is a power class for weight loss. It is precisely what raises your heartbeat and gets your muscles burning. Consider this DVD as your very own yoga-inspired HIIT training workout. After each session, the instructor shows you a few sore muscle-soothing exercises, just like a restorative workout routine. You need this to help you meet your fitness goals faster and efficiently.
Our Best Pick for Weight Loss for Women
The Jillian Michaels Yoga Meltdown is the ultimate physical routine for women. This is one of the most challenging DVDs that has gain momentum over the years. From this, you get 30-minute sessions starting with a warm-up and ending with a cool-down routine. All beginners need to progress from Level 1 toward Level 2 for maximum results. Never in the same manner will you see a DVD that introduces yoga with such intensity and accuracy. The Jillian Michaels Meltdown is a best way to introduce yogism as a weight loss workout program. It contains interval training sessions which get your heart pumping and muscles burning. For better stability, you will also find certain repetitions in movements to soothe your muscles and prevent injury.
We recommend this DVD for beginners, intermediates, and advanced practitioners. People who want a new approach to practicing back-bending and balance poses for weight loss. This is more of a gym-based routine for yogism. However, if you have bad knees, consult with your physician before indulging in this kind of a workout. It contains sessions where getting up from the floor can be difficult if you have weaker joints.
Our Best Pick for Arthritis
The Yoga Over 50 is the best, restorative DVD for adults with joint problems. It incorporates various meditative and chair-based routines for pain relief and deep relaxation. So, your body feels good and stretched after each session. It contains 8 routines that boost flexibility, ease pain, improve balance, and boost core strength. So, if you thought you could never get back on the horse and become strong because of your arthritic or any other bone-related problem, try this. These sessions help correct posture for adults and older adults who haven't pursued yogism. You no longer have to wrestle with your inflexibility alone.
Each routine has 20 to 60-minute customized sessions from the following programs: flexibility and strength, seated poses, gentle chair yoga, deep meditation and relaxation, sun salutation, osteoarthritis, and osteoporosis. It is an insightful and efficient DVD for everyone. And it lets you know it's rooting for your growth and concentration, wherever you are. You can take this with you on your travels and take 30 minutes away in your hotel room. It's the best way to promote healthy living and flexibility into your daily lifestyle. Regardless of your age, professional, and daily routine.
Our Best Pick for Pain Relief
The Gentle Yoga 7 Beginning Yoga Practices contains over 3 hours of expert and effective instructions. Recorded in relaxing and therapeutic outdoor locations, these are the best beginner practices for full body pain relief. The videos are shot in such a way that you will find it easier to mimic the instructor's posture correctly without feeling uncomfortable. It is extremely easy to follow each pose along the lines of the instructor voice commands. And the trees or mountains or lakes in the background help de-stress and rejuvenate easily. You can versatile routines to fall back on such as lying full body practice, morning energy practice, desk work relief, balance, traditional standing flows, and much more. It also helps with digestion relief from constipation, bloating, and stomach pain. The intuitive and smooth navigation of the setup adds to the whole experience of using the Gentle Yoga 7 Beginning Practice.
If you're looking for something concrete and effective for relieving stiffness and pain, go for this one. It does the best job at incorporating a slower, yet supportive meditative style exercise for most. You won't regret not signing up for that yoga class once you have by your side to improve balance and flexibility.
Our Best Pick for Power Yoga
Our last DVD on the list is the Power Yoga Collection. It contains beginner sessions with attention to detail to every movement and pose for power yoga. It has plenty routines for you to try, even if it's for the first time. For someone who's an intermediate, there are a few challenging routines for you to try. The production quality of this DVD is worth considering. It does have a therapeutic effect on anyone practicing the routines on a daily basis. Couple this with light cardio sessions spread out efficiently in the week, and you'll see results soon enough. It keeps you active and going all day long, without over working your muscles and brain-power.
The best way to incorporate this routine into your exercise routine is to use 3 sessions each week with some light cardio or strength training exercises. You can use the 3 sessions for a restorative and cool-down routine. It also comes with a warm-up and pre-exhaust session before intense workouts. So, the clear and straightforward instructions of this DVD have got you covered for the best.
The Competition
You don't have to spend hours in front of your laptop screen to hunt down the best yoga DVD for your home practice. With our choices, you can rely on each and every one of them to help you meet your fitness goals. Be it weight loss, deep relaxation, mastering mindfulness, improving balance and flexibility, or just learning more about the fundamentals of yogism. In fact, these DVDs offer the best of the best information of over 80 asanas necessary for healthy life. Even if you end up buying most or all of them, you will benefit the most because you get varied sessions for the best price.
Frequently Asked Questions
Q. Can practicing yoga regularly promote weight loss?
A. Based on all our recommended DVDs to choose from, each one promotes weight loss and healthy living with the help of various asanas and challenging routines. So, can yoga help you shed pounds and tone muscles? Many authentic reports have concluded that making an effort in practicing yogism regularly has the power to improve your body-brain connection, which aids weight loss in myriad ways.
Let's not shy away from the fact that light workouts do not have the same calorie-shedding capacity as aerobic workouts. But the end result of many research-based studies have proved that yoga does indeed help people shed the extra pounds. Some of the best studies in the industry have analysed the influence yogism has on obesity-related diseases which helped reduce Body Mass Index, body weight, body fat, and waist size.
Based on our personal research, we found that people with yoga DVDs are often driven by their weight-loss fitness goals more than anything. Such users incorporated healthy eating habits along with increased physical activity to increase lean muscle mass and get rid of body fat.
So, can you do the same with the best yoga DVDs? Of course, you can! Here are some valid researches to back up your fitness goals this year.
Yogism, as traditional and ancient discipline it is, incorporates versatile physical poses, breathing exercises, and meditative techniques as an alternative therapy for weight loss. It also incorporates non-dietary measures toward shedding calories. Practitioners no longer have to rely on supplements to lose weight and increase lean muscle mass. Base on a number of clinical trials, yogism has a direct influence on obesity. It helps reduce body fat, flushes out toxins from the body, and reduces waist size. This is even more effect in long-term practitioners of yogism. Based on 15,550 adults who had 4 years of practice in yogism, it was concluded that they were 2 to 4 times less likely to gain weight as the adults who never practiced yogism. (1)
On a similar note, yogism also improves body composition as the most effective and best therapy for the long run. This is because focusing more on breathing and awareness, which are essential factors of yogism, also contributes to weight loss.
Other health benefits of yogism, that in one way or another contribute to weight loss, are pain relief, core strengthening, increased mindfulness and mind-body awareness, and anxiety and stress release. All these have a direct effect on the body's Hypothalamic-Pituitary-Adrenal axis which is often under pressure during stressful situation. Following that, long-term practitioners have also shown signs of reduced binge-eating responses. This has contributed to healthy eating and dietary eating as a natural way of living.
One of the key aspects to this theory, as recommended by the best physicians and health specialists, is the role of the adipose tissue in our body. This tissue is responsible for the proper functioning of the endocrine system as it secrets adipokines. Adipokines are responsible for the way the human body consumes energy, stores fat, and metabolizes various kinds of food. This mechanism, when influenced with the help of various yoga techniques, can impact the way you eat and what you eat. (2,3)
So, this analysis proves how effective a role yogism plays on weight loss for adults and older adults. (4)
Q. What are the most common yoga poses and their health benefits?
A. If you understand yoga anatomy, you could alleviate certain types of discomfort and health problems with the help of yogism. For example, from the sources mentioned above, it is proven that yoga reduces stress, aids weight loss, improves the physiological aspect of the body, regulates better hormonal response, and increases energy.
Here are some common yogism poses to look forward to, which are also found in most DVDs for improving flexibility and overall well-being.
Bridge pose (Bandha Sarvangasana)
The Bridge pose is a best hip opener for flexibility and split training. It benefits your spine, back, chest, and stimulates your hormonal regulators such as the thyroid. Many practitioners rely on this pose for increasing stamina and shoulder flexibility.
Downward dog pose (Adho Mukha Svanasana)
This Downward Facing Dog pose is the most common pose of the century. It helps decompress and stretch the spine for better spinal alignment. Similarly, it stretches your arms, hamstrings, and rejuvenates your body for deep relaxation and stress release.
Child pose (Balasana)
The Child pose is effective for stretching your back and shoulder muscles. This is especially helpful for regulating breathing and creating a calm sense of body awareness. If done right, this pose can be one of the most relaxing and therapeutic poses for stress release.
Easy pose (Sukhasana)
The Easy pose is a best hip opener and relaxer. You can practice this pose almost anywhere; on the beach, in your room, or even in the backseat of a car. It lowers anxiety and pushes fresh oxygen to the brain for deep relaxation and mindfulness.
Warrior sequences
The Warrior 1 and 2 poses, in Sanskrit referred to as Virabhadrasana I & II, are best for building core strength. They also have a direct influence on your spinal posture which is necessary for mobility and balance. The warrior poses help build concentration and stretches out all muscles in the body, including the knee, spine, and shoulders.
Corpse pose (Vrksasana)
The Corpse pose is another common pose that is usually considered a restorative asana. It is a best cool-down pose after an intense practice. It soothes your muscles and bones while pushing for balance and flexibility of the neck and shoulders.
Wrapping It Up
The Yoga for Beginners sets the tone for learning about the fundamentals of yogism. It's the best yoga DVD on the market. And one of the main goals of this DVD is to achieve balance and energy and to create awareness between the body and mind. So, you feel more confident, relaxed, and attentive in each session as much as in your daily routine.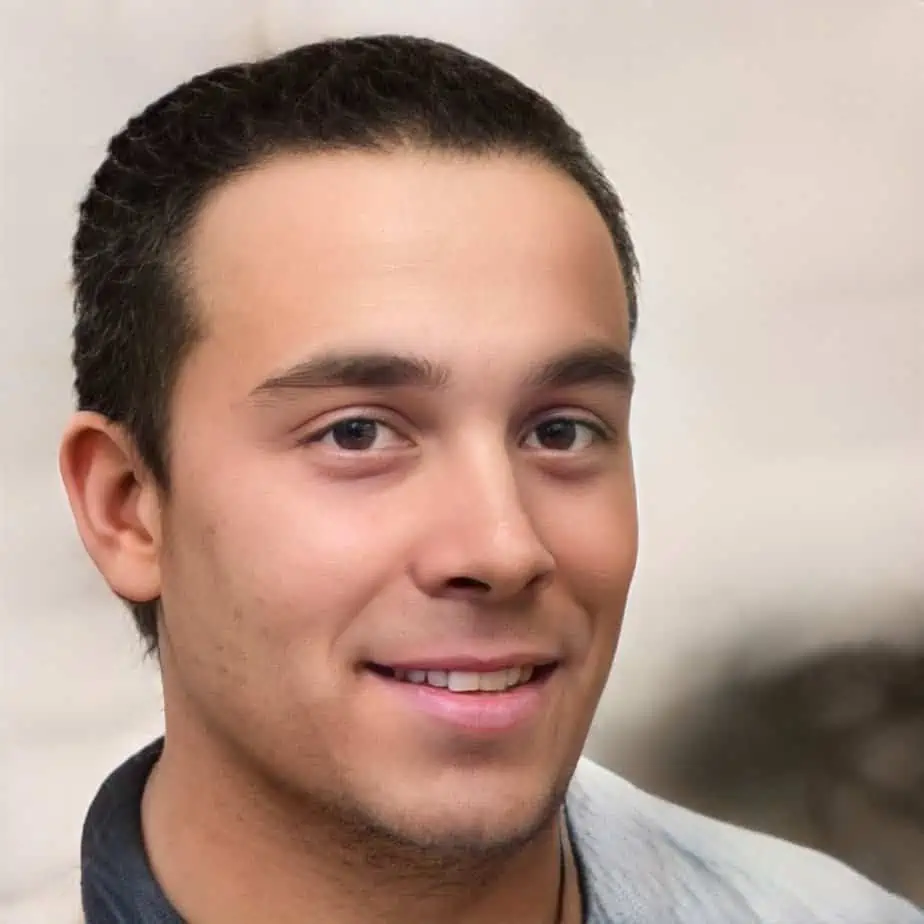 Jacky has a degree in Sports Science and is a Certified Sports and Conditioning Coach. He has also worked with clients around the world as a personal trainer.
He has been fortunate enough to work with a wide range of people from very different ends of the fitness spectrum. Through promoting positive health changes with diet and exercise, he has helped patients recover from aging-related and other otherwise debilitating diseases.
He spends most of his time these days writing fitness-related content of some form or another. He still likes to work with people on a one-to-one basis – he just doesn't get up at 5am to see clients anymore.