The Ododos High-Waist Yoga Leggings gives you the best of all worlds. It contains a spandex, polyester, and nylon blend. Which means it offers comfort, tensile strength, and moisture-wicking properties. This pick is best for anyone looking for flexible, high-waist pants. It is easy to wash and holds up well against a few washes. It prevents moisture and germs from sticking on its surface. While from the other end it prevents perspiration of entering the fibers of the material. It is frequently used as the best workout pants for all kinds of practitioners. If you're looking for extra protection and comfort, don't look any further than this pick.
The 90 Degree By Reflex Performance Activewear has gone through a great deal to become the best yoga leggings for the price. It is made from eco-friendly polyester and spandex. Has a unique 5-lock stitching design and a gusset crotch to prevent tears or any such problems. And a hidden waistband pocket for making life easier. We loved this pick for its pull-on closure and high-quality seams. It feels as good as it looks. And you don't have to worry about stretching or bending in them. The fabric remains strong and untired even after you wash them.
The VIV Collection Solid Brushed Leggings has a striking premium quality blend of polyester and spandex. And the best part about this one is that it's affordable and available everywhere! It features a hidden waistband pocket, a non-see through fabric, and ankle length. The spandex offers incredible elasticity while the polyester is moisture-wicking, lightweight, and highly durable. For those who buy under a budget, buying cheap doesn't always have to be a compromise. At least not with the VIV Collection Solid Brushed Leggings. These are more concerned with keep you comfortable and supported rather than prioritizing on deteriorating after a couple of washes.
A Little Background
Those of you looking to invest in a breathable and comfortable pair of yoga leggings should know that such clothing does not cost you a fortune. Aside from getting you through an intense yoga session, buying yoga leggings is more than just a workout investment. You can use it for walking long distance, lounging, or bringing back coffee every morning from the coffeeshop. There's nothing wrong with making decisions as your own personal yoga teacher. And one of the main decisions to make is to choose smart and sensible yoga leggings.
Practicing yoga regularly as proven to have mind and body benefits. It improves our stress-regulating and physiological system; and it also impacts brain functions and its energy levels. In one study, the practice of hatha yoga, which is one of the most common forms of yoga, improves the way our brains react to our surroundings. As it also impacts our stamina and exhaustion. Practicing for not more than 30 minutes of hatha yoga can alter our thinking patterns and behaviour. (1)
This is in conclusion to a research conducted by the University of Waterloo. According to this study, yoga has an impact on 2 primary functions: the release of endorphins in the body and blow flow to the brain. It also influences the chemical processing responsible for reducing negative thoughts. Guided with proper breathing and meditation techniques, the physical and mental health benefits of yoga are paramount. And this, in companionship with the best yoga leggings is extremely essential for your overall health and well-being.
How We Picked
The quality of yoga leggings varies depending upon its material, stretch-ability, length, and price. Many leggings are the combination of the best materials, 4-way or 2-way stretch-ability, mesh vents for increased ventilation, and a valuable price. Having said that, this is what you need to know about choosing the best features for the best yoga leggings.
Materials
Polyester: Polyester is a synthetic, man-made fabric. It is one of the highest-selling synthetic fabric for clothes, followed by home furnishing. That said, here are the pros of wearing polyester for yoga practice. (2)
It has moisture-wicking properties.
Polyester fibers are incredible strong and resilient to abrasions.
It is stain-resistant and has a low absorbency rate.
It doesn't stretch out of shape, even after consistent washing.
Spandex: Spandex is also known as lycra or elastane. It is another synthetic fiber known for its elasticity and body-conforming properties. (3)
It is extremely lightweight and comfortable.
The material is conformable and retains its original shape.
The fabric has good elasticity and stretching ability.
It does not absorb other chemicals or moisture.
Cotton: Cotton is known for its breathability, comfortable, and durable properties. It is available in multiple weaves, each with its own pros and special features. (4)
It is a lightweight and comfortable material.
It can be made into a high-quality fabric, along with spandex for increased durability.
It doesn't absorb moisture or sweat as much as other natural materials.
Nylon: Nylon is a part and parcel of synthetic polymers.
They have good tensile strength.
Nylon is abrasion-resistant and weather-resistant.
It has body-conforming properties.
Moisture-Wicking
The best yoga leggings should be able to keep moisture and sweat away. When you wear leggings to a workout session, it's inevitable that you will perspire to a greater degree. This may be because of physical exertion and it may also be because of practicing in warmer climates. So, you do not want your pants to retain and absorb all that perspiration. This can cause discomfort and produce a sweat stink due to bacteria build-up. As a result, the stickiness will make you smell of sweat, which is always unpleasant.
To obtain a better grasp at buying yoga accessories, look for leggings with moisture-wicking properties.
Length
The best yoga leggings should be of the right size. This means the pants should cover your lower body well. This applies to both short and average height persons. Based on your body height and shape can you determine the right length for your yoga leggings. When you order for clothes online, you're always gambling and struggling with the wrong size. If you're a taller than the average human, it is likely that you'll end up ordering for a length shorter than yours, and then you're compelled to have it exchanged or replaced with a better fit.
With the help of the right measurements, of your height as well as of the leggings you're about to purchase, can you choose the best fit for you. Make sure the brand you're buying from has clear sizing charts for a more accurate purchase.
Hidden Pocket
The last feature you need to consider, apart from price and ventilation which speaks for itself, is a hidden pocket. While this may seem unimportant, having a hidden pocket can help you eliminate lugging around a small purse or wallet for your practice. You can easily stash your essentials such as your car keys, phone, or cash safely. You can even have your bag in a locker while you carry your phone or key or cash in your class. It's the best special feature to have in yoga leggings. And for a good price, no less.
Our Best Pick
Made from a comfortable blend of polyester, spandex, and nylon, the Ododos High-Waist Yoga Leggings offer a non-see through and stretchable fabric. We highly recommend these pants to anyone looking for something convenient and breathable. The best feature about these pants is the 4-way stretch and anti-microbial property. It is specifically designed to keep sweat, moisture, and germs away from your body. So, you stay as protected from sweat and bacteria as when you're on your mat. If you like combining a light cardio workout followed by yoga practice, these pants are perfect for that. They maintain the warmth produced by your working muscles, but not so warm as to increase sweat.
The body-conforming and compressing design of these leggings worth considering. They lift and shape your body, while the dry-wicking properties prevent shrinkage. When you're struggling with shrinking yoga clothes because of sweat and heat, a good pair of leggings makes life much easier. These pants are stable, inexpensive, and very durable. The Flatlock Stitching on both sides of the clothing ensure better compression and shape-lifting properties. And together with the soft and breathable material, it keeps the seams highly resistant to both water and dust. We recommend this the Ododos High-Waist if you quickly want to know what to get.
Our Best Step-Up Pick
Activewear is one of the best clothing items to wear for intense workout sessions. This also includes yoga, pilates, aerobics, and other routines. For such a lifestyle, pick the 90 Degree By Reflex Performance Activewear for your endeavours. It has a complete polyester and nylon blend for perfect durability and stability. If you are a yogi who is a full-time instructor, means you're a highly active person day in and out. Which means you need something as competitive and qualified as you to fit your body and feel comfortable and supportive, at the same time. The thickness, stretch, and design of these pants make it one of the best yoga leggings to go for.
These are comfortable performance pants that hold up after many washes. For yoga practice, the fabric boasts of a five-lock stitching and gusset lock to prevent water to penetrate and sweat to absorb and stink. The waistband pocket makes storing smaller items easy and effortless. This is essential for anyone wearing leggings when heading out to a studio. You can stash your keys or cash without anyone (or even you) noticing! It's expensive compared with the other picks on this list, but it's also much more durable and smooth.
Our Best Budget Pick
Compared to other picks, the VIV Collection Solid Brushed Leggings is much affordable. It has a high-waist elastic with regular pockets. It is super-stretchy and super-comfortable, carefully curated with polyester and spandex. The hidden pocket is best for keeping your phone or keys or cash without any discomfort. The firm tension elastic waistband is soft and supportive at the waist. Which is a good feature for people with digestive problems. Wearing extremely tight yoga leggings when you're bloated can cause even more discomfort and gassiness. Hence, by wearing the firm tension elastic waistband of these pants, you can help alleviate such physical distress.
Similarly, it folds well, making it easy to store in a tight closet or during washing. We also like that it has a good thickness quality which helps you perform an intense yoga session without worrying about sweat stains. The VIV Collection will definitely grant you to opportunity to love your curves. Now, you do not have to worry about snags or the seams losing its durability. The material itself doesn't lose its shape after a few heavy washes. And neither the colour fade after washing it with a mild detergent or heavy sweating!
Our Best Durable Pick
No products found.
The Prolific Health Fitness Power Flex are compression leggings for lifting your shape. The high-waist design is best for anyone looking to invest in a full-form and body-conforming pair of pants. The stitching and seam is strong for heavy use. And based on the size chart of the manufacturer, they fit as intended. Wear this pair when you're dealing with muscle stiffness or soreness as the material cradles your joints effectively. The breathable fabric is best for working your muscles for better oxygenation and improving balance. Another best part about this pair is that it fits pregnant women right up to 17-25 weeks of pregnancy. The high-quality stretchy material is best for holding poses while stretching the muscles for deep relaxation.
The invaluable price is good to keep budget-minded people in the competition. And this one pair is designed to last for years and has shown significant improvements in both design and usability over the years. The Prolific Health Fitness has the perfect thickness and stretchable quality to move forward with. And they're warm enough with a secure waistband. All these features make these best yoga leggings the most reliable in terms of quality and durability.
Our Best Versatile Pick
The FEIVO Flex Yoga Pants are the ideal fit for anyone who does yoga, strength training, and cardio. It contains simple, yet supportive features that make it one of the most comfortable pants on the market. It looks and feels like a performance-driven pair of leggings that are also non see-through. The material is thick and stretchy. And it's best for the average height person, as it ends right above your ankles. Even if you were these between 3 and 5 times week, these pants hold up well. You will not see any chafing or piling or fading of color in the fabric.
The small hidden pocket which is best for stashing your keys, cash, mobile phone, or hair pins. Now, you don't have to lug around a small bag to your yoga class. Make sure you wash it in cold water with a mild detergent and air dry it for maximum effect. The high-rise and wide waistband helps contour your body shape, and is best for pregnant women looking for a comfortable fit. There is much to say about this pick and its ability to stay in place regardless of how many poses you practice in one day.
Our Best Flexible Pick
The Queenie Ke Women Power are good flexible yoga leggings for yoga, running, and pilates. It is available in many colors and each has the same body-contouring fit and style. With 4-way stretch technology, the fabric will hold its ground regardless of how much you bend and stretch. While the ReBound material is good for wicking moisture and sweat, the fabric doesn't chafe or pile as other materials do. These yoga leggings are best for compression and stretch-ability. And the gusseted crotch helps minimize discomfort by allowing better movement. The interlock seams lock in the material strength to make sure you are able to keep the pair clean as much as possible. It reduces rubbing and chafing, with more time left to spare for better movement.
This pick does our homework as well as yours. It's the ideal workout pair of pants for anyone with a hustling lifestyle. The color, itself, is unique and appealing. The fabric provides better support because the its size is true to the size chart supplied by the manufacturer. On an ending note, the thin elastic piece is good for all waist sizes. And if you wear it long enough, it doesn't cause any bumps on the skin.
Our Best High-Waist Pick
Baleaf Women High-Waist Yoga Pants are casual yet yoga-inspired leggings for the truly inspired yogi in you. It comes in a comfortable, thick fabric that's not see-through at all. You can wear them all day or only for your class and they won't break a sweat. Made of a polyester, cotton, and elastane blend, these leggings are much lighter and breathable than previous picks. You can wear them high waisted and they keep your belly compressed for good. The same applies to when you wish to wear them low waisted.
At the top of the waistband, you will find a suitable top pocket for stashing your keys, mobile phone, or wallet. The cotton blend along with polyester and elastane makes all the difference. You can wash them in cold water with a little bit of detergent followed by air drying only. As a result, you won't see any chafing, piling, or fading. The Baleaf are worth the price you pay because of their comfortable quality. The high-quality construction means these will stay healthy for longer. Plus, they may actually be a better deal for you if you're considering price and quality between the contenders.
Our Best Pick for Pregnancy
After researching some of the best yoga leggings on the market, the Oalka Yoga Capris Power Flex is the best reliable capris pants for yogis. It is our uncontested favourite which provides better coverage, breathability, and durability. With a nylon and spandex blend, these leggings offer the best comfort possible. So much so that you'd forget you have it on for your yoga practice. Similarly, the hidden waistband inner pocket, you can store all sorts of minimalist items such as your phone, keys, wallet, etc.
The high-rise waistband has a good body-conforming style. It reduces discomfort near the waist for pregnant women too. The fabric is so breathable and lightweight, it completely eliminates irritation and chafing. These 4-way stretch capris leggings are well-designed for long-term use. The waistband also stays in place while you're going intense yoga routines, while the complete leggings fabric retains its shape after wash. You can wear these leggings for running, pilates, cross training, and weight lifting. The material is thick and resilient enough to be used as activewear. Plus, you can even wear it under your casual clothing for hikes, camps, etc. It's that uniquely designed and durable.
Our Best Capris Pick
Most users applaud the Nike Women Pro Cool Training leggings for its superb resistance and durability. This makes sense because Nike is a well-known brand for its breathability and aesthetic appeal. These leggings keep your legs supported and cushioned for intense physical practice. It has the most generous material strength of polyester with a unique body-skimming fit. The material keeps your muscles cool and comfortable while maximizing movement and flexibility. This is necessary for practicing all forms of yoga, including power yoga. It features a flat elastic waistband and a mesh panel under knee. The former is good for reducing abdominal discomfort during bloating or pregnancy, and the latter is perfect for increasing ventilation to resist sweat.
On the other hand, the sides are well-stitched with double seams which curve along the lines of your legs for a more body-conforming and comfortable fit. These fit these just like any fitness leggings, but with a durable and double-seam form-fitting design. It's not very tight on the hips and takes its own shape based on your body size. These are perfect capris leggings for yogis. On an ending note, the only drawback to buying them is the expensive price tag. But considering how breathable and cozy these leggings are, it's worth the price.
Our Best Compression Pick for Men
Buying the CompressionZ Pants Men works for men on many levels. For starters, it features a durable nylon and spandex blend which is both breathable and moisture-wicking. These compression leggings are good for running, strength training, weight lifting, and yoga. It submits the maximum amount of cushioning and warmth to keep your legs from feeling tired and stiff. In terms of warmth, they feel not to warm to increase sweating and heat build-up and not so cool as to feel inflexible. The graduated compression of the material allows better mobility and flexibility for all types of practice.
If you work out or practice yoga in warmer conditions, these keep your legs dry and cool. The fit is comfortable according to the manufacturer's sizing chart. Based on our research and testing, these leggings are good for knee pain. It helps cushion the knee for better range of motion during practice. We recommend these best yoga leggings to anyone who needs compression for personal or medical purposes. The nylon does the compression bit, while the spandex is good for stretch-ability. A lot of practitioners would agree that this is the most reliable and comfortable combination to get used to for activewear.
Our Best Tights Pick for Men
The second best yoga leggings for men is the DRSKIN Compression Cool Dry. This one features a polyester and spandex blend, which is its own hero for many reasons. For one, it offers the breathability and durability. You can wear these in any season and it does well to protect your legs from chafing, moisture, and germs. It has the best elasticity and durability combination to move forward with. On a second note, its moisture-wicking abilities and ventilation are worth considering. The 2-way air circulation ensures better range of motion for runners, cycling, and power yogis. This also helps with heat retention in both the summer and winter months.
The polyester and spandex blend is UV-resistant with a non-abrasion property. So, it holds up well against heavy washing and retains its shape for long-term use. These leggings are very comfortable and have a cushiony body-conforming style. The pants stop at the ankles proving full body coverage and the waistband feels tight, yet supportive. We recommend this pick to anyone looking for excellent, but downsized compression. This is a good option if you're looking to work up a sweat with your yoga practice.
Our Best Ankle-Length Pick
No products found.
Our last pick on the list is the Spalding Women Ankle Leggings. It has a cotton and spandex blend to boost breathability and comfort. These we recommend for lighter, less intense yoga sessions. It has a good weight and is durable enough for regular use. It is a non-see through leggings and not slippery at all. The waistband is thin which feels comfortable along the waist. The waistband is quite different than most other yoga leggings on the market. Which makes it a unique, yet supportive choice for you.
These leggings offer a good amount of stretch for daily workout sessions. They end right at the top of the ankles which is sufficient for most forms of yoga. Even though the material strength boasts of cotton and spandex, it prevents chafing and piling. You can wear these for as long as you want and it still holds up well against heavy washing. Make sure you air drying them after washing. This is to increase the pant's shelf life for more breathable and comfortable yoga practice.
The Competition
We found the least objectionable leggings on the market. They are either made of polyester, nylon, spandex, or cotton. And each of our picks are washable, comfortable, breathable, and durable. Based on our research on the most commonplace picks for the best yoga leggings, we were a bit disappointed with that others had to offer. Apart from their striking material blend, there was nothing of significance in terms of ventilation, breathability, and accessibility to rely on. But these 10 picks don't belong to such a category. They hold their fit well, are extremely lightweight and breathable, and moisture-wicking.
Even since the influence of Western culture, buying the best yoga accessories has become a norm and a fashionable trend. Old worn-out materials now feel uncomfortable and scratchy when used for long yoga practice. They feel unhealthy against bare skin; which is why you need our best yoga leggings to offer more breathability and comfort.
Taking Care of Your Best Yoga Leggings
Here are some tips to make your leggings spick-and-span each time you wear them.
Wash the best yoga leggings separately. Do not combine towels, hand towels, or any other fibers in with your yoga clothes. The material pills latch on to your leggings causing it to chafe and feel and look worn-out easily.
It's best to wash synthetic materials alone. Make sure you wash polyester blends away from the rest of the cotton-based leggings. This prevents any chafing or piling or snags from the rough texture of other fabrics.
Use very little detergent with cold water. Avoid using fabric softeners and warm water for a clean wash, that in a front loading washing machine. Some detergent and cold water should do the trick and prevent the breakdown of the material. What is best for your pants is also the best for the environment, that is avoiding the use of harsh chemicals and softeners. Instead opt for add a few drops of essential oils for a natural wash. This should also increase your leggings' shelf-life.
The best way to dry the leggings is to air dry them. The heat generated in washer and dryer combos can facilitate the breakdown of the material fibers. This is most likely to cause over-stretching and more friction. Air drying fabrics such as spandex is bound to make the leggings look new and unbreakable for longer.
Wrapping It Up
We take our choices seriously. The Ododos High-Waist Yoga Leggings is best for all-round use. And many people find it extremely comfortable and long-lasting. So why mustn't you? Buying cheap-looking yoga leggings just because they're affordable, are usually false and ineffective. Their fabrics looks worn-out and feels scratchy and uncomfortable more quickly, and they feature a lower amount of ventilation and elasticity. Both of these features are in abundance in our best yoga leggings. When it comes to fit, there's nothing more you'd like to rely on besides the Ododos High-Waist Yoga Leggings.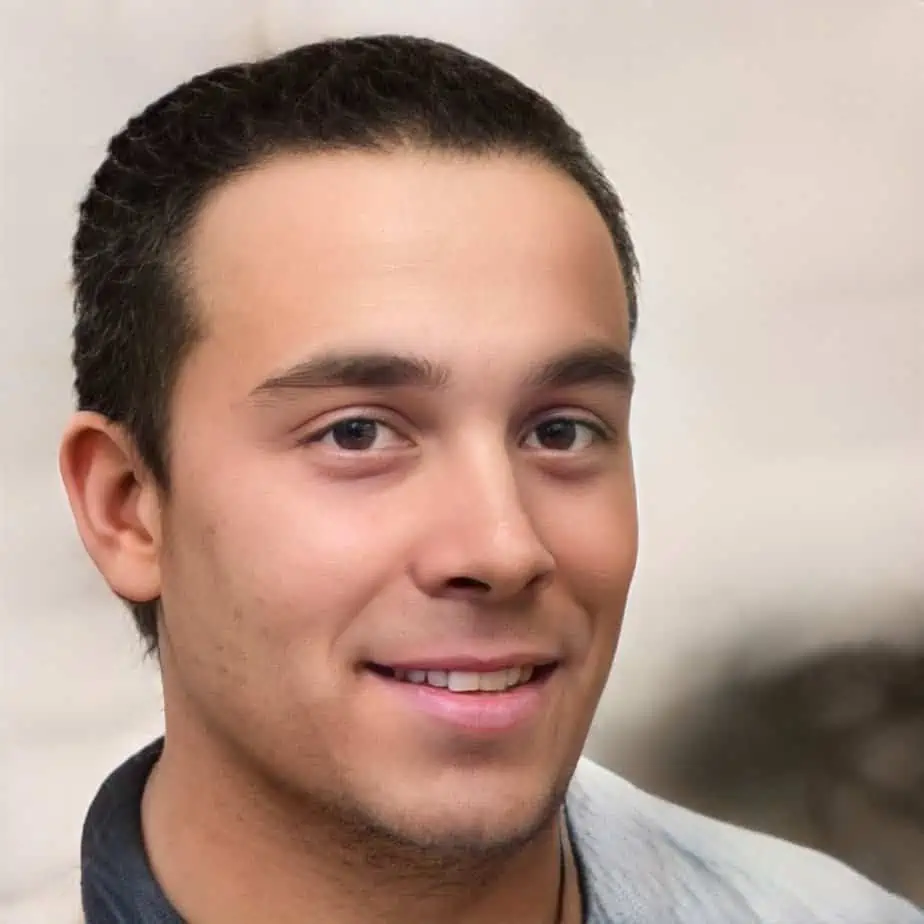 Jacky has a degree in Sports Science and is a Certified Sports and Conditioning Coach. He has also worked with clients around the world as a personal trainer.
He has been fortunate enough to work with a wide range of people from very different ends of the fitness spectrum. Through promoting positive health changes with diet and exercise, he has helped patients recover from aging-related and other otherwise debilitating diseases.
He spends most of his time these days writing fitness-related content of some form or another. He still likes to work with people on a one-to-one basis – he just doesn't get up at 5am to see clients anymore.