Practicing yoga should make you feel comfortable. Anything that disrupts that comfort level will make it difficult to sustain your yoga practice. With that in mind, it's impossible to blame your clothing when doing yoga wearing the Spalding BootLeg Yoga Pant. The classic bootleg design does more than just complete your workout outfit. Its cotton/spandex blend provides compression in all the right places. Mainly in the buttocks and thighs! And the wide waistband works toward delivering that best fit to perform all types of poses without causing any discomfort.
Moving a step higher leads to the Viosi Premium Cotton Spandex Yoga Pants. These are created for daily yoga sessions and everyday use. The flared structure of the pair is what gives your legs and body a slim shape. But if that's not important to you, there's another remarkable characteristic that might peak your interest. The pants have an incredibly soft material construction. And there's nothing more comfortable than feeling such high-quality fabric against your skin when working hard to get into a difficult position.
However, not all pants require you to spend a lot of money. And options like the NB Long Modal Drawstring Straight-Leg Pants are proof of that. But the budget-friendly price is not the only noteworthy feature. The pair is made of lightweight, breathable, comfortable, and super-soft modal material. Equipped with a drawstring and flared bottom, these pants hold the waist and shape the legs just like any other expensive pick.
A Little Background
Yoga is definitely a life-changing habit for most people, but what's even more life-changing is buying the kind of yoga pants that feel soft, are very flexible, and variable to wear. They are traditionally form-fitting pants manufactured for both mild and strenuous physical exercise. Yoga is a form of exercise that involves lots of body movement, balance, and stretching. Most people often wear pants for other use such as for dancing, pilates, aerobics, etc. The best pant is a blend of polyester, cotton, nylon, spandex, and/or wool. The best yoga pants are those that offer a lightweight yet flexible material giving it a soft and polished effect for long-term use.
Due to the increased cultural awareness and health benefits of yoga, more and more people are opting for comfortable active wear. Similarly, the most driving factor for most people for yoga accessories is the best and most comfortable yoga pants.
The best pants are supposed to support your body shape, keep sweat and moisture away, and offer the right length for better mobility and flexibility. If you decide to wear regular pants for practicing yoga, you're more likely to feel restricted in them for long-term use. And you will also have to consistent alter or shorten your casual pants to improve movements, balance, and stability poses in yoga. (1)
How We Picked
Types Of Pants To Buy
There are over 100 types of yoga pants prevailing on the market. However, based on the material and style of each type, it can be said that the best pants offer a simple, yet durable flat waistband and tight-fitted and form-fitting style.
The most traditional of all is form-fitting, boot-cut, with a simple flared style. This kind of yoga pant is extremely flexible and stretchy as it offers excellent breathability. The flat elastic waistband supports the hips region without slipping or causing any abdominal discomfort. This kind of design is also generally worn as maternity wear to take the pressure off of the abdominal region.
A boot-cut and flared-style of pants are also used for casual wear, active wear, and for dancing. It offers incredible mobility without the stickiness interfering with your movements. This makes it one of the most popular and straightforward pants on the market.
On the other hand, tight-fitted pants are best for improving movement and stability. You can hold poses for longer in a form-fitting pant, while the increased breathability eliminates the risk of heavy perspiration. These are one of the best comfortable pants on the market. As they are made up of humidity and moisture-wicking materials, they offer better breathability than the competition. And they help eliminate sweat from the body without feeling sticky or restricting movement.
If you want more body coverage, opt for fold-over waistbands for pants. These are one of the most versatile choices because they offer better cushioning than the competition. Such pants are also best for maternity and lounging. Such pants offer a spandex material, which is most often body-hugging, making it easier for people to move around. However, opting for a cotton pant for consistent use is also best when you want something that feels natural, is breathable, and not all that form-fitting as spandex or the other picks.
The common flared pant is also available in a variety of materials including lycra and spandex or nylon. These pants are best for their smooth, sophisticated, and durable appearance. They are more stretchy and pliable to begin with. So, they allow better stretching abilities for longer training hours. Studies also suggest that spandex is a best material choice for intense physical use. Because of their high elasticity, practicing yoga in flared pants is comfortable and durable enough for long-term use. Plus, you need not wash them every time you practice intense yoga.
Our Pick
The Spalding BootLeg Pant features a comfortable cotton/spandex design. The kind that you can machine-wash how many ever times you want. And not worry about signs of wear and tear.
The flared bottom provides that best workout visual appeal. But physical appearances have nothing to do with the popularity of this particular pair. It's the compression part that makes a huge impact. The yoga-wear contains compression in all the vulnerable spots. That includes the thighs and buttocks.
As for the fit, it comes with a wide waistband that adds all the comfort your poses demand during the session. The waistband does absolutely nothing to restrict your abdominal cavity. And that's great news, isn't it? You'll also be relieved to know that the fit isn't too tight around any area. So feeling self-conscious during the workout is not a part of the experience.
As a fitness enthusiast, you might also appreciate the fact that these best pants offer an optimal amount of stretch. So don't expect your clothing to limit you in terms of movement. And that's exactly what you should expect from such clothing.
Flaws But Not Dealbreakers
So everything about the yoga bottoms is up to the mark. That includes durability, quality, wash-ability, etc. The only disappointment presents itself in the form of the extra-long length. They might be a tad too long for most people. But to be fair, this is a problem that you can easily eliminate by altering the length. More often than not, bottoms are either too long or too short. So it's not really a major design flaw here, wouldn't you agree? Plus, apart from the length, there's nothing to complain about regarding the fit of the Spalding BootLeg Pant.
Step-Up Pick
Apart from getting you and your body through strenuous sessions, the Viosi Premium Cotton Spandex Yoga Pants are also great for everyday use. All thanks to the high-quality cotton/spandex combination. They are incredibly comfortable on and off the mat. And with or without a big tummy! Now that's just the kind of news pregnant women would love to hear!
Moving on, this Viosi pair washes well without giving rise to any fading or pilling. The cotton and spandex materials used for construction are as soft as you would like them to be. But that doesn't mean the product lacks the ability to withstand the test of time. So don't leave any room for doubts associated with the long-lasting value of the flared bottoms.
The fabric you're dealing with here is tight and sturdy enough. And it stays that way despite daily wear. On top of that, the pants are not anything like the ones that outline your crotch region. The fit is comfortable throughout, which, in turn, makes you look and feel good too.
The waistband offers extra coverage. And it does an excellent job at holding your stomach together without compressing during physically challenging positions. So don't think twice even before wearing them to bed!
Budget Pick
No products found.
Whoever said that the best yoga pants are expensive never looked enough to come across options like the NB Long Modal Drawstring Straight-Leg Pants. So please don't take their advice and purchase something that doesn't fit your budget. Instead buy this particular pick that fits your budget as well as your waist in the most comfortable manner.
The modal material used in this case offers all kinds of benefits for the activity of yoga. It is lightweight, breathable, and super-soft. And since you'll be performing physically demanding movements and positions, this kind of comfort level can go a long way.
As for the construction, the bottoms are well-tailored with strong, durable stitching. What comes to mind after reading this? The fact that the clothing will be a part of your wardrobe for a long time, right? It also means that you can wear the pants for gym workout or even as loungewear at home.
What's more is the practical design. The waist is equipped with a drawstring, which doesn't fail at holding and shaping your midriff. Then comes the flared leg design that gives your body a slim, contoured shape. And let's not forget, it also allows you to perform movements more freely during the workout.
You can wash and dry them in the machine without worrying about problems like shrinking. The overall material quality/feel is thin yet not transparent, lightweight yet durable, and soft yet comfortable. So if someone tells you that affordable clothing comes at a price, please don't believe them.
Best Polyester Yoga Pants for Women
No products found.
The thing about yoga clothing, especially bottoms is that you can wear them off the mat and the gym as well. In that case, you'll love the ODODOS Power Flex Pants. These have a high-quality polyester/spandex design that performs all kinds of functions required for workout sessions.
For starters, the material offers four-directional stretch. Next in line is the excellent moisture and sweat wicking capacity. The fabric also consists of anti-microbial properties. So you have all the reasons to pick this particular option for your next class.
Every piece manufactured by ODODOS shapes, lifts, and compresses the body. At the same time, it also helps in keeping your muscles warm. That means you can up your game on the mat without worrying about comfort. Everything is dry-wicking and anti-microbial too, right? So that eliminates a whole list of concerns during the exercise.
And let's not forget about the streamlined look that the boot cut style of the pants have to offer. But visual appeal is not as important as comfort, or is it? Either way, these yoga bottoms are incredibly stylish and comfortable. You can wear them all year round for all types of fitness activities.
Best Cotton Yoga Pants for Women
No products found.
There are many cotton material pants on the current market. So it gets difficult to separate the good from the bad, right? With that in mind, you'll be glad to know that the Beleaf Yoga Bootleg Pants fall under the former category. They have a comfortable cotton/spandex combination that provides just the right amount of stretch your yoga positions demand.
On top of that, the fabric also offers remarkable sweat wicking properties. So superior comfort is what you should expect from this Beleaf pair.
The most convincing part about the brand is that they design fitness clothing keeping nothing but practicality in mind. Every little detail is added to deliver convenience, comfort, and freedom of physical movement. Like the tiny hidden pocket in the waistband so you can place your key inside it. The stretchy elastic waistband itself that offers a snug yet comfortable fit. Then comes the stretchy construction and gusseted crotch to allow you to move freely.
The fit is not only comfortable but flattering too. So there's no reason why you can't wear these for running errands as well. They are a best pick for everyday wear, which makes them durable. The proof of that is the solid stitching of the bottoms. Even if you machine-wash them, the clothing doesn't show any signs of wear and tear until long.
And here's something that might attract your attention the most. The waist does an excellent job at controlling the tummy so the pants don't fall down every single time you bend over.
Best Nylon Yoga Pants for Women
These Power Flex Yoga Pants of 90 Degree by Reflex are crafted to contour the shape of your body. So they give you a more streamlined look, aside from providing the much-needed comfort during your workout. The exceptional blend of spandex and nylon is the winning quality. The combination of the two materials removes moisture, thus providing supreme comfort.
Another useful addition that speaks volumes is the wide waistband. What it does is contours and streamlines the natural shape. The yoga-wear stays put during stretching and bending. So you need not worry about the bottoms falling down, riding up, or digging into your skin.
Furthermore, the presence of interlock seams minimizes irritation. Plus, the edges tend to lay flat, which means no chafing either. The hidden pocket allows you to stash those tiny belongings. And the gusseted crotch design makes room for all types of movements. So the next time you want to buy a nylon pair, you know what to get.
Best Durable Yoga Pants for Women
If you want to get something long-lasting, then the Oalka Power Flex Yoga Pants fit the bill. They are crafted using the highest quality activewear material. And that translates into four-directional stretch. It means the clothing is capable of supporting the body throughout the exercise. And just like other best pants, these too wick away sweat and moisture.
The basic features are all present here. Including the wide waistband and interlock seams. The former is also high-waisted for better tummy control. And the latter combines with the pull on structured closure to reduce irritation.
You can wear these bottoms for running, gym workout and other daily activities too. Bend and stretch all you want; they won't fall down, dig in, or ride up. You can also wash them as much as you like without having to deal with those annoying fabric balls. You'll be quite impressed with the quality.
But it's the high waistline that provides the greatest advantage. And that's nothing but good news for women who are conscious about their tummy. The overall fit is a factor that doesn't disappoint either. But the kind and amount of elasticity you get access to are the deciding factors in this case.
Best Cotton Yoga Pants for Men
Buying the best yoga wear for men is not an easy task. The options are not as abundant as that of women's. So it becomes difficult to shortlist high-quality options. Such as the YogaAddict Comfortable Pants. These are nothing like the cheaper knockoffs that end up exposing intimate body parts.
The shorts keep you comfortable throughout the practice so you can focus on nothing but poses. The material allows you to contract, expand, extend, and move with maximum flexibility. That means the bottoms are an excellent choice for all kinds of outdoor and indoor exercises.
The fabric and construction are such that they keep the clothing from coming in the way while doing a downward dog, handstand, and other inversion. And the comfort level is such that you won't feel like taking them off.
The thing about these bottoms is that they're a great alternative to their tight-fitting counterparts. As for the fit, there's the drawstring and elastic waist that takes care of that aspect. And what's even better is the ability of the material to absorb sweat. So you don't feel clammy even during a hot or long session.
Plus, they come with pockets to add more convenience. So nothing about this YogaAddict product lets you down in any way.
Best Polyester Yoga Pants for Men
There are many reasons to go for the DRSKIN Compression Warm Dry Cool Pants. The polyester/spandex combination lends tons of comfort. And it presents itself in the form of an ultra-soft, smooth feel. Without adding too much weight that results in restricting your movements.
But why should you consider buying these best yoga wear for men? If you want a straightforward answer, then here it is. The bottoms feature a strong, tight-fitting elasticity that compresses muscular tissues. In fact, such a structure even improves blood circulation while also enabling faster recovery from muscle fatigue. Not many sportswear brands have the ability to make best on such promises. But, fortunately, DRSKIN does.
Moreover, the moisture sensing and quick drying capacities are quite impressive. What's also possible is two-directional air circulation for both winter and summer season. And if that wasn't enough, the manufacturer has used non-abrasive material with exceptional durability, elasticity, and UV blocking. So you know that there's a lot to look forward to!
Best Unisex Yoga Pants
The ThaiStyleProducts Thai Fisherman Yoga Pants are not anything like the other models reviewed here. But the high-quality cotton construction is the same. The best part about these bottoms is that they're suitable for both women and men. The versatile, super-comfortable design is what seems to be so appealing.
The wide waist is equipped with a useful belt. All you have to do is put them on and pull that waist before wrapping the fabric around and tying the belt. Here's another unique feature. The problem with the majority of clothing  is that they tend to be too long. But that's something you need not stress about in this case. As you can adjust the length simply by folding it over the waist!
They are loose and lightweight, thus extremely comfortable during exercise. The cotton material is super-breezy and dries up quickly as well. So if you're more inclined towards buying some versatile and long-lasting, this does seem like a safe bet.
The Competition
Fitness goals are not easy to accomplish. You have to work a little too hard. So you don't want anything to come in your way during such times. And as far as yoga is concerned, the mat and clothing are the two most important elements. They go a long way in making your practice sessions more comfortable. So that's exactly what we were looking for when shortlisting the best pants.
Different types of yoga demand the use of different kinds of activewear and equipment. For example, yin yoga has a slower pace. So it requires floaty, loose bottoms. On the other hand, tight leggings are more suitable for fast-paced movements. Then comes hot or Bikram yoga that you should perform wearing bottoms made of breathable materials like cotton.
Keeping these factors in mind, we selected yoga-wear that's best for all types of techniques. Particularly paying more attention to the amount of comfort and support each piece has to offer. All the options discussed in the article allow you to move freely with maximum ease. And none of them end up exposing your underwear or private parts during that downward dog pose.
Caring For Your Yoga Wear
To prolong the strength and elasticity of your best yoga wear, here's what you have to do.
Do not heat-treat the clothing for washing. Especially when dealing with synthetic materials, avoid using heat such as higher temperatures or warm water to wash the pants. Make sure you always use cold water on the lowest heat settings in your washing machine. For drying, consider air drying your pants rather than throwing them in a washer/dryer combination.
Do not wash your yoga clothing with other clothing. Make sure you wash them alone as they do not bode well with other fabrics such as with towels, jeans, or cotton clothing. Synthetic fabrics when washed with cotton can produce "pills" on the surface due to constant friction and material rubbing. You can wash similar fabrics together such as synthetics with synthetics and so on to avoid quick wear and tear.
Set the machine to the lowest spin setting. Washing your best yoga wear, whether cotton or synthetic, is completely normal. However, what's not is pressuring the clothing in a high-speed spinning setting. This could tear the fabric or expose it to high heat which is not the best for long-term durability.
Less is always better in terms of detergent. You can use a high-quality detergent that contains powerful and effective enzymes to remove sweat and stains from the yoga pants. But make sure you use a detergent that's not sensitive to the skin or contains heavy chemicals that might cause skin irritation. It is best to use detergents that help remove allergens, dust mites, and the like from your clothing. You may also use a fabric softener for better safekeeping, but not those that might make the yoga pants rigid and inflexible after use. (2)
Frequently Asked Questions
Q. What's the difference between cotton and synthetic materials?
A. Unless you're planning on buying what works for most people, it's important to know the advantages of the main types of materials used for designing yoga pants. Even the most common material can offer fewer benefits than the rarest. Which is why you need to know the therapeutic properties of wearing different types of pants.
Cotton
Since cotton is popular for its breathable and durable properties, it's the more "natural" choice for most people. This is because cotton is grown in natural conditions and not manufactured in a factory like other synthetic materials such as spandex or nylon. This makes cotton the most reliable choice for earth-conscious yogis.
Cotton is best for:
Its silky and soft feel.
Withstanding heavy wear and tear, including pulling or piling.
Its moisture-absorbing and breathable properties.
Cotton is bad for:
Resisting sweating.
Keeping its color after several washing cycles.
Maintaining its fabric strength when worn on a day-to-day basis.
Synthetic materials
Synthetic materials, unlike cotton, are manufactured with the help of chemicals that hold the fabric strength together for longer. They come in many forms including nylon, spandex, lycra, or polyester. These materials are the best for the long run and are often more expensive to purchase than cotton fabrics.
Synthetic materials are best for:
Their moisture and sweat-wicking properties.
Form-fitting and adaptable design.
Maintain their original shape after several washing cycles.
Synthetic materials are not the best for:
Fighting stronger smells of sweat or general sweat and tear after use.
They do not feel as soft and breathable as cotton against the skin.
Q. Do I need a cotton-synthetic blend for better and efficient use?
A. When you combine the breathable and sweat-absorbing properties of cotton with the form-fitting and adaptable properties of synthetic materials, you get to reap the benefits of the best yoga pant ever made. Popular brands offer cotton and synthetic blends for the best fabric. However, each blend has both positive and negative properties. You get both breathable and sweat-wicking properties without the stink or the risk of piling. So, is this blend the best from synthetic or cotton?
Such material combination does help improve the material's durability and breathability. But as a whole, material engineers are yet to find the best cotton and synthetic material match for yoga practice. In hindsight, practicing all yoga forms is best when done in durable and efficient synthetic yoga pants. They help in breathability and ventilate sweat and moisture faster than cotton pants. Plus, synthetic materials take a shorter time for drying than cotton due to their unique material engineering. (3,4)
Q. Are the best yoga pants prone to piling?
A. Apart from the smell issue, weaker yoga pants are also prone to something called the "pill." The best way to describe a pill is when a small portion of the yoga pants' fiber tucks on to another fabric. This impairs the durability and elasticity of the pant. Piling is common due to general wear and tear or extra stretching of the fabric. If you're practicing poses that allow your inner thighs to rub against each other more often than not, then piling is more likely. This constant friction allows the fiber of the fabric to become loose and form tiny balls against the surface of the material. This weakens the material, especially cotton, and the fibers in the material eventually weaken and fall off. However, one of the best solutions to this would be to opt for synthetic materials.
Pills not only ruin the soft and smooth appearance of your yoga pants, but they weaken the fibers quicker than anticipated. This also invites sweat, roughness, and stickiness which isn't the best qualities of the best pants on the market.
Wrapping It Up
So if you're in the market for a well-constructed, highly reliable pair, nothing beats the design of the Spalding BootLeg Yoga Pant. This particular option is equipped with a wide enough yet comfortable waistband. But it's the remarkable cotton blend that steals the limelight. The fabric is such that it doesn't shy away from delivering compression through your thighs and buttocks.
The boot leg shape of the clothing looks best too, despite being subjected to the washing machine. Plus, there's no need to change them after every session as you can wear them for other daily chores as well. Once you put them on, trading them for anything else might seem like a foolish idea.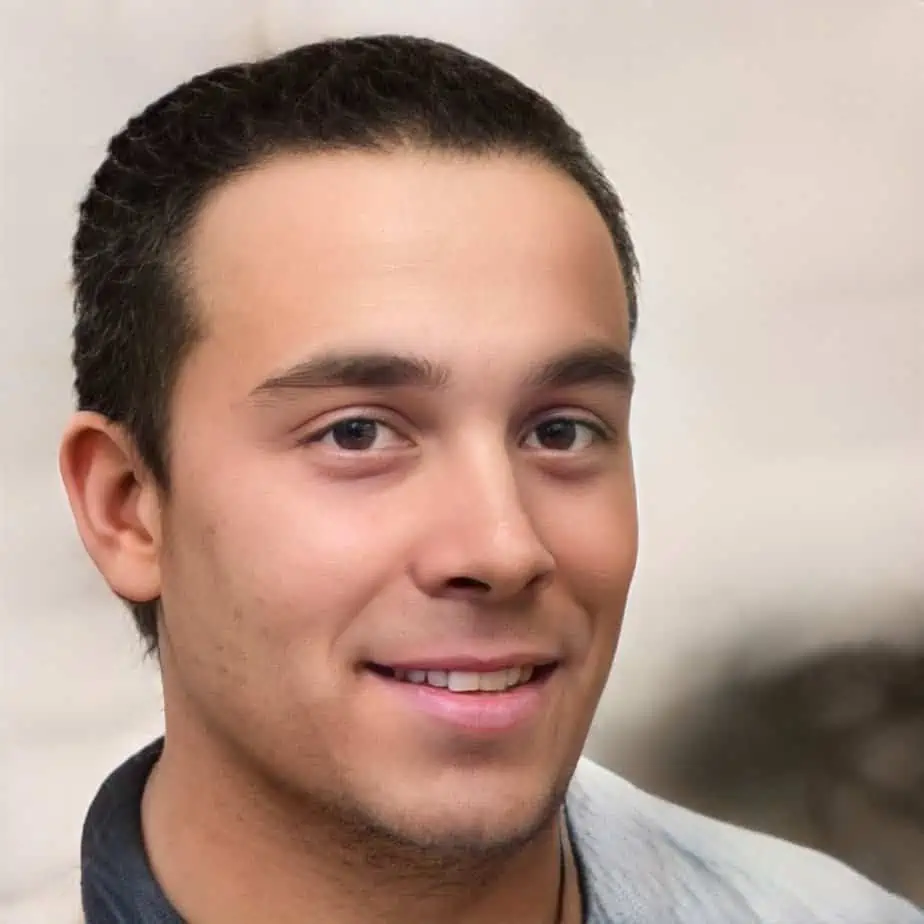 Jacky has a degree in Sports Science and is a Certified Sports and Conditioning Coach. He has also worked with clients around the world as a personal trainer.
He has been fortunate enough to work with a wide range of people from very different ends of the fitness spectrum. Through promoting positive health changes with diet and exercise, he has helped patients recover from aging-related and other otherwise debilitating diseases.
He spends most of his time these days writing fitness-related content of some form or another. He still likes to work with people on a one-to-one basis – he just doesn't get up at 5am to see clients anymore.