If you're looking for a super soft and absorbent yoga towel, look no further than the Yoga Mat Perfect Yoga Towel. Among all the different kinds of towels for yogism, we recommend this one for keeping you comfortable and dry when you sweat. It offers the best combination of odourless and non-slip microfiber resistance in a perfectly-sized towel. Plus, it's an affordable towel to buy under $25. For people accustomed to practicing hot yoga on a daily basis, there's no way you can switch to a new pose without slipping or losing your balance. So, you need the comforts of this towel to keep you company.
Looking for the best towel for the price? The Yoga Design Lab Towel has a clean design and is almost 4 times the price of our best pick. It is an eco-friendly pick which is also lightweight and quick to absorb moisture. This is one of our favorite towels because it prevents injuries while improving your balance. The design is aesthetically pleasing for many reasons. This is the best advantage for yogis who like to share their journey with the world. The breathable extra-suede microfiber is of a premium quality which folds up well for travel use.
The Aurorae Non-Slip Hot Microfiber is made up of polyester and polyamide. These man-made microfibers are known for its incredible ability of absorbing sweat efficiently and quickly. If you're looking for cheaper towels with features that are as reliable as the expensive ones, go for this pick. This pick offers the most dependable combination of softness and durability. You can finally say that your search for a best yoga towel is finally over. For all practitioners, finding the kind of material is feels soft against your skin is difficult. And this is one of those towels which offers no chafing or irritation.
A Little Background
Even though you don't sweat as noticeably when practicing yoga as you do during strength training or cardio, you need something breathable to absorb the salty water on your skin. In the Western culture, yogis use yoga towels to aid their body and alignment during the practice. This cushions the body at the wrist, knees, hip, shoulders, and the feet while preventing hand and feet slipping. However, traditional practice included the use of grass or animal skin or rugs for hatha practice. This kept you from slipping during more advanced poses.
The use of towels in comparison to mats is more purpose-driven than competitive. What this means is that yoga towels are made of wicking material with rubber grips at the edges that keep them in place. It is ideal for many practices as it absorbs moisture and can be washed thoroughly to avoid bad small. Yoga mats, on the other hand, can only be wiped down with a cleaner and a damp cloth. The kind of mats that absorb sweat leave behind an unusual small after weeks of use. So, buying yoga-specific towels for its microfiber and breathable properties is important.
Before purchasing the best yoga towel for yourself, ask yourself these 3 questions:
Do you sweat a lot during your yoga practice?
Do you practice yoga for long hours, at a time?
Do you want the most hygienic and earth-conscious alternative to mats?
If the answers to all the questions is "YES" then you most definitely need a yoga-specific towel. The best part about using towels is the impressive absorbency rate. They absorb sweat and still feel cushiony and comfortable. Plus, you can wash them with a detergent after for it to be as fresh as new. You can even combine the wash with essential oils and natural water can prove to be a comfortable cleaning solution.
A simple way to look at yoga towels is to perceive it as a metaphor. When you're on the towel, that space represents the space in your mind to experience intense stress-relief and to help you navigate through life with bodily movements, awareness, and breathing techniques.
How We Picked
To understanding what a best towel looks and functions like, it helps first to understand what it is not.
What A Yoga Towel Isn't
It's easy to confuse the features of the mat with that of a towel's. Some of the best towels help you maintain hygiene during your workout by absorbing sweat and promoting breathability. This kind of gear functions differently than a bath towel.
The basics of standard bath towels are as follow:
Bath towels are designed to look and feel extra fluffy which makes them very cushiony and soft.
Some bath towels take a longer time to dry, but they're still long-lasting and free of chemicals and bacteria.
Bath towels with super-durable design features that help them last longer are often thick in density than lightweight microfiber towels. The small microfiber towels are great for traveling. But they do not offer the best cushiony feeling as more luxurious bath towels.
So, with this we can sum up that yoga towels are not the same as bath towels. Even though yoga towels and bath towels are made up of microfiber and man-made fibers, the characteristics of a bath towels are much different in terms of cushioning, durability, and texture than yoga towels.
Next, we talk about the basic features of the best towel to look forward to when making a purchase.
Moisture/Sweat Absorbency
Most high-quality towels are made up of man-made microfiber material. This material is specifically designed to absorb moisture effectively. Moisture can also be in the form of sweat so it prevents feet and hand slipping when you're focusing on your correct posture. Finding the right balance when sweating can be tricky and often dangerous. That's precisely why you need the perfect thickness and weight in your towel to prevent even more sweating.
If you want better cushioning, slip-resistant, and sweat absorbent features, opt for both a towel and mat. You can lay down the towel on top of the mat when doing intensive practice such as hot or Bikram yoga.
Grip Ability
What you don't know about high-quality towels is that some of them offer incredible grip features. Grip is necessary to ensure you move forward with all your poses without slipping. And also that you can hold each pose, be it a standing, balancing, or a seated pose, for a long time. Look for towels with silicone nubs at their sides which help grip the fabric in one place so it doesn't slide around. Having such a grip ability is essential for when you're practicing power or Ashtanga yoga.
In case your towel lacks such grip ability, it's best to spray some water on the fabric for better traction and stability. This also helps with slip resistance.
Size
Traditionally, towels made for practicing yogism were the size of standard rugs. But due to the influence of Western culture, high-quality towels are designed to be the same size as a mat. If you're using both towel and a mat for your workout, make sure the towel doesn't crowd the mat to a point where it feels uncomfortably big and space-consuming. Based on your workout routine, a small or big yoga towel is perfect for you.
Drying
Unlike bath towels, towels designed for exercise dry the quickest as they have incredible moisture-wicking properties. This means the fibers draws moisture and sweat away from the surface of your skin. Once that's done, the moisture from the fibers of the fabric evaporate quickly. The best way to maintain the quick dryness and moisture wicking properties of a yoga towel is to wash the towel in a washing machine on low speed.
Our Best Pick
This super absorbent and non-slip pick is best for practicing Bikram or Ashtanga or Hot yoga. It is available in a variety of colors with a premium microfiber quality. With its odourless and non-slip properties, it falls beautifully on all types of yoga mats of your choice. The grip ability and thickness are ideal for a workout as intensified as pilates. So, you know this comes with an incredible satisfaction guarantee. After testing a round of towels made specifically for yogism, we've decided that this best yoga towel is ideal for anyone who wants long-lasting quality assurance. You can easily use this for more than a year and it stills delivers incredible results. Plus, the microfiber material is so soft and durable, it can be washed regularly without worries.
Flaws But Not Dealbreakers
This durable towel is well-made and effective at absorbing sweat and moisture. We genuinely think it's worth the price. However, it does come with its minor flaws. One of them being the grip ability of the towel loses its touch after multiple uses. The best solution to that would be to spray from water on the sides to get some traction. This ensures better stability and grip when practicing various poses.
Our Best Step-Up Pick
If you want to know what makes an expensive yoga towel great, consider buying this choice. It has a charming design with high-quality features that keep it safe and efficient for long-term use. The vibrant colors and lightweight design support all your movements and transitions between poses. And the texture of the towel is so soft and cushiony that it doesn't irritate your skin or increase sweating. It takes less than a minute to foam roll the material and it always feels dry and soft; even after you've sweat on it. In every area of performance, this best yoga towel doesn't disappoint. Pair it up with a mat of the same shape and form and you'll never regret going back to basic.
For extra grip, spray some water on the edges of the fabric. It also helps to increase traction and stability for practicing Ashtanga or Bikram. You'll be surprised the number of times you have to adjust your posture or your hands while doing the downward dog pose. And that number is much less than what you'd expect from a mat. There's plenty of grip to go about with this pick. And that's one of its best features to look forward to.
You've got about 12 options for its varied colors and prints. And each boasts of the same lightweight, non-slip, and eco-friendly design. And the colors you see in the pictures match the colors in front of your eyes. So, you don't have to settle for more or less contrast once the towels arrive.
Our Best Budget Pick
The Aurorae is the best choice for anyone looking for a reliable and efficient brand. The towels this brand offers are extra-soft, well-made, and reasonably priced. This affordable towel will keep you company on both hot and cold days when you want to practice Bikram or Ashtanga. These are a good investment because the high-quality microfiber material stays soft and breathable over many months. And it comes with 2-years guarantee and a 5-star customer service. There's no cause of environmental concern or dirtiness with this as it is eco-safe and has a hygienic slip-free design. While doing seated poses, the fabric doesn't rub against your skin or cause any sort of irritation. And if you decide to place this on top of a high-quality mat, you're getting the best of both worlds.
What we loved the most about this pick is that it's multi-purpose. You can use it for other workout activities such as pilates and mediation and other leisure activities. All you have to do is throw it in a washer after you're done and it's still as good as new. For a yoga accessory, this towel is of the correct thickness and size. Based on the feedback we gathered from previous picks, this one has got what it takes to last for a long time. Spraying water down on the edges of the fabric might help increase traction and stability for more advanced poses. This is incredibly important for anyone looking to teach or practice on a daily basis.
Our Best Pick for Anyone Who Sweats A Lot
The Youphoria Microfiber Yoga Towel is the best choice if you're a sweaty person. These towels are super absorbent and reduce the risk of bacterial formation. Which means so stinky sweat smell to distract you from your practice. It offers complete microfiber protection which has the kind of dryness that feels less sticky and more breathable after each use. After a fair amount of searching, we found this best yoga towel to be the best at what it does. It leaves behind no puddles or chafing and you can pack it up as quickly and easily as you rolled it out on the floor. The size, too, fits comfortably on a yoga mat. And it feels soft and cushiony too. For someone who sweats a lot, this mat also acts as a handy towel to wipe off irritating sweat while you're working out. It's like the Youphoria is your own custom-made accessory for long-term use.
We recommend this yoga for all kinds of stretching. Because it doesn't slip or slide, it has the best traction for beginner, intermediate, and advanced poses. You can finally focus on your practice rather than the surface you're practicing on. It deserves an extra star for its incredible ability to resist bacteria formation, even if you don't wash it very often. It's a combination of polyester and nylon, which has the best possible durability any material has to offer.
Our Best Pick for Anyone with Allergies
The Gaiam Yoga Towels is a solid choice if you're sensitive to smells or dust. These towels are very absorbent, breathable, and durable. They're made of man-made, non-permeable microfiber materials that are great for all types of yoga. Plus, it is quick to absorb and quick to dry away the sweat and moisture. It's the perfect mat-sized towel for all your needs – measuring 24-inches by 68-inches. You can also opt for its oversized version which is 26-inches by 72-inches to go. Made of a high in polyester and nylon blend, washing these towels is extremely simple. This blend makes the Gaiam an easy-to-care for and bacteria-resistant pick. So, no residue sweat stink or stickiness after a long session of pilates or hot yoga.
We also think that this best yoga towel will hold up well against consistent use. Its softness and durability are worth considering, especially for someone who has allergies or is sensitive to dust. The hypoallergenic and non-permeable features make it a versatile accessory for efficient use. And its soft texture, cushiony yet supportive fibers, and traditional size has got your back, regardless of what form you practice. What it's also best at is absorbing and drying sweat in almost half the time than of a standard cotton towel. So, when you know your hands and feet won't budge an inch, you would feel more confident in your practice. These towels have only best things to offer to its users. With the right price, durability, thickness, and size.
Our Best Combo Pick for Most People
The Yoga Jaci Yoga Mat Towel is a functional choice for anyone looking for the whole package. What this means is that these towels come with hand towels along with a mat-sized microfiber material. It is the best anti-slip choice for most as it boasts of a polyester and polyamide blend. The 100% microfiber has incredible moisture-wicking properties that'll last for long. If you ask this, these towels are a goodbreakthrough for its toughness in design and efficiency. The hand towels are perfectly-sized – and when not put to use – can make great covers. You would be glad to use these towels for your vinyasa practice. They add a good grip to the entire practice. Plus, breaking them in is as quick as breaking in a high-quality mat. For Ashtanga practice, you can spray some water on the edges to boost traction. This is because Ashtanga practice involves many balancing poses which every so often could cause slipping or falling.
The results from the Yoga Jaci are super positive and dependable. You can wash them with or without detergent and they'll still come out fresh and ready to use. And the super soft material is also best for cushioning your knees during class.
Our Best Pick for Advanced Practice
The Shandali Gosweat Hot Yoga Towel is a solid choice for hygienic and healthy performance. It offers a firm yet supportive microfiber material that's perfect for holding on to any posture on the towel. This choice is good for professional practitioners who use it along with a mat. It keeps all dust, germs, and sweat away from both your skin, itself, and the mat. If you're looking to build confidence and stability into your practice, we recommend this best yoga towel. It shares the qualities of a clean, good-smelling, and breathable yoga mat. But this one carries less weight and is easy to care for. This pick has a little something for every kind of yogi. For the downward dog pose, it compares well to that of a non-skid and anti-slip mat. For balance poses such as a headstand, it offers a solid ground foundation without hurting the elbows or sliding. For more advanced poses, it absorbs sweat easily without your hands or feet budging while you switch your posture.
This pick is good for even harder postures and advanced sessions. You can alternate between using a mat and/or a towel for intense workout sessions such as hot yoga or pilates. Later, washing it in detergent water is also easy enough. You do not have to worry about the fabric carrying germs and dust. The size too is lightweight and small enough to carry inside a handbag. It's no different than having your own customized towel.
Our Best Eco-Friendly Pick
This pick is slightly heavier than most towels on the market. But it's one of the best to buy for its custom non-slip and durable design. These towels are a product of an earth-conscious brand that leaves behind no toxic footprint during the manufacturing and packaging process. The best part about these towels is that they come with lifetime guarantee. Which means you can use it for as long as you want, and if you happen to find an unsatisfactory one, you can have it replaced immediately. Such faith in the company is a good reason to consider buying this pick. As for its features, one of the sides of this towel features a non-slip coating. This means the towels stick to the floor or the mat without a fuss. The top side of the fabric, which is made up of 100% eco-friendly materials, is extra soft and comfortable.
This is a good feature because it resists chafing and feels soft and smooth against the skin. The waffle wave design is spectacular as it feels unique and isn't abrasive on the skin. So, if you move around quickly, you're not at all likely to cut or scratch yourself. As for its absorbency features, the Zen Active is highly moisture and sweat absorbent. You need to wash it 2-3 times in a week for it remain fresh and durable. And it does well to feel both safe and hygienic for long term use. Isn't that what you want from a brand that offers lifetime replacement guarantee?
Our Best Pick for Grip Ability
We recommend the Manduka Yogitoes Yoga Mat Towel for its traditional yet durable look and feel. It scored high marks on grippy and durable surface. This pick is the ideal choice for anyone looking to pay a slightly higher price. It has a lightweight microfiber and skidless surface. Using silicone nubs for grip ability, you can place this towel on the floor, carpet, or a mat and it won't slide. This is a good eco-friendly option, too, because it's made up of recycled bottles without the presence of any toxins such as heavy-metals, lead, or azo. You might dislike what other recycled products have to offer due to the presence of advanced technology, but this pick certainly trust-worthy and effective. The sustainable and soft material offers the perfect grip for yogism. The texture of the surface is unique, but does more than anything else to provide better traction and balance. Good for advanced practices, it can hold well against sweaty workouts too. Its quick to dry and washing it as simple as wiping a mat with a damp cloth. It takes only minutes!
We appreciate this pick for its thickness, weight, durability, and even feel. The smooth and soft side of the towel makes your hands and feet feel at-home. While the sticky and grippy bottom holds the towel well by providing traction. Such support and comfort are ideal feature for people with bad knees. It has the right kind of stickiness that is ideal for both dry and wet towels. Which makes this one of the best towels for yogism.
Our Best Pick for Traveling
Finally, a yoga towel with dual-grip technology – the Heathyoga Non-Slip Yoga Towel has a lot of exciting features to offer. For starters, it features something called "corner pockets" which helps keep the towel firmly in place. The pockets at the side stick down to the mat or the floor so you do not have to adjust its position from time to time. This also helps when your towel is longer than the mat, which is the case with the Heathyoga. You can pocket the mat easily into the sleeves of the towels. We think this is an excellent feature to fall back on. It supports your movements while the grip-grid texture of the towel supports your hands and feet from slipping. It also feels great against the skin.
These towels come with a free carry bag with a durable cotton rope closure. Making the towel easy to carry and lightweight. The varied color selection is also great, and you get a few more add-ons like the spray bottle. You can also wash the towel and use it to wipe down your hands during practice. The sweat and moisture doesn't stay for long and neither does it attract any germs or bacteria that it might start stinking. This pick is by far one of the best towels with dual-grip technology.
The Competition
All yogis would agree with us when we say that a yoga towel is just as important as a yoga ball chair, or a yoga mat, or a wooden block for a good practice. Regardless of how skilled you are at practicing yogism. And the best part about choosing towels is that they are of the same size as mats and they're made up of microfiber and eco-friendly materials for longevity. The main purpose of towels is to absorb sweat and moisture without the stickiness or bad smell. And this, in itself, can make a huge difference to your workout. Not to mention, intense sessions are bound to get you all worked up and sweaty which is not the ideal situation for a mat. With the anti-bacterial, durable, and breathable properties of our picks, you can stay rest assured about your workout. For your comfort, we have looked through every possible option available on the market. And we've shortlisted only those that suit your accurate demands.
Maintenance Tips
When you're washing microfiber and recycle materials – wash them in warm water. Use the least amount of detergent (bleach-free) and mix it well with the water. Avoid using fabric softeners or vinegars into the water. As soon as the washing cycle is complete, remove the towels immediately to avoid bacteria buildup. Air-dry the towel or throw it in a dryer on low heat setting for a few minutes.
When you're washing jute or eco-friendly PVC materials – Use non-oil based soap or detergent with a soft brush. Mix some water, be it hold or cold, with the detergent and scrub gently with your hands. Make sure to avoid washing such materials in the washer or drying them in the dryer. This can cause the material to loosen and tear quickly.
Note: During your practice, make sure you do not have any heavy perfumes or creams on your palm and feet. And always keep a handy cloth or towel close to you to wipe down any perspiration buildup. This is usually the case for jute or eco-friendly PVC materials.
Caring for all your gear is important since it increases its shelf life and keeps you safe from chemicals, toxins, and other harmful elements. So, choose your methods and cleaning tools wisely.
Frequently Asked Questions
Q. Why do we sweat during yoga practice?
A. The process of sweating during asana practice is not as simple to understand as what you might think. The human body holds over 2.6 million sweat glands. These glands get activated during physical exertion, that is any kind of physical exertion. Humans sweat to keep their bodies cool, the body heats up during physical exertion. So to regulate human body temperature, the sweat glands get activated. To is as a result of exposure of increased metabolic activity, heat dissipation, or other environmental factors.
According to one research, when the body temperature is higher than normal, the eccrine glands in the body produce sweat. This links internal body temperatures to skin temperatures. The effect of exercise on human temperature may be complex, but it's proven and essential. Muscular contraction, which is a common technique in practicing yoga, can elevate internal body temperatures which results in sweat excretion by the eccrine glands. By secreting sweat the body cools itself back to its normal body temperature.
It should also be noted that sweating is caused not only by physical exertion that elevate body temperatures. It can also be a product of nervousness, stress, anxiety, and feelings of fear. (1)
There's a clear understanding of why humans sweat in comparison to how other animals such as lizards, chimpanzees, and amphibians, and insects. For example, humans secrete sweat in the form of water containing cellular metabolic waste, sodium, chloride, and potassium. On the other hand, horses when they sweat secrete a substance containing lipids, proteins, fats, and water. (2)
And so sweating is an essential part of your body. In one Japanese study, spending the first 2 years of your life without sweating can have an effect on your body's thermoregulation. Thermoregulation is necessary for survival skills, as it activates the body's flight or fight response.
In one study, human thermoregulation plays an important role in regulating proper sleeping cycles. It has the basis to influence both sleepiness and the lack of sleep. Hence, it can be said that thermoregulation is necessary for the physiological developments of a human body. (3)
Q. How does the best yoga towel absorb sweat and prevent bad smell?
A. Not many of you know this, but sweat doesn't actually stink. It's when the secreted sweat breaks down on the surface of your skin is when it mixes with the skin's bacteria causing a bad smell. If you've ever noticed, if you're practicing yoga in a studio, your sweat doesn't stink as much as it would if you practice outdoors. This is because your skin is exposed to more dust, bacteria, and humidity when outdoors. This blends with the excreted sweat which results in a bad odor.
The role a yoga towel plays is very important. Unlike a yoga mat, a towel absorbs the sweat before it breaks down on the surface of your skin. Hence, reducing the smell and getting rid of all the waste from the surface of the skin before it comes in contact with your skin's bacteria and sweat.
Polyester fabric, which is common workout gear, is a breeding ground for bacteria. In specific, it attracts two kinds of bacteria, namely Micrococcus and Staphylococcus. (4)
Yoga towels are made up of high-quality microfiber materials. This offers cushioning and better sweat absorbency than yoga mats. Some practitioners use both a yoga towel and a mat for their workout. This is best for when you're practicing for a long time, for added comfort as well as cushioning and sweat absorbency.
Microfiber materials are known for their softness, absorption, repellency, and toughness. The production of such fibers, commonly referred to as ultra-fine fibers, is most promising resisting the growth of various bacteria and environmental elements.
Wrapping It Up
Maybe buying the Yoga Mat Perfect Yoga Towel is your best choice if you quickly want to know what to get. After reviewing dozens of towels, we think this is the most comfortable and durable for under $25. You can call it an essential accessory for practicing yoga daily. And while it wicks away moisture and is quick to dry, it's available in plenty of appealing colors. So, you can focus more on your practice rather than the surface. It's the kind of high-quality design that you can not only see, but feel as well. And it's 100% microfiber with a lightweight touch.
About this guide, it contains all the information you need to buy the right product at the best price. If you're a student looking for accessories for the first time online, or you're a teacher looking to expand your practice efficiently, the knowledge here will help you choose what's better for you. It also helps that each of our recommended products make the best gifting items if you know a yogi enthusiast. It's a wonder why you haven't bought one already!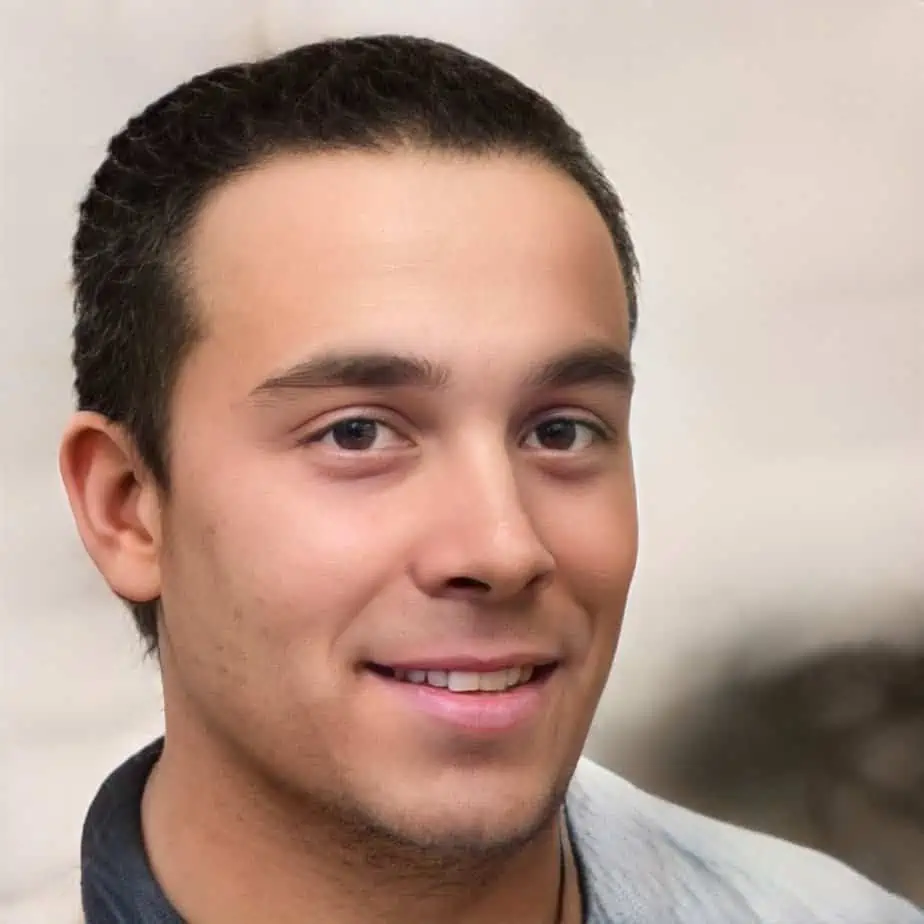 Jacky has a degree in Sports Science and is a Certified Sports and Conditioning Coach. He has also worked with clients around the world as a personal trainer.
He has been fortunate enough to work with a wide range of people from very different ends of the fitness spectrum. Through promoting positive health changes with diet and exercise, he has helped patients recover from aging-related and other otherwise debilitating diseases.
He spends most of his time these days writing fitness-related content of some form or another. He still likes to work with people on a one-to-one basis – he just doesn't get up at 5am to see clients anymore.