You might say that the Yoga Sutras Of Patanjali is a prized possession held in high respect for its many advantages. It offers a through-and-through manual for learning yoga and of achieving meditative and mindful practice. This book holds the teachings of Raja Yoga for acquiring mental, physical, and emotional stability. If you're looking for something for daily learning and practice, we recommend this best yoga book. It's one of the best books on yogism for spiritual harmony as much as for understanding the many variations of yoga. You can read, absorb, and put into practice all techniques of yoga that's flourishing even today.
The Namaslay by Candace Moore is our upgraded pick on the list. It is one of the best books for learning more than 100 yoga poses and its modifications. The author of this book, Candace Moore, combines age-old principles of practicing yoga with modern-day techniques to bring you one of the best yoga books on the market. One of the best qualities of such books is that it contains succinct visual illustrations for each pose. For a better session, you can also rely on its 30-day program to focus on specific aspects such as core strengthening, back pain, de-stressing, and so on. It feels as if you're attending a personal session.
For an affordable buy, go for the Yoga: The Spirit and Practice. This is one of the best yoga books because it alters your perception of how yoga is and how it's meant to be practiced. If you're looking for simple books with illustrations and descriptive sequences, go for this one. It houses more than 100 poses, grouped for all habitual routines including for reducing stress, increasing stamina, fighting ageing, meditation, weight loss, etc. You get to understand yoga's meditative, stillness, and movement phase like never before understood. All this for an affordable price. The author of this book, Erich Schiffmann is an award-winning yoga master.
A Little Background
A yoga practice is incomplete without the best yoga book. Certified yogis always rely on the insightful knowledge and color illustrations of yogism books for the best practice. It helps deepen your understanding of the practice by referring to both traditional and modern texts and translations. The better understanding of yogism must involve the knowledge of its Sanskrit terms into daily practice. Each asanas or back-bending exercise has its own traditional Sanskrit term which refers to its unique transformative qualities. And those who have been practicing yogism for years can address to each pose with its right Sanskrit term. This is because traditional texts that were written thousands of years before answer to questions that address how yogism applies to daily life be it in the twenty-first century. Hence, buying the best yoga books to understand the physical, spiritual, and emotional practice of yogism and asanas is essential.
As a part and parcel of reading the best books, patience and understanding are key factors. You will benefit from these books with deeper awareness of how each asana can impact both your bodily movements, awareness, and breathing.
That said, this eastern discipline has its roots in everything a person does and wants to do. You can recover from an injury, elevate happiness, lower stress and anxiousness, overcome fear, and boost immunity and posture with the help of the best books on the market.
How We Picked
Here's what to look for when choosing some of the best books on yogism and asana practice.
Visual illustrations: This is the first thing to consider when you want to invest in the best and insightful yogism books. It helps you determine the right posture for each asana pose. Proper alignment in yogism means taking the pressure off of your ligaments, joints, and muscles. Many times, without proper guidance, an incorrect posture can stress your muscles leading to injuries and cramps. So, books without color illustrations for each pose are not the best yogism books to buy.
Studies suggest that correct alignment in practice has its own special health benefits. (1)
It can reduce muscular pain.
It boosts blood circulation.
It is linked to better coordination and balancing of the body.
It can reduce joint and muscle stiffness.
It also addresses age-related problems.
Mastering proper alignment is the key factor to mastering many advanced asana poses. And it's the best way to practice yogism regularly and feeling comfortable with your own body.
Sanskrit terminology: Yogism, or hatha yoga, has its roots since ancient history. And so the use of its original texts in Sanskrit is essential. The word "yoga" comes from "yuj" which means to unite or to combine in the simplest sense. In Sanskrit, this word also means "connection", "practice", "form", and "application." Hence, it can be said that yogism is the practice of connecting with yourself and to the things around you in a more spiritual and meditative sense. The philosophy of practicing is, as mentioned in numerous Sanskrit books, achieving "moksha" that is liberation. And there are many sub-divisions of yogism as its core principle including hatha-, mantra-, laya-, etc. These traditions of yogism are deeply rooted in Hinduism and Buddhism in India.
For example, the most common asana for balance and strength is the Tree Pose. And this in Sanskrit is referred to as "Vrksasana" which is a standing pose. (2)
Our Best Pick
For a better and more mindful yoga practice, consider buying the Yoga Sutras of Patanjali as your only pick. It offers the best translation and interpretation of all important yoga sutras. And it does so with the help of a long tradition of informative and accurate guides. For anyone looking to dive deeper, this is one of those best yoga books that'll keep a first-time reader company. The goals prescribed in such books are easy to read, with straightforward explanation, and authentic and practical steps. If you're willing to practice and study each sutra in intensity, this book is the best choice for you.
That said, this book also talks about Raja Yoga and gives detailed information on all yoga asanas, ethics, and meditation. This is for you to follow through each practice and challenge with clear knowledge and harmony. The author also shares his own personal experience and knowledge, as a yogism guru, right from the translations down to its pure meaning. So you get one of the best books commentaries and not just about practicing yoga, but its roots too.
Flaws But Not Dealbreakers
The translation of this text might be difficult for some to follow. It is not as straightforward and succinct as other translations. Which makes the Yoga Sutras of Patanjali one of the best yoga books for beginners and intermediates. Advanced yoga practitioners may be find this book as invaluable and informative as others.
Our Best Step-Up Pick
There's much to say about the Namaslay by Candace Moore. The first few pages will give you a general sense of how the entire book is laid out. Plus, it'll empower you to practice yoga more efficiently and consistently. You will also love how personal and relatable the author makes this book out to be. If you're looking to practice yoga daily, with clear instructions, this is the one to buy. You will not feel cheated or uncomfortable following the guides in this book. With the kind of photographs and sequences the author has put together, the Namaslay will inspire you become better at what you do.
It doesn't matter if you're a beginner or an advanced yogi, such books have got you covered for the best. It houses tips and tricks for every pose; making it one of the few books you can refer to time and again. Another significant feature is them multiple 30-day programs focusing on abs, strengthening, de-stress, and flexibility. It enhances your level of practice while providing the right posture and alignment control for all kinds of beginner, intermediate, and advanced practices. All in all, we recommend such books to anyone who wants to restore their practice. If you're looking to let go of presumed ideas of practicing yoga, allow this informative book to guide you on the right path.
Our Best Budget Pick
We recommend the Yoga: The Spirit and Practice to anyone look for the perfect guide to yogism. It explores more than 100 poses and sequences grouped together to form beautiful practice routines. You will find in-depth explanation and illustration of each pose. Plus, a deeper understanding of the right poses for the right purpose. In this book, you will also unravel how to create a safe environment for your practice. The kind that most of you fail to bring into being.
By understanding the core and depth of each asana, you can improve your posture and alignment to match with each pose comfortably. The details mentioned in such books also help create a different kind of positive awareness with your mind and body. This is essential for improving your hand , through daily practice. Want to do a handstand? This book has you covered. Want to become more flexible? It is one of the best books on yogism which has you covered. Whatever your goals may be, the Yoga: The Spirit and Practice helps you through it. And it does all this at a slow, steady, and therapeutic pace to which you feel comfortable and reliant. As a result, you see yourself progressing through your practice into a true yogi.
Best Pick for Daily Practice
The Yoga Anatomy 2nd Edition offers one of the best visual illustrations for practicing. It shows how and where each pose targets the body's muscles so you know exactly well you're working on yourself. This book suits the practice of a beginner as much as an advanced yogi. This is one of the best books you'll find because it shows which muscles are being used in each pose. And it houses plenty of asanas grouped for beginners, intermediates, and professionals. If you're a certified yogi, this can be one of the best additions to your collection. It provides useful information with plenty of references to fall back on during practice.
The color anatomical illustrations include both asanas and vinyasas. These guided references will give you a deeper understanding of each asana movement. And you can incorporate a better breathing and awareness technique along with your practice. Studies show that proper awareness and breathing while practicing yoga is essential. It helps with relaxation and better postural control. This book is useful during practice because it helps you know what you're doing. You can then record all your practices and feel yourself getting better at it daily rather than see slow results.
Best Pick for Practicing Yin Asanas
For those of you who don't know, Yin yoga is a slower form of practicing yoga. It consists of slower-paced asanas and poses that you need to hold for longer seconds. For example, a typical yin asana pose can be held anywhere from 45 seconds to 2 minutes. And the best book for such a practice is The Complete Guide To Yin Yoga. Such books hold the key to a more meditative and quiet approach to practicing. It even consists of 30 yin asanas along with the philosophy of the practice. Anyone looking to improve and learn more about yin yogism should buy this book.
In it you will find the detailed account of every yin asana and its practice. It is a must read for anyone enthusiastic about practicing all forms of yogism. You will not find books this concise, straightforward, and easy to read. Along with suggested a few grouped yin asanas for your practice, it is one of the best books that offer a deep methodology of yin. So, if you're an instructor, guiding your students through the history, philosophy, and practice of yin yogism is essential. And you can do effortlessly with this book, which is one of the best yogism books on the market.
Best Pick for Beginners
The Yoga Of The Subtle Body plays an essential role in combining yoga practice with our bodies. You can call this book as your daily source of inspiration because it offers a deep insight into the physical, emotional, and spiritual practice. With its informative references and accurate symbology, this is one of the best yoga books on the market. If you wish to become a professional yogi, or you're a passionate yogi, this book is for you. This book will guide you toward your chakras and how your practice connects to it. This is important for every yogi as it illustrates how your physical body connects with your mind and soul.
On an ending note, the kind of knowledge portrayed in this book is insightful and inspiring. It offers a unique way of teaching yogism and is helpful for both teachers and students looking to expand their practice and understanding of the practice. It offers insight into the energetic and physical body as a result of practicing yoga, while offering an accurate guide to proper breathing and mindfulness techniques. If you want to understand body alignment and mind and spirit awareness, in a completely new light, you should buy this book right away.
Best Pick for Intermediates
Sale
The Yoga Bible holds over 170 yoga poses with full color illustrations. It is one of the books for consistent practice. It is the best book for anyone looking to bridge the gap between mental and physical practice. The color illustrations of each pose adds to the simplicity and accuracy of the book. The book also groups various poses together for a better understanding of the benefits of the practice. If you can't get to the extremely advanced poses of this book, it has a simple to follow beginner and intermediate section. All in all, this is one of the books that holds the key to all your practices, whether at home or at a studio.
More importantly, you get to the learn about the "9 branches of the tree of yoga," which helps in finding your best practice and technique. After thorough researching, we found that this book is one of the best self-learning books for intermediates. It has a bunch of backbend, relaxation, inversions, arm balance, and abdominal strengthening poses. Along with standing, seated, floor, balance, and preliminary postures. You wouldn't want to miss out on the book's skill level for a clear and more comprehensive understanding of yogism and its forms of practice.
Best Pick for Advanced Yogis
The Light On Yoga: The Bible of Modern Yoga is for the passionate and serious yogi. It not only offers thorough illustrations on each pose, but it also houses the correct breathing and awareness technique for each pose. This manual is one of the best books to add to your collection. It comes with a long and detailed introduction to the philosophy and goals of the asana practice. Many are still unfamiliar with the art of asanas so this book will help those to better understand it.
Along with guided illustrations of each pose, you will get to know the read Sanskrit name of each pose. Following that, you can see the variations, detailed photographic instructions, and step-by-step description on how to achieve a particular pose. And the poses go in order from easy beginner to extremely advanced. Another best feature is grouped asana recommendations for medical conditions and for other purposes such as de-stressing, relaxation, anxiety, etc. We love such book for their succinct and friendly tone. All you have to do is follow the various asanas, which are well-indexed and annotated for future reference, and reap the benefits of practicing asanas effortlessly. All this is housed in a perfectly-sized and lightweight book binding.
Best Pick for Meditation
The Meditations From The Mat teaches a more mindful and conscious way of practicing yoga. In simple words, it offers a more traditional approach to asanas that you can incorporate into your lifestyle. It guides you through daily meditations while strengthening your flexibility and balance. If you want a book that you can rely on for daily inspiration and reflection, buy this one. Each page consists of a new insight into the world of practicing yogism and its benefits. Reading it just once won't be enough. This is one of those best yoga books that is a perfect fit for both teachers and students. It has its own philosophy and insight into overcoming stress, anxiety, and fear as a part and parcel of practicing yoga. This is one of the best books that provides the best insight into various asana poses and its philosophy.
Best Holistic Pick for Yogis
This book proves why meditation and yoga go hand-in-hand. The Yoga Mind Body & Spirit is a body-and-spirit kind of a book which helps you practice various poses and techniques. You can rely on the instructions in this pick for improving your flexibility. The details provided in this book are both insightful and accurate. Plus, you can use it to learn more about yoga as you would if you're a part of a training program. Such books certainly delivers the basic and advanced practices. We recommend such incredible books to anyone looking for an efficient and effortless way to learn and teach yoga. You will find 240 two-color pictures of each pose and step-by-step instructions on each illustration. You can also build your foundation on achieving all poses without the hassle. It contains 75 asanas along with the correct breathing practices for each pose. In addition, it contains standing postures, sitting postures, arm balances, and many other easy references to rely on.
The Competition
Many people have asked us about the best books on yogism. And this guide is the perfect answer to that question. Our guide focused on books that offer the best insight and philosophy into the world of yogism. With texts complete with accurate descriptions and illustrations on asanas and all the correct breathing and awareness techniques, you won't be disappointed with our top 10 picks. You should own these 10 books which you can refer to more often for your daily practice. Many of you will find that these books explore various approaches to yogism, help you learn more about your bodies, and teach you about unique pose sequencing and techniques. These factors were found missing in many other books on yogism and so they're not a part of our guide.
Frequently Asked Questions
Q. What are the proven health benefits of yogism?
A.  Yogism offers both physical and psychological health benefits for everyone. While some reap its benefits for overcoming anxiety, others derive from injury recovering or age-related discomforts. Yogism offers 4 core branches of improvement: postural control, deep meditative relaxation, breathing exercises, and meditation. These 4 core branches of yogism can help you get in touch with your physical and spiritual self and transform the way you live. And contrary to popular belief, you're not in connection with your body without the practice of yoga and meditation. Only with mindful meditation and intense yogism can you have a deeper understanding of how your mind and body work.
With that out of the way, let's discuss the various health benefits of yogism.
Yogism can help elevate mood to reduce depression and anxiety. Yogism has a direct and positive influence on your stress receptors. This is what triggers the way you respond to stress in various circumstances. According to a report, with the help of asanas, controlled breathing techniques, and deep relaxation, your body is less likely to become sensitive to pain and stressors. This indicates that yogism promotes better stress regulation in the human body.
Functional MRIs of certain patients suggested that practitioners perceived highest pain tolerance and lower pain-induced brain activity than other patients. (3)
Back pain relief: Hatha yogism helps alleviate common back pain problems. Based on a randomized controlled trial, people practicing yoga experienced significantly lower chronic back pain than those who didn't. It minimizes stress and pressure on the lumbar spine. And it also conditions the muscles for relaxation and better mobility. So, you don't feel like staying in bed when you experience back pain. According to this study, 90-minute asana practice for a period of 4 months can significantly lower back pain by 56%. This is the best indicator that yogism has a positive impact on reducing back discomfort and chronic pain. (4)
Regular yoga practice for asthmatic patients can reduce the asthmatic attacks. Asthma is characterized by increased inflammation and spastic obstruction in the bronchioles. This suggests frequent asthmatic attacks which causes shortness of breath, coughing, and chest tightness. A study of 46 asthmatic patients suggests that regular yogism practice can decrease the use of medication required for controlling such frequently triggered asthmatic attacks. While another study proved that regular practice of just 13 days can show significant improvement in breathing ability in asthmatic patients. (5)
Other health benefits of this practice include energy production, weight loss, stamina boost, blood circulation, and elimination of diabetes or weight- and age-related diseases. It has significant health benefits in improving joint health for arthritic patients as well. (6,7,8)
Q. How often should I practice yoga with the help of books?
A. While practicing yogism is deeply rooted in the elimination and recovery of many health conditions, practicing yogism 5 days a week is best for overall health and well-being. This statistic is backed by thorough researching and analysis of practitioners worldwide. Here's the simple breakdown of practicing yogism on a weekly basis.
Practitioners who took into account the proper breathing technique and philosophy of yogism along with their daily practice showed better signs of subjective well-being. These were the people who also incorporated meditation into their lifestyle for de-stressing and deep relaxation. This also contributed to a lower Body Mass Index and other weight-related factors such as faster metabolism and bowel movements. (9)
That said, intense practitioners (those who practiced 5 days a week) were more likely to incorporate other aspects of yogism such as balancing poses, breath work, and meditation. This improved stamina levels and reduced fatigue as a result.
In conclusion, the benefits of practicing yogism differs from individual to individual, however, it has its roots in behaviour, appetite, weight, sleep, and temperament. This intervention also concludes that intense and gentle practitioners are often willing to make drastic life choices toward better fulfilment and happiness.
Q. Is it important to practice with an empty stomach?
A. Based on the clinical analysis of Osho dynamic meditation, which is an effective form of yogism, it can be concluded that practicing on an empty stomach is essential. The cortisol levels are significantly influenced when you practice yogism. This means better stress regulation, mood elevation, and reduced psychological triggers that are related to traumas and inhibitions. This form of practice also has its roots in ameliorating mental distress associated with mental disorders and depression.
Because yogism deals with one's breathing, awareness, and body movements, it relaxes one's muscles and bones. Cortisol levels, on the other hand, are stress hormones that are often secreted in higher amounts during stress. High cortisol levels are often associated with metabolic syndrome, weight gain, blood pressure or hypertension, and poor lipid levels in the body. (10)
For fighting stress-related alterations in the body, which are also associated with your body's metabolism, practicing on an empty stomach has many positive physiological, psychological, physical, and metabolic health benefits.
However, eating certain kinds of food for boosting your practice is permissible only when they're eaten 2-3 hours before your practice. Drinking smoothies, coconut water, and water-rich fruits such as kiwi, watermelon, or pineapple is best enough. They help in muscle recovery and keep you energized for your practice. (11)
Wrapping It Up
If you quickly want to know what to buy, go for the Yoga Sutras Of Patanjali. It is one of the best books for yogism. Such books cover all restorative poses, balance poses, standing poses, sitting poses, and much more. It teaches you about yogism, regardless of your profession be it a student or a teacher. If you're looking to invest in a new way to practice yogism as a part of your daily lifestyle, such books do well in offering beautiful illustrations of each pose along with a better breathing and awareness understanding. The true mark of the best books on yogism on the market.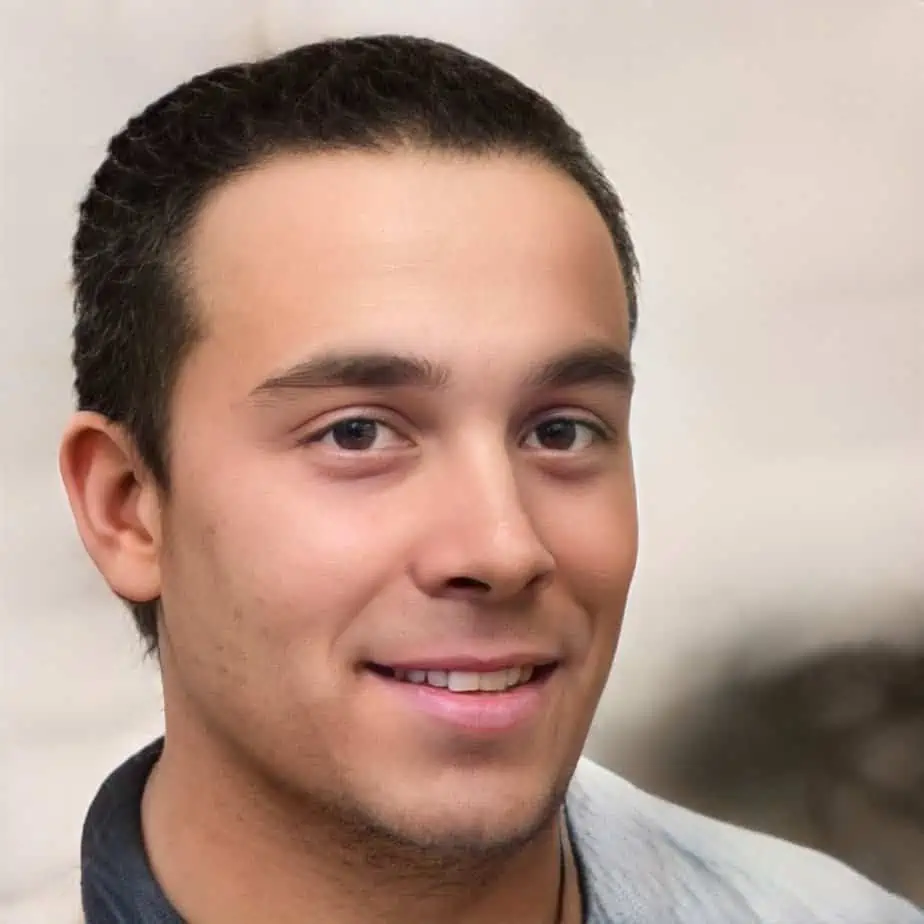 Jacky has a degree in Sports Science and is a Certified Sports and Conditioning Coach. He has also worked with clients around the world as a personal trainer.
He has been fortunate enough to work with a wide range of people from very different ends of the fitness spectrum. Through promoting positive health changes with diet and exercise, he has helped patients recover from aging-related and other otherwise debilitating diseases.
He spends most of his time these days writing fitness-related content of some form or another. He still likes to work with people on a one-to-one basis – he just doesn't get up at 5am to see clients anymore.