It's time to combine two wonderful things; fashion and yoga. By the former, I don't mean uncomfortable, impractical clothes that scores the highest marks only in terms of design. Instead, what I'm talking about is relaxed yoga-wear like the Free to Live Seamless Leggings. The pair is created using a blend of stretchy nylon/spandex fabric. And for superior comfort and warmth, the leggings feature an ultra-soft fleece lining. The waist has the ability to stretch as much as 38 inches. In short, it offers a perfect XL size fit as well.
But if you prefer to buy yogism clothes that's one step ahead of the rest, you'll want to check out the 90 Degree by Reflex Printed Yoga Leggings. This particular option ranks higher in all major aspects; right from construction and fit to comfort and performance. It has a high-quality polyester/spandex design with an incredibly comfortable pull-on type closure. The presence of a hidden pocket (in the waistband), 5-lock stitching, and gusset crotch are features responsible for the success of this remarkable clothes pick.
Now here's an option that doesn't require you to spend too much money just because you want to shop for the best clothes. It's the 2 Tone Thai Fisherman Yoga Trousers. The unique wrap-around design is the first thing you'll notice and appreciate the most. Plus, the waist folds over, which means length is not a worry either. There are only a few affordable performance pants like these that make room for maximum mobility. So both your positions and tight budget benefit from such a purchase.
A Little Background
Wearing the right yoga clothes during your yoga practice means you need to make room for something comfortable and durable. Finding the right clothes that make you feel at-home and are extra-dry enough to prevent excessive sweating is important. Everyone has their favorite yoga gear, be it a mat, clothes, wooden block, or ball chair. Upon researching, we found many dedicated brands for the best clothes. And these brands have earned their reputation by providing reliable and earth-conscious products.
Practicing yoga is all about intuition and discovery. With the best collection of clothes items such as pants, leggings, t-shirts, or trousers, you can make the most of what you have. But understanding the need for the best clothes is not complete without a general background of yoga and its history.
Yoga's history is profound as much as sacred. The introduction of this ancient practice can be traced back to to over 5,000 years or even 10,000 years, based on many studies. It was seen and nourished in the Indus-Sarasvati civilization. It took the idea of self-knowledge, self-discipline, and wisdom. In the modern the period, yoga practice, along with many meditative techniques, is the exploration of physical-spiritual connections with the help of body practices and movements. Hence, yogi masters traveled the world to attract attention to more and more dedicated practitioners and enthusiasts.
Now, the importance of yoga has transcended into becoming better version of oneself; among the many proven health benefits of yogism.
How We Picked
Here are the different types of clothes we looked for the best yoga attire.
Leggings for women
The best activewear for women in the industry is the right pair of leggings. But this is not without taking into consideration certain significant features such as thickness, material, elasticity, and moisture-wicking properties. When you want everyday wear clothes for yoga, you need to buy right pair of leggings. Tight-fitting leggings are best when you want no interference with your workout. Loose fitting leggings, which aren't specifically referred to as leggings, can be a bit troublesome for some of you. Hence, choosing a body-conforming pair of high-quality and breathable leggings are necessary.
Compression leggings for men
Compression leggings for men is best for better stability and elasticity. It promotes full range of movement and also allows breathability. Compression leggings for men is available in both ankle-length and capris length. Our guide choose the best compression leggings of the former with features that make it comfortable as much as durable for long-term use.
Tops/T-Shirts
These are applicable for both men and women. A breathable material is the top priority when choosing the best yoga t-shirts. It needs to have moisture-wicking properties too to reduce bacteria and sweat build-up on the surface of your skin. Aside from that fact, choosing between a sleeves and sleeveless t-shirt is also important. To avoid the risk of sweat stains altogether, a sleeveless t-shirt is best. However, if you want full body-coverage, full-length sleeves are the best to move forward with.
Our Best Pick
Here's the deal about the best yoga clothes, especially this top pick. They are a perfect combination of comfortable, athletic, and trendy. The Free to Live Seamless Leggings are super-cozy without compromising on looks. The former is possible due to the addition of fleece lining. And the latter is simply the brand's dedication toward prioritizing visual appeal as well.
As for the fit of the clothes, the waist is as stretchy as you would like it to be. Even if you wear XL-sized bottoms! And that's not the only part that stretches. The pair is designed using nylon and spandex. The flexible kind! So it fits perfectly well right from your waist all the way to the ankles. On top of that, they feel super-soft and warm against the skin. So you can wear them during cold season to keep your legs warm.
The elastic band at the ankles and waist is thick enough to stay put while also to not dig into your body. That means it's possible to perform all types of yoga without worrying about your clothes causing any amount of discomfort or frustration.
In all, it doesn't matter what body type you are, these leggings will fit your ankles, legs, and butt in the most comfortable manner.
Flaws But Not Dealbreakers
The only negative feedback here is associated with the length of the leggings. They might be too long for you if you have shorter legs. As a result which the bottoms might ride up and bunch a tad too much. So the only way to avoid having to deal with this is to keep your height in mind before buying. Or you can always get the length altered.
Our Best Step-Up Pick
What you're looking at here is a pair that stands out from the crowd. And the proof of that presents itself in the form of a functional, high-quality, and stylish design. The 90 Degree by Reflex Printed Yoga Leggings offer four-directional stretch. This is how they conform to your particular body shape. The fit of the bottoms is not restrictive in any sense. And that's the best part about them.
You'll appreciate the hidden pocket at the waistband as it allows you to stash clips, ties, cash, and keys. In that context, you might also groove on the gusset crotch and 5-lock stitching. It's these design characteristics that assist the most when practicing yoga or performing any other workout.
Function is as important to you as fashion, right? The brand understands that very well. So it's safe to state that the leggings not only feel good but look pretty awesome too. The thickness of the fabric and the fact that you can perform any kind of movements are reasons why you should seriously consider the option.
Our Best Budget Pick
No products found.
Once you lay your eyes on the 2 Tone Thai Fisherman Trousers, what comes to mind first? Due to the unique design of the clothes, all you can think of is flexibility. The opportunity of being able to move however you like without any restrictions does seem convincing enough. And if it doesn't, then the budget-friendly price tag makes it so.
These are fisherman pants that you can wrap around your waist the most conveniently. The fabric is subtle-textured, soft cotton. So superior comfort is not lost in the process! But it's the fold-over design of the waist that makes the best impact. It allows you to fold as much of the fabric as you desire depending on your height. Or convenience!
Moreover, the hem consists of pull-up type tabs to bring more personality into the mix. Extreme mobility is what you should expect from such performance-driven clothes crafted for both light and strenuous yoga sessions. For the latter, they offer optimal breathability to keep you cool and sweat-free throughout the workout.
And just because they're cheaper in price doesn't apply the same for quality. You can machine wash these yoga trousers as much as you like without worrying about durability.
Our Best Sports Bra for Women
For a built-up workout or sports bra, nothing ranks or fits better than this Fruit of the Loom creation. The material you're dealing with here is a super-comfortable blend of lycra spandex and cotton. You can wear the sports bra as it is or under the clothes. In the case of the latter, it creates a smooth, seamless appearance. Plus, the color and size options are aplenty. So Fruit of the Loom has something for everyone.
The 2-ply cotton stretch construction is the most important contributing factor to the popularity of this best supportive sports bra. Clothes with such a design can be machine washed without showing early signs of wear and tear.
The sports bra is easy to put on and fits perfectly well in all vulnerable spots. And do you know that means? It implies no fidgeting, discomfort, or frustration during your yoga session/class. The compression that you get access to is more than enough to keep your breasts comfortable during exercise. Top this off with best quality and decent price! So there's no reason why you shouldn't opt for this Fruit of the Loom handiwork.
Our Best Loose-Fit Top for Women
By choosing a loose fit, you're making room for freedom of unrestricted movements across all directions. That's one of the reasons why you should check out the EttelLut Loose Fit Relaxed Tank Top. The casual design of such clothes is what keeps your body cool during intense workout sessions. Or the hot season! Isn't that the best part!
What's more is the 100% cotton construction to provide comfort even for extended hours. The tank, albeit loose, fits well and looks stylish at the same time. The availability of all sizes is another huge advantage that makes an impression. Even the range of colors is quite appealing.
You can easily machine wash this best tank top. Something that you might want to do often since you won't get enough of wearing it for your daily workout. The material, in particular, speaks volumes as it's both soft and thick. That means it's not see-through, unlike some of the other best yoga clothes on the current retail market.
Everything about the yoga-wear, right from the armhole design to the overall fit, brings forth zero disappointments.
Our Best Tight-Fit Top for Women
If you're choosing a tight-fitted top for yoga, it better be able to offer the best compression. And that's exactly what you get with the Neleus Dry Fit Compression Tank Top. The phenomenal compression-fit is simply perfect for hot movements. As it supports your body by providing tons of comfort and warmth!
And don't think, even for a second, that the material is anything but lightweight. It's a blend of polyester and spandex. Meaning the tank top is stretchy enough and machine washable.
Then comes the part where the manufacturer is none other than Neleus. The brand has developed a reputation for designing products that are technologically advanced and budget-friendly. The former, in particular, translates into high quality.
As a yogism fanatic, you'll be quite relieved to know that this best compression tank top features two unique properties. The first has a lot to do with sweeping away sweat. And the second component takes the form of flat lock equipped seams. What it does is prevent chafing like no other.
So you're dealing with a clothes pick that's suitable for every type of indoor and outdoor sporting activity.
Our Best Sleeves T-Shirt for Men
The best clothes for men are the ones that have a complete polyester construction. But why is that? At least in the case of Under Armour Tech Short Sleeve T-Shirt, it's because the fabric offers the upper hand. In the form of two excellent properties! The first one being moisture-wicking while the second is anti-odor! That means the t-shirt gets rid of sweat and its bad odor in the most efficient and quickest manner.
But that's not the only best news here. The t-shirt is designed with the company's unique UA Tech material. The fabric dries sooner than you can imagine. Along with that, it has an ultra-soft, natural feel to it. Something that you might begin to cherish from day one!
The shape consists of a fuller cut to provide a comfortable fit. Plus, the sizes are nothing short of completely accurate. S, M, L, XL, XXL, 3XL, 4XL; pick whatever suits your needs and preferences without a worry.
Our Best Sleeveless T-Shirt for Men
If expanding your activewear clothes is on your mind, here's yet another impressive creation by Under Armour. The Under Armour HeatGear Sleeveless Compression Shirt is crafted for those who enjoy greater mobility. Thanks to its remarkable four-directional stretch fabric. You can move in whatever position you like without having to deal with clothes that restrict those movements.
Furthermore, this best sleeveless t-shirt features HeatGear technology. It consists of phenomenal UA Compression. What does this mean? That you can wear the clothes all day long without feeling any discomfort!
The underarm panels are comprised of stretch-mesh to deliver nothing short of exceptional strategic ventilation. Also a part of the scene is UPF protection to keep your skin safe. In case you choose to practice yoga out in the sun!
Equally impressive is the moisture-wicking system. It dries up sweat to keep odor away and your body dry. Despite a long session!
So leave no room for doubt in terms of design and performance when dealing with Under Armour clothes.
Our Best Pants for Men
Ask any male yoga instructor, and he'll tell you how bottoms like the YogaAddict Men Yoga Shorts are like a blessing in disguise. The thing about most shorts is that they end up revealing private parts during the workout. And that's mainly because of the extremely loose fit of the pants. But that's not the case with this particular option.
It allows you to stay comfortable and confident throughout the entire yoga session. The fabric is such that is enables your body to contract, expand, extend, and move with maximum flexibility. This is helpful during yoga, pilates, and other exercises.
The fact that these best shorts don't fall down or ride up when doing intense poses like the downward dog or headstand says a lot about their fit. And taking them off after every training session is quite a difficult task. But not because they're not easy to pull down! It's just that these bottoms are so comfortable that you might not feel like taking them off at all.
There are two pockets outside with an elastic/drawstring waist. And the material used for construction is stretchy, comfy cotton and spandex. So be prepared to live in the YogaAddict Men Yoga Shorts.
Our Best Tights for Men
It's not easy finding that perfect pair of tights that don't make you feel and look uncomfortable. In that case, you'll appreciate every little detail of the DRSKIN Compression Cool Dry Sports Tights.
Firstly, everything about compression clothes is appealing as far as yoga or any other exercise is concerned. And secondly, when the option is as best as this one here, it becomes difficult to reject it.
So what's to like about the DRSKIN Compression Cool Dry Sports Tights? For starters, the bottoms have an ultra-soft and smooth polyester/spandex design. It doesn't fail at providing supreme comfort. And that too without causing any restriction in movements!
But here's the best part! You can wear these for all types of sporting activities. That includes soccer, basketball, weight training, yoga, cycling, etc. And in any season too!
The material consists of excellent abrasion-resistant properties with remarkable durability and elasticity. Another impressive characteristic comes in the form of UV blocking. Next in line is the two-way, quick time, moisture sensing air circulation. This takes care of winter heat retention and summer cooling.
The manufacturer has also included a dry, quick transport system. It helps in wicking away sweat and keeping you dry throughout the yoga practice. So wear and wash them how many ever times you want, these tights are built to last.
The Competition
Our product recommendations after final only after dedicated research and comparison and testing. In addition to consumer feedback, which is of utmost importance when buying products online, the best yoga clothes are those that fit well, are comfortable, and last for a long time. Each of our clothes picks offer the best value in both appearance and feel. That's why we spent hours evaluating each of our clothes picks and its essential features that should suit your needs. Easing into the art of practicing yoga is not complete without the right pair of clothes. Such essentials ease the transition from being a student of yogism to becoming a skilled yogi. So finding the right clothes pick is as important for your practice as eating right and staying healthy.
Frequently Asked Questions
Q. Apart from the best yoga clothes, what do I need for my first yoga class?
A. This is an important question when you finally decide to try a class. Even if you're self-learning yogism at home, you need the following accessories for the best possible experience.
Yoga Mat
If you're practicing yoga in a studio, chances are the studio will provide you with a shared mat. But there's no promise that the mat is clean and comfortable enough for you. So, it's always ideal to buy your very own personal yoga mat. Investing in your personal mat is best many reasons. One of them being you can go back home and practice and re-practice the new asanas you learned in class. Second, you can keep away from germs and sweat of others, which is likely when you choose to share the studio's mat. Whether practicing yoga is a weekly or daily thing, buying a high-quality and durable mat is necessary.
Yoga Towel
Buying a towel is essential for 2 purposes: to wipe down perspiration and keep your comfortable and to put on top of a yoga mat for extra cushioning. You can't buy any type of towel for your practice. And if you sweat a lot, buying a special kind of towel made of a breathable material, most likely a microfiber, is needed. Sweaty palms and feet are a great obstacle to mats as they make it sticky and slippery. So, if you have sensitive skin, you don't need to compromise on your practice. Buying a durable and high-quality yoga towel will solve your problems.
Yoga Ball Chair
A yoga ball chair is a balance ball with a secure base. Some come with additional arm rests and cushioned back support, which can be used sitting for longer hours and/or for practice. For some, a yoga ball chair improves blood circulation, improves posture, and reduces leg fatigue. On the other hand, it's best stimulating various physical movements during asana practice. It can strengthen abdominal muscles and improve balance and muscle coordination. The ideal ball chair comes with versatile features and adjustable settings. Plus, they're made up of durable materials.
Q. Can wearing comfortable yoga clothes improve my practice? A. It is well-established that yoga is best blood circulation, weight loss, and fighting anxiety and depression. So along the same lines, science suggests that practicing a single yoga pose for at least 2-3 minutes can improve self-esteem and energy levels. This includes practicing the sun salutation every morning, or trying out expansive yoga poses such as the mountain pose, eagle pose, superman, and other high-powered poses can improve body control and energy.
The University of London looked into 82 male and female college students. This test consisted of performing the most common yoga poses such as the arm raised overhead, mountain pose, superman, etc. for 2-minutes. When the participants held each pose for 2-minutes only, it showed signs of improvement in self-esteem and physical energy and control. (1)
Here is what the college students participated in on a regular basis:
Open yoga poses: Mountain pose and arms raised overhead asana.
Closed yoga poses: Eagle pose with the right arm in front followed by the left arm.
Expansive yoga poses: Superman and hands-on-the-hips while bending forward keeping the shoulders straight and chest open.
Low-powered yoga poses: Hands in front of the chest – crossed – in a seated position.
According to researchers, "enclothed cognition" is the term used to describe the feeling one gets when we one wear comfortable clothes. This study, conducted in 2012, wearing the right kind of activewear can help you feel more active and energetic. People who wore the right fitness clothes were more likely to go to the gym or a studio than those who wore traditional, non-specific clothes. (2)
The right clothes bridges the gap between looking and feeling comfortable and fresh. And dressing the way you feel also plays an important role in heading out to a yoga class.
Q. Which is the best clothes material for yoga practice?
A. Here are some of the common clothes materials for yoga wear.
Bamboo: Bamboo fabric is an eco-friendly and comfortable clothes material for many practitioners. It has anti-bacterial properties, in addition to being highly resistant to dust, germs, and allergens. If you want a more breathable choice, go for bamboo materials clothes. They keep you warm in cooler climates and cool in warmer climates.
Cotton: Cotton fabric is a natural clothes material with a smooth finish. It feels good against the bare skin to prevent rashes or skin irritation. Maintaining cotton pants requires extra care due to its thin fabric quality.
Spandex: Spandex or elastane is best elasticity more than any other clothes material. It is the best activewear fabric to rely on for long-term use.
Nylon: Most nylon activewear clothes offer 4-way or 2-way stretch properties. Nylon is either a combination of synthetic fibers. They're abrasion-resistant, moisture-resistant, and very durable. High-quality nylon as prevents accumulation of germs and allergens, while giving a the best amount of elasticity.
Lycra: Lycra has the best material strength for elasticity and compression. It's a strong and highly resistant material, that's more durable than cotton or rubber. And most high-quality lycra materials are used for swimwear and other athletic clothes.
Wrapping it Up
Trying to differentiate between the best yoga clothes and ones that only claim to be the best is getting harder by the minute. It's because the market is growing by leaps and bounds. But, irrespective of the availability of options, clothes like the Free to Live Seamless Leggings will always remain at the top.
And the reasons for such popularity are quite evident. The leggings have an ultra-soft fleece lining that brings comfort and warmth into yoga play. Apart from the lining, you'll also appreciate the stretchy fabric that does an excellent job at conforming to the shape of your body. That's how exceptional the combination of nylon and spandex is!
The waist of these bottoms stretches to accommodate XL size as well. Plus, you can machine wash them without thinking twice about durability. So every single pair of leggings allows you to perform multiple workout movements, and that too at multiple occasions. Nothing beats that!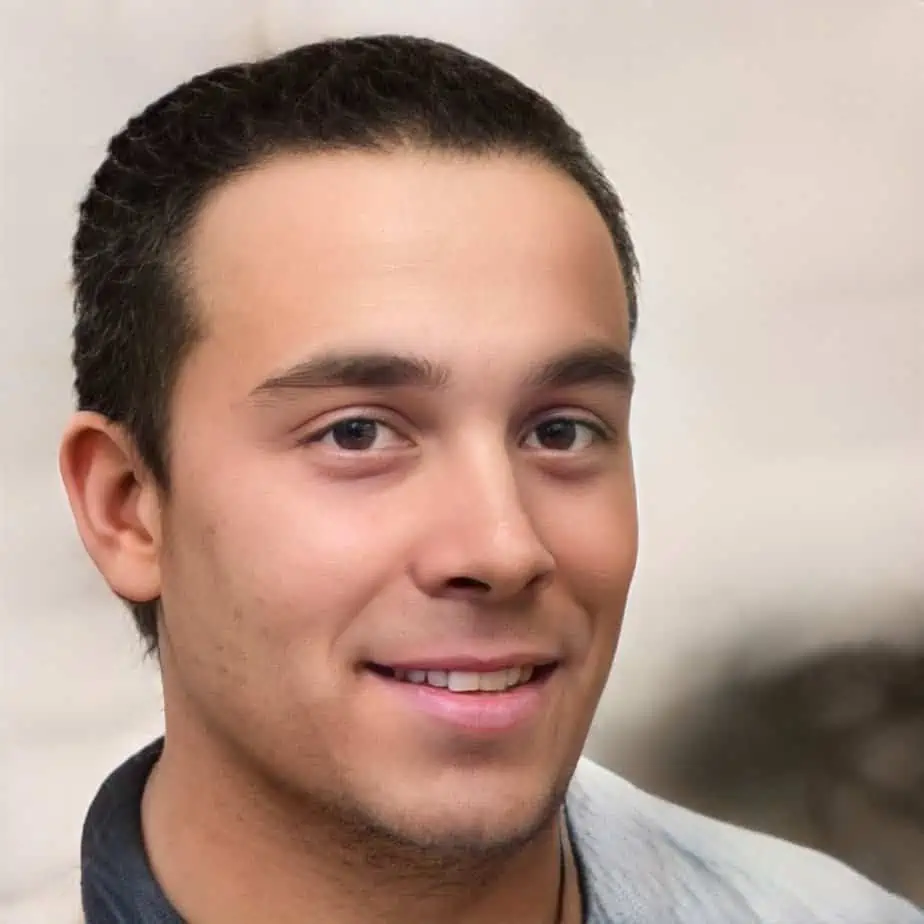 Jacky has a degree in Sports Science and is a Certified Sports and Conditioning Coach. He has also worked with clients around the world as a personal trainer.
He has been fortunate enough to work with a wide range of people from very different ends of the fitness spectrum. Through promoting positive health changes with diet and exercise, he has helped patients recover from aging-related and other otherwise debilitating diseases.
He spends most of his time these days writing fitness-related content of some form or another. He still likes to work with people on a one-to-one basis – he just doesn't get up at 5am to see clients anymore.