The Garmin Forerunner 25 (Large) Black Red is our best fitness tracker that lets you acquire satellites in no time and has a thinner watch profile. Its training mode gives you 10 hours of battery life and tracking or watch move gives you 10 weeks of battery life. You can track your distance with its GPS and it works both indoors and outside.
Our step-up pick is the Suunto Traverse GPS Fitness Watch Black and it has heat maps in its GPS and has a function to predict weather changes. You can explore new terrains while you also get texts and push notifications from your phone. It is compatible with the Movescount app and can also give you sunrise and sunset times for staying outdoors.
The budget pick is the Fitbit One Wireless Activity Sleep Tracker and you will track your calories burned with this tracker so you can become an active person in no time. Tracking distance very well, you can set goals with this tracker. It can accept computer, smartphone and tablet syncing as well.
Table of Contents
A Little Background
Fitness trackers are great motivational devices to take along with you while running or jogging. They display the physical activity you have done for the day, such the number of steps that you made, the amount of sleep you got and many other things. Fitness watch brands that are popular include Fitbit, Nike and even smartphone brands like Samsung and Apple.
Some can even monitor your heart rate among many things. This is important to keep you on the right track in your physical fitness program. Some fitness trackers also allow you to share your stuff to social media, so you can inspire other people about your fitness goals.
The benefits of having a fitness watch are so many that majority of people today save up money to get a fitness watch. It tracks your fitness activities and help you stay conscious about your health. If you are on a weight loss journey, you can use it as a motivational device to ensure that you are on the right track.
Moreover, you can also inspire others when you share your achievements on social media, and at the same time, get a sense of fulfillment. Just don't brag about it in a way that it hurts other people – be responsible when you share your fitness goals on the internet.
All of us have goals in life, and one of those can be fitness goals. A fitness watch can track down the number of steps per day, the distance you have traveled, your sleep quality and other aspects of your daily activities.
Moreover, some special fitness watches can have an HR or heart rate monitor, which helps you to monitor your heart rate while staying active – it is an important tool for those with potential heart problems, such as those above 40 years old.
Fitness trackers are usually worn on the non-dominant hand, so as not to confuse the device when you make sudden movements with your dominant hand. This is because the fitness tracker works similar to the concept of a bell and its inner piece, which moves back and forth to count the steps that you make throughout the day.
While most people believe that making 10,000 steps a day is the ideal fitness goal, you should not start with that goal if you are not used to physical activities that much yet. Everyone has a different physical capability and limitation, so you should only set reasonable goals, such as 6,000 to 7,000 steps per day and then gradually raise it up.
You should also match it with your job. For example, it is unreasonable to call your achievements inferior to others if your job is at home or in the office. Make sure that your fitness activities do not interfere with your job, school or parenting duties.
Setting a fitness goal is not something that you should do just because you feel insecure about others and the current trend. You should set a fitness goal because you love your body, not because you hate it. You don't have to look like a supermodel or a buff gym person to be considered "fit".
Everyone has their own unique body types and not all have the same metabolism rate. Your fitness goals should not be based on world fitness instructor standards, but based on standards by doctors and health experts. There is a line between being sexy and being physically fit.
The moral lesson of the story is that, you need to be completely comfortable with your fitness lifestyle, otherwise you are just tiring yourself in the end and will go back to your slouchy eating habits. To stay physically fit, you need to love yourself and love the fitness lifestyle you are in.
How We Picked
So you want to buy the best fitness tracker? Here are some things you need to take note first:
Functions: the fitness tracker should have the important functions that you need, such as activity tracking and the like. You should be able to measure various aspects of your physical activity or lifestyle.
Band replacement: the fitness tracker should have replacement bands for a fashionable look. Most brands such as Fitbit can have replacement bands for your everyday wear to match with your current outfit, which is a good thing.
Sleep tracking: most fitness trackers also have a sleep tracking capability which is important because sleep quality should also be monitored as part of a healthy lifestyle.
HR (heart rate) monitor: while all fitness trackers are capable of monitoring your fitness activity, only some are capable of an HR or heart rate monitor. Such fitness trackers with HR are also more expensive because of their special equipment and materials that will detect the heart rate of a person, which is also important in keeping a healthy lifestyle and knowing when to rest after an exercise.
GPS: most modern fitness trackers do have GPS as well, so you can share your trails and travels to social media or save them for later reference. GPS is a great addition not just to modern smartphones but also to fitness trackers. It also lets you find your way back home or to your camp ground in case you go for a jog in the woods or mountains and get lost (hopefully not).
Battery life: you will be wearing the fitness tracker for the rest of the day so it should have a good battery life to last for days without recharging. Battery saver options are also good points of a worth buying fitness tracker so you can conserve battery if you are not using some of its battery intensive
Waterproof rating: do consider a fitness tracker that can withstand bad weather and splashes of rain. If you are looking for a fitness tracker to track your swimming and underwater fitness goals, you should have at least IPX7 or higher. Otherwise, IPX4 is a good rating for being rain proof.
Ease of use, control and navigation of menus: a hassle free fitness tracker should be one that has very simple menus and controls so that you can focus more on your fitness goals rather than on your menu navigation and settings tweaking.
Our Pick

Garmin Forerunner 25 (Large) Black Red
Our best fitness tracker, the Garmin Forerunner 25 (Large) Black Red, features activity tracking and is a moderately priced GPS watch that can also give you text and call alerts in real time. You can count your steps with a larger display that is intuitive and you can see your run on a map afterwards.
You can plan your progress with this tracker and know how fast you run. You can also share runs with friends and it seems to be very accurate in detecting calories. You can make your own personal records and share achievements with friends and family.
Join fitness challenges and save waypoints where you run with this fitness tracker. You can also add a heart rate monitor to this tracker and share achievements to social media.
Flaws but Not Dealbrakers
The only minor con to know about the Garmin Forerunner 25 (Large) Black Red is that it does not have a fully customizable display for some users, although that is a feature that is only seen on higher end and higher priced fitness watches anyway.
Step-up Pick

Suunto Traverse GPS Fitness Watch Black
The Suunto Traverse GPS Fitness Watch Black, our step-up pick, is good at tracking of steps and calories. Great for hiking and climbing, it is good with GPS timekeeping and even has a storm alarm. You can upload routes while on the go and use a compass in the wilderness.
With its GPS and GLONASS satellite navigation, the device also shows some localized grid systems. It is 330 feet water resistant for outdoor and swimming and it features a breadcrumb trail. You can follow your progress accurately to stay fit and it even has a flashlight mode for jogging into the wilderness.
You can get notifications from your smartphone and it can also track distance and altitude. It has a long charge for many walks or jogs to come. You can share your favorite routes and it also comes with a barometric trend. There is also a 3D map with metrics after each run.
There are also points of interest in the map of this tracker and it can also track the weather. You can also monitor incoming calls and answer/reject them. It is made with a mineral dial window material and it allows you to smartly re-trace your steps.
Budget Pick

Fitbit One Wireless Activity Sleep Tracker
The Fitbit One Wireless Activity Sleep Tracker is our budget pick that can last up to 14 days on its battery life. It is user friendly and lets you view progress in terms of steps. It is pretty accurate and it even has a silent alarm. Its OLED screen display that displays the time and date of the day is clear and crisp.
It also allows you to earn badges to motivate yourself. It also displays the stairs you climbed with its 3-axis accelerometer that is accurate. It syncs with devices using Bluetooth 4.0 and is both righty and lefty friendly. It also measures your sleep quality.
Best Fitness Tracker with a GPS Function

Huawei Band 2 Pro Activity Tracker
The Huawei Band 2 Pro Activity Tracker is a GPS tracker that displays you calories burned and also gives you notifications in real time. It has a heart rate monitor and you can also swim in the pool due to its waterproof qualities.
Its low-power circuit design for battery saving purposes makes it economical. You can set alarms with this tracker and plan workout routes as well. You can track distance even in the rain and also find out your Vo2 max as an athlete. It also has sleep tracking and can also accept your calls and messages.
It can be paired with your smartphone easily and also gives you advice on training effect. It gives you information on your light, deep and REM sleep stages. It also gives you detailed workout data for your reference. Being lightweight at only 21 grams, it has a 50-meter water resistance as well.
With over 21 days of battery life (normal usage) and 4-5 hours (workout mode), it also displays your recovery time. It is a good tracker for all day wear.
Best Fitness Tracker for Sleep Tracking

Nokia Steel Activity & Sleep Watch
With over 8 months of battery life, the Nokia Steel Activity & Sleep Watch is great for sleep monitoring. Made with stainless steel, it also features 24/7 tracking whenever you walk and run in the day. It also features personal coaching and has a sturdy silicon strap.
You can also swim with this tracker and it = recognizes and analyzes your sleep cycle. It has a silent vibrating alarm that isn't too stressful. With over 10 recognized activities, you can get in-depth metrics from various workout activities to get the calories burned.
With quality chrome hands, this tracker also features automatic phone synchronization and it wakes you up in the best part of your sleep cycle. It tracks distance effectively as well.
Best Fitness Tracker for Pokémon GO

Nintendo Pokémon GO Plus Bluetooth Bracelet
Ideal for Pokémon GO players, the Nintendo Pokémon GO Plus Bluetooth Bracelet helps you to get physically fit and catch Pokémon at the same time. It eagerly supports both Android and iOS phones and it allows you to get items from Poke Stops.
Great for kids and the entire family, there is absolutely no need to look at your smartphone to catch a Pokémon in the wild when you setup this tracker as it connects to your phone using Bluetooth. It is a pack of 2 bracelets for you and your friend and it vibrates when a Pokémon is close.
Best Fitness Tracker with an Extra Band

Garmin Vivofit 3 Activity Tracker Band
The Garmin Vivofit 3 Activity Tracker Band has a silicone replacement band in two colors: black and violet, so it's both for men and women. It is also water resistant so it is great for swimming. It can sync to your computer. With a whopping 1-year battery life, you can join challenges in any time of the year.
You can track your walking and running activities and see your data to motivate yourself. It also adjusts to fit smaller wrists so it is a one size fits most tracker. You can also use it for biking and is applicable for 24/7 tracking as well.
Best Fitness Tracker for Multisport Purposes

Garmin Fenix 5S Sapphire Multisport 42mm
As a GPS watch, this Garmin Fenix 5S Sapphire Multisport 42mm features a clear chroma display as well as GPS and GLONASS satellite reading for runners and athletes. It is a lightweight and compact tracker that also features a stairs tracker other than for steps walked.
It has a clear LED backlight to keep you active and informed during the day. You can definitely count on this tracker every workout as it even has a heart rate monitor, which other trackers don't have. It is also a good multisport watch for various kinds of sports and activities.
Moreover, when you order this fitness tracker, it includes the charger and a microfiber cloth for easy cleaning. It has a sturdy stainless steel finish that won't rust at all.
Best Fitness Tracker that is Water Resistant

Nike+ FuelBand Se SportBand
The Nike+ FuelBand Se SportBand is a water resistant fitness tracker that comes with move reminders so you can feel informed when you need to move within the day. It comes with 3 sizes: small, medium/large and x-large, so everyone in the family and your group of friends can stay fit.
With mirror-polished surfaces that look sleek, you can measure the intensity of your workouts with this fitness tracker and also connect with your friends and share your achievements. It syncs with your devices using Bluetooth 4.0 and its included stainless steel clasp is PVD-coated for durability.
Because the fitness tracker allows you to share your progress, it is also a social challenge for you and your friends, as you can also collect trophies for achievements and goals.
Best Fitness Tracker for Women

Polar Loop Activity Tracker (Purple) 90,052,539
The Polar Loop Activity Tracker (Purple) 90,052,539 is a great fitness tracker for women and also tracks steps like other trackers. It also determines your sleep quality and counts your calories to live a healthier life. It also detects your heart rate so you can determine if your workout intensity is too high or low.
You also get an inactivity alert after 55 minutes to keep you on track. It tracks your distance traveled and allows you to set goals for yourself. The tracker has a rechargeable battery that is easy to charge. It is also lightweight at 38 grams and also gives you smart coaching as well as 24/7 tracking.
The Competition
Unfortunately, other fitness trackers were too complicated or lacked the important features that a fitness tracker should have (e.g. some of them did not have a sleep tracker). You should have a fitness tracker that is worth buying and using every single day and can withstand frequent abuse.
Other Frequently Asked Questions
Q: What is a fitness tracker?
A: A fitness tracker , also known as an activity tracker is a kind of wearable technology that lets you track the number of steps you take per day, the amount of sleep you get, the distance you traveled and many more factors. You can also track your heart rate if your fitness tracker has an HR monitor.
Fitness trackers can be used by anyone – whether it's someone trying to lose weight, someone trying to prepare themselves for the Olympics, or someone just wanting to stay fit despite their age. Anyone can wear a fitness tracker if they want to maintain a healthy lifestyle. Common brands of fitness trackers include Nike, Fitbit, Samsung Gear, Apple Watch, Garmin Vivofit and much more.
Q: Why should I wear a fitness tracker? What are the benefits?
A: A fitness tracker has a ton of benefits for you to enjoy:
It motivates you to focus on your fitness goals. A fitness tracker is a great way to keep you on track with whatever fitness goal you have in mind. Whether it's to gain or lose, you can count on a fitness tracker to inform you the number of steps you've made and the quality of sleep you get (explained below). Because of the metrics, you can become more aware and conscious about your physical health.
You can set your own goals without feeling inferior about other people's standards. Because a fitness tracker can be private, it's like keeping a personal diary in the form of a wrist watch about your personal achievements. If you're used to 5,000 steps a day and then finally able to do 7,000 steps a day, you can feel it as a personal achievement, without comparing your achievements to other people's standards so as not to feel pressured by others.
Alternatively, you can also brag (in a less annoying way) about your achievements in social media. If you're the person who likes to share things on Facebook, Twitter or Instagram (e.g. gym pictures and videos) then a fitness tracker is also a good thing for you, as most of them today can connect to the internet and share achievements to your social media account. However, only use it to inspire others, not to brag in a bad way.
Because it's expensive, you're more likely to make the most of its usage. Fitness watches are typically over $100 each, so you will most likely use it to its full extent, much like a smartphone. This will motivate you enough to lose weight or to live a healthier lifestyle in the long run.
People who work in the office or at home can get motivated to stay fit as well. If you don't have time for the gym then that's not a problem. Even just walking and standing for a certain amount of time can help you stay fit, other than watching your food intake. A fitness tracker can benefit all people of all field works, even those who don't have physical jobs.
Fitness trackers can be tailored to different sports or lifestyles. There are specific fitness trackers that are meant for swimmers (e.g. waterproof ones), fitness trackers that are meant for runners (with mostly lap time splitting), and those fitness trackers that are meant for general health tracking. You just need to find the fitness tracker that best suits your physical fitness needs.
You can track your sleep quality. A fitness tracker can also detect the number of hours you slept, including the REM sleep cycle, so you can also track if you have a good quality sleep, which is essential to a healthier lifestyle.
It can sync with your phone through Bluetooth or through your computer with a USB cable. Because most fitness trackers today can connect to the internet, they also have Bluetooth and USB functions, which lets you save data and sync it across devices. This is essential if you want to share your personal achievements to your social media or to log it into your computer.
Q: What kinds of fitness trackers can I buy?
A: The fitness tracker that is best suited to your needs can be any of the following, depending on your purpose and lifestyle:
The activity tracker is the most common type of fitness tracker. It measures the most common things such as steps, sleep quality and calories burned. This kind of fitness tracker is also the cheapest of all because of its basic functions, and is popular among teens and those who are beginners with fitness programs. If you're not really an athlete or gym person then a regular activity tracker is for you.
The GPS watch is ideal for cyclists, runners, triathlon athletes, mountain climbing and the like. It tracks elevation gain (steep hills, mountains or stairs), distance traveled and speed. This kind of watch can track your location so it is great for adventurers who like to ride their bikes to the mountains and attempt a personal best. Even runners can use it and those who compete in triathlon will also benefit from this kind of fitness tracker.
The running watch is, well, made for runners and similar athletes. If you want to record your speed, timing and make use of split laps then running watches are for you. The running watch can be used both by runners and by cyclists as well as anyone whose sport involves speed and lap times, so you can log your personal best and keep it as an inspiration (or post it on Facebook for that matter).
An HR monitor is a kind of fitness watch (sometimes part of a fitness watch) that tracks your heart rate as you work out or perform a physical activity. It helps you figure out what training level or intensity is the best for you without overworking yourself. HR monitors can either be chest straps or strapless (wrist models). Do note that chest straps can be annoying for some but are more accurate than wrist models.
Q: Can a fitness tracker really help me lose weight?
A: That depends on your motivation for your fitness program. The fitness tracker, like all fitness programs and food items today, are only supplementary things to help you lose weight faster and also to motivate you.
Wearing a fitness tracker can help you focus on your fitness goal, but it is still up to you whether you will follow its suggestions. Fitness trackers are meant for "fitness" and not necessarily for losing weight alone. Therefore, if you do have a fitness tracker, you can motivate yourself to live a healthier life for the years to come.
Q: How does a fitness tracker work?
A: The fitness tracker uses an accelerometer to track your activity, usually your walking activity. This accelerometer passes each step to your device and tells you how many steps you've gone through the day with. Higher end models can track so much more other than steps, such as heart rate.
Q: Is a fitness tracker accurate enough?
A: Nearly all fitness trackers will have some degree of error, but at least some of them, especially the higher end ones, are pretty accurate, only with a small margin of error.
For example, if you manually counted 100 steps while wearing a fitness tracker: it might potentially register as 103, 120 or even 150 steps, depending on the accuracy of your fitness tracker. This is because excessive movements from your hands during the day as well as other outside factors can affect the accuracy of the fitness tracker. However, you will most likely end up with a close step count anyway.
Q: What is the ideal step count per level of fitness?
A: Your level of fitness should be kept in mind if you want to stay fit (or even slim down). Don't count on the 10,000 step rule all the time – it can be unrealistic if your job is in the office and you barely have time to go outside due to your work or school. Here is a chart that you can follow on a more realistic approach for ideal step count goals:
| | | |
| --- | --- | --- |
| Fitness level | Ideal step count (per day) | Best for |
| Beginner or casual | 6,000 to 7,000 | Office workers, home-based or freelance jobs, students, some senior citizens, those with health or heart problems |
| Intermediate | 7,000 to 8,000 | Weight loss program, some athletes, those above 40 years old or even seniors, people with physical jobs |
| Expert or athletic | 8,000 and above | Seasonal athletes,  military and police, gym people, celebrities, models, anyone who aims for better endurance |
Q: What is the ideal amount of sleep that I should get per day?
A: The typical amount of sleep is not always 8 hours a day, as we've previously been educated with. The NSF or National Sleep Foundation gave newer guidelines as to what's the best amount of sleep you should get depending on your age group:
| | | |
| --- | --- | --- |
| Age group | Minimum hours of sleep | Maximum hours of sleep |
| 0 to 3 months old | 14 hours | 17 hours |
| 4 to 11 months old | 12 hours | 15 hours |
| 1 to 2 years old | 11 hours | 14 hours |
| 3 to 5 years old | 10 hours | 13 hours |
| 6 to 13 years old | 9 hours | 11 hours |
| 14 to 17 years old | 8 hours | 10 hours |
| 18 to 25 years old | 7 hours | 9 hours |
| 26 to 64 years old | 7 hours | 9 hours |
| 64 years old and above | 7 hours | 8 hours |
Q: What simple ways can I do to decrease my calorie intake per day?
A: For an effective weight loss or just to stay fit, you need to have the proper amount of calories per day. Here are some simple ways you can decrease your calorie intake:
Drinking lots of water can help you feel fuller and thus, reduce your cravings. You can drink juices, provided that they are not too sweet. Consider sour juices like fresh lemonade (no sugar) or fresh pineapple juice, if you really can't help but drink something with flavors.
Adding protein to your diet can help reduce calories because it also reduces your cravings. Protein can be found in fish and in chicken, especially chicken breasts, which can help you feel fuller without the guilt. Most athletes also include a lot of protein to their diet.
Staying away from sugar foods and sweets can also help reduce calorie intake. Unless your job relies on hard labor and you go through intense physical activities every single day, you should cut down on sugary items like soft drinks, chocolate and the like. You can opt for juices that have little to no sugar, or some sports drinks that have green tea or coffee extract.
Any physical activity, such as working out at the gym, lifting things, or simply attending a Zumba class can help you stay physically fit and burn more calories. Additionally, if you love dancing then that's also a good calorie burner. Sports are also a great way to lose weight and calories and also to maintain a healthy lifestyle.
Keeping carbohydrate intake to a minimum is a good thing to reduce on calories. High-carb foods such as rice, pasta and the like. You can also have the option to go whole wheat, such as those with a lot of fiber. A good example would be wheat bread and whole wheat cereals.
Q: What factors can potentially affect my heart rate?
A: There are many things that can influence your heart rate. It doesn't go up or down just because you're exercising or not exercising. Here are some factors that can affect your heart rate:
The intensity of your activity can have a bearing on your heart rate. If you find that running on a treadmill is too much for your normal heart rate then you can go for slightly softer exercises that will still help you to stay fit.
Your body position can also dictate your heart rate, because a person who stands all day will usually have a faster heart rate, since your body is at work trying to balance itself with your two feet, compared to just lying in bed or sitting down in a chair.
A person's fitness level can also have an effect. For example, those who are really physically fit might have a different normal heart rate than those who don't often work out.
If you feel down in the dumps, broke up with your ex, feel insecure about your figure from constant bickering from your friends, or if you are anxious about something, it can have an impact on your heart rate as well. Most often, emotions help us become more triggered to do physical work, but you need to watch your emotions first, so as not to overwork it with your exercise routine.
Not everyone has a similar body size, so you should consider it as a factor that can influence heart rate as well. Kids and adults differ in normal heart rates, so don't be surprised that your dad or mom (or even grandparent) tends to get hypertension more than you do.
If you take medications then it can actually impact your heart rate. For example, if you are prone to hypertension and you took medicine, it can decrease your heart rate. In the same way, lethargic medicines such as those for asthma and allergies can also cause you to feel sleepier.
Q: What is the typical heart rate of a person depending on age?
A: The heart rate can be measured by an HR monitor in most fitness trackers. If you ever wonder the ideal heart rate for your physical fitness needs, here is a helpful chart to know your average heart rate, depending on whether you're resting or doing a physical activity:
| | | |
| --- | --- | --- |
| Age group | Moderate physical activity (BPM) | Hard physical activity (BPM) |
| 20 to 29 years old | 100 to 170 | 170 to 190 |
| 30 to 39 years old | 95 to 162 | 162 to 180 |
| 40 to 49 years old | 90 to 153 | 153 to 175 |
| 50 to 59 years old | 85 to 145 | 145 to 160 |
| 60 to 69 years old | 80 to 136 | 136 to 150 |
| 70 years old and above | 75 to 128 | 128 to 140 |
Q: Which exercises or fitness activities are the best for different age groups?
A: The intensity of an exercise or fitness activity should fit well for your age group. Kids have a different set of energy levels compared to adults so physical workouts for the youth isn't always the same as for older adults. Here is a chart comparing each fitness activities with the right age group:
Age group
Activity
Amount of time per day
Children and pre-teens
Aerobics
60 minutes, 3 times a week
Brisk walks
Gymnastics
Bone strengthening exercises
Teens and adolescents
Brisk walks
150 minutes per week
Jogging
Body-specific workouts
Running
75 minutes per week
Aerobics
Older adults and seniors
Bone strengthening exercises
300 minutes per week
Muscle strengthening exercises
High intensity aerobics
150 minutes per week
Q: How do I tell if a workout is light, moderate or high intensity?
A: The intensity of a workout depends on the following factors:
If it is a light intensity workout, it gives you a pretty normal heart rate. You won't breathe too fast and it doesn't make you sweat at all, unless it's hot where you are.
If it is a moderate intensity workout, you'll sweat within 10 minutes of the activity and you'll notice a change in your breathing. Your heart rate will most likely increase by 20 beats per minute or more.
If it is a high intensity workout, you will be sweating within 3 to 5 minutes and lose your breathing rhythm. You will be basically grasping for breath and find it hard to talk. Your heart rate goes really high with this workout.
Q: Why shouldn't you wear the fitness tracker in your dominant hand?
A: The fitness tracker can track inaccurately and track extra steps if you wear it on your dominant hand. Because your dominant hand tends to move more, it will cause a margin of error when you track your number of steps.
Q: Why should I do a warm-up before an exercise or physical activity?
A: A warm-up conditions your muscles so that you don't strain them. If you are aiming for a high intensity training or workout, you should make sure to go easy first by making side bends, squats, arm circles and the like. This is so you can avoid getting strained muscles in the long run.
Q: Why shouldn't you wear a fitness tracker the whole day?
A: A fitness tracker is much like a wrist watch – it can smell weird if you wear it all day, even if it is waterproof. Even if it does track sleep, you shouldn't wear it all the time so as not to cause potential skin problems on your wrist.
Q: How can fitness watches motivate people to exercise?
A: A fitness watch can make use of tracking and social media posting to feel challenged with family and friends. Fitness watches are not just data banks for your personal achievements – if you use them to compare with others, you can get motivated because you will feel challenged.
Q: What can cause a fitness tracker to lead you to a bad lifestyle?
A: While fitness trackers are generally for keeping you fit, they have downsides. For instance, since we can become so obsessed with data and personal achievements, or beating our peers when it comes to number of steps, calories burned and the like, we tend to become more anorexic and focus more on physical fitness activities, neglecting our work, school, family and friends.
Most people agree that a fitness tracker is not a necessity to keep you fit – it is just a helpful tool to inform you the best way to stay fit and to monitor your daily lifestyle in terms of health. It is a motivational tool but not something you should obsess with to avoid eating disorders.
Q: What are isolation execises and how are they different from compound exercises?
A: These two exercise types that can be used to maintain a healthy lifestyle, especially for those who are often working out at the gym:
An isolation exercise is an exercise that focuses more on a single muscle or part of the body. It is great if you have a target muscle in your body.
A compound exercise, on the other hand, is an exercises that focuses on a group of muscles in your body. Compound exercises are just as important as isolation exercises.
Q: Why shouldn't you spend too much time to the gym?
A: A workout routine should not be too long that it would disrupt your work schedules, school or any other responsibility that you may have during the day or night. Going to the gym should be only in a matter of 10 minutes or so. Spending about 2 hours is something else, and is only applicable if you're a national level or Olympic athlete.
Wrapping It Up
Overall, the Garmin Forerunner 25 (Large) Black Red is our best fitness tracker that sends you real time notifications, tracks your activities, calories burned and allows you to share stuff on social media for your friends to see.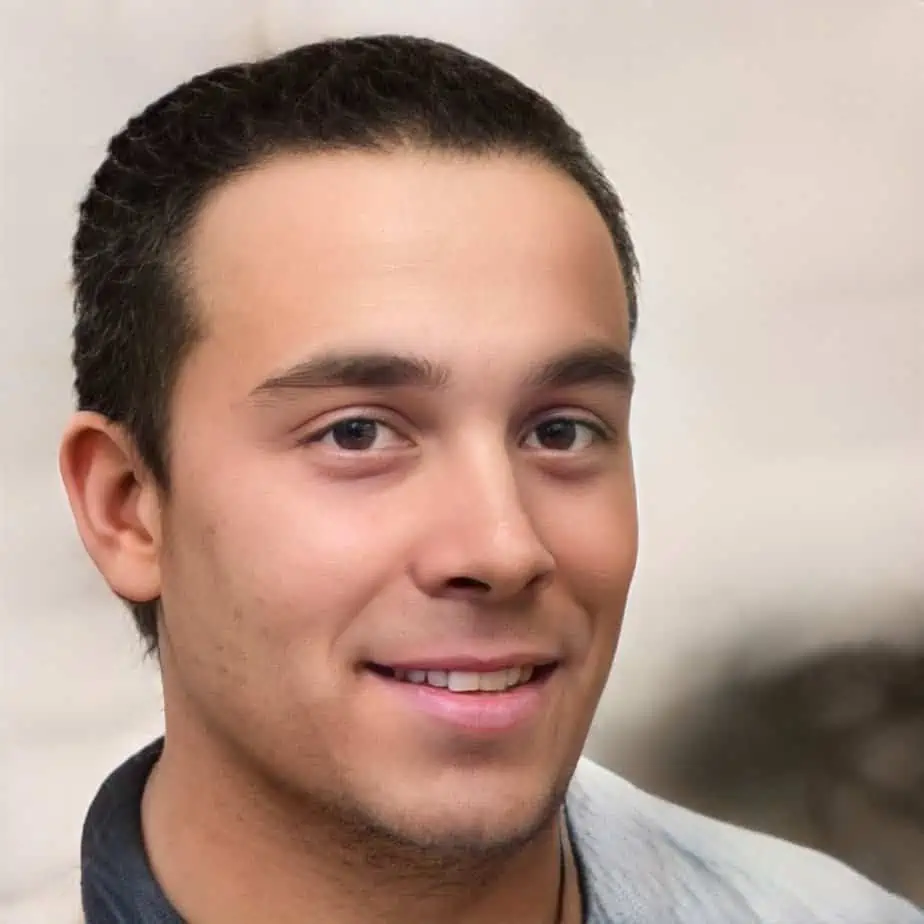 Jacky has a degree in Sports Science and is a Certified Sports and Conditioning Coach. He has also worked with clients around the world as a personal trainer.
He has been fortunate enough to work with a wide range of people from very different ends of the fitness spectrum. Through promoting positive health changes with diet and exercise, he has helped patients recover from aging-related and other otherwise debilitating diseases.
He spends most of his time these days writing fitness-related content of some form or another. He still likes to work with people on a one-to-one basis – he just doesn't get up at 5am to see clients anymore.