This muscular system picture shows all the major muscle groups on the human body from the frontal view.
To see a muscular system diagram from the posterior (back) view click here.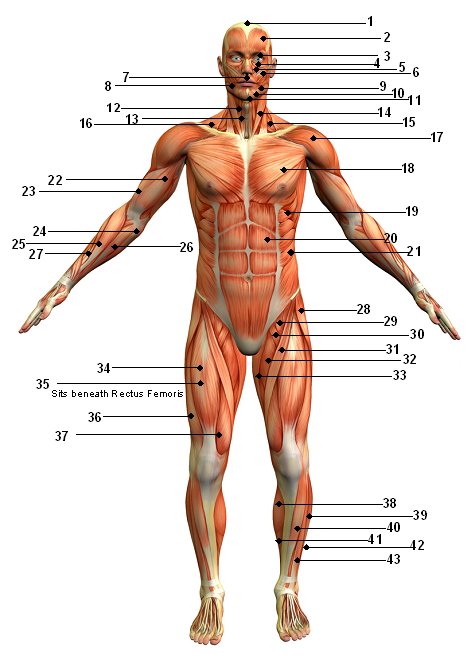 Galea Aponeurotica
Epicranius
Orbicularis Oculi
Nasalis
Levator Labii Superioris
Zygomaticus major & minor
Orbicularis Oris
Risorius
Depressor Anguli Oris
Depressor Labii Inferioris
Mentalis
Omohyoid
Sternohyoid
Sternal Head of Sternocleidomastoid
Scalene
Trapezius
Deltoid
Pectoralis Major
Serratus Anterior
Rectus Abdominis
External Abdominal Oblique
Biceps Brachii
Brachialis
Pronator Teres
Brachioradialis
Flexor Carpi Radialis
Extensor Carpi Radialis
Tensor Fasciae Latae
Iliopsoas
Pectineus
Sartorius
Adductor Longus
Gracilis
Rectus Femoris
Vastus Intermedius
Vastus Lateralis
Vastus Medialis
Gastrocnemius
Peroneus Longus
Tibialis Anterior
Soleus
Peroneus Brevis
Extensor Digitorum Longus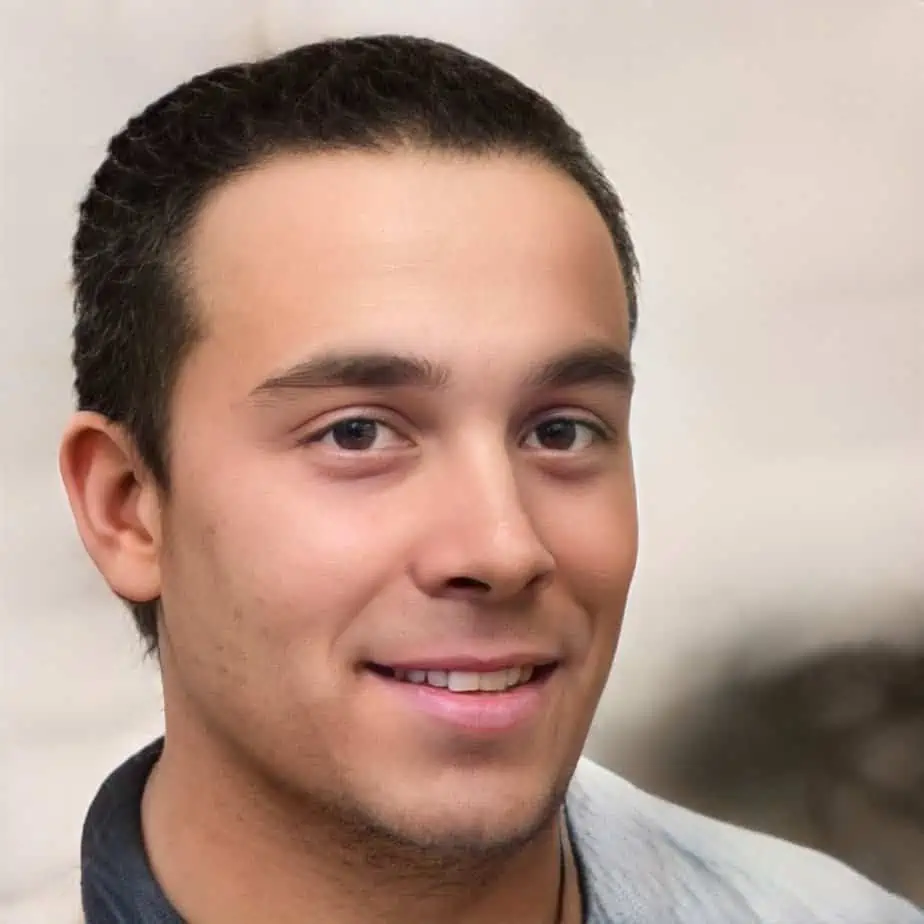 Jacky has a degree in Sports Science and is a Certified Sports and Conditioning Coach. He has also worked with clients around the world as a personal trainer.
He has been fortunate enough to work with a wide range of people from very different ends of the fitness spectrum. Through promoting positive health changes with diet and exercise, he has helped patients recover from aging-related and other otherwise debilitating diseases.
He spends most of his time these days writing fitness-related content of some form or another. He still likes to work with people on a one-to-one basis – he just doesn't get up at 5am to see clients anymore.