This muscular system diagram shows the major muscle groups from the back or posterior view.
To see a muscular system picture from the anterior (front) view click here.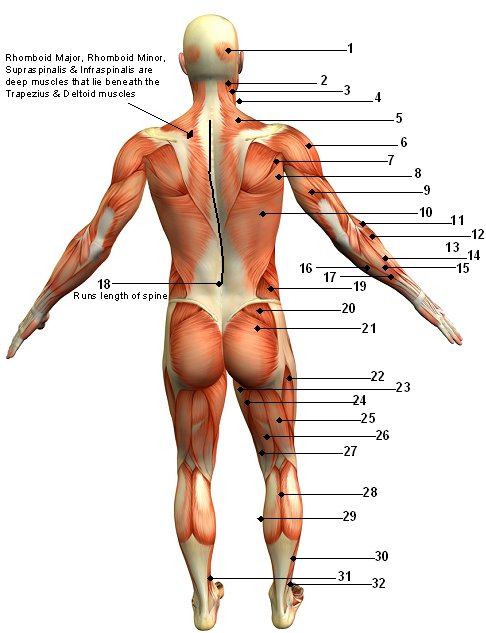 Occipitalis
Semispinalis Capitis
Splenius Capitis
Sternocleidomastoid
Trapezius
Deltiod
Teres Minor
Teres Major
Triceps Brachii
Latissimus Dorsi
Brachioradialis
Extensor Carpi Radialis Longus
Anconeus
Extensor Carpi Radialis Brevis
Extensor Digitorum
Flexor Carpi Ulnaris
Extensor Carpi Ulnaris
Erector Spinae
Internal & External Oblique
Gluteus Medius & Gluteus Minimus (underneath Gluteus Medius)
Gluteus Maximus
Vastus Lateralis
Gracilis
Adductor Magnus
Biceps Femoris
Semitendinosus
Semimembranosus
Gastocnemius
Soleus
Peroneus Longus
Flexor Digitorum Longus
Extensor Digitorum Longus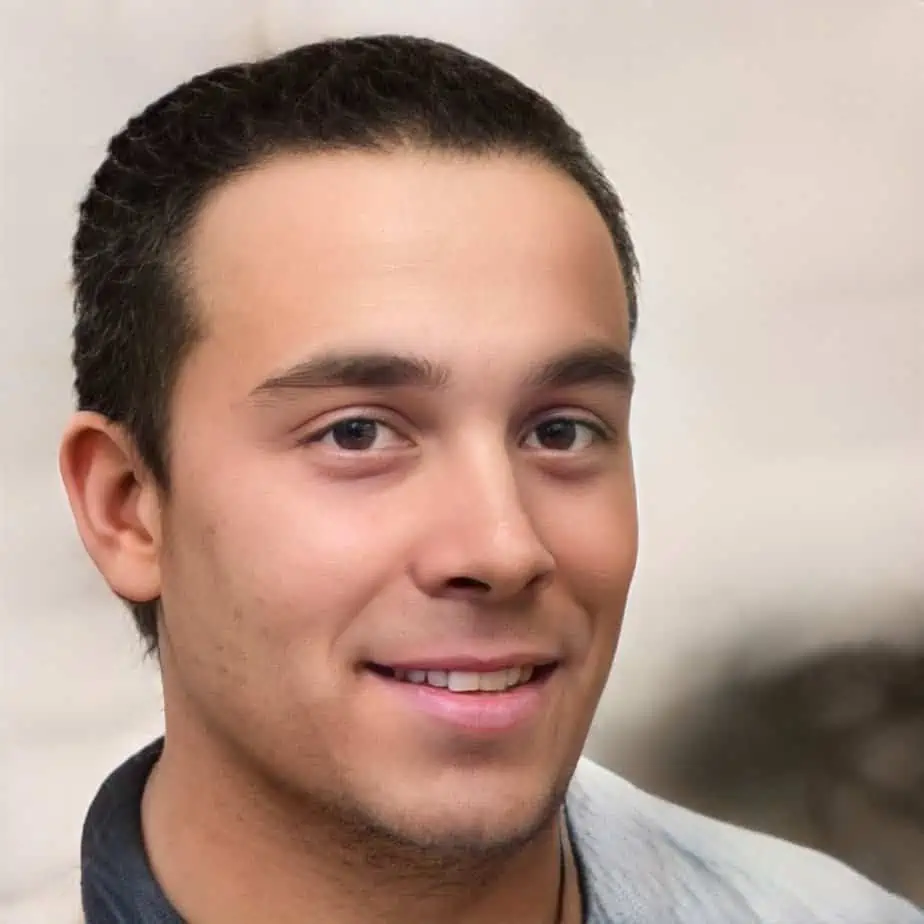 Jacky has a degree in Sports Science and is a Certified Sports and Conditioning Coach. He has also worked with clients around the world as a personal trainer.
He has been fortunate enough to work with a wide range of people from very different ends of the fitness spectrum. Through promoting positive health changes with diet and exercise, he has helped patients recover from aging-related and other otherwise debilitating diseases.
He spends most of his time these days writing fitness-related content of some form or another. He still likes to work with people on a one-to-one basis – he just doesn't get up at 5am to see clients anymore.