To find the right rod, you will need to know how to choose it.  There are many elements to consider in selecting the rod that will best serve your needs.  Within these considerations, there are three main decisions that you will have to make in choosing your new rod:
What material?
What type?
What length?
Of course, the answer is not quite as simple as that.
Within each of these questions, other factors contribute to making those decisions.  Ask yourself what type of angler, or fisherman, you hope to become when determining the best material, type and length of fishing rod.  Examine your skill-level, intended bait use and fishing sites, as well as the type of fish you will want to catch.  Following this guide will help you select the best rod for the most successful fishing outing.
1)    Choosing the Right Material
The biggest decision you will make in choosing your new rod is the material.  The entire body of a rod from tip to grip, or blank, can be whole or segmented into sections and connected by metal or fiberglass ferrules. The material of the blanks is generally graphite, fiberglass or bamboo.  Each material offers advantages depending on various fishing situations, and some materials require more control and experience.  To choose the right rod material, examine your goals as a fisherman.
The following points will help you determine the material for your rod:
Determine Your Skill Level:
Pros tend to opt for a graphite rod in general because of the range in techniques to which this rigid, lightweight material lends itself.  Graphite rods can be 40 percent lighter than fiberglass rods.  New anglers, however, may not be able to handle a graphite rod's fast action and extra sensitivity.
More durable and less likely to suffer damages, a fiberglass rod may be better for a novice.  A fiberglass rod's slow action, or speed with which it returns from flexed to straight, means a more flexible rod.  Even without the control and handling of pro, a fiberglass rod can better withstand most situations in the hands of a beginner.
A beginner should also consider cost when choosing a new rod.  If you only intend to fish occasionally and always in similar locations, an expensive rod may not be wise.  In addition to being durable, fiberglass is the least expensive rod material.  While graphite is more expensive, it is not generally the costliest rod material.
A modern bamboo rod can run you a few thousand dollars.  The craft of bamboo rods has become an art, taking up to a year to construct. Their weight gives them a naturally slow action, and only seasoned anglers have the skill level to appreciate the bamboo rod's advantages.
As an intermediary option, a composite rod combines fiberglass and graphite or other materials like boron.  A composite rod with boron will provide increased strength and durability in a lighter rod.  While costing more than fiberglass rods, a composite is less expensive than graphite.  With rod, reel and line, you may pay around $100 for a quality composite fishing rod.
In addition, composite rods offer more techniques than fiberglass.  Composite rods provide the lightweight sensitivity of graphite with the durability of fiberglass.  For an angler looking to develop new skills, a composite rod can help you master more diverse situations.
Decide the Bait You Will Use
In selecting a new rod, the type of bait you use plays a part in determining the best material.  The main decision you will have to make is between live bait and lures.  Still, some lures work better with one material over another.  Make sure you know which rod material and rod holder best serves the bait you want to use.
Live bait is generally the most reliable method of fishing.  No matter how much a lure attempts to imitate live bait, it will never be as successful as the actual prey of the fish you intend to catch.  Earthworms, minnows, crickets or other insects used as natural baits more easily fool a fish into biting.
Most rod materials are suitable for live bait, but a graphite rod's faster action reacts more quickly than fiberglass.  Quality graphite rods return from flexed to stiff almost instantly.  This sensitivity will allow you to distinguish subtle surface changes or snags from a fish bite, and react to a nibbling fish before he eats the bait.
A graphite rod will give you some advantages with lures, as well.  The stiffness of graphite gives you enough rod control to mimic the movements of live bait with a lure. According to pro angler Edwin Evers, the graphite rod's sensitivity works best with jigs, carolina rigs, spinner baits, and single hook lines.
The flexibility of fiberglass also has its advantages with certain lures.  Evers suggests treble hooks for fiberglass, which increase the chance of grabbing onto a fish. With graphite, a strong tug with these three-pronged hooks may cut through the fish, yet fiberglass' flexibility eases the hooks pull on the skin.  Bass West Magazine's Mark Lassagne recommends fiberglass rods with top water lures such as buzzbaits, spinnerbaits or crankbaits.
Most modern bamboo fishing rods are for fly fishing.  Their long, smooth casting and accuracy makes them perfect for this fishing technique at the hands of a pro.  Consider the higher cost, a weight that is harder to control, and the specialized technique that bamboo rods best serve to decide if this rod material is right for you.
Consider Where You Will Fish
At this point, you should already be near a material decision.  Still, examining your intended fishing location will help confirm your choice.  Certain physical conditions and locations are better suited for a certain type of rod, so determine where you will most likely fish to see how this affects the rod material best for you.
In areas of deep water with heavy cover, a graphite rod will be more successful. According to fishing pro Lassagne, in these fishing conditions, a graphite rod provides the best sensitivity and weight.  Graphite's heavy power, which allows for thicker line and heavier lures, can hold up against snags and breaks on long casts or thick undergrowth.
Fiberglass rods, however, are also suited for fishing sites with rough surfaces.  Fiberglass is durable enough to handle obstructions on which the hook might snag.  Especially for a beginner who lacks a pro's control, the graphite's rigidity may cause the rod to snap in a bad hook-up. A fiberglass rod, on the other hand, will undoubtedly withstand such a beating.
Surfcasting, an angling technique done from the shore, requires a strong, powerful, fast-action graphite rod.  You can check the action of the rod on the butt end of it.  Action ranges from slow to fast and faster rods produce the long casts needed to pass the breaking waves in surfcasting.  With fiberglass rods generally ranging from slow to medium, graphite is the best option for this fishing technique.
While all fishing rod materials resist corrosion from saltwater, fiberglass has some additional advantages in ocean fishing.  Fiberglass rods are thicker, heavier and tougher, which can fight the range of fish sizes found in the ocean.  If you are looking for a primarily saltwater rod, fiberglass may be a more resistant option.
· Choose the Fish You Want to Catch
While considering location, look at what kind of fish you should expect to find in those waters.  Knowing the fish you are trying to lure will increase your chances of a successful outing.  Choose the type of fish you want your rod to catch before you shop, and this will help you decide the rod material.
Graphite is the most powerful rod material, best for winning a fight against larger fish.  Its rigid structure supports the weight of a heavier lure intended for a stronger fish.  When bucktailing fluke or diamond jigging bass, Costal Angler Magazine recommends graphite.
These weighted, single-hook lures require graphite's strength and sensitivity to successfully manipulate and snare a fish.
At the same time, fiberglass rods are durable enough to withstand the fight of aggressive fish.  Particularly for new anglers, fish such as muskie, walleye or pike, tuna or yellowtail  would have a harder time escaping from a heavy, durable fiberglass rod.  Graphite's stiffness can be brittle in experienced hands, and will more easily break in a fight against these fish. Choose a fiberglass rod for soft-mouthed fish, like weakfish, as well, whose flesh might tear with a more rigid rod.  
Other Materials to Consider:
Of course, the rod is not the only component of a complete fishing rod.  The various components of your complete rod will include many other materials.  The most significant material details you will need to consider are the grip and guide material.
Deciding between cork, foam or wood for the grip, or handle, material of a fishing rod is mostly based on comfort.  Cork is a comfortable, non-absorbent grip option.  Foam provides light-weight comfort with durability.  Some anglers prefer the comfort of a wooden grip as well as its more natural aesthetic.  Feeling the rod in your own hands will be the best way to know your grip material preference.
There are a few more aspects to consider when choosing the best guides for your rod.  Lighter weight guide materials will improve the overall rod sensitivity.  The best quality guides will also better dissipate heat through the line, preventing friction and extending your rod's casting distance.
While there is usually a minimum of five or six guides on a rod, more guides generally indicates a higher quality.  With more guides, it is easier to send out a smoother, more accurate cast. More guides also make for a more efficient use of power, evenly distributing the weight of a fighting fish or a long cast throughout the length of the rod.
The metal outer frame of a guide is lined with an inner ring, usually metal, ceramic or plastic, through which the line must run smoothly without touching the rod.  Ceramic is a lightweight guide material that provides a more sensitive touch and a farther cast.  The best quality guide ceramic is silicon carbide, a highly smooth material that efficiently reduces friction.  Softer and more subject to damage, which means damage to your line, plastic inner rings provide the worst quality.
The most common guide material on a fishing rod is a stainless steel guide frame with an aluminum oxide ceramic inner ring.  Saltwater anglers may want to consider spending more on titanium frames, which will resist corrosion.  Stainless-steel, however, is more flexible and therefore durable to withstand a beating at the hands of a novice.
Determining the rod material will have the biggest affect on the cost of your new rod and so you should be sure about the investment you make.  By now, you should have a clear idea of the materials you will choose.  The next element you will need to consider is the reel type.  The following section will guide you to determining the reel type that is best for you.
2)    Selecting the Appropriate Reel Type
The second decision to make will be the reel type. According to the Washington Department of Fish and Wildlife, there are four basic types of reel from which to choose for your new rod: the spinning reel, spin-casting reel, bait-casting reel and fly casting reel.  The different reels vary in their position, alignment, and enclosure on the rod.  The kind of fisherman you hope to become will determine which type of reel you should choose.
Knowing your reel type will also define your rod type.  Most parts of a fishing rod are type-specific and reel and rod equipment types are intended to work together.  Consider your current skill level, the bait you intend to use and where and what you hope to fish in order to decide on your reel type.
Determine Your Skill Level:
All reels have their benefits and challenges.  Some reels require more control and experience to fully appreciate their advantages.  Others are more basic, making them easier for beginners.  Consider your current level when selecting the right reel for your rod.
Reels and line sit on the top with spin-casting and bait-casting rods.  Although they used to be more type-specific, today you can use most spin- and bait-casting tackle together on one rod.  Together they are generally called "casting" rods and both offer nearly similar advantages of accuracy and distance.
Bait casting equipment, has a spinning spool that requires more experience.  You really need to know how to handle your rod and manipulate the line to prevent backlash and benefit from its accuracy.  According to pro angler Ken VanDam, "with a proper setup and a little patience, […] baitcast gear gives you a mechanical advantage over other types of reels and the utmost control in making precision presentations."  A novice, however, will find a bait-casting reel much more challenging.
A spin-cast reel is much simpler to operate and usually the least expensive reel-type. Spin-casting reels are enclosed cases, which provides certain advantages for beginners.  These are popular for use on children's rods, since there is little chance for them to get anything jammed in it.  It also releases the line on a stationary spool, which prevents line backlash building up and tangling when the reel overruns the line, as can happen with other reel types.
A spinning rod is another good choice for beginners.  Spinning rods also release line from a stationary spool, but unlike spin-cast, the reel and line run along the bottom. Casting is easy and the grip of the reel hangs the weight below your hand, making it more comfortable to handle for longer periods of time.  The reversible handle of a spinning reel also allows the angler to hold the rod with his dominant hand, aiding in overall control of the rod itself.
Choose a fly rod if you are interested in the world of fly fishing.  Since fly fishing utilizes nearly weightless bait and lures, most tackle for a fly rod is specific to this technique.  Between the feather-light bait and specialized heavier line, a fly cast reel will provide the best casting distance when fly fishing.
Decide the Bait You Will Use
If you know which bait you intend to use, this may help you decide your reel- and rod-type.  While your reel choice will not depend on your bait use, there are certain elements to consider about your bait choice when purchasing a new rod.  If you are still unsure about your reel-type, these recommendations for use with different baits may focus your decision.
Live bait can be a more effective and less expensive option. We recommend spinning reel for trolling and still fishing with live bait.  If you are interested in exploring the world of lures, however, you may have more to consider.
Depending on the weight of the lure, different reel types may be more appropriate.  Not paying attention to weight limits for lures and lines can cause damage to your rod and ruin your fishing trip.  Casting rods are known for long, accurate casts with larger baits and heavier lines, but will not function as well with lighter baits and lines.  Spinners, wobbling spoons, plugs and spinnerbaits are common lures with casting rods.
Spinning reels provide the best distance and accuracy when using lightweight lures.  Similarly named, spinners work well with this type of fishing gear.  This lure is meant to spin, wobble or revolve to imitate small fish.  Other effective lures with spinning gear are feathers and daylights.
Bait-casting gear handles heavier lines and lures.  The retrieval speed of bait-casting reels gives them an advantage with top-water lures, like buzz baits, that have little buoyancy.  Bait-casting tackle is the strongest when using weedless lures like plastic frogs and Texas-rigged plastic worms in places of heavy cover.
Consider Where You Will Fish
·        By now, you should feel pretty sure about your reel and rod type.  However, you still may not yet be sure based simply on your skill level and intended bait.  A few recommendations about the location you will fish may help narrow down the decision.  Traditionally, freshwater fisherman would choose baitcasting reels while saltwater anglers opted for spinning reels.  Nowadays, anglers frequently use spinning reels for large saltwater fishing.  Their large line capacity allows for longer casts, more favorable for many types of inshore fishing with strong saltwater fish.
Baitcasting rods are more versatile.  An angler can vary from overhead casts for distance or underhand fishing in closer proximity.  As a result, baitcasting lends itself to making accurate casts in diverse fishing conditions.
For techniques that require frequent casting and retrieval of line, spin-cast reels are the most efficient.  Spin-cast reels are smaller and have a lower line capacity, so they are better suited for surface or shallow fishing.  The line is also generally weaker and so spin-cast reels are less efficient with heavier fish.  However, they easy to use over and over and the enclosed stationary spool allows for hundreds of foolproof casts in one trip.
Choose the Fish You Want to Catch
You should be pretty certain of the reel type for your rod at this point in the guide.  If not, knowing the fish you intend to catch may assist you.  Closely linked to where you will fish, certain species have characteristics that make them more appropriate for certain reels. Consider the available options in your intended fishing sites, and determine what will be your target fish to narrow in on your reel-type decision.
Spinning reels are most efficient for long casts of small baits for fish like trout and panfish or for larger fish such as striped bass, steelhead, and salmon.  Use a spinning reel for small to medium-sized fish like bass, redfish, and crappie.  North American sport fishermen target bass, trout and pike with spinning rods. In addition, anglers in the UK and Europe fish for perch, eel, and zander on spinning gear.
Spin-cast reels, being smaller, work with shorter, more frequent casts.  Zebco fishing equipment recommends spin-cast gear when freshwater fishing for bluegills and crappies, or catfish, bass, northern pike and muskellunge.  They also suggest specialized saltwater spin-cast equipment for spotted sea trout, red drum and flounder.
When angling for catfish, bait-casting gear is the most popular.  Bait-casting rods have the best line capacity and weight to work well with all species and sizes of catfish.  For other large game fish such as bass, muskies, northern pike, some pros also prefer bait-casting reels.
Other Reel Elements to Consider:
In addition to a reel, you will need line to send out your lure and pull in your catch. This decision depends on the power of your rod, or how much it can handle between lure weights, line size and fish. To know the best line to choose, look at the specifications printed on the butt end of each rod, which includes length, action, line range and in some cases lure size.  Not that you know your rod and reel, decide on the best line weight for a successful outing.In addition, all reel spools typically indicate their line capacity printed on the spool itself.  This capacity is important to understand so that the rod will function properly.  Using a larger spool with a small diameter line can cause entanglements inside the reel, and heavier line on a smaller reel can lead to stiffer handling and reduced capacity.  Stay within line capacity for your rod to prevent unnecessary damage to your new gear.Most spinning reels will work best with a 6- to 12-pound test nylon monofilament line.  Pro angler Kevin VanDam, however recommends fluorocarbon, a nearly-invisible line with little stretch, in most fishing conditions.  Only for topwater fishing would he recommends monofilament line, which will not sink like fluorocarbon.With the feather-light weight of fly lures, the heavier line is what sends the cast.  For the best results, the rod's size and elasticity should match the line's weight. To reduce the visibility of fly-fishing line, anglers attach a monofilament "leader" between the fly and the line.
With your new rod material and type now decided, you should feel sufficiently prepared to walk into a specialized sporting good's store.  Unintimidated by the broad offering of angling tackle, you will be able to have an educated conversation with the clerk about your new rod.  Yet before you rush off to shop, take one final consideration in purchasing a new rod.
3)      Deciding the Best Length
Finally, take a moment to learn about rod lengths.  Most rod types in all materials will offer varying lengths of a certain model.  Different length rods offer advantages and disadvantages depending on your experience, bait, and where and what you are fishing.  To determine your rod length, ask yourself one last time about the angler you want to become.
Determine Your Skill Level
​In general, rod lengths range from 6 to 12 feet.  Shorter rods are stronger and more accurate, while longer rods provide the best casting distances.  While pro recommend having a variety of lengths for different fishing situations, when choosing one, your current skill level may help you decide.A shorter rod is easier to control, and so better for a beginner to develop new techniques.  Their size makes them less cumbersome to hold and manipulate, resulting in less physical stress after a long day of fishing.  Spinning rods, already recommended for beginners, tend to run 5 to 8.5 feet long.
Decide the Bait You Will Use
Fishing rod parts vary in size depending on the line and lures you intend to use.  Longer rods are intended to use with larger lures for bigger fish.  Shorter rods, on the other hand handle better with a lighter action for using lighter lures and baits.  The reel also varies in size to accommodate the corresponding line strength needed to hold both lure and fish.  Research your intended lures to find out which size rod is best for you.  Shorter rods less than 6 feet are specialized for easier jigging with a softer action and stronger pulling power to redirect darting fish.  Use longer rods with dropshot rigs, or to better execute the float and fly technique and cover more water with topbait lures. When using surface poppers, glide baits and soft plastics for bluefin tuna, Okuma makes spinning rods specifically designed for this technique in the range of 7 feet with 4 or 6 inches.
Consider Where You Will Fish
Depending on the fishing environment, different lengths may be more appropriate.  In wooded areas, a shorter rod will give you more control against snags and tangles. When fishing off boating docks, around shoreline brush or in any other tight spaces, a shorter rod is a wise decision. With wide open spaces, a longer rod will give you the best casting distance.  When looking for a good length for casting, Dick's pro advice is an 8 to 9 foot rod.The most popular range for saltwater fishing rods is about 6 to 7 feet.  This length, regardless of weight or style, offers the best balance of strength, control and castability, making it a good option for the large range in ocean fish sizes.  Some specialized saltwater rods, however, can extend much longer.The specialized technique "surfcasting," or fishing from the shore, has specific equipment best suited for this type of angling.  These rods must be powerful enough to send very heavy lures out beyond the ocean break. Generally used with spinning or bait-casting rods, these oversized rods with extended handles can run up to fourteen feet in order to achieve such distance with so much weight.
Choose the Fish You Want to Catch
Rods longer than 7 or 8 feet are usually suited for deepwater fish and open fishing zones.  Target fish like calico bass, yellowtail, white seabass, big bull redfish and snook with a quality 8 foot rod.  If you are smallmouth fishing in the Great Lakes, a longer rod may also be a better option.In general, longer rods offer more distance while shorter rods offer more fight.  When angling for strong, aggressive fish, a shorter rod will hold up in a battle. Use a shorter rod for fish like bass, which can be caught on shorter casts.  Still, with the power of modern two-speed reels that enhance leverage and control, pro Steve Carson uses rods up to 10 feet when out for fish like big tuna, yellowtail, wahoo or 50-pound dorado.While it is important to understand rod length before you go, you can make this final decision in the store itself.  Take these considerations based on your skill level, intended bait, fishing sites and targets, and go forward with the knowledge to have a researched discussion about your appropriate rod length.  With the guidance of an expert employee and a rod in your hand, you will be able to determine the best length rod for your outing.
Congratulations, you are ready to choose your new rod.  Hopefully, this guide has taken away your concerns, and you feel certain in your knowledge to choose the right one.  The final key step in choosing your new angling equipment is remembering your responsibilities as a consumer.
Make sure you visit a qualified sporting goods or specialty fishing store in person to feel the rod before you buy it.  You may find better deals online, but there is no better confirmation than holding the rod in your hand and feeling its level of comfort and handling.  This vital step may prevent product dissatisfaction, so try to visit a physical location even if you decide to purchase online.
Of course, as the science of fishing becomes more exact, new advancements in angling technology produces more advanced equipment with specialized skills.  The employees at a quality store will know about the newest models they offer and the benefits for the anglers who use them.  Talk to the store employees to make sure you are not missing out on a new advancement that can improve your skills.
For example, Daiwa's new guide-less fishing rod, the Interline, features a line that releases from the reel through a hollow rod and exits from the tip.  This streamlined design eliminates the stress of guide damage and entanglements, a common beginner problem. Ask the store clerk about any recent developments in the materials, reel and length for your specific rod before you head to the cash register.
So now, with rod material, length and type in mind, you are prepared to purchase the best rod for the most successful fishing trip.  Most rods will last only several years before they feel recognizably softer than a new version of the same rod.  Some exclusive rods come with a personalized lifetime guarantee, but unless you are about to shell out a few grand, take care of your new rod because it will not last forever.
Examine your rod before purchase to ensure it starts in pristine condition.  Inspect the rod carefully:  if the blank comes in detachable segments, take them apart and put them back together; hold the rod up to eye level and ensure guide alignment is accurate; examine for any defects before committing to the purchase.  Once this rod is yours, proper cleaning and storage will be part of a regular job to extend its life.    
Finally, make sure that you use your rod.  You spent so much of an effort in choosing it, you deserve to make the time and use it.  Find your preferred techniques, bait use, and target fish.  Use the internet and the resources in this guide to explore other fishing options and grow as an angler.  Eventually, you will find yourself looking for a new rod.  Fortunately, you now know how to choose one.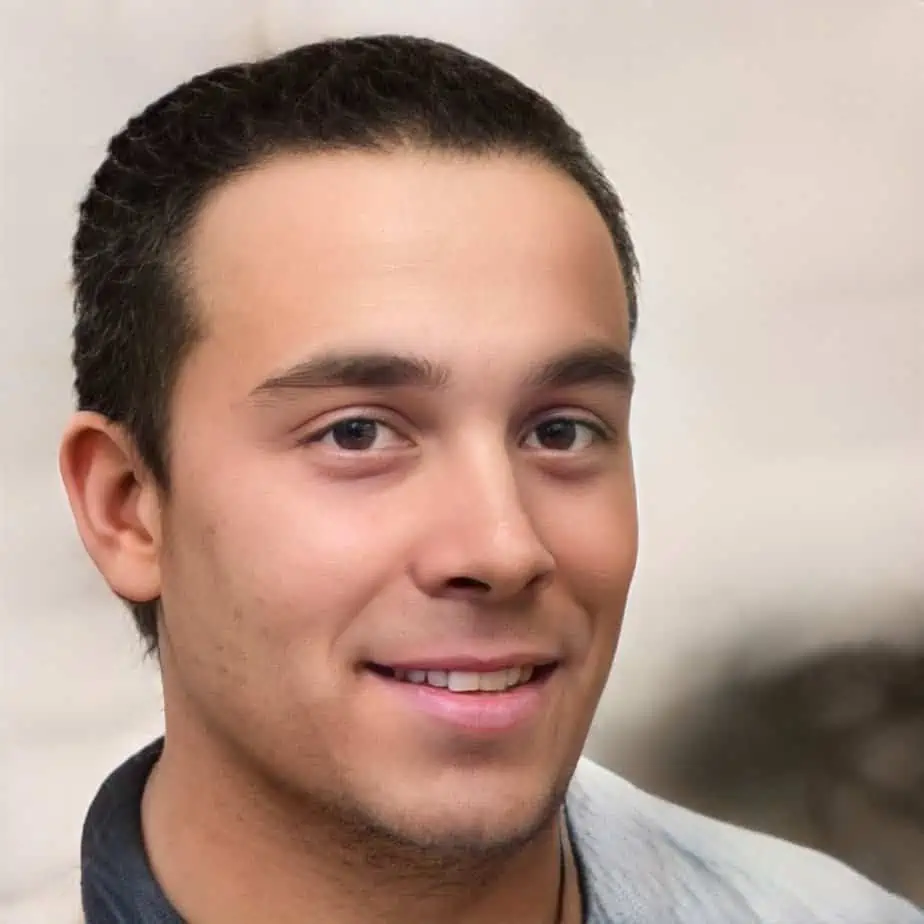 Jacky has a degree in Sports Science and is a Certified Sports and Conditioning Coach. He has also worked with clients around the world as a personal trainer.
He has been fortunate enough to work with a wide range of people from very different ends of the fitness spectrum. Through promoting positive health changes with diet and exercise, he has helped patients recover from aging-related and other otherwise debilitating diseases.
He spends most of his time these days writing fitness-related content of some form or another. He still likes to work with people on a one-to-one basis – he just doesn't get up at 5am to see clients anymore.