A combination of style and functionality, a diver's watch is like a Swiss Army knife for divers. Given their sporty look and a tough waterproof body which can withstand hundreds of feet of water, a dive watch is considered an essential part of your diving equipment by many professionals. Even James Bond has one!
Today I would be explaining to you the essential features of a good diving watch and a few of my recommendations. So, let's get started.
Is Every Waterproof Watch a Dive Watch
Not at all. Simply because your wristwatch says "waterproof", does not mean you can go scuba diving with it. A dive watch is much more than simply water resistant.
A dive watch is usually, at the very least, designed to withstand water pressure of 100 m, or 300 ft, equivalent to 10 atm. A true dive watch complies with the international standard ISO 6425, which lays down what tests a watch will have to go through to qualify as a Diver's watch.
ISO 6425 is the standard which defines a dive watch as one with a 100 m depth rating and other features like a rotating bezel, shock and chemical resistance and illuminated markings and dials. I'll be talking more about it later.
As following this standard is a bit difficult and expensive for manufacturers, not every dive watch will have this certification. However, I would advise you to choose one with ISO 6425 certification, as it guarantees the toughest and most durable watch possible.
Dive Watches or Dive Computers
This is actually a matter of personal preference. Although dive watches are very useful and do not have the risk of fried electronics or broken circuits, they cannot provide you with a host of details like a dive computer.
A dive computer is like an advanced digital watch, and can give you details like depth, pressure, remaining time for no-stop limit, decompression stops that would be needed, audible alarms and much more.
So, in all honesty, a dive computer does render a dive watch obsolete, but it is also expensive and just not as stylish. Moreover, as is true with all electronic devices, a dive computer may simply stop working without warning. Therefore, may divers still prefer to carry the traditional dive watch as a backup and a fashion statement. A dive watch with a depth gauge will also suffice in emergencies to help plan your ascent and decompression stops, much like a dive computer.
What To Look for in a Dive Watch
You will find all types of dive watches. Some colorful, some all-metal, some very minimalist and some as expensive as a used car. But no matter which dive watch you choose, you should make sure it has the following features:
A strong and durable body
The ocean is, not surprisingly, a nasty place if you do not have the right equipment. The salt and toxic chemicals mixed in the water do a lot of damage. This is why it is very important that your dive watch be made of a durable material that can last you years.
Stainless steel is a good bet. Although not 100% foolproof, stainless steel bodies will not corrode easily. The best option, if your budget permits, is titanium. It is lighter and more resistant to rust and other types of corrosion. A watch using these materials will also be easy clean.
Some other materials that your watch may use is rubber, silicone or ceramic. These are also very durable and can be used underwater for longer durations. I would advise you to stay away from plastics, as it will turn brittle and crack after some time.
A strap which fits over your diving suit
Obviously, the straps of your dive watch have to be bigger than usual. A dedicated dive watch will generally have a longer strap by default, but if you are planning on using your watch both underwater and on land, you'll need to check if the straps are adjustable.
Look for a dive watch with an expandable clasp which can be adjusted to elongate the strap. You can also check out rubber and nylon straps, as they are stretchable and might work in all situations.
Watch crystal
The watch crystal is another part of the watch that needs to be fully sealed. If you observe carefully, you will notice that the crystal of a dive watch feels thicker and stronger. Typical materials used for dive watches are synthetic sapphire, hardened glass, acrylic glass and even a combination of glass and sapphire. Dome crystals are also used in a few watches to increase durability and legibility.
Every material has different pros and cons. If you are going to use your dive watch more for formal parties than diving, you should consider the sapphire crystal, which is less shatterproof but more scratch resistant. The acrylic glass crystal will be the opposite, although small scratches and bumps and be easily fixed with a polishing liquid.
ISO 6425 Water resistance
This is probably the defining characteristic of a dive watch. Like I mentioned before, ISO 6425 is the international standard for water resistance of dive watches. A water resistance of 100 m is essential for to get this certification.
Some other standards for mechanical dive watches specified by this ISO are easy readability at 25 cm, an indication that the watch is running even in the darkness, solidity of the watch straps by testing the ends of the attaching points and chemical resistance.
When searching for your first dive watch, make sure that it is resistant up to 100 m at least. Although it is a depth far deeper than what amateurs will dive to, it is always better to be safe. Moreover, a watch is supposed to be able to handle 25% more depth than its rated for. So, a watch rated for 100 m should be safe till 125 m at least.
If you are planning to dive to a depth of 200 m, you'll need to pull out all the stops. A watch for those depths has to be made using thicker dome crystals, tougher titanium, helium valves and double-sealed back case and crowns.
Unidirectional rotating bezel
This one is super important. A characteristic of all the best dive watches, a rotating bezel is a marked ring – usually indicating 5, 10, 20 minutes – that can be rotated over the watch case.
It is useful for noting how long you have been underwater. Just put the zero marker at the minute on which you start your dive. Then, just look which number on the bezel the minute hand is pointing towards to know your diving time.
The unidirectional feature is necessary. Make sure that the bezel can rotate only counter-clockwise, so that even if the bezel is moved somehow, it will show more time underwater than it actually has been. This is an important safety feature which will only make you come up early and not run out of breathable air.
Easy to read markings
The ocean is a dark place, and even sunlight barely passes through after a few feet. This is why your watch needs to have clear legible markings, which you can glance at with ease.
The most legible markings will be clear, uncluttered and large to read. Also, so that you can read the watch in the dark, the dials, hands and the numbers should use a generous amount of lume or GLTs, which charge automatically in the day using sunlight and glow when its dark.
If your watch uses a battery, make sure it has a low battery life indicator, so that you can replace it whenever needed. Another important thing is to check whether the hands are designed in such a manner that the two hands never overlap completely and are always visible.
Screw-down crown and pushers
The buttons on the side of the dive watch and the back of the watch are very vulnerable, and quite prone to water leaks. A screw-down method is the most common method of sealing such sensitive parts. All you need to do is make sure that the screw is tightly wound and the watch is sealed.
The other option is to check whether the dive watch you are considering has a fully sealed body with gaskets – preferably double gasket seals – as another option. Whatever the case, verify all details with the manufacturer and make sure your watch is covered.
Do You Need a Helium Valve
Before I explain why some dive watches have a helium valve and what it does, I will tell you why divers even need to worry about helium tampering with their tools.
When diving at depths of hundreds of feet, the pressure increases quickly, which makes gases dissolve in liquids easily. So, the nitrogen present in the oxygen tank starts dissolving in blood of divers as their depth increases. The problem occurs when the diver comes back to the surface. Because of the pressure decreasing, the nitrogen becomes less soluble and causes bubbles to form in blood. This condition is called "bends", and it obviously hurts a lot.
To prevent bends, breathing tanks are diluted with Helium, which is sparingly soluble in blood and prevents this painful condition from happening to divers. However, although your body is safe because of the Helium, it's not the same for your watch.
What does it do ?
Being small in size, Helium molecules can pass through the seals of a dive watch. Once driven inside because of the pressure underwater, the molecules keep accumulating. When the diver comes out to the surface, the pressure built up inside the watch blows the watch crystal right off.
As the trapped Helium molecules increase the internal pressure of the watch, and the pressure on land is lower, the crystal might just crack up and pop off. To prevent an expensive bill for repairs, a valve is needed to let the Helium out in a controlled manner.
Do you need it ?
Do not panic if your dive watch does not have a Helium valve. You probably don't need one. A helium valve is a very specialized tool that is useful only for saturation divers who have to temporarily work and live underwater in a pressurized habitat.
Unless you are a professional/commercial diver who needs to stay underwater for days together, do not worry about a Helium valve.
My Dive Watch Recommendations
Enough with the boring specifications, technicalities and instructions. I know!
Let's get down to the real part of this article and discuss some stylish watches that will work well on both land and in water.
Best Dive Watches Which Are Very Affordable
These 2 watches are for you if you do not have much to spend or if this dive watch is  your first ever or only going to be your backup. You will not compromise on quality much here, but you might miss out on the best materials and style.
Casio is one of those instantly recognizable companies. Established in 1946, this Tokyo-based company specializes in electronics and is famous for its G-Shock watches. The Casio MDV106-1A is another one of its watches which I find surprisingly reliable, especially given its low price. It is aimed at divers and swimmers who want an inexpensive but effective watch that can be relied on as a backup, or even as a primary timepiece if one is worried about damaging their expensive one.
I have gifted this watch to one of my friends, and it is still running even after almost a year of rough usage. The main advantage of this watch is not just its price, but its large 44 mm case which feels excellent and its overall build quality.
The size of 44 mm may seem large for smaller wrists, but the short, curved lugs fit very comfortably. The back of the stainless steel case has an engraved marlin, which indicates that the watch is 200 m water resistant.
The screw-down crown of the watch is another example of the Casio's high quality. The crown may feel a bit loose, but it works well and is quite protected from the sides by the crown guards. The quartz movement keeps the watch accurate and you will not have to keep adjusting the time. Other small but appreciated features of this watch are its unidirectional bezel, a minimalist black-and-white dial and a date window.
Overall, the Casio MDV is a value for money and handsome watch, and should be one of the top contenders for your first dive watch.
First of all, you should know that there are lots of different Amphibian models available; all with different dials and designs. My personal favorite is the Amphibian Zissou model with a water resistance of 200 m. You can also look at the Amphibian Scuba Dude and the Amphibian 420270, which have a similar price tag.
I recommend the Amphibian Zissou 420526 because I find its dial face highly unusual. The ship wheel at 12 o'clock position and the anchor at the 6 o'clock position suit a dive watch perfectly. I also like the the small touches like the braided rope design around the edge of the face and the red and black bidirectional bezel. The steel body and the quirky face really pop out, which I believe is the main advantage of the Vostok Amphibian. The watch is automatic, but can also be manually wound. The power backup will keep the watch working for 2 days if not wound.
Vostok was appointed as the official supplier for the Soviet Union military. Their Zissou model was even worn by Bill Murray on a TV show, because of which the watch got this nickname. So, it is no wonder that the Amphibian is a well-made watch, especially when you consider its price and its features like the acrylic crystal, screw-in crown, date window and the self-winding movement. The only flaw I found on this watch was its default strap and its bezel, which rotates in both directions and has a tendency to be irregular in its movement.
Best Dive Watches For A Relatively Low Budget
This is a very crowded category, because of which I will give you 3 recommendations. Feel free to choose whatever is best for you!
The Seiko SKX series of dive watches have various models; the difference being in dials, straps and bezel only. The SKX007 is perhaps the bestselling of the series, and for good reason.
The Seiko 007 is powered by an automatic mechanical movement that features a bidirectional winding powered by the movement of your wrists. On power reserve, it will keep ticking for 2 days without winding. The stainless steel case of the Seiko has dimensions of 41 mm x 46 mm and has an excellent finish. The grooves on its smooth unidirectional bezel are actually similar to those found in watches with a very high price tag. The rounded back of the case rises a few millimeters above the curved lugs and has an engraved wave on it, showing a water resistance of 200 m.
One of the important advantages of the Seiko SKX007 is its crystal. Seiko's proprietary Hardlex crystal is more scratch resistant than usual mineral crystals, while also being more shatter resistant like sapphire. A few other features of this watch are its day and date window, easy to read markers every 5 min and a very minimal monochrome face.
There is really not much to complain about in this watch. As long as the watch fits comfortably on your wrists, I am positive it will work well and last long.
The Citizen Eco-Drive Promaster BN0151-09L is a fancy looking watch. This solar-powered dive watch has a dark blue face with distinctive white marking and large hands with a generous amount of lume. Certainly one of the most legible watches I have seen.
The case of the Citizen watch is stainless steel with a size of 43 mm and thickness of 12 mm. At 15.2 ounces, the watch is heavier than average, but that only makes it feel very sturdy and solid. The steel bezel is unidirectional, heavily notched and gives a satisfying click when being turned. The Japanese quartz movement is also reliable and accurate, and I have not seen the watch gain more than 20-30 sec per day, which is a little better than other similarly priced watches.
One of the things I dislike about this watch is its strap, which feels like low-quality rubber and comes in a shade of blue which feels a bit too bright to me. You can either replace the strap yourself, or consider the Citizen BN0150-28E, which is the exact same watch in black color.
Seiko has one of the most diverse collection of watches in this category, and with the chronograph function, their Prospex SSC021 watch easily makes this list of the best dive watches for an intermediate budget
The case of the IS0 6425-certified Seiko SSC021 is quite hefty with a size of 44 mm x 51 mm, with a thickness of 14 mm. The case also has a 4 mm crown and 2 pushers attached to it, which makes the case seem very distinctive and heavy, while not being uncomfortable. For me, the watch strikes the right balance between flashy and subtle, although many people may find it too bold for their taste. It uses a solar-powered analogue chronograph movement, which keeps the watch fairly accurate and saves the hassle of changing batteries.
The lifespan of the watch is higher because of the ion-plating of the crown, pushers and unidirectional bezel. The dial is fully featured, and even with the date window and chronograph functions, it doesn't feel cluttered.
Overall, the Seiko Prospex SSC021 is a very funky and uniquely handsome watch. You will either love the black-and-yellow bold styling, or hate it's heavy steampunk feel. I consider the SSC021 as a steal.
Best Dive Watches For A Higher Budget
This kind of budget is the sweet spot. If you are looking for the best possible combination of price, features and looks, this category is the one for you. So, here are the 3 best dive watches for this category.
The Hamilton Khaki Navy Scuba watch is a beauty, and of Swiss manufacturing too. With an average-sized 41 mm case, the Khaki dive watch comes in two variations – all-black and a black and orange combination for the more sporty types.
One word of caution; the Hamilton Khaki is more of a recreational diver's watch, and is rated only for 100m, which seems a bit less given the more expensive price tag. If you are looking for a more serious dive watch, you can look at the Hamilton Navy Frogman, complete with a helium escape valve and 1000 m of water resistance.
The Khaki Navy is powered by self-winding mechanics, with a power reserve of about 80 hrs. Apart from the excellent build quality, what I liked most about this dive watch is its sleek and minimalist ion-plated bezel, which goes well with the round sapphire crystal that gives the watch a very masculine yet formal look.
The dial of the watch is another big attraction. The slightly textured look goes well with the silver numbers and the long sword-shaped hands. Another unique feature of the watch is its day window, which is positioned at the 12 o'clock mark. The date window is at the other end of the dial. What I like most about the watch is its open-back case, which allows you to see the automatic movement of the watch – with a power reserve of 38 hrs – and all the other little details that go into a classy watch.
In conclusion, get the Hamilton Khaki Navy Scuba for its looks. The dark blue face with a minimalist bezel and open back make the watch one of the best-looking for all occasions, while also being rugged enough for a small dive.
Durable and simple are the two words that define the Victorinox INOX watch. One should not expect anything less from the makers of Swiss Army knives too. According to the company, this watch was subjected to 130 tests, where it was beaten, thrown, run over and even boiled. Not surprisingly, this tank of a watch survived. However, strength does not mean you sacrifice class. I feel the watch will look even better with a suit and tie than with a swimsuit.
On paper, the watch does not seem very extraordinary. 43 mm case, sapphire crystal, quartz movement and 200m water resistance. It is possible that the extra durability is a marketing technique, but given the reputation of Victorinox, I believe the watch is simply made with better quality materials – perhaps a single block of steel – and the movement is shock protected well.
The dial of the watch is very clean and legible. Just the hour and second markers, that too without numbers, and the company name, logo and depth rating. Some variants of the model – including the INOX Titanium with a black dial and brown leather straps – have a 24 hr scale. The anti-reflective coated sapphire crystal make the dial even more easy to read.
Perhaps the most eye-catching feature of the watch is its hexagonal bezel. A plain polished bezel may not seem ideal for a professional diver, but it will suffice for recreational dives. One little flaw is that the bezel is prone to scratches because of its finish. But this problem can be solved easily with a polish available with any watch service center or your local repair guy.
Before I forget, this watch comes with a rubber bumper for protecting the sides of the case and the bezel. I think it is quite useless, unless you are going hiking into a dense forest and do not wish to scratch this timepiece. Also, you have the option of choosing a paracord strap for this watch. Honestly, it does look cool, and knowing that it is made of the same fabric used in parachute suspension lines does give you a lot of assurance.
I think it is clear that I like this watch. The Swiss Army name combined with the solid watch case promises a lot, and even though it does not have all the functions that a proper dive watch needs, but I think I won't need more than an accurate and durable watch which shows the time.
This watch is more of a proper diver's watch. The other 2 in this category were more about style, and even though the INOX had the strength of a dive watch, it did not have lots of functionality. The SUN019 is the best of both worlds, combining looks and functions. Prospex is one of the bestselling series of Seiko, and when the SUN019 blended the design of Seiko's Tuna divers with a big case and a kinetic movement, it made the whole lineup a lot more interesting.
The Prospex SUN019 has a huge case. Measuring 15.5 mm in height and 47.5 mm in diameter, this steel giant is not meant for people who like keeping it light and simple. But that is not a bad thing. The case is inspired by the Tuna watches, and the bezel is shrouded by the mid-case, which comes over the bezel. There are gaps left from the 12-3 and 6-9 positions, which allows for easy turning. The body has no completely flat surface, and the end-links of the bracelet add to the flowing barrel-like look of the watch.
The other compelling feature of this watch is its kinetic quartz movement, which is a mix of quartz and automatic. The movement of your wrist will charge the watch, like in an automatic. However, the charging will be not for a spring, but for a battery. This gives the accuracy and reliability of quartz, while not requiring a change of battery. The extra button above the crown, at the 2 o'clock position, triggers the indicator for power reserve, which is 6 months on a full charge.
The shrouded bezel with 10 min number markings is the highlight of this watch in my eyes. The edge of the unidirectional bezel has deep grooves which make it easy to move, but I did not find the 120-click to be very snappy. The sound was not very definitive and the bezel felt a little loose, but I will still say that it won't move unless you make it. The dial is like the rest of the watch – polished and stylish. The matte black finish with big lume-filled markers make the dive watch easy to read; even more so because of the very bright green glow in the dark. An interesting point I observed was the depth of the dial. The angled markers and bezel create a very dramatic feel when looking at the watch, which adds to the solid feel of the watch.
Best Expensive Dive Watches of 2017
Now come the Big Two of 2017. These are the watches coming from a long line of legends, and my favorite models of the year. They will be expensive, but they will make up for it by being the only thing you'll want to look at all day!
I won't say much about this one. No list of watches is complete without a mention of Rolex, one of the most famous brands of all time, and not only in the watch industry. At the 2017 Baselworld, most people crowded only to see the Rolex Sea Dweller – revamped and updated.
Rolex gave the people something unexpected. The Sea Dweller now comes with a 43 mm steel case, a clear and minimal black dial with the "Crown" prominently displayed and "Sea Dweller" written in red, and a cyclops date window. Honestly, the controversial date window is the only thing that seemed a bit off, but I grew to like it over time. The ceramic unidirectional bezel comes with a gearbox-like grooving, and matches the dial very well. The exceptional build and styling of the watch is not the only strong point. The Sea Dweller is well-equipped for deep diving as well.
This Rolex is rated for 1220 m, and comes with a helium valve, triplock crown and a diving extension buckle. It is powered by a new generation of Rolex automatic movement, which can be easily relied upon. Basically, it is a 2017 Rolex. Spend all you have.
Breitling is one of the few watch makers that can match Rolex in terms of quality control and precision. It is because of this that the Swiss manufacturer is also a supplier of equipment for most of the aviation companies of the world, and one of their clients is the Royal Air Force.
The Superocean Chronograph 42 is chronometer-certified like every watch of Breitling and rated for 200 m. The silver case and blue dial with a matching bezel makes the watch look even better than the Rolex in my opinion. However, I think the bezel could have been made a little more thick so as to make it easy to rotate. The chronograph functions and the smaller dials on the face of the watch make it look even more precise and durable.
The crown of the Chrono 42 is double-sealed with gaskets, and the sapphire crystal is coated on both sides to increase legibility of this timepiece. Even with the smaller dials cast onto the face of the main dial, the watch remains one of the easiest to read. The smaller dials replace the numbers 12, 6 and 9, which are anyway easy to make out using the sword-shaped hour hand alone. The 3 o'clock marker is replaced by a date window and the Breitling name.
For me, the Breitling is a watch that can easily match the Rolex Sea Dweller. Ultimately, it will be your budget and personal preference. Both of these watches are amazing and well worth their price.
An Honorable Mention – The MB&F HM7 Aquapod
I admit this is not exactly a dive watch. In fact, many people are not sure that it is even a watch. But whatever you think of it, the HM7 Aquapod is the most unusual horological machine ever made, and it is easily the most attractive. Max Busser and his team are known for their weird designs and high quality. The HM7 Aquapod is their first dive watch, and it takes their style to the next level.
The HM7 Aquapod is rated only for 50 m. So, think of it as a swim watch and not a true dive watch. Now that this is out-of-the-way, let me tell you beforehand that I do not consider anything else in this watch as a shortcoming. The Aquapod is a technical marvel, and it looks like Saturn's rings from above and like a spaceship from the side. Although this is the first round watch of MB&F, it is anything but normal. Spherically three-dimensional, all the mechanisms – from the winding rotor at the bottom, to the flying tourbillon on top – rotate concentrically around the centre and can be seen through the sapphire crystal. In the dark, the watch looks even more cool as the whole machinery glows with a faint blue shade.
Inspired by jellyfish, the watch is actually a double-domed case of sapphire surrounded by a cylindrical bezel. This is why the watch reminds me of a planet and its rings. This unique design makes the watch sit at some height from the wrist, although not uncomfortably high. Also, being almost spherical in shape, the watch does not have the usual dials with numerical markings. There is a bit of a learning curve in understanding this watch (in case you do actually use this watch for its time-keeping abilities).
You will need to look at the watch from all angles to get a sense of its uniqueness. Even if you do manage to get a look, it will be difficult to buy, as the company has a cap on its production and has only a few retailers across the world. MB&F itself say that they have sacrificed growth and profits to maintain the essence of their manufacturing and quality control, which can only be a good thing.
How to Take Care of Your Dive Watch
After spending so much green on your new dive watch, you need to make sure it stays in shape. Further, being quite complex in their design, you will need to take a little bit of extra effort with dive watches. So, here are a few tips to help you take care of your dive watch:
Rinse your dive watch in fresh water after every dive, so that all the saltwater and dirt particles are washed away. The best method is to simply leave it in a glass of clean water for a couple of hours and then let it dry on its own.
Inspect the bezel carefully. You can use a soft brush or a Q-tip to make sure there is no sand or dirt under the bezel, which can cause it to get stuck.
Get the crown, battery and gaskets of your dive watch replaced regularly. It is the crown and gaskets inside and around the body of the watch that keeps it waterproof, while the battery keeps it running. So, it is important to send your watch for servicing every 2 years at least and get the whole watch inspected and calibrated.
Always keep your watch in a dry and clean environment. Exposing a dive watch to moisture continuously may damage it, as the small particles can find their way inside the watch seals. A damp environment also promotes condensation and growth of mold and rust, which you need to avoid at all times.
Pay special attention to the metal contacts. Before you rinse your watch, you can use a soft toothbrush and mild detergent to clean all the corners of your watch and remove all salt, dirt and chemical buildup.
Even after following all the above steps, your watch will not last if you keep dropping it or banging it into desks and chairs. Avoid such carelessness please!
Conclusion
Choosing a dive watch is not easy. After a point, all the watches even start looking very similar. This is why you need to pay attention to the details. Make sure you know what kind of look and build you are going for, and always make it a point to inquire about the depth rating of the watch and the type of materials and seals it uses.
For those of you who do not have a very high budget, I would recommend the Casio MDV106-1A and Seiko SKX007, both of which are sturdy watches that won't burn your pocket. If you are looking for more class and better quality, I would suggest the Victorinox INOX and Seiko Prospex SUN019. For people looking to splurge, there are always the big brands like Rolex, Breitling, Omega and Tag Heuer. But whatever brand you end up choosing, take good care of the watch and wear it with confidence and style.
Happy diving !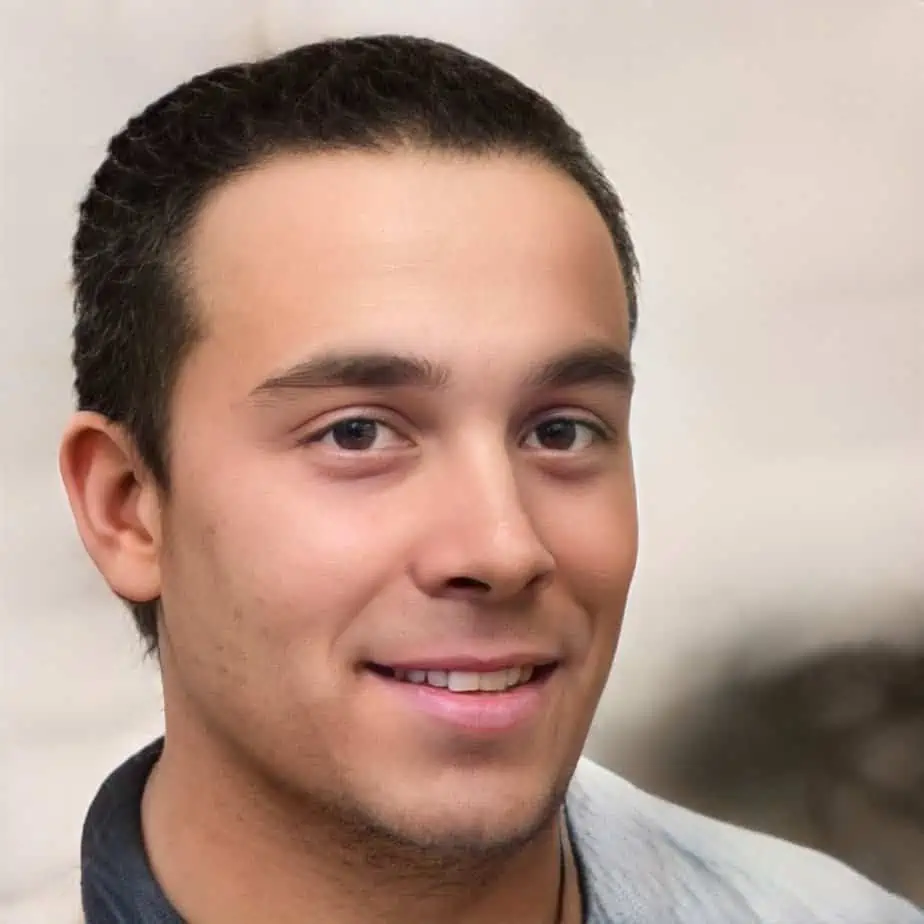 Jacky has a degree in Sports Science and is a Certified Sports and Conditioning Coach. He has also worked with clients around the world as a personal trainer.
He has been fortunate enough to work with a wide range of people from very different ends of the fitness spectrum. Through promoting positive health changes with diet and exercise, he has helped patients recover from aging-related and other otherwise debilitating diseases.
He spends most of his time these days writing fitness-related content of some form or another. He still likes to work with people on a one-to-one basis – he just doesn't get up at 5am to see clients anymore.