As with any sport or physical pursuit, the key to success is repetition and repetition is nothing other than sustained practice. With this in mind, we home in on clay pigeon shooting and more specifically the skeet discipline. The best shooters in the world have attained their status by shooting down thousands upon thousands of clay birds, fine tuning their accuracy and response time down to a tee.
Unfortunately, we are not all endowed with the budget or personnel to man a manual thrower or, in more dire circumstances, throw the clays by hand. Luckily, the advent of modern day low cost manufacturing and the ingenious work of skeet enthusiasts mean we now have the automatic skeet thrower.
Our guide advises on which factors determine the quality of an automatic skeet thrower and offers a number of products that we found to be viable, cost-effective and displaying the best performance.
What is an Automatic Skeet Thrower?
It all starts with the shotgun. A firearm recognized and used the world over in a variety of different situations including law enforcement and recreational sports. The shotgun has a rich history dating back hundreds of years and has been the weapon of choice for many close combat situations, but also for hunters and game enthusiasts.
The sport of shooting game and specifically birds is as old as the shotgun itself, yet as the centuries past and societal mores as to the morality of shooting live birds shifted, the sport moved towards using clay-made replicates. In an effort to mimic the flight pattern of birds startled out of their hiding spots in a covered bush or meadow, enthusiast developed launchers or throwers capable of providing the lift and speed required. Today, clay pigeon shooting is an Olympic sport as well as the favorite pastime of many people the world over.
This is where the skeet thrower derives from. The automatic version is simply one that can launch itself with the help of a secondary person via the use of a pedal manned by the shooter. Put differently, a skeet thrower launches a specifically design clay disc into the air. In a competitive setting, the shooter must then take aim and destroy the disc, amassing a number of points over the course of a twenty five shot game.
Why Buy an Automatic Skeet Thrower?
The purpose of buying a skeet thrower isn't so much to replicate the intricacies of specific disciplines of clay shooting, instead it allows the shooter to practice his aim with the intent of performing better in a competitive environment. As such, a skeet thrower only launches from one position at a chosen angle rather than the two stations found in skeet, for example.
Another reason to buy an automatic skeet thrower is for the sheer convenience it offers. No longer do you need someone to use a manual thrower or reload it regularly. You simply pick up your gun, trigger the thrower and the clay pigeon flies through the air seconds later.
In addition, shooters are shopping around for their own skeet throwers to save on range fees and find a convenient solution to get in some practice closer to home. In the long run, this saves gas, time and money. The cost of the thrower is, therefore, quickly retrieved from the multiple savings made from day one.
Finally, buying a skeet thrower also provides a level of privacy unattainable in a dedicated clay pigeon shooting range. If you are a beginner and want to improve your aim without having to weather the disapproving stares of more seasoned shooters, a skeet thrower is an incredible tool that grants privacy and a self-sufficient way to get in some quality practice.
Features and Options
Manufacturer offer a variety of skeet throwers with different features and styles. They all generally focus on the following set to differentiate themselves from competitors.
Portability
A skeet thrower by its very nature is not a light device. For this reason, portability plays an important part in determining the quality of a product. No shooter wants to break a sweat just setting up the thrower. Here, we are considering weight, the presence of wheels, handles, taxis and other accessories to ease transportation and setup.
Distance
Throwing range determines how far a clay pigeon is launched by a thrower. Depending on your needs a shorter or longer distance may be required, though having an adjustable range is always recommended if variety is what you are looking for. Varied distance is also a plus if the thrower is to be used in different locations where the availability of shooting space may be limited.
Reload Speed
Reload speed or cycle time is essentially the delay between the launch of clay pigeons. This again depends on your requirements and most manufacturers offer a cycle time of anywhere between one and three seconds.
Capacity
A thrower's magazine size determines how often it will need reloading with fresh clays. A small capacity can be tedious while an excessively large magazine can be expensive. Look for a happy medium that should last the length of a shooting session. There is also the cost of clays themselves to keep in mind as well as the weight a large magazine adds to the thrower and the transport implications this has.
Angle
Launch angle determines how high the clay pigeons are shot into the air. Once again, preference plays a huge part in this feature, though a device with more options is always recommended given the parameters of different locations, the skill level of the shooter and type of shot you are practising.
Assembly and Instructions
Look for throwers with straightforward assembly and clear instructions. Watch out for cheap models where the pieces require some manipulation in order to fit together. Stick to heavy-duty materials to guarantee a sturdy and safety-conscious thrower.
Best Budget Automatic Skeet Thrower
Sale
Finding the gem among the sea of low quality products that litter the budget market is always are arduous task, and we were relieved to find that the Champion WheelyBird is easily the best budget automatic skeet thrower on the market.
The WheelyBird is made of lightweight, yet robust aluminum and has a two wheel frame with a useful handle for pulling it along and easily loading it onto a car or truck. It is compact and powerful all at once with a launch range of around 55 yards and a total weight of only 48 pounds. The elevation angle is adjustable to up to 30 degrees and the removable magazine houses up to 50 standard and international sized clays. A generous mix for such a small device.
The two second cycle time is more than adequate for fast successive shots. The 25 foot pedal cord is attached to a responsive pedal that offers versatility in terms of shooting positioning. You can expect to get around 3000 launches from a single charged 12 volt battery.
The WheelyBird is also safety conscious thanks to a switch that triggers operation and safe release disarm. There's also an arm path ring guard for added peace of mind. It also ships with a useful instructional DVD which explains how to assemble and operate the thrower.
Overall, the price and power of the WheelyBird outshine any competitor models in the budget category. The strong build, light weight and generous capacity and launch power round things off nicely.
Best Affordable Automatic Skeet Thrower
At a more affordable price, we found the Atlas Patriot to be the most cost effective option on the market. Put together using a US-made zinc-plated steel frame and a throwing arm made of aluminum with a polyurethane launching strip for maximum grip when loading the clays. The Patriot is a standalone thrower that is powered by a standard 12 volt battery.
It weighs a surprisingly low 55 pounds for the robustness of the build and though it doesn't have any transport wheels, it is fairly easy to handle and lift. The throw distance is very respectable, reaching between 40 to 65 yards depending on adjustments and the single stack magazine reaches a capacity of 50 clay pigeons. The direct drive launching mechanism uses no chains or sprockets limiting the chance of jamming or false throws.
The cycle time is astonishingly short at 0.6 seconds meaning you can easily have multiple clays up in the air simultaneously for a rapid fire practice session. The cord is 25 feet long and is hooked up to a pedal release with a lifetime guarantee. The release is effective and responds well to successive stamps to make use of the short cycle time.
Overall, the Patriot is a fast, solid and reliable thrower that doesn't only look like it packs a punch, it truly offers a powerful throw with every clay. Atlas also offer a range of adaptable accessory that fit nicely onto the Patriot including a double wheel cart for transportation, and an oscillating base for more flight variation, perfect for the more experienced shooter or someone who wants a real challenge when practicing.
Best Top of the Line Automatic Skeet Thrower
With a lot more money to spend, we chose the Do-All Outdoors White Wing. Designed for high quality solo practice, the White Wing is constructed with a reliable powder-coated steel frame and adjustable launching arm which can throw clays up to 60 yards.
It sits sturdily on the ground with its three legs and doesn't budge when the arm is activated. As with most models, all you need is a 12 volt deep cycle battery to keep it firing. The arm doesn't cock, instead it creates a smooth automatic arming motion that limits jamming and broken clays.
Weighing only 55 pounds, it can fire clays at angles anywhere between five and thirty five degrees for a varied shooting session. It houses up to 25 clays in its magazine. Not the largest amount, yet enough to get some quality time with your gun before having to reload. The cycle time is a moderate two seconds and enough to get more than one clay flying at the same time. The throw quality is smooth and clean with only a reassuringly low motor hum.
It assembles very easily thanks to the provided tools and clear instructions. The DVD is also a great resource for operational information. On the thrower itself there's a three toggle switch to turn it on, off and disarm it. The cord is 25 feet long and the pedal works well.
We liked the fact that the White Wing is so versatile and robust. The adjustable angle means you can launch all manner of clays from fast flying low trajectories to arching deep flyovers. The safety ring is also an appreciated feature that clearly marks the danger zone around the arm's swing.
Overall, we found the White Wing to be one of the most reliable on our list. It only jammed when we inserted a faulty clay. Definitely worth the higher cost for the sheer quality it offers. Practice won't be marred by tediously having to fiddle with the White Wing, it just works.
Best Automatic Skeet Thrower For Beginners
A little higher up the price ladder, we found the Do-All Outdoors Raven to be a sound choice for beginners. Constructed with aircraft-grade aluminum and a textured matte finish, the Raven is designed for convenience with two wheels and purpose built handle for easy towing and hauling onto a vehicle.
It launches clay pigeons from 50 up to 80 yards depending on how the spring tension system is adjusted and weights a light 47 pounds. Do-All have opted for portability with this model and it shows. It is also easy to assemble and straightforward to operate meaning even novices won't struggle to get it going.
The adjustable angle can be shifted to anywhere between five and thirty five degrees to cater for a variety of shooting styles and trajectories, perfect for a large backyard and an even larger open field. The magazine can safely hold up to 50 clays and is equipped with a feeder tray designed to smoothly transfer the clays to the arm for launch, avoiding breakages. Standard and international clays work perfectly.
The cycle time is adequate at 2.5 seconds and can be adjusted via the 25 foot cord for off the cuff variations. The pedal itself works as intended and allows for a variety of shooting options. As with similar models, it uses a 12 volt battery to power itself. The battery is not included with the thrower. The lack of a battery is common practice and a suitable option is easily obtainable for a moderate price. On the Raven, a handy indicator light flashes when the battery is nearing empty.
The Raven has a safety pin designed to immobilize the arm and negate the chance of accidental launches. The safety ring marks the arm's span so the shooter is aware of how close he or she can be to the thrower without risking an injury.
Overall, the Raven is a nifty little device that is compact and reliable. The 80 yard launch power is impressive for its size and we felt that the price was very much in accordance with the quality and features on offer. We also liked the orange color used on components that could potentially cause harm. Safety first as they say and a much needed feature for beginners who may not be that well versed in the workings of a skeet thrower.
Best Automatic Skeet Thrower For Practicing
One of the greatest obstacles to effective shooting practice is having to constantly reload clays. We found that the Champion EasyBird 6 Packer offers a novel solution to this perennial problem. The EasyBird weighs a heavy 125 pounds and comes equipped with a removable two wheel taxi base with a handle that facilitates mobility. The weight is definitely a downside, but comes with the territory of having such a large capacity and is, therefore, to be expected.
It can fire clays at an adjustable distances between 45 and 70 yards for a variety of shots. Where the EarlyBird really stands out is the capacity; it can carry up to 150 clay pigeons thanks to the six removable magazines that sit safely on the top of the trap. This is a huge amount of clays and easily covers even the most arduous training session. It accepts international as well as standard sized clays. The fact the magazines can be removed is ideal for storage when not in use and for stowing away in the back of a truck.
The cycle time sits at a more than respectable one second for multiple in air clay shots. The trap has a three setting toggle with on, off and a safe release function to disarm the thrower without risk of it misfiring. The pedal cord is a generous 50 feet in length, enough to keep even the most experimental shooter occupied for hours.
Safety wise the EasyBird has the standard ring marking the arm's throwing arc path and a 30 amp circuit breaker to shield the motor and other electrical components. As expected, it runs off a 12 volt deep cycle battery.
Overall, the EasyBird is a practice machine thanks to the 150 capacity magazine. You will never run out of clays and instead be able to fully concentrate on perfecting your accuracy over and over again. We also like that Champion sell an oscillating base fit for the EasyBird to vary the fly patterns and offer more of a shooting challenge mimicking the unpredictability of the natural flight patterns birds adopt.
Best Automatic Skeet Thrower For Small Spaces
Sale
Storage is always a prime consideration when it comes to sporting equipment. The same applies to skeet throwers given that they are not in use all of the time. It is, therefore, important, especially if you have limited storage space or a small home, to find a model that caters for this. We've settled on the Champion Workhorse as the most compact and storage-friendly thrower on the market today.
Here have a fairly standard thrower with a small design with a pin locked prop up base that is stable and doesn't shake too much when the launcher is activated. The rear leg is adjustable so you can find the ideal position on the ground. It can also be removed for storage. The front works on a pivot and folds away when not in use.
It can reach an impressive distance of up to 75 yards when set to maximum and carries up to 50 clay pigeons in its detachable magazine, enough to last a reasonable shooting practice session. The Workhorse accepts both standard and international clay measurements. These features match the specifications of larger, much heavier alternatives reinforcing the Workhorse as the go to option for that perfect balance of power and convenience with a weight of only 32 pounds.
The 2.5 second cycle is reasonable and allows clays to launch at three different angle settings for a variety of shooting styles and shots. The usual 12 volt deep cycle battery powers the trap. There is a 20 amp circuit breaker to protect the motor and wires. You will also find a three toggle switch on the main body with on, off and safe release positions.
The throwing arm also has a safety ring indicating the arm's path. The arm also sports a replaceable flight rail in case of wear and tear. A warranted addition that can greatly extend the lifespan of the thrower.
The Workhorse is the ideal compact thrower with all the features you need to have fruitful and safe shooting sessions. The fact it is very easily disassembled for storage make it our pick for small spaces and storage. Only a dirty gun or low ammo will stop a practice session with the Workhorse.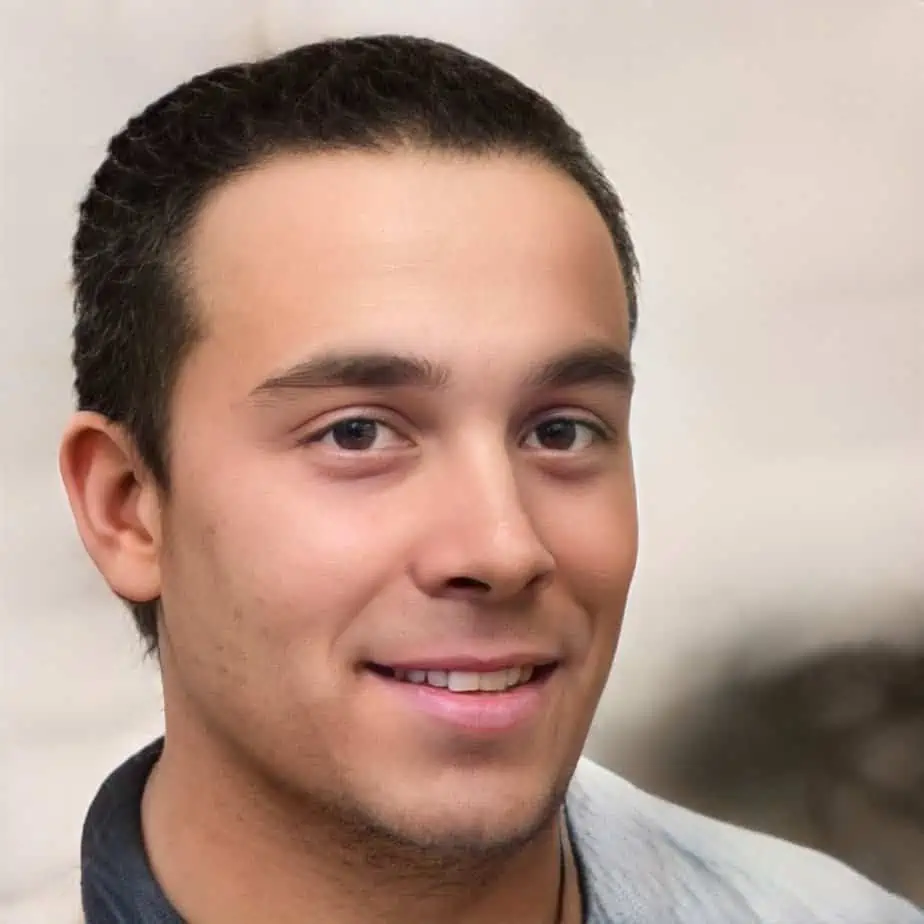 Jacky has a degree in Sports Science and is a Certified Sports and Conditioning Coach. He has also worked with clients around the world as a personal trainer.
He has been fortunate enough to work with a wide range of people from very different ends of the fitness spectrum. Through promoting positive health changes with diet and exercise, he has helped patients recover from aging-related and other otherwise debilitating diseases.
He spends most of his time these days writing fitness-related content of some form or another. He still likes to work with people on a one-to-one basis – he just doesn't get up at 5am to see clients anymore.